At Jackson Ultima, we build equipment for the leading skaters in the sport, incorporating that experience and technology in our mid-range products. Jackson Ultima is the only manufacturer in the industry that can provide you your first skate all the way to your last!

BUILT FOR FUTURE CHAMPIONS
During the 2020 Competition Season, #JacksonFamily athletes performed tremendously in the Canadian, US, and European Championships!

Utilize our Jackson Ultima Fit Guide to help determine which Jackson Ultima Skate is the perfect match for your level, as outlined by both Skate Canada and US Figure Skating!

(click to view)

Our Skates are the Perfect Match between comfort, support, & design in both the boot and blade. Each skate is designed with 2 key attributes:

Specific Support Ratings to ensure the boots have the appropriate level of support for the skater's skill level and body characteristics.

Each boot is matched with the appropriate blade design for the skill level of the skater.

The appropriate level of support is critical to skater performance and injury prevention. Selecting a skate that is too stiff for the skater's ability and physical characteristics can seriously impede the flexibility necessary to perform and develop skating skills. It can also result in injury as the skater is unable to properly break-in the skate. A skate that is too soft will result in a lack of support, impacting performance and can lead to premature breakdown of the skates.
JACKSON ULTIMA FIGURE SKATES
Our complete line of Figure Skates take you from your first time on the ice through to your first Gold Medal! From most advanced to beginner, these are our series':

Our highest support ratings in our outfit lineup, the Fusion series allows you to advance your skills with the confidence that your skate will hold up and blade will perform.

FREESTYLE 2190
$419.95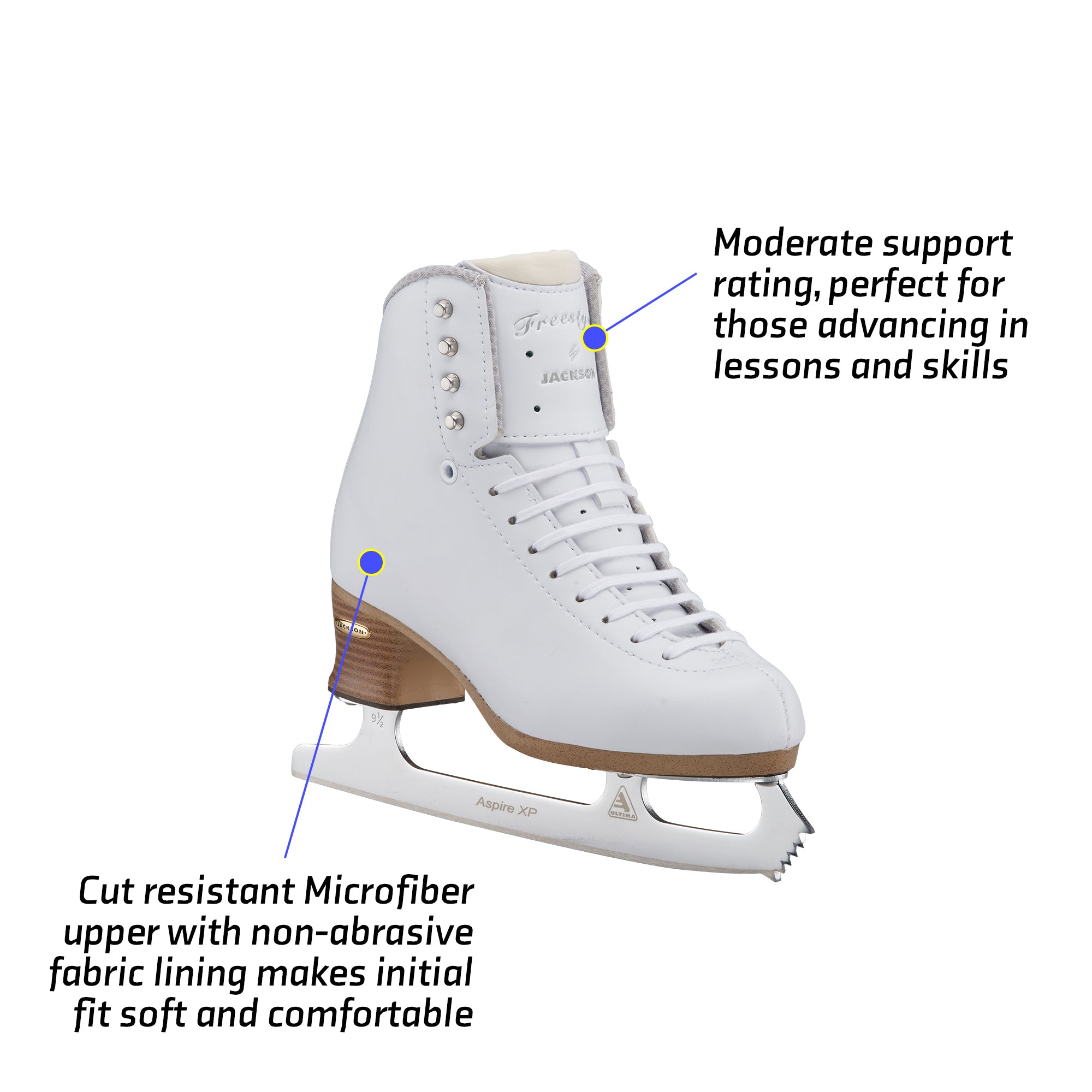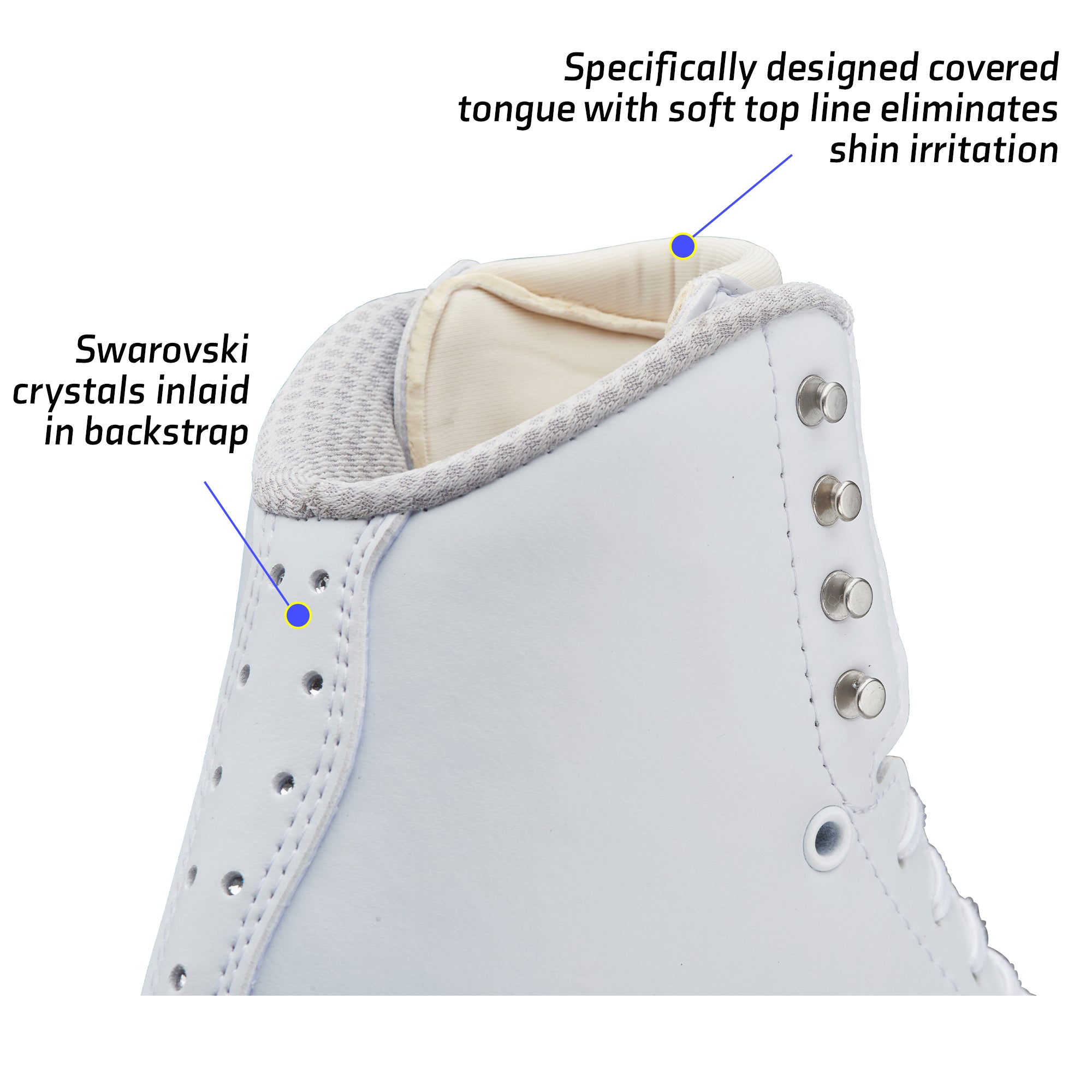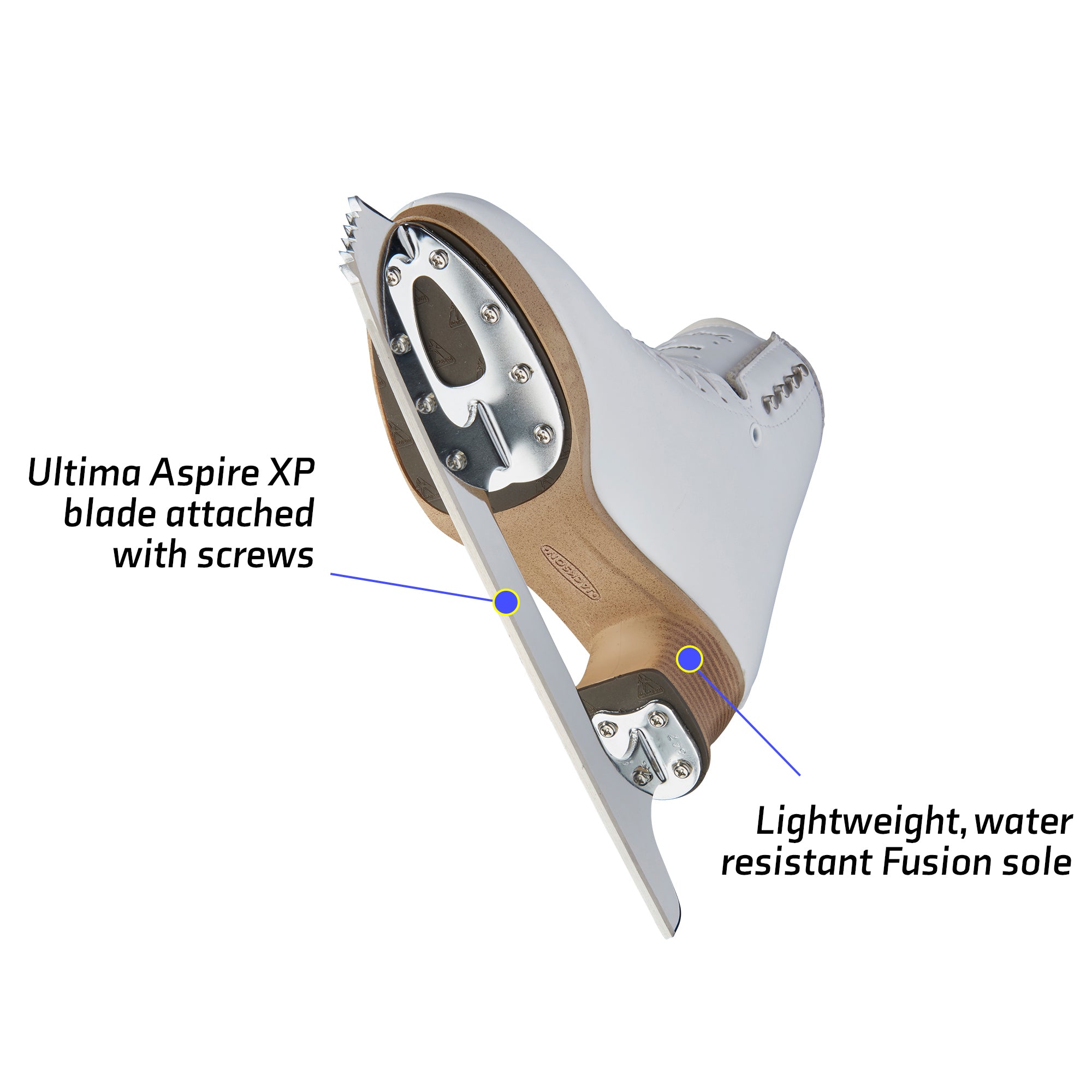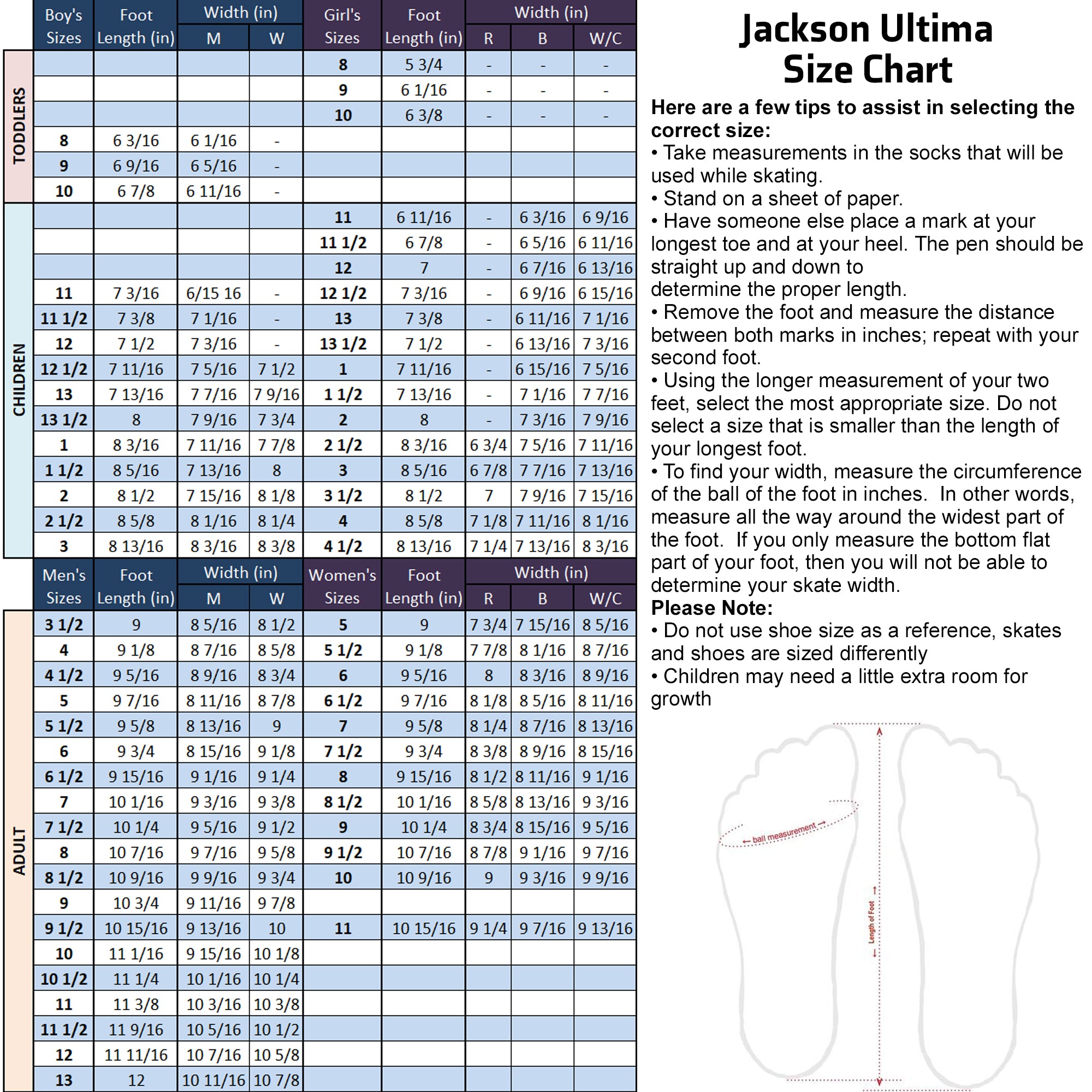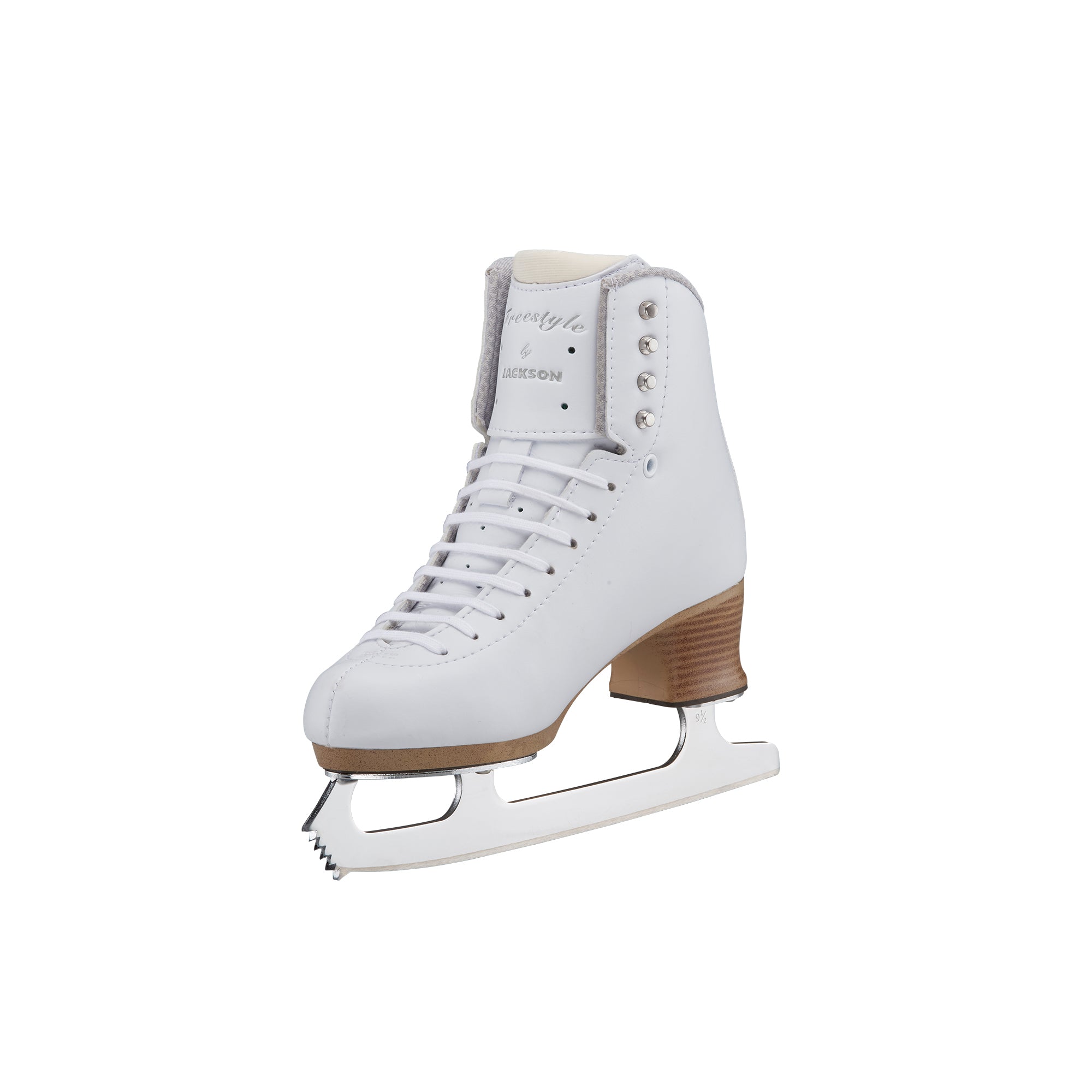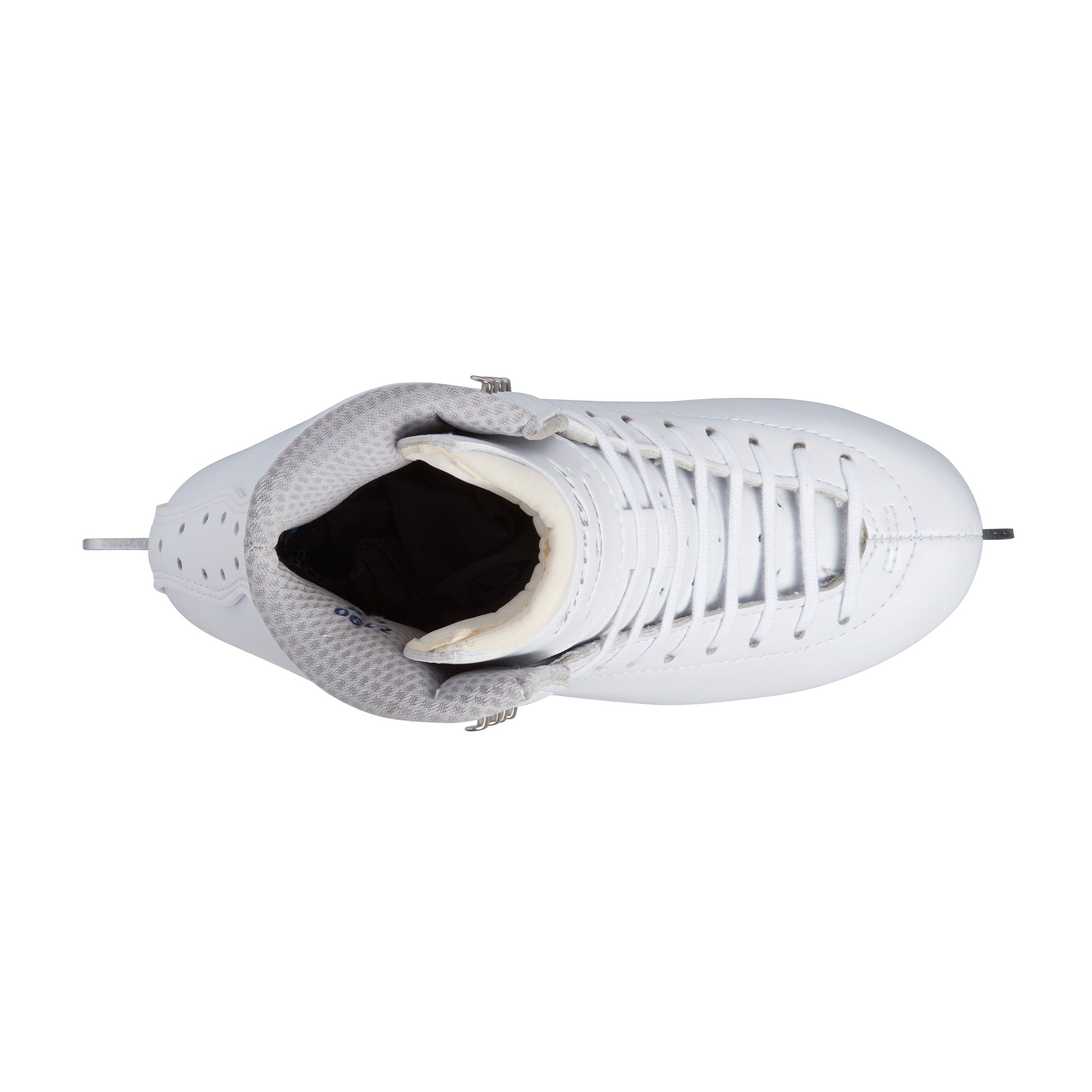 FREESTYLE 2192
$449.95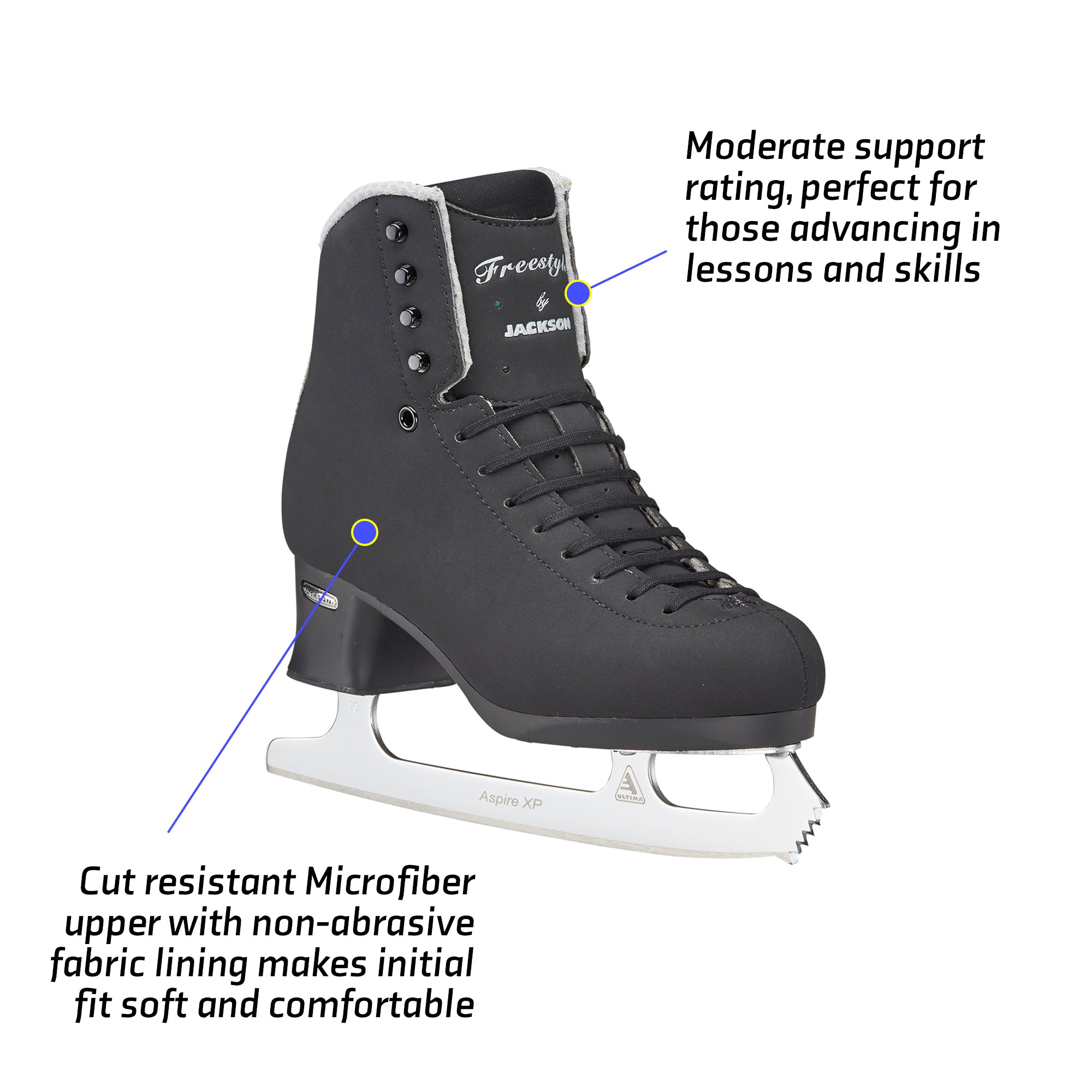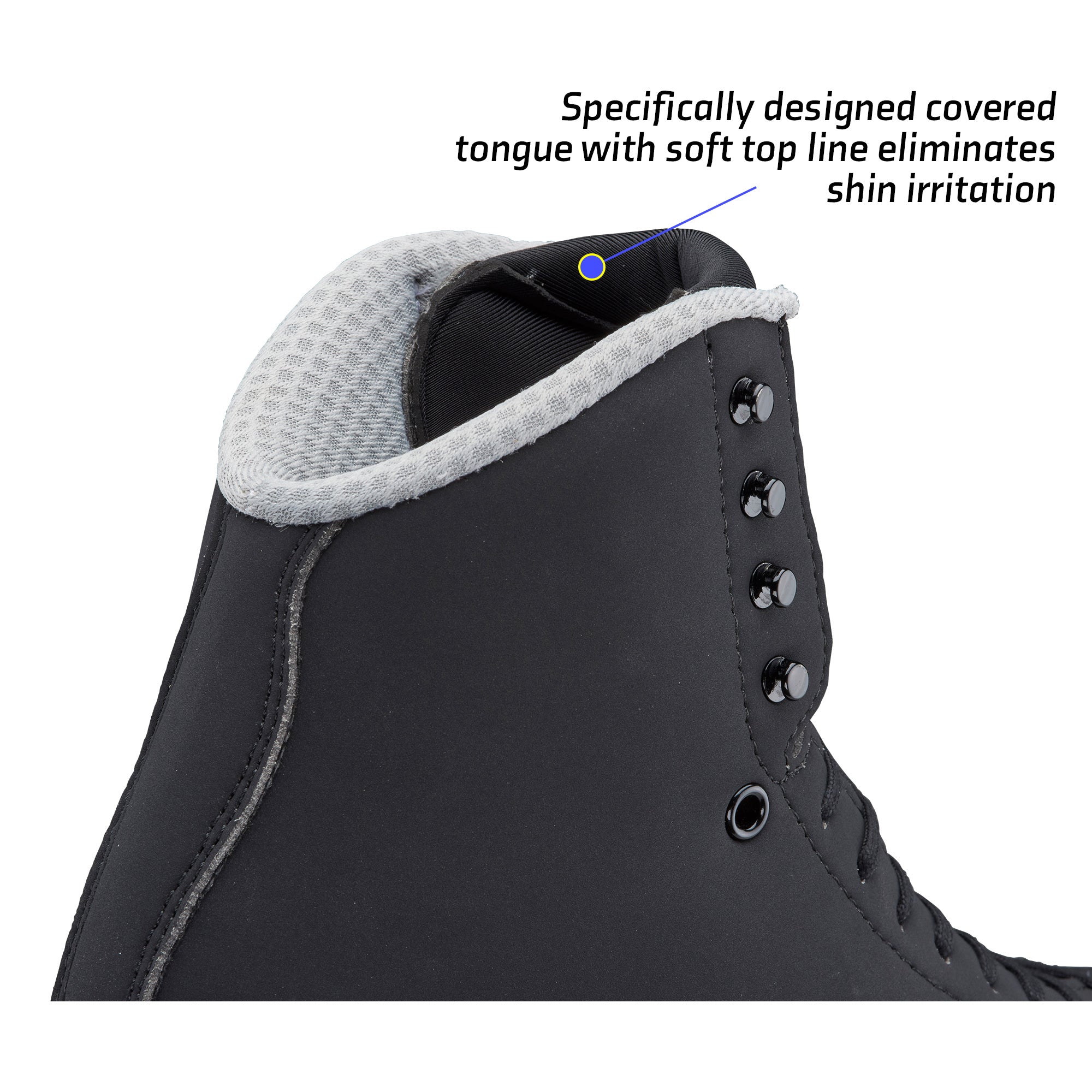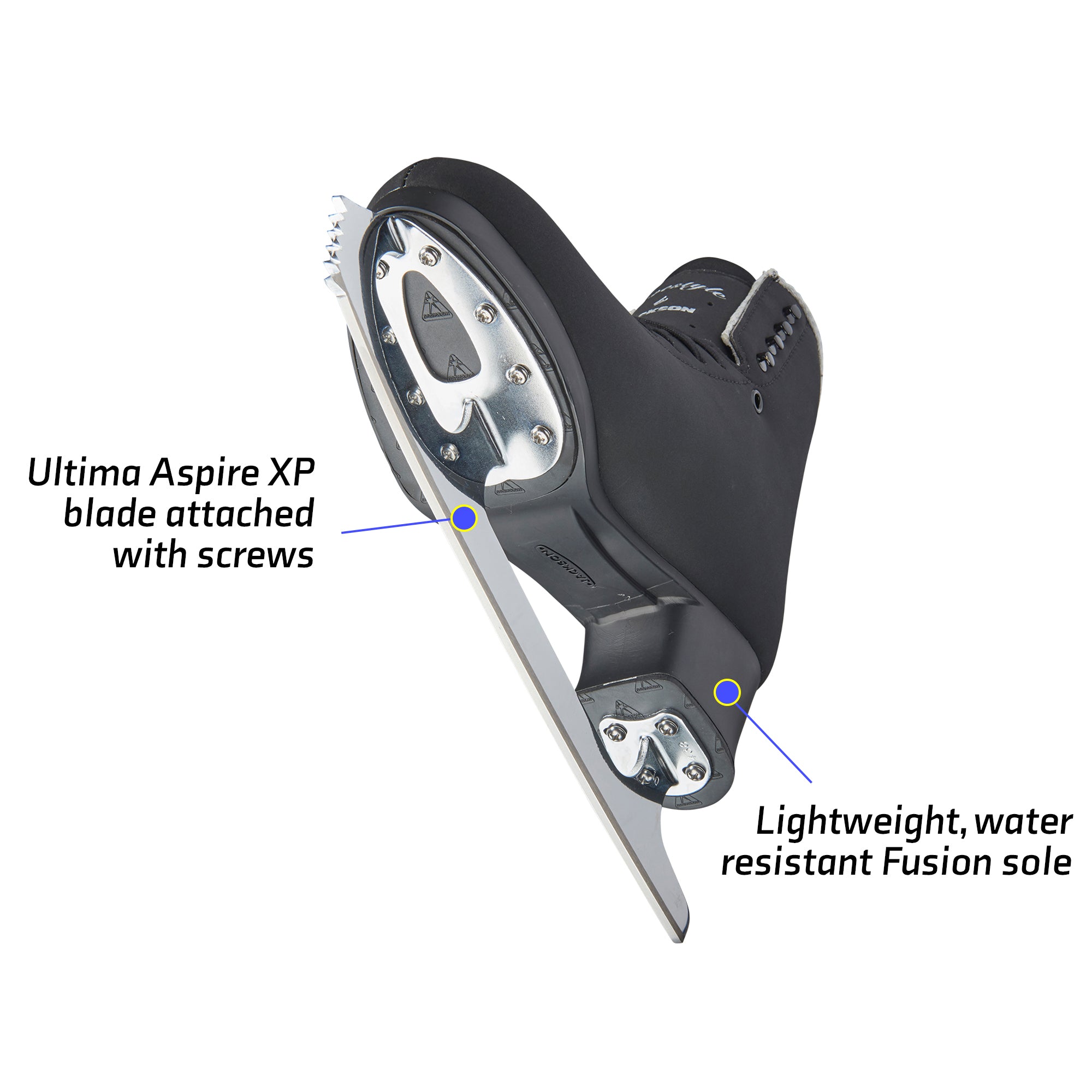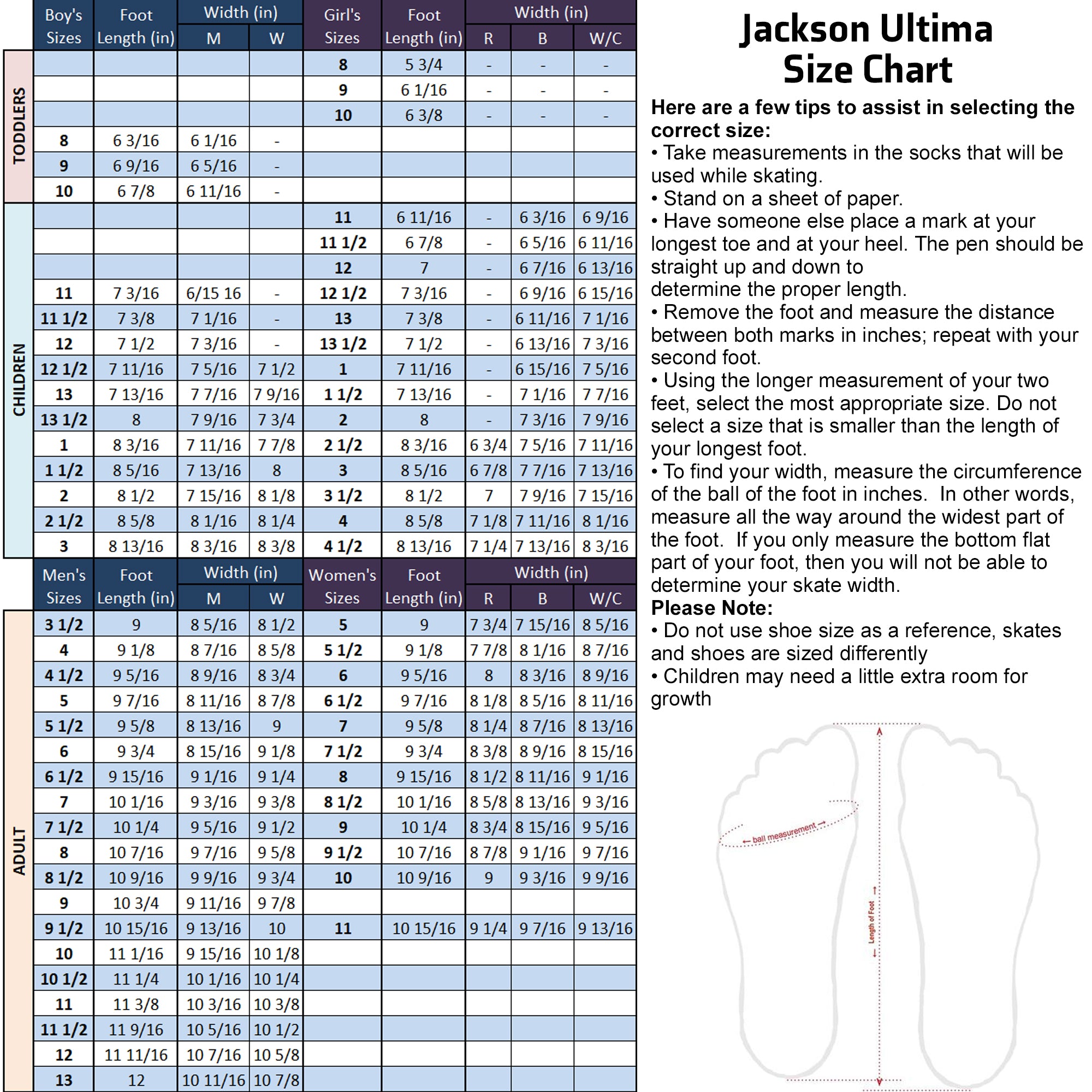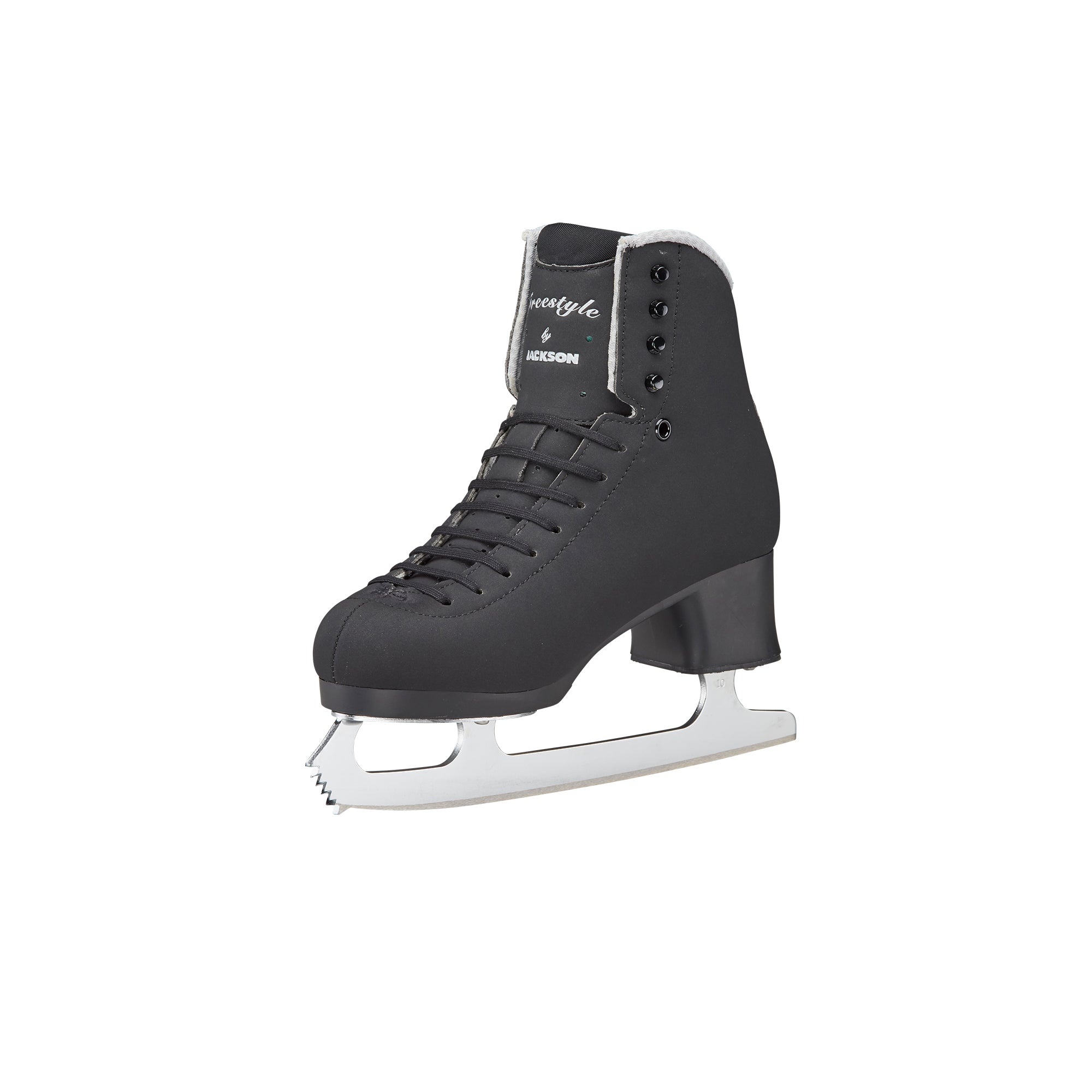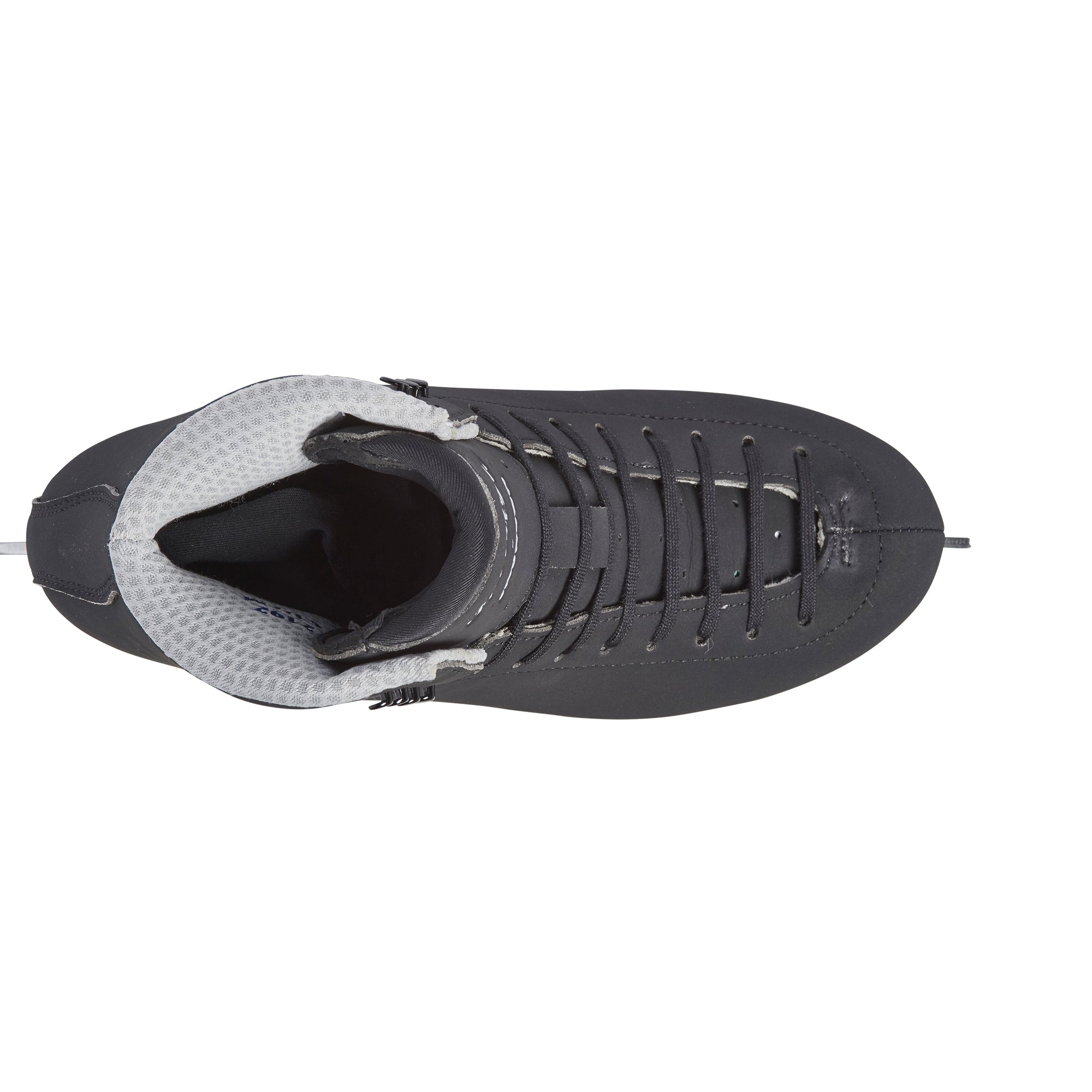 ELLE 2130
$349.95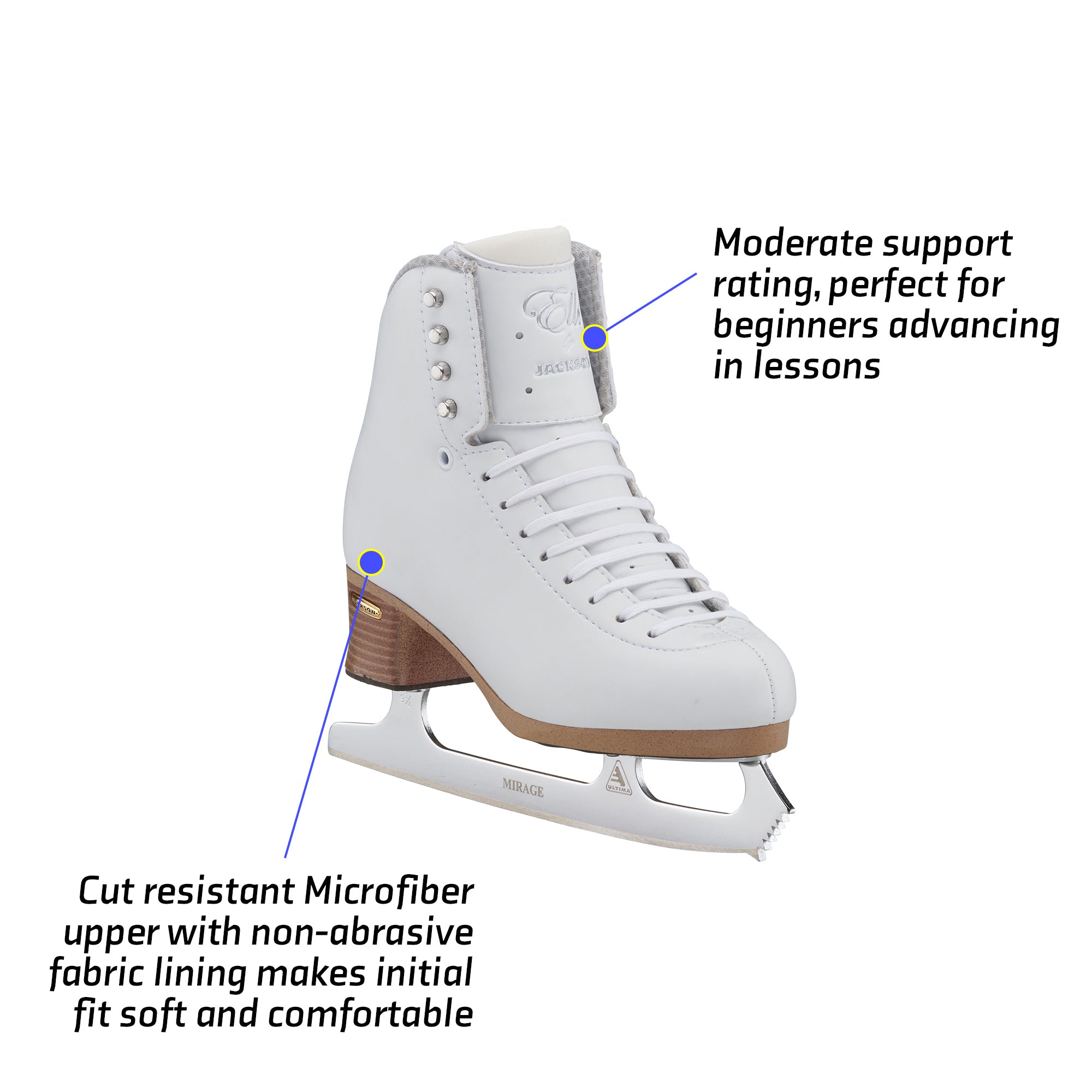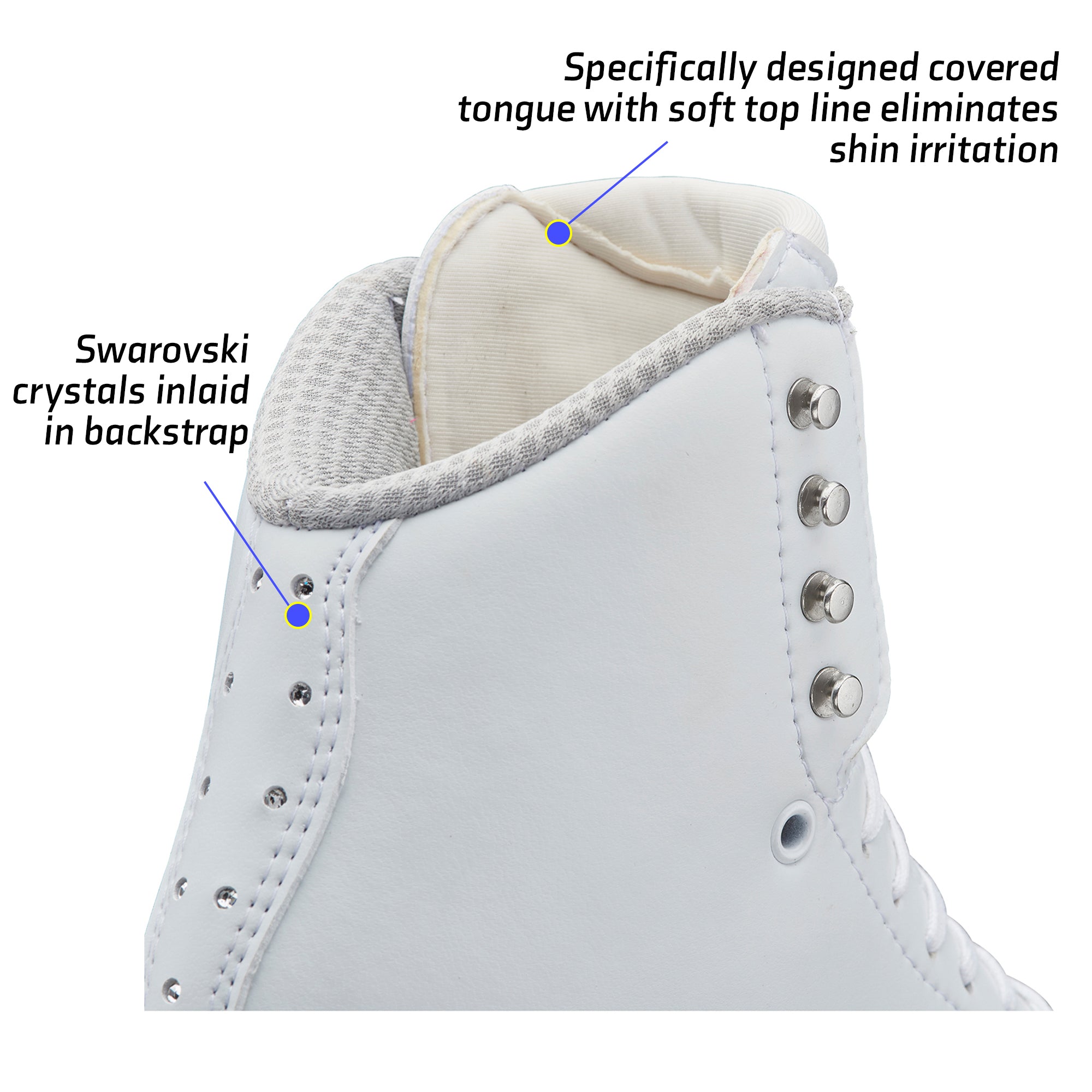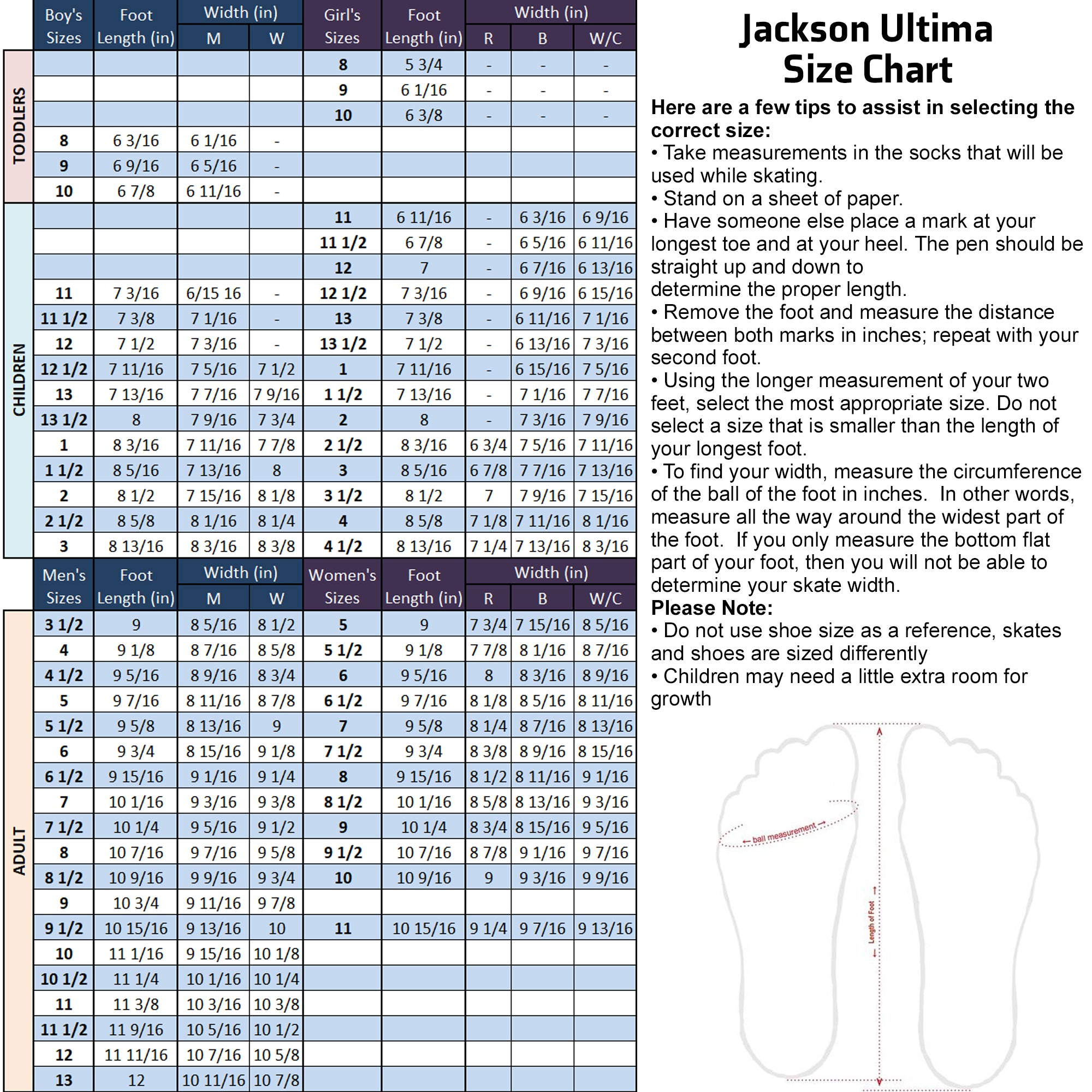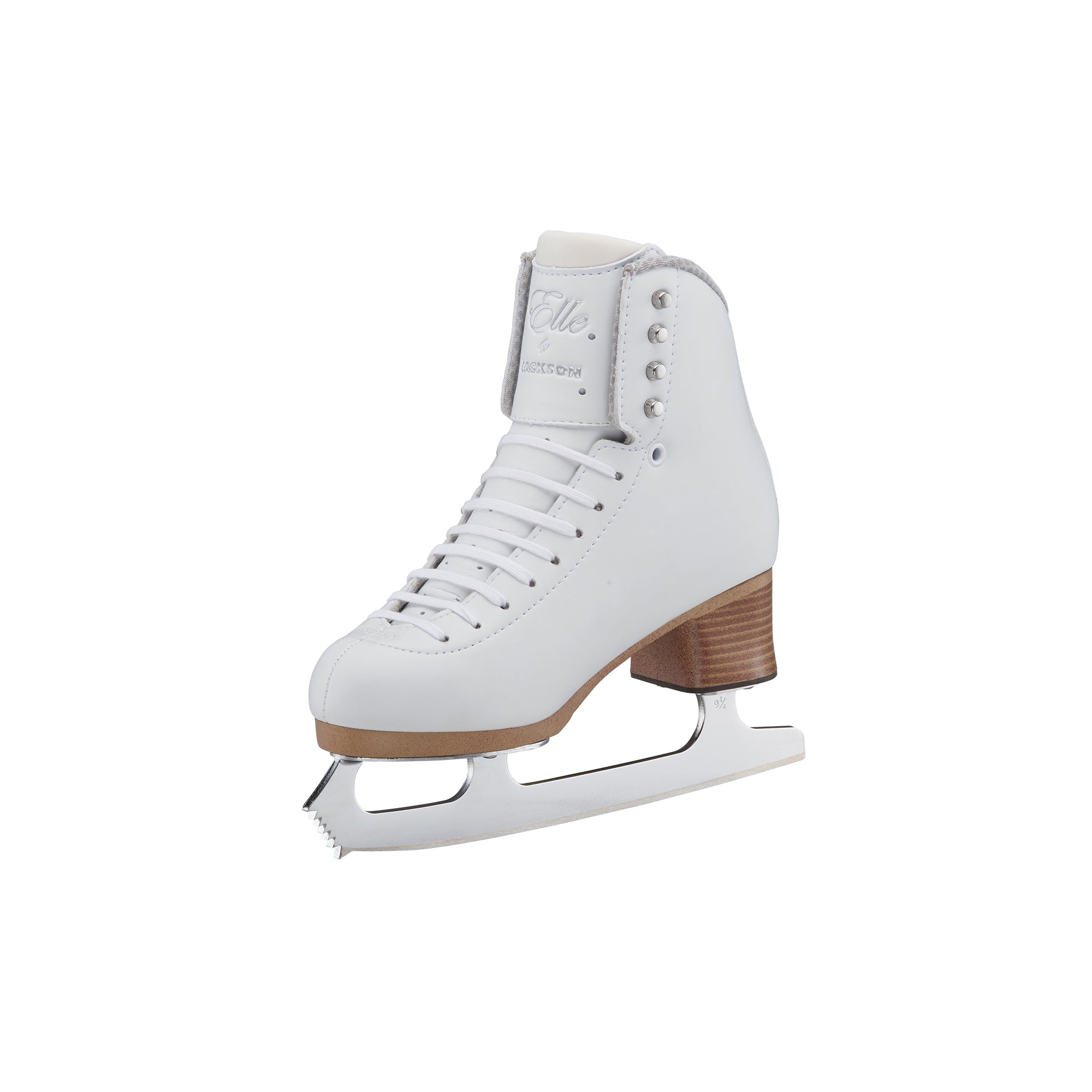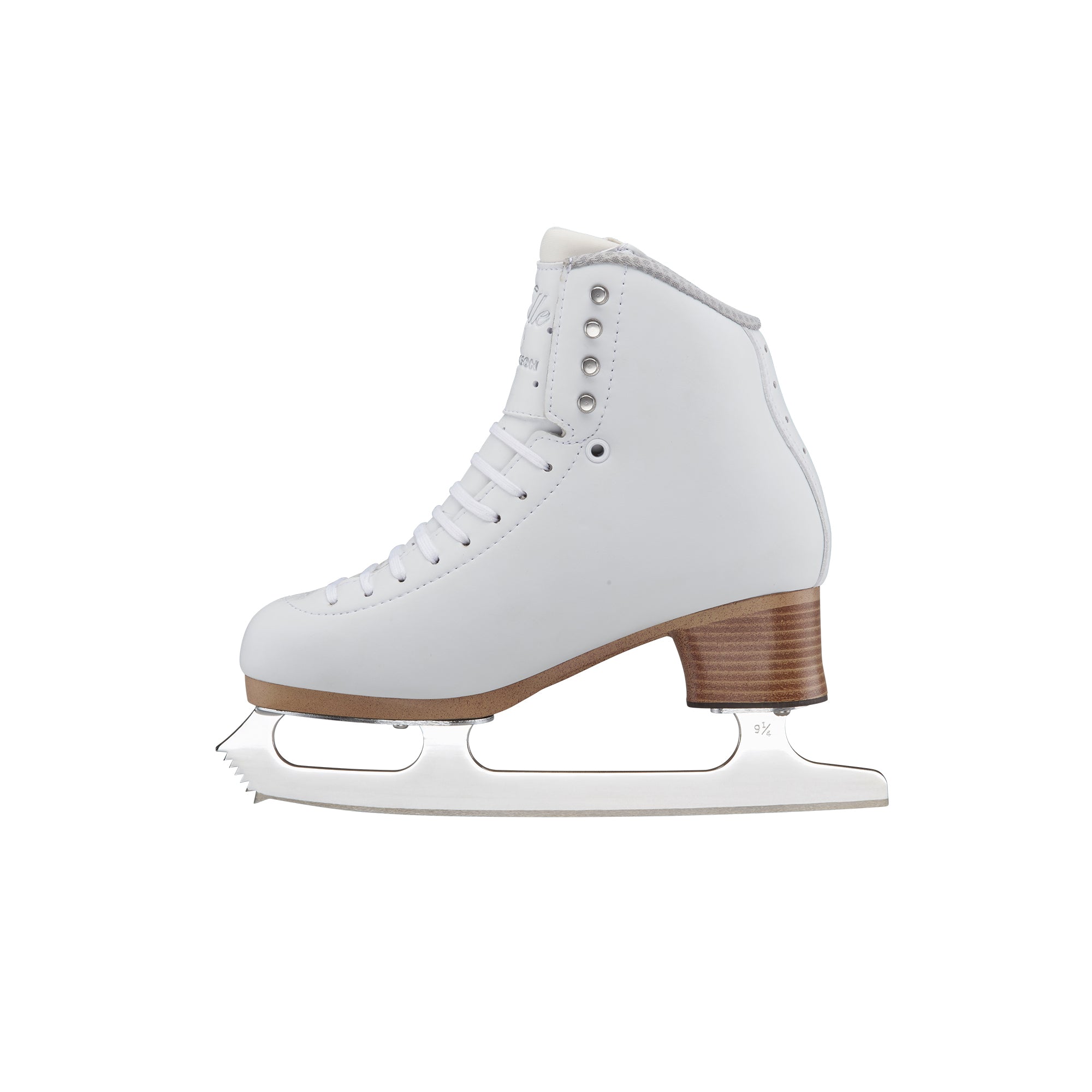 EVO 2020
$309.95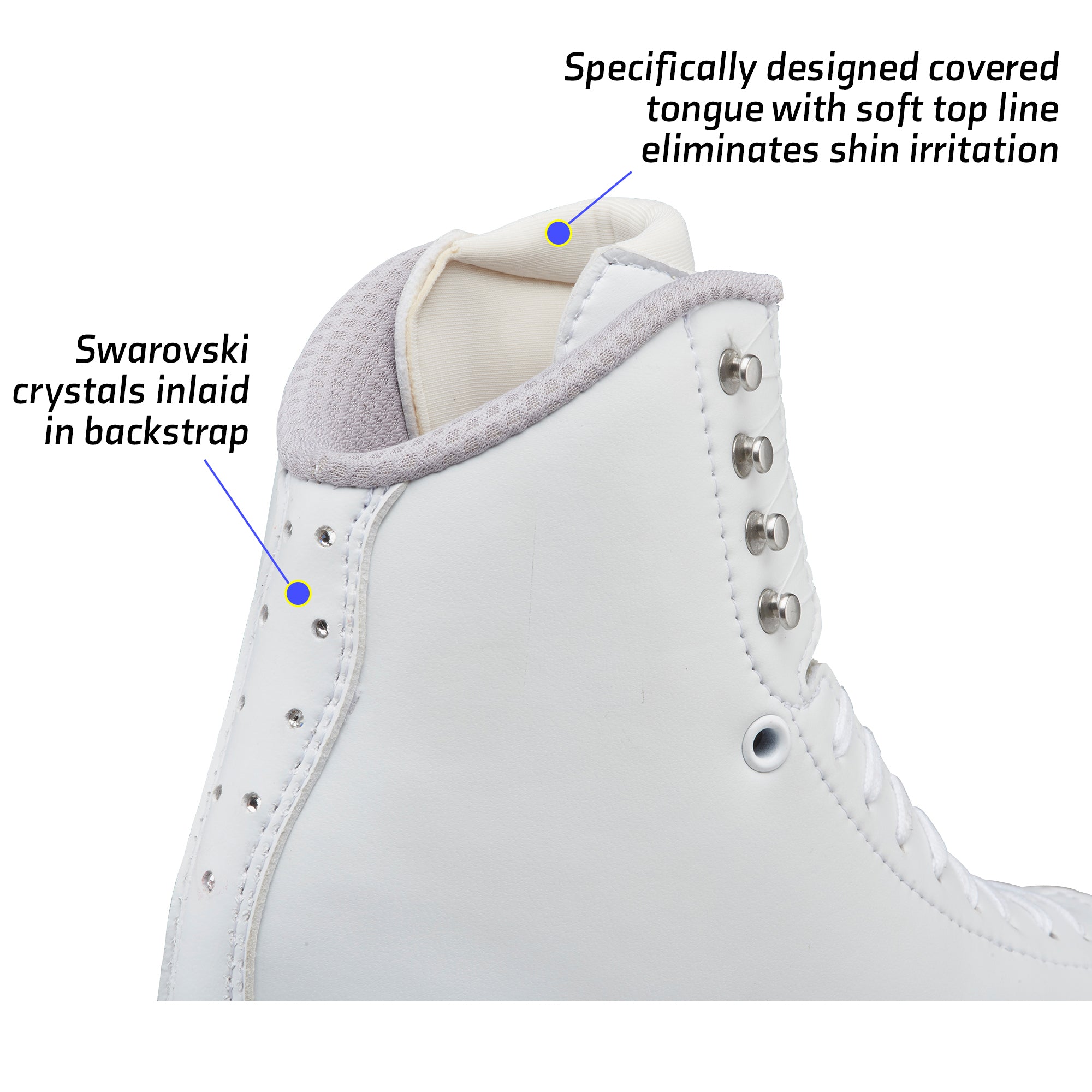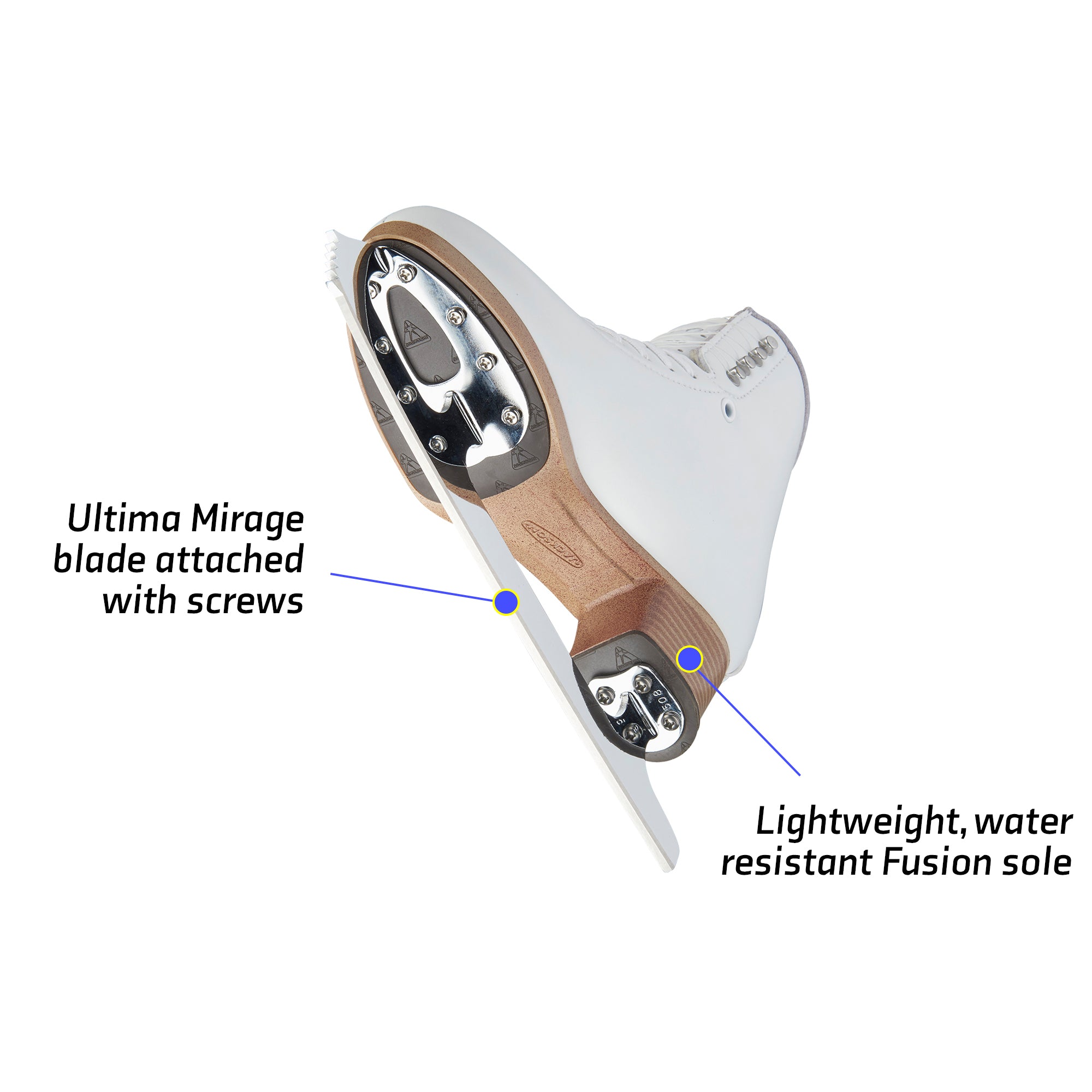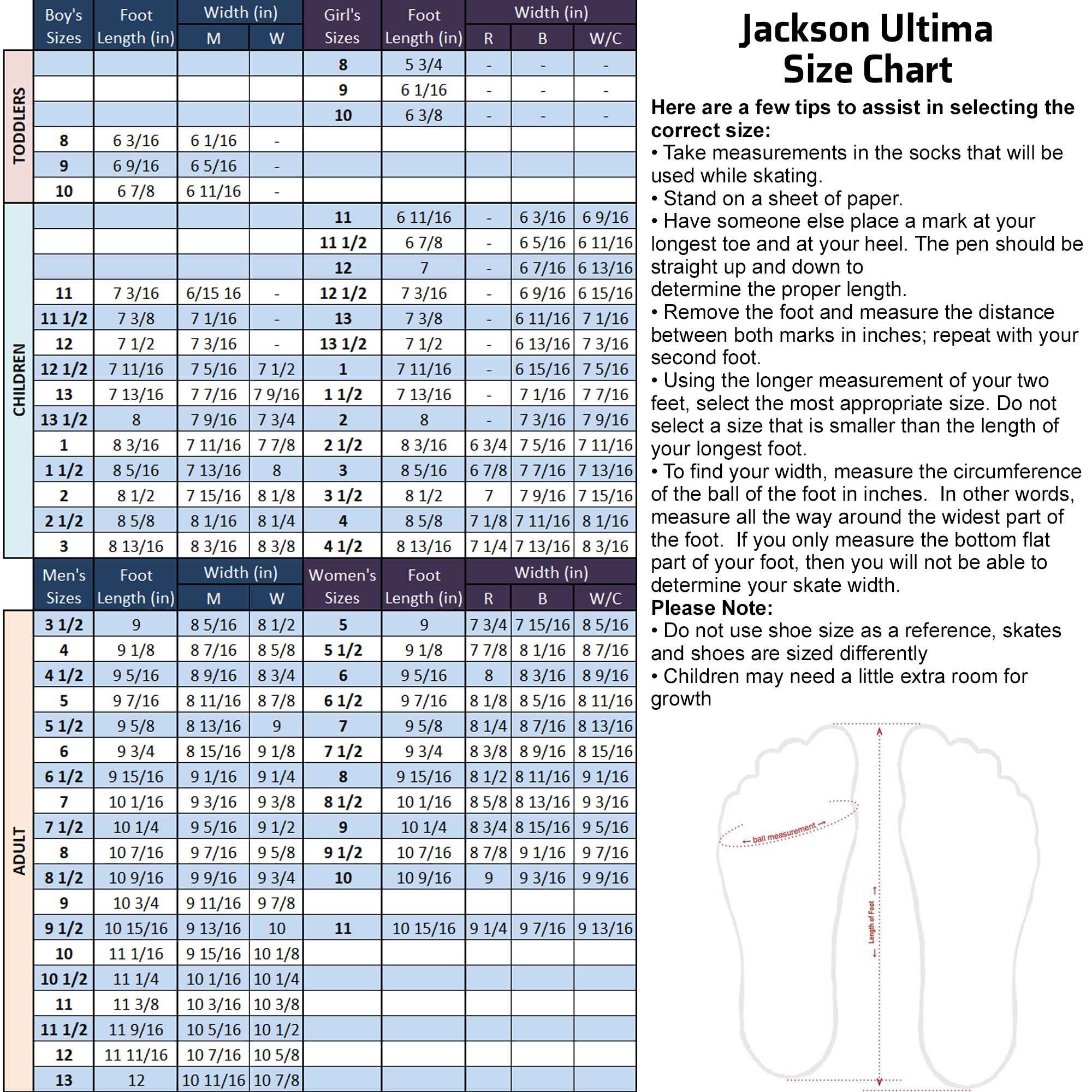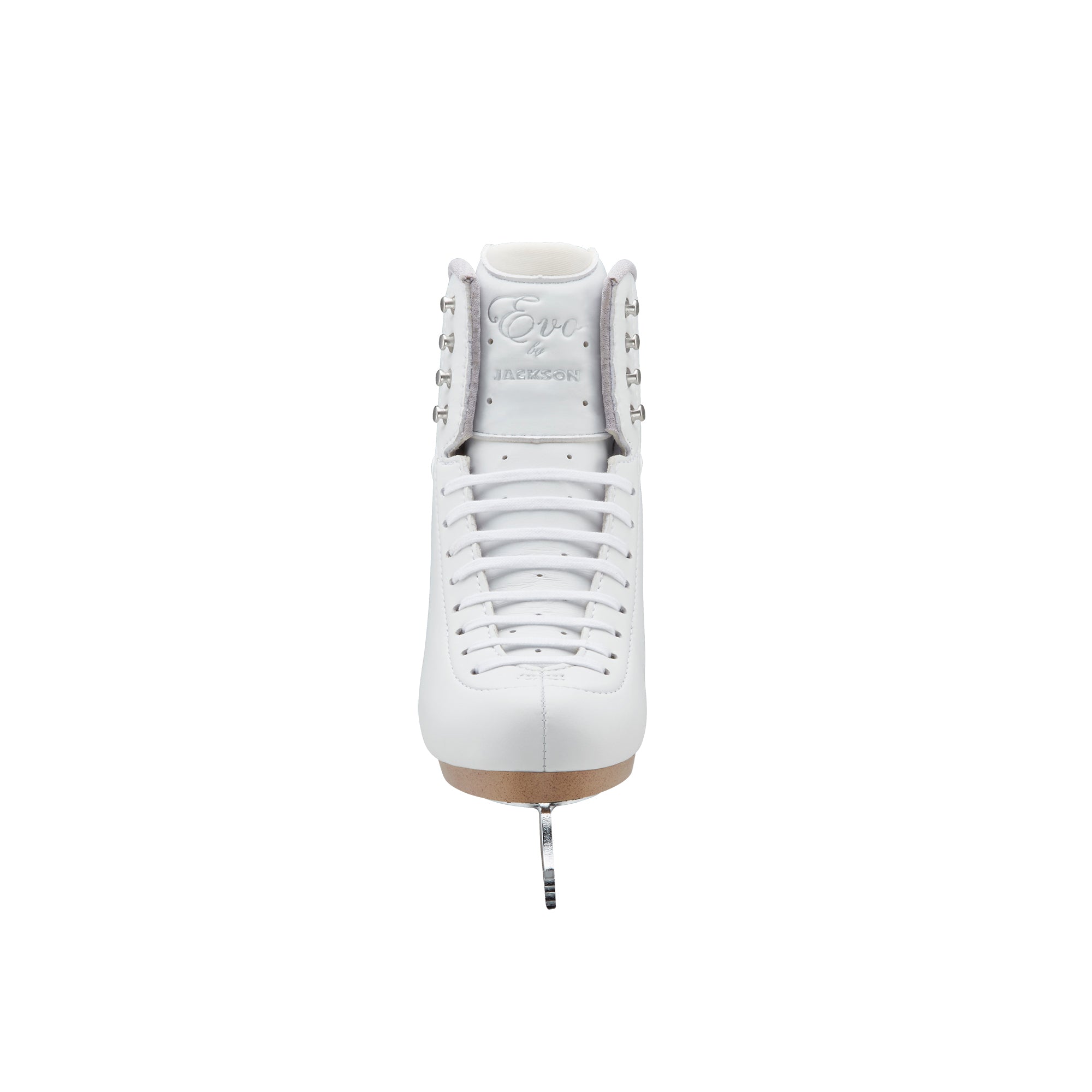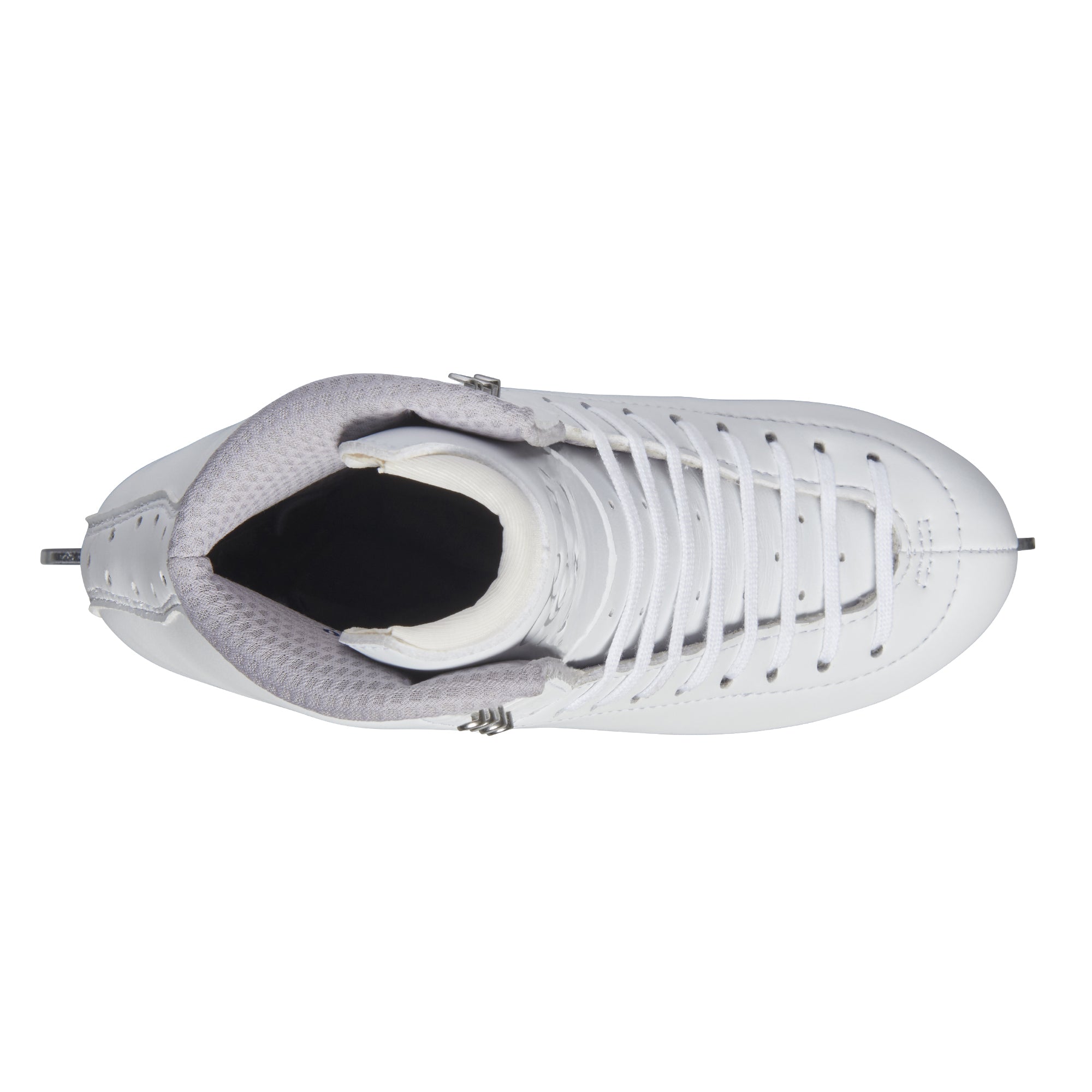 The Fusion Sole is constructed from lightweight nylon composite, which is torque resistant and waterproof. A rubber inlay provides non-slip blade mount and superior shock absorption.

Our flagship technology, we design boots to fit tight when cold. With Jackson's Heat Moldable Fit System, your Skate Technician uses heat to soften and mold the boots. As the boot cools, it retains the shape of your foot. See your Authorized Jackson Ultima Retailer to perform Heat Molding - do not attempt on your own.

Custom fit in minutes!
The Fusion Series is built using Jackson's Elite last, which provides a wider toe box to reduce pressure, and narrower heels for better heel-lock and stability.
Designed with Support Ratings ensures the appropriate level of support for the skater's skill level.
Boots are matched with the appropriate blades.
The light support ratings in our Ascend Series are perfect for beginner lessons; they will not prematurely break down and the Ultima blade will provide you with the profile and pick you desire.

ARTISTE 1790
$229.95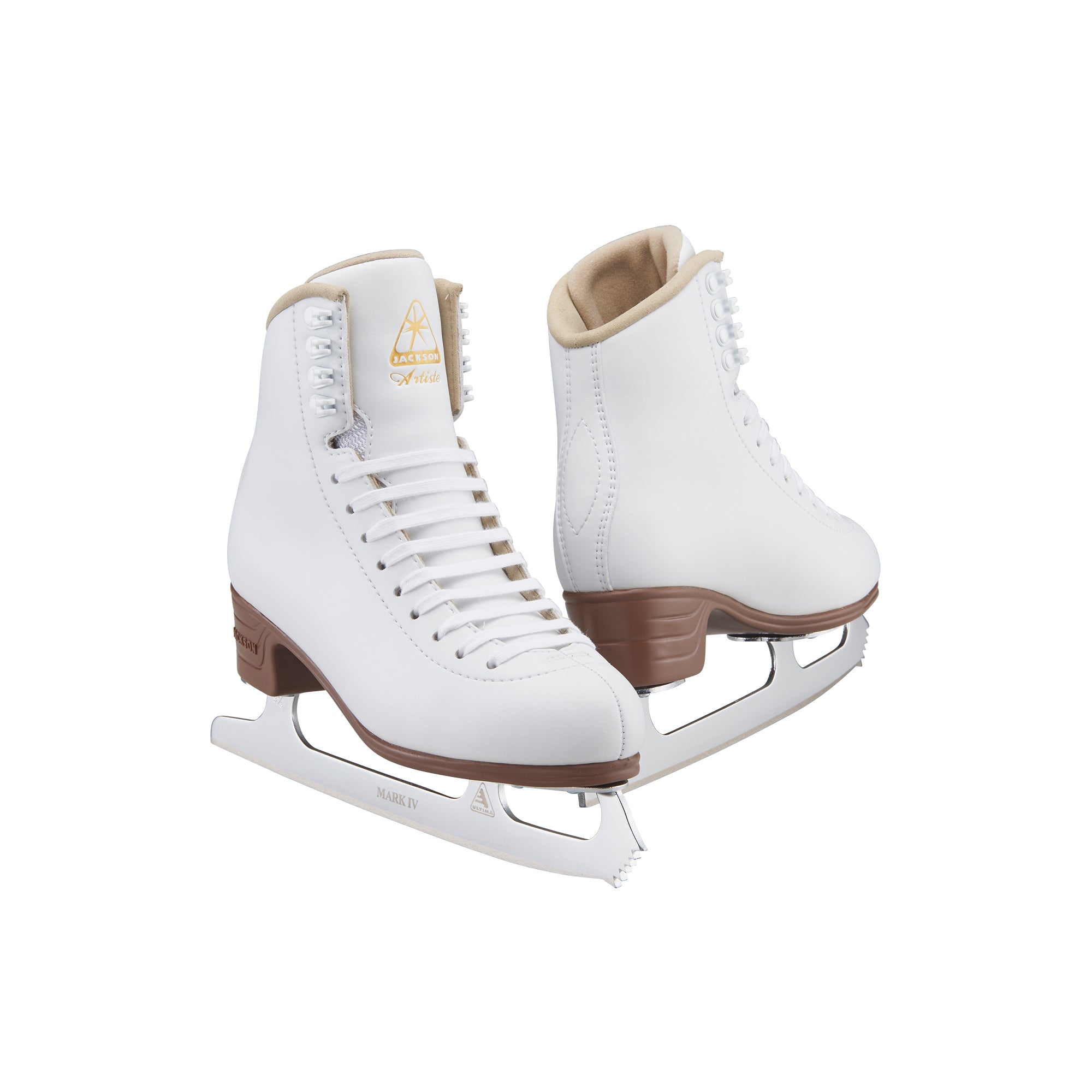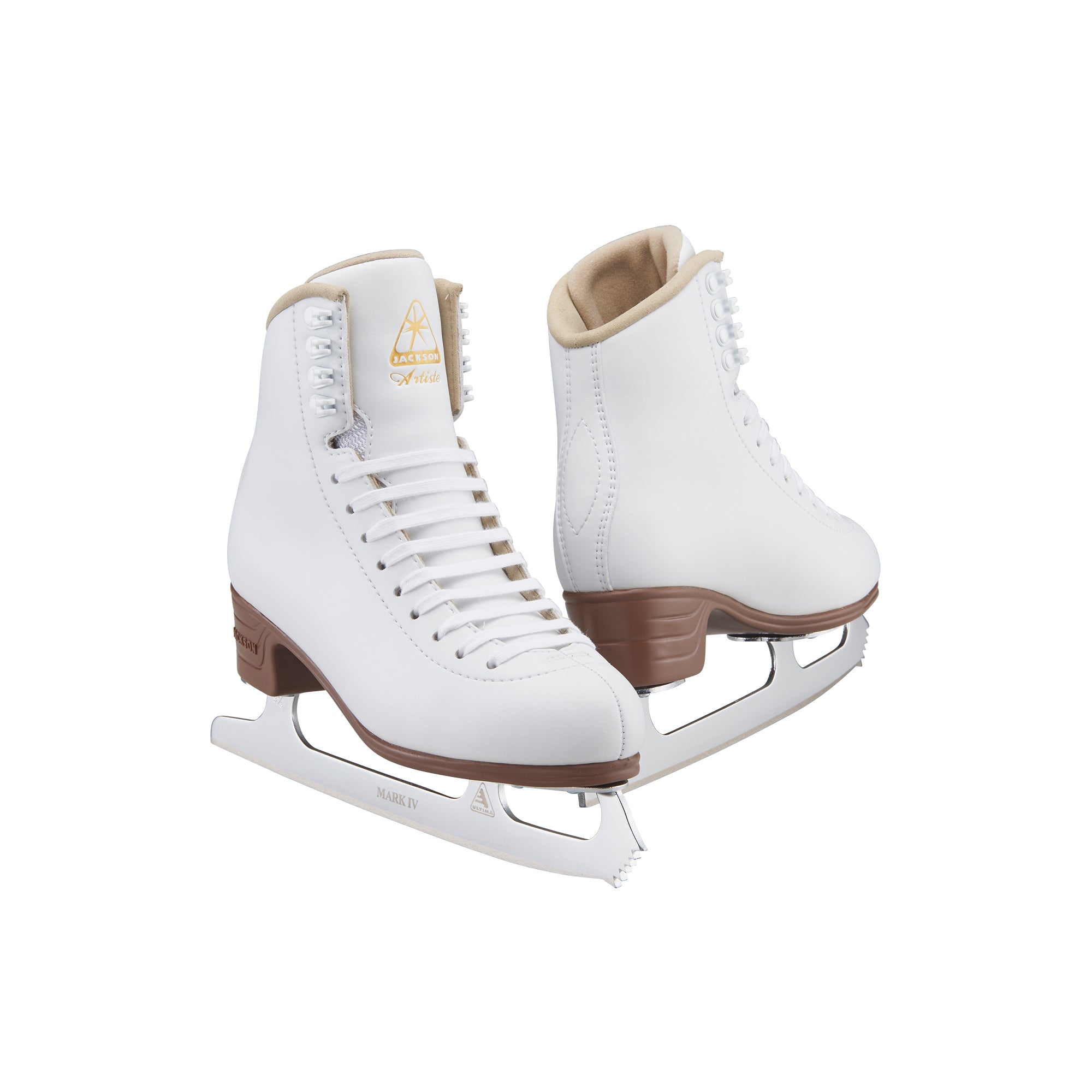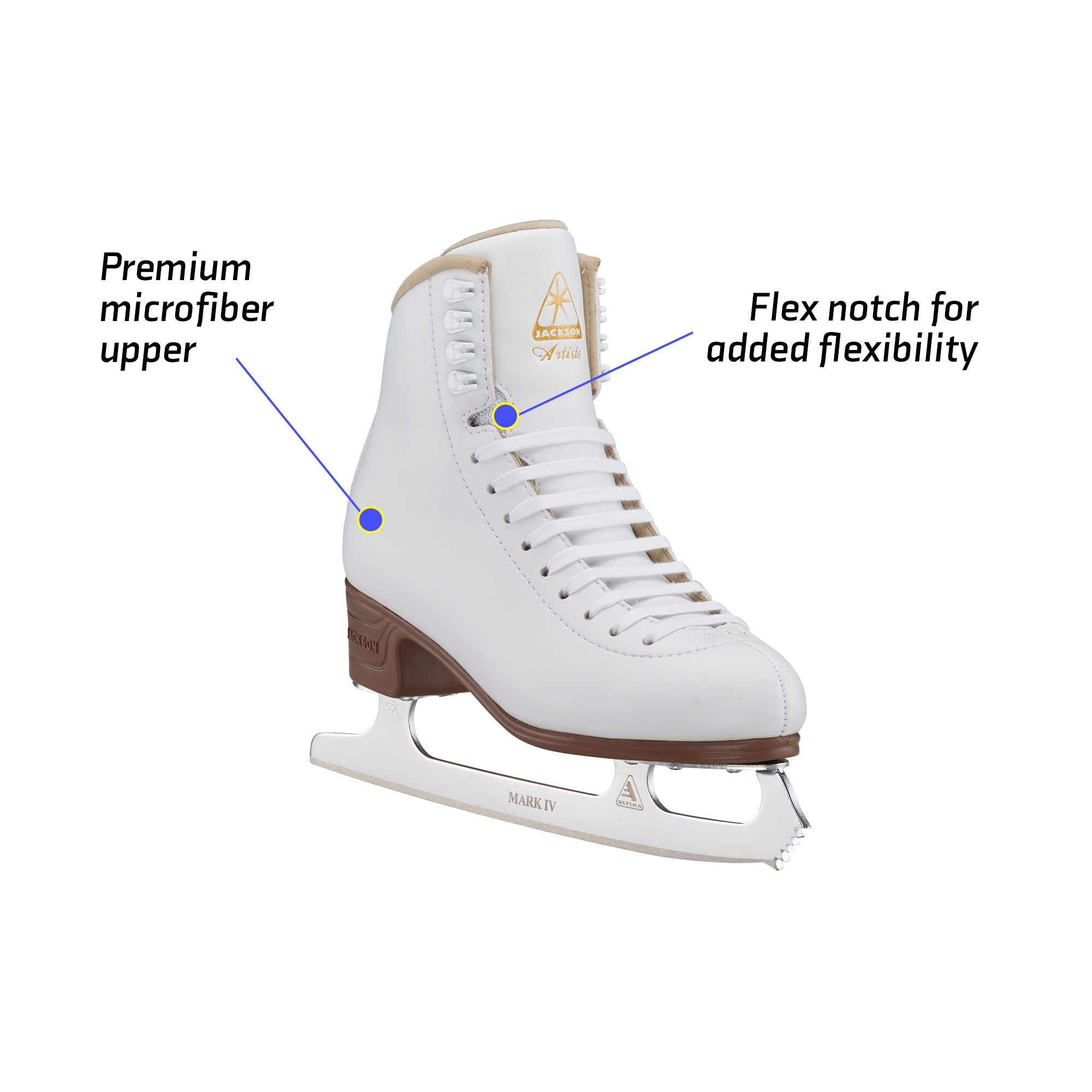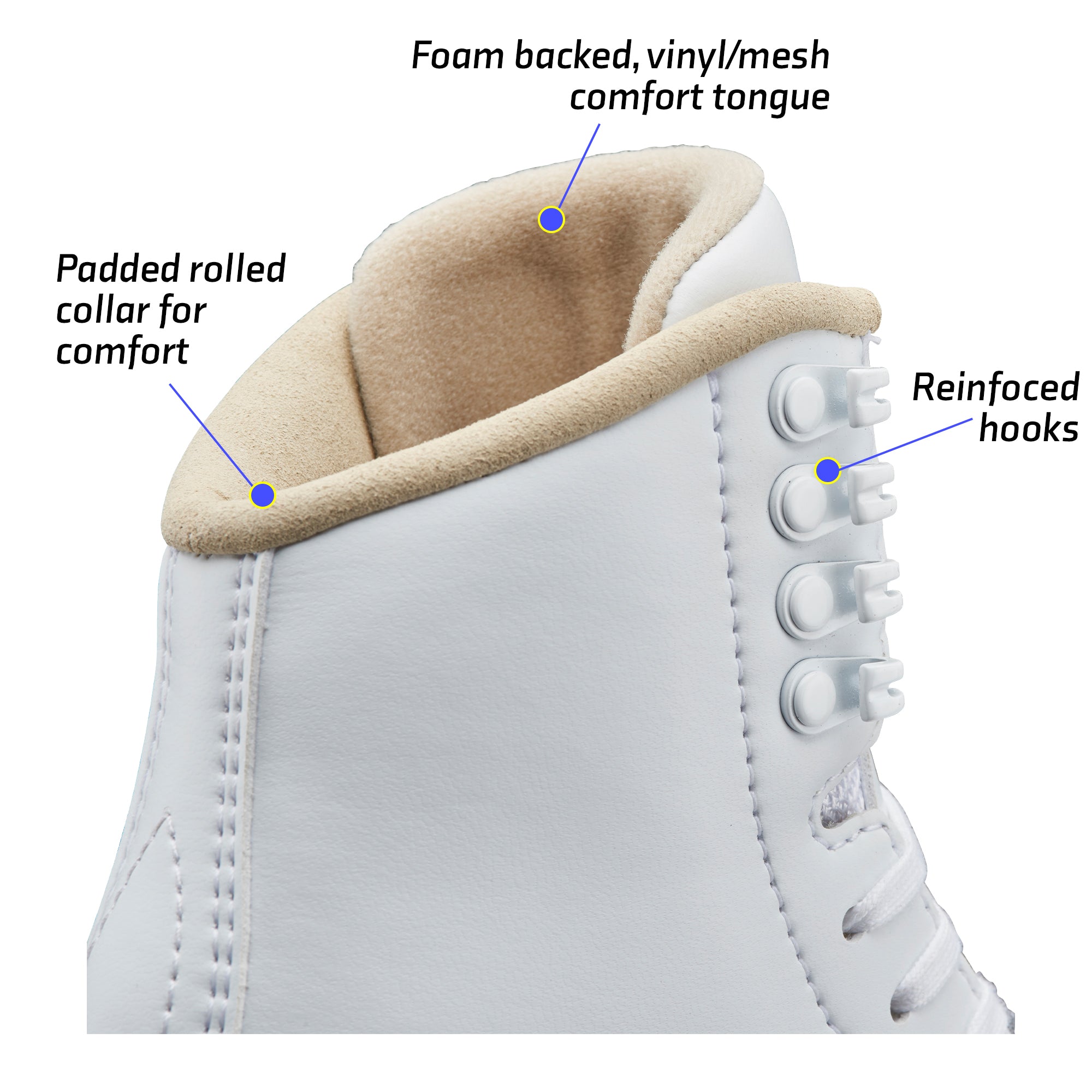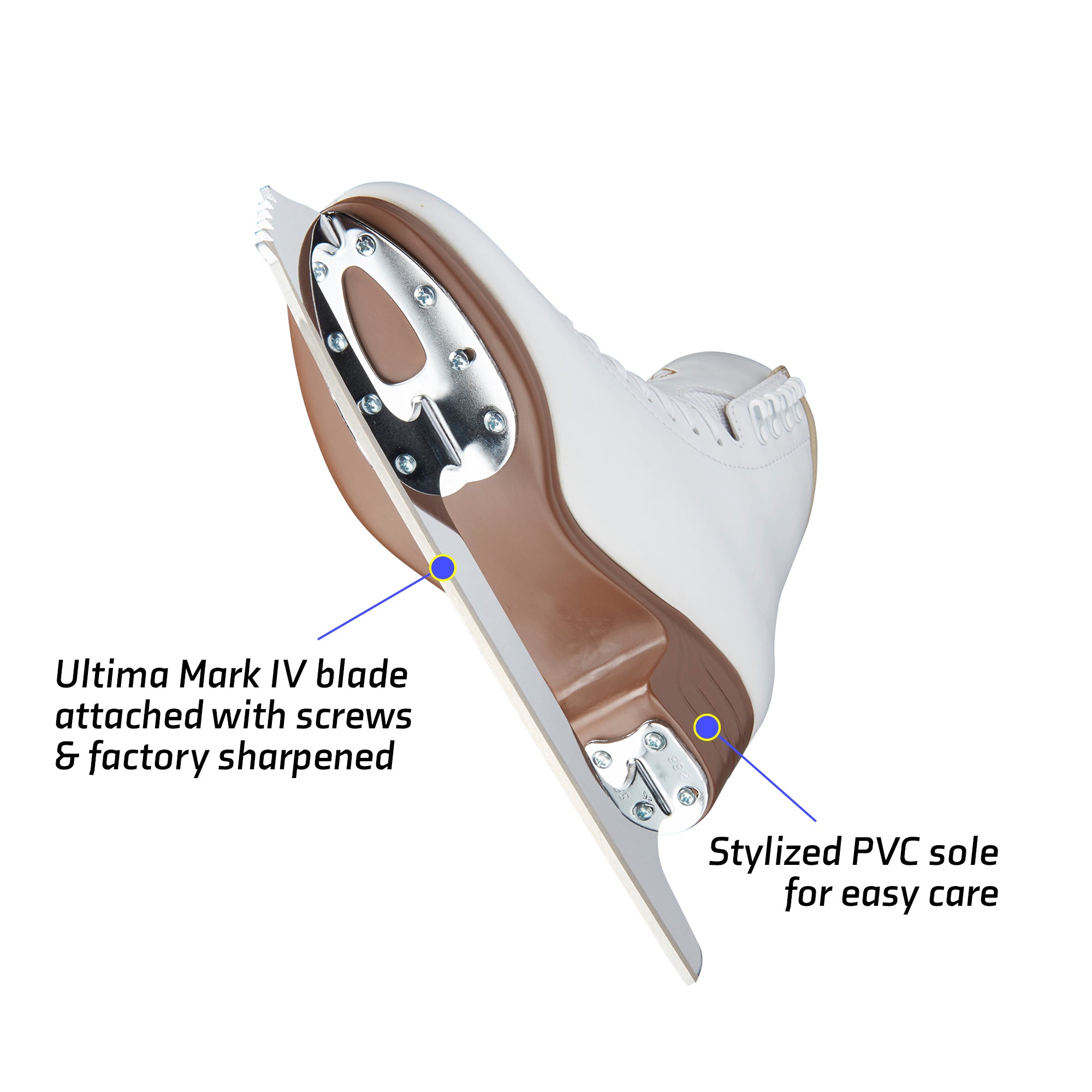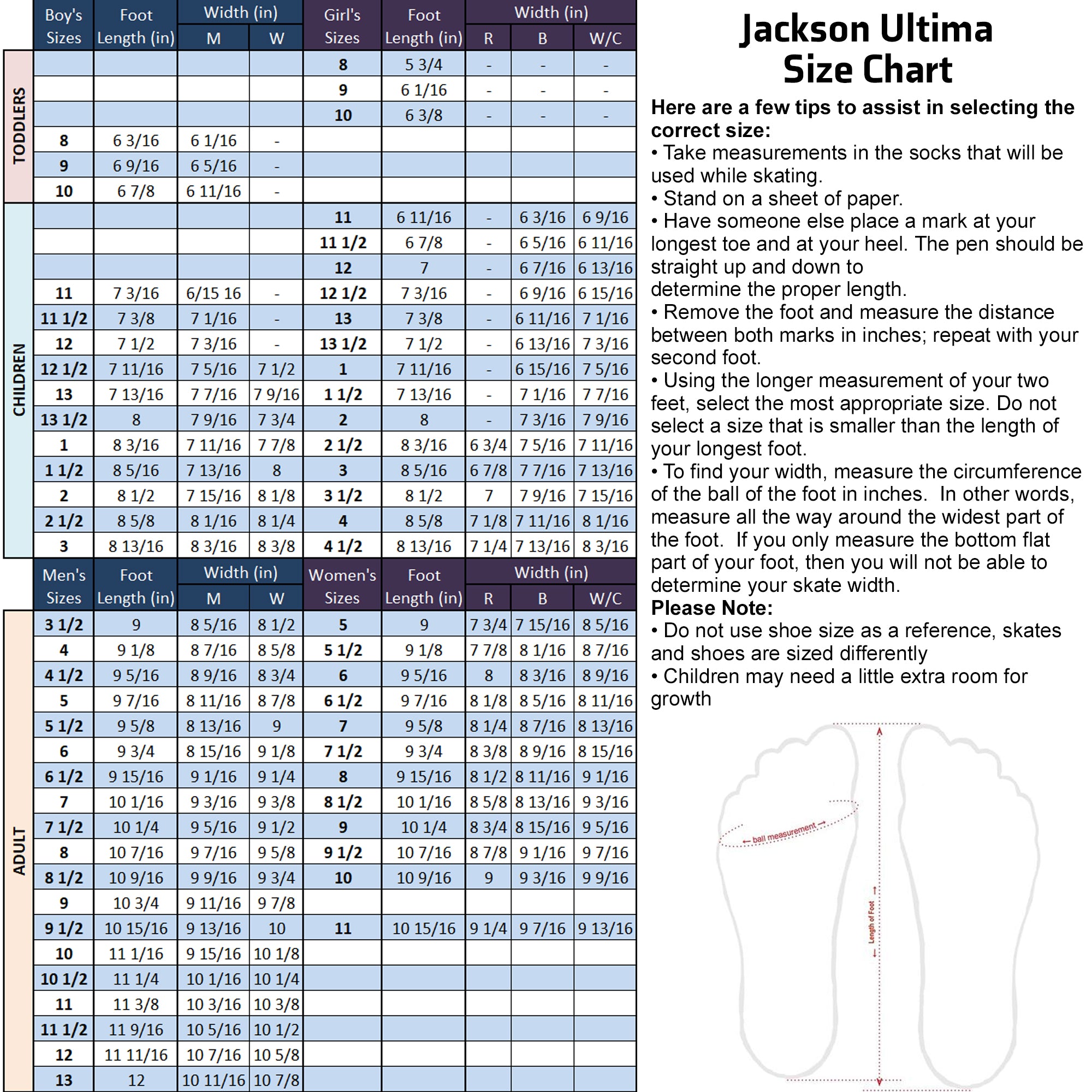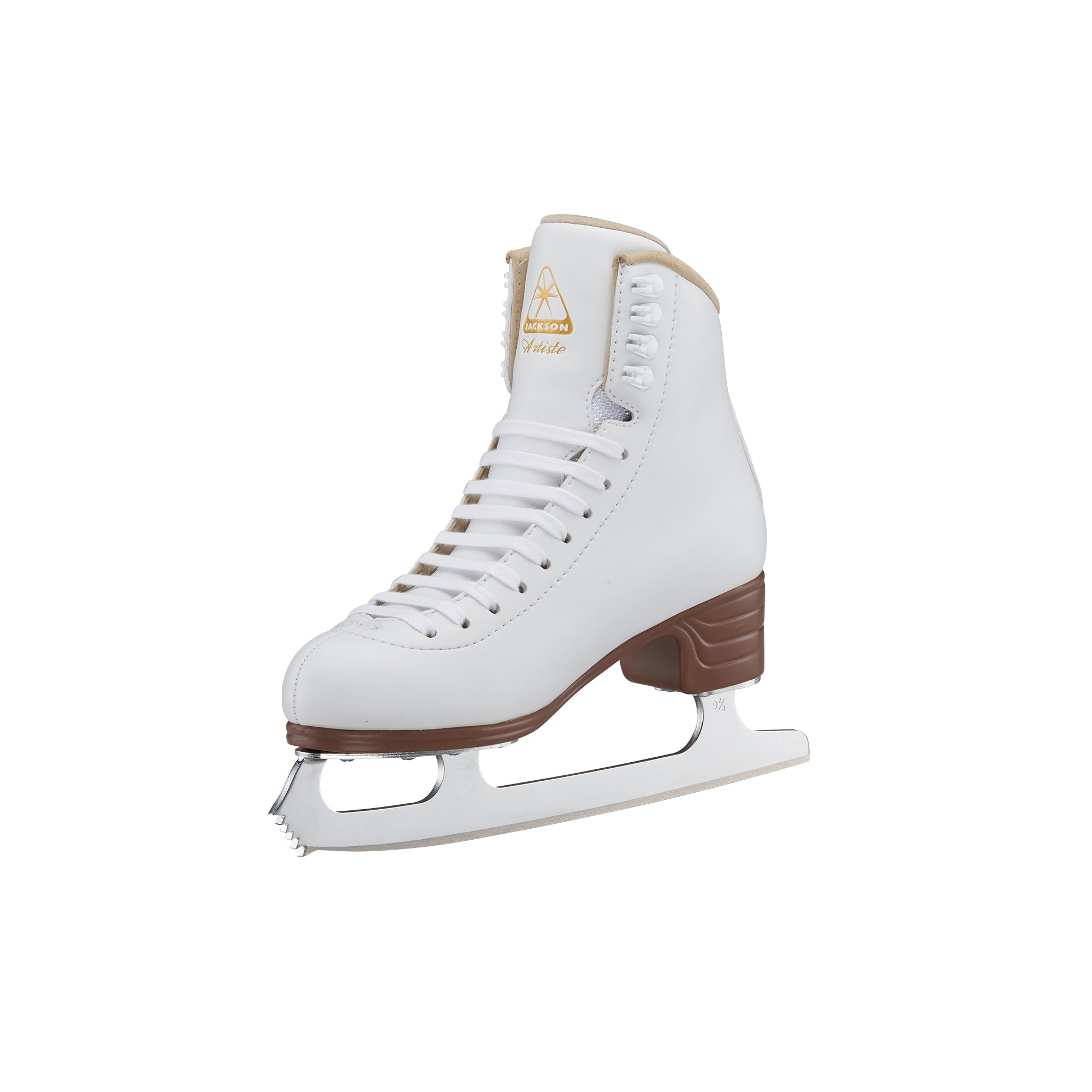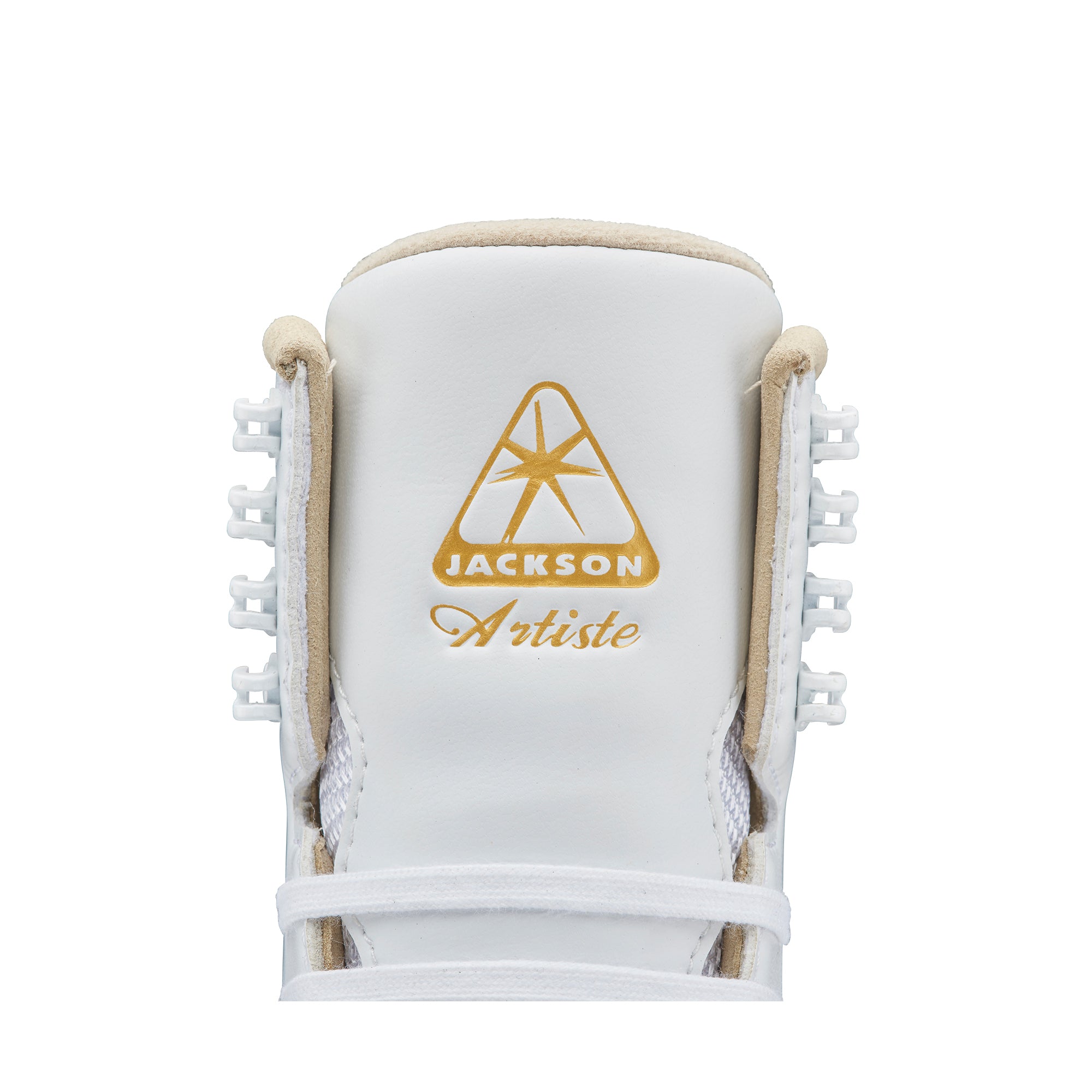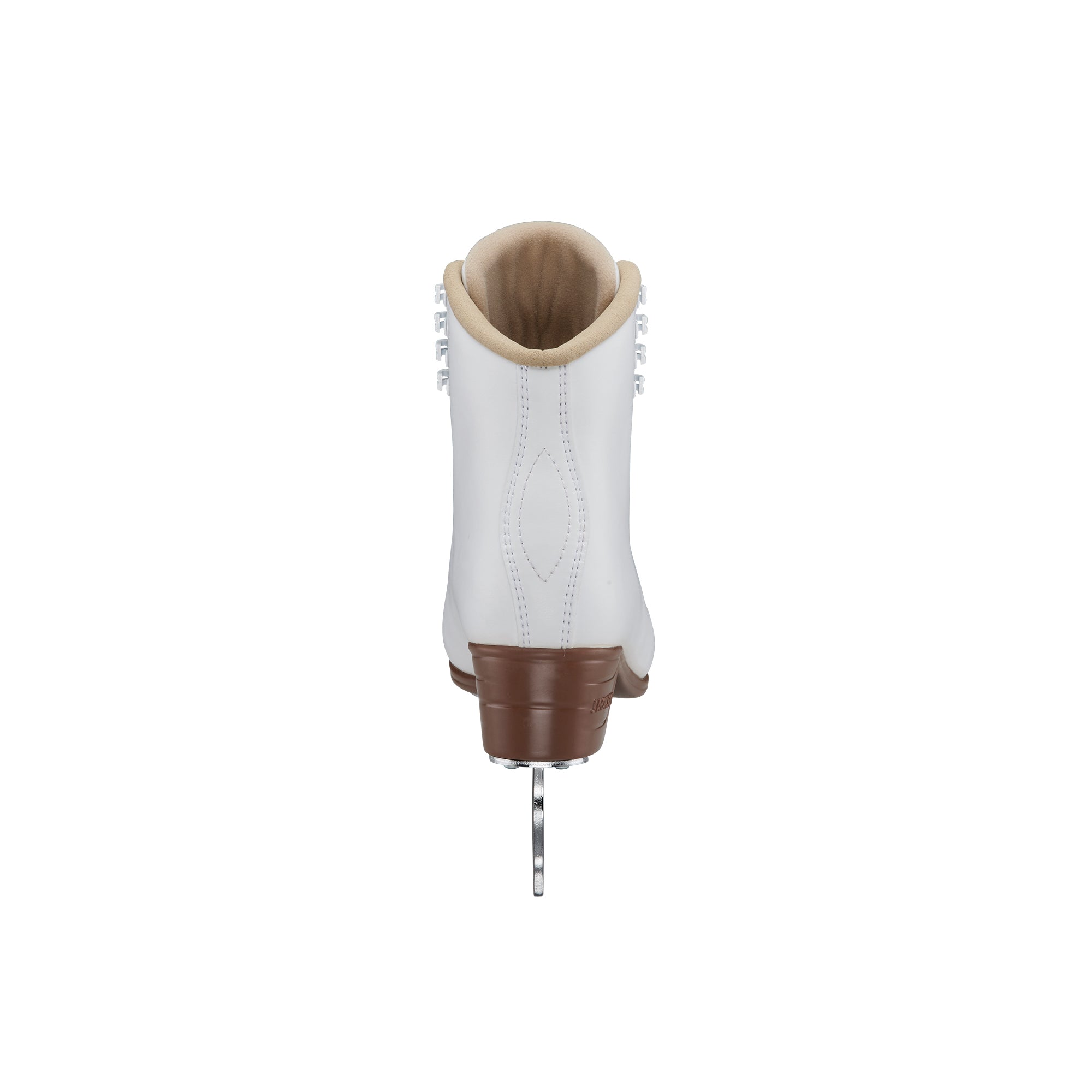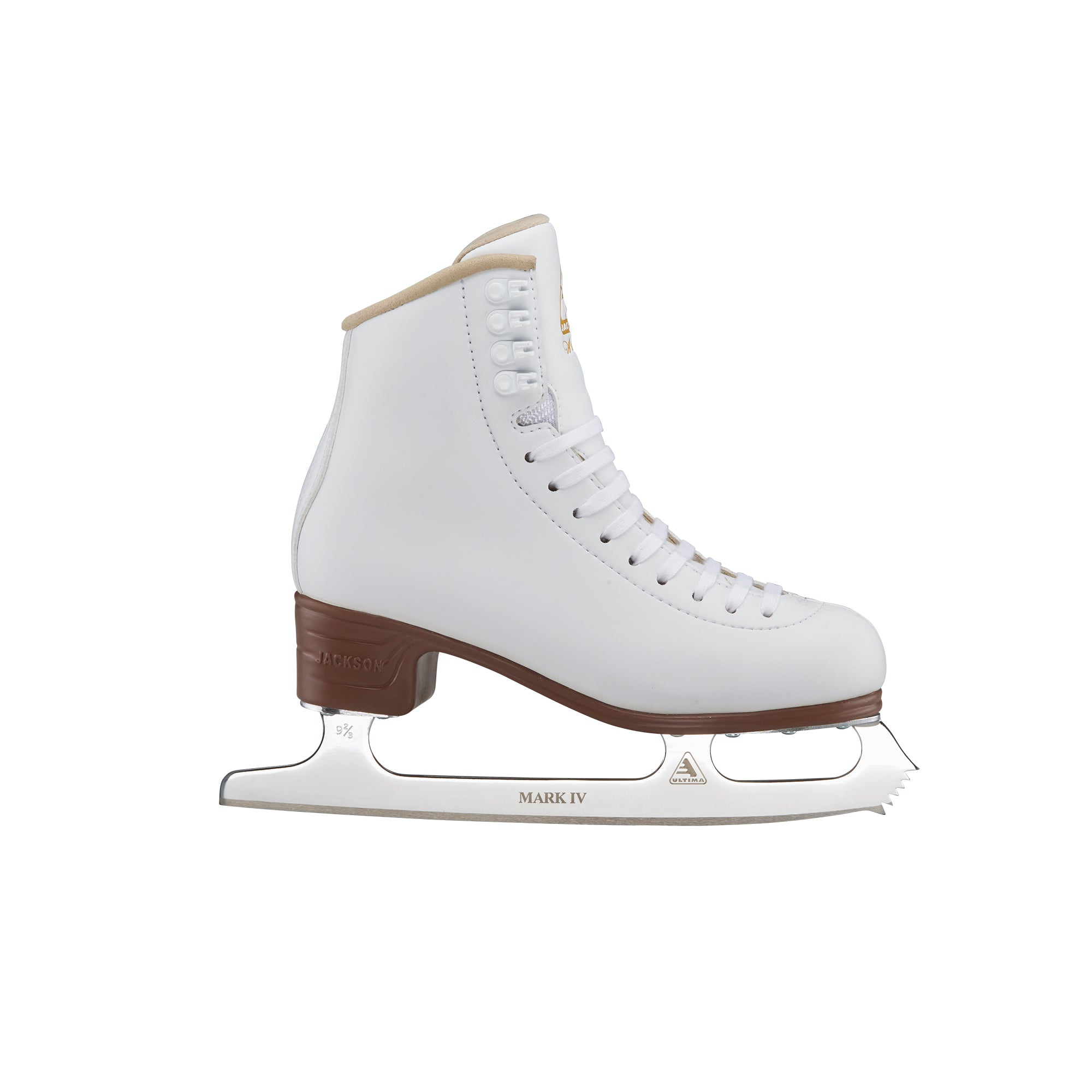 ARTISTE 1792
$249.95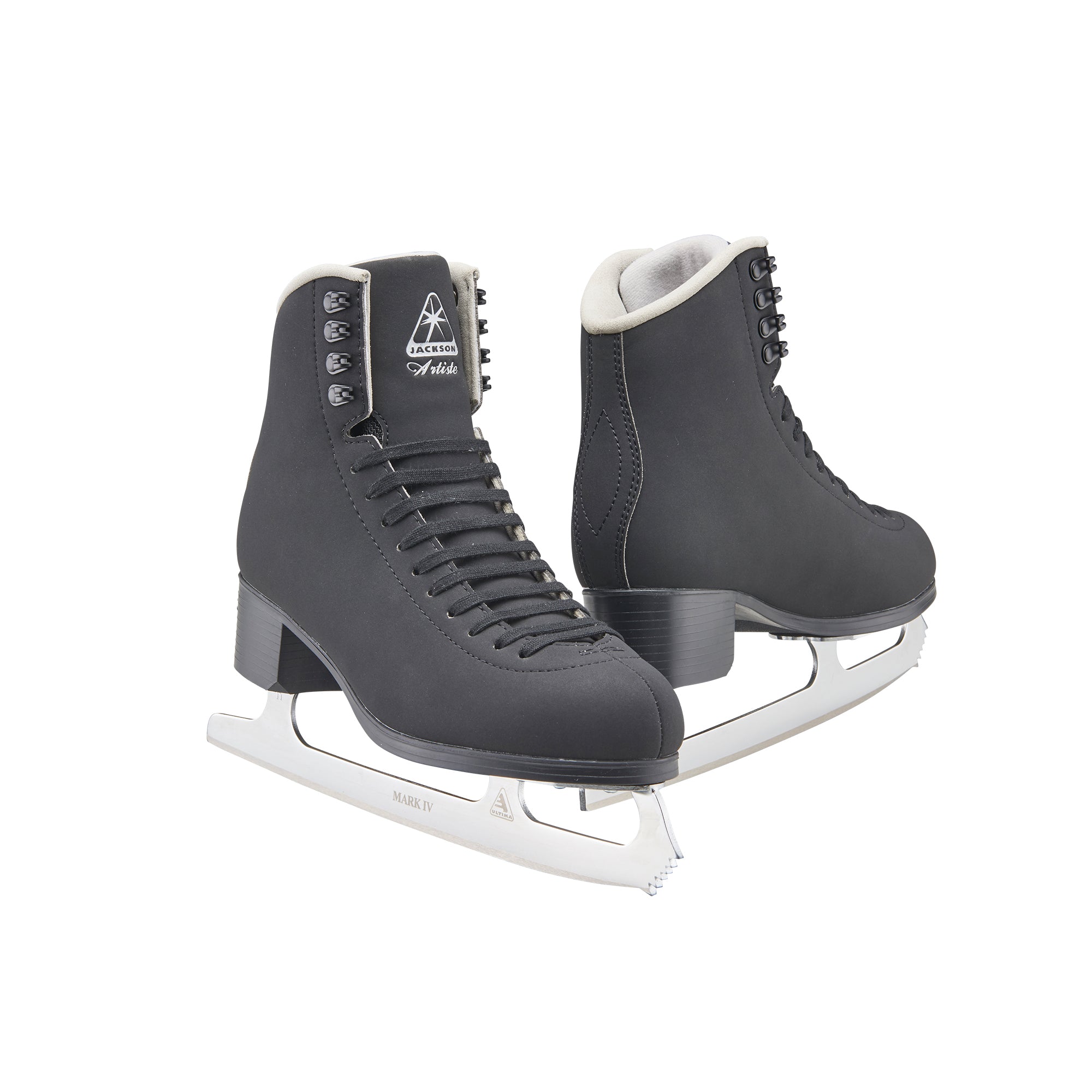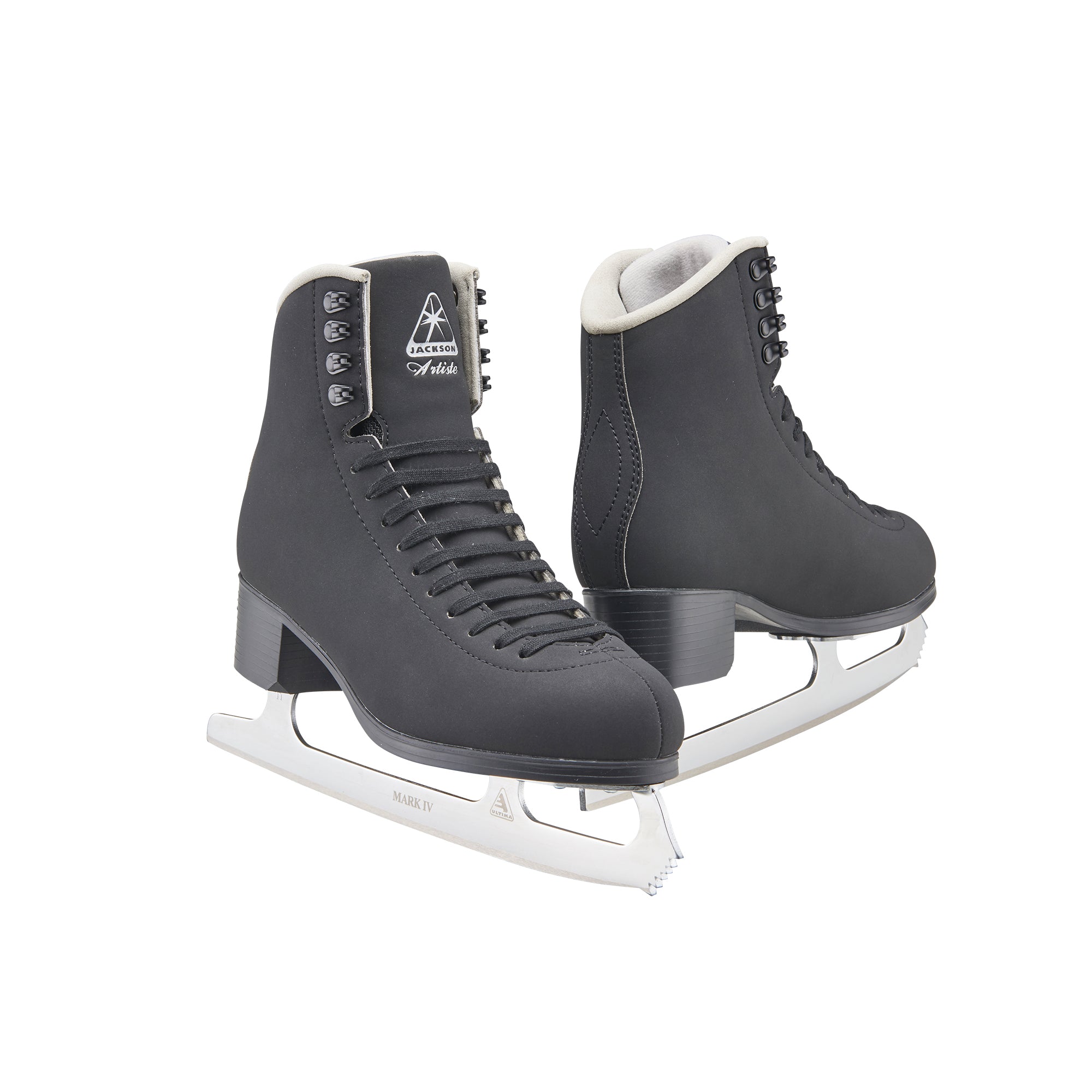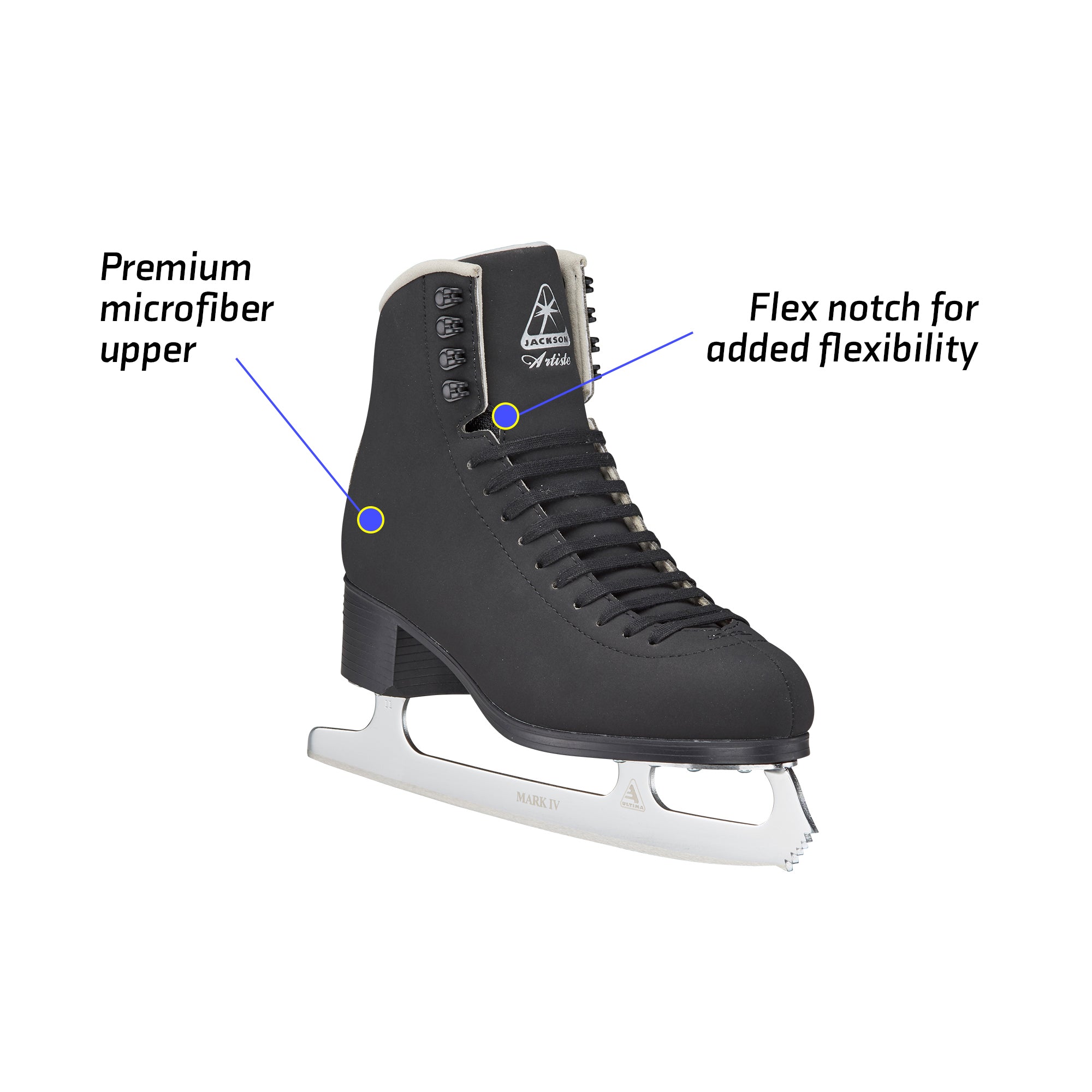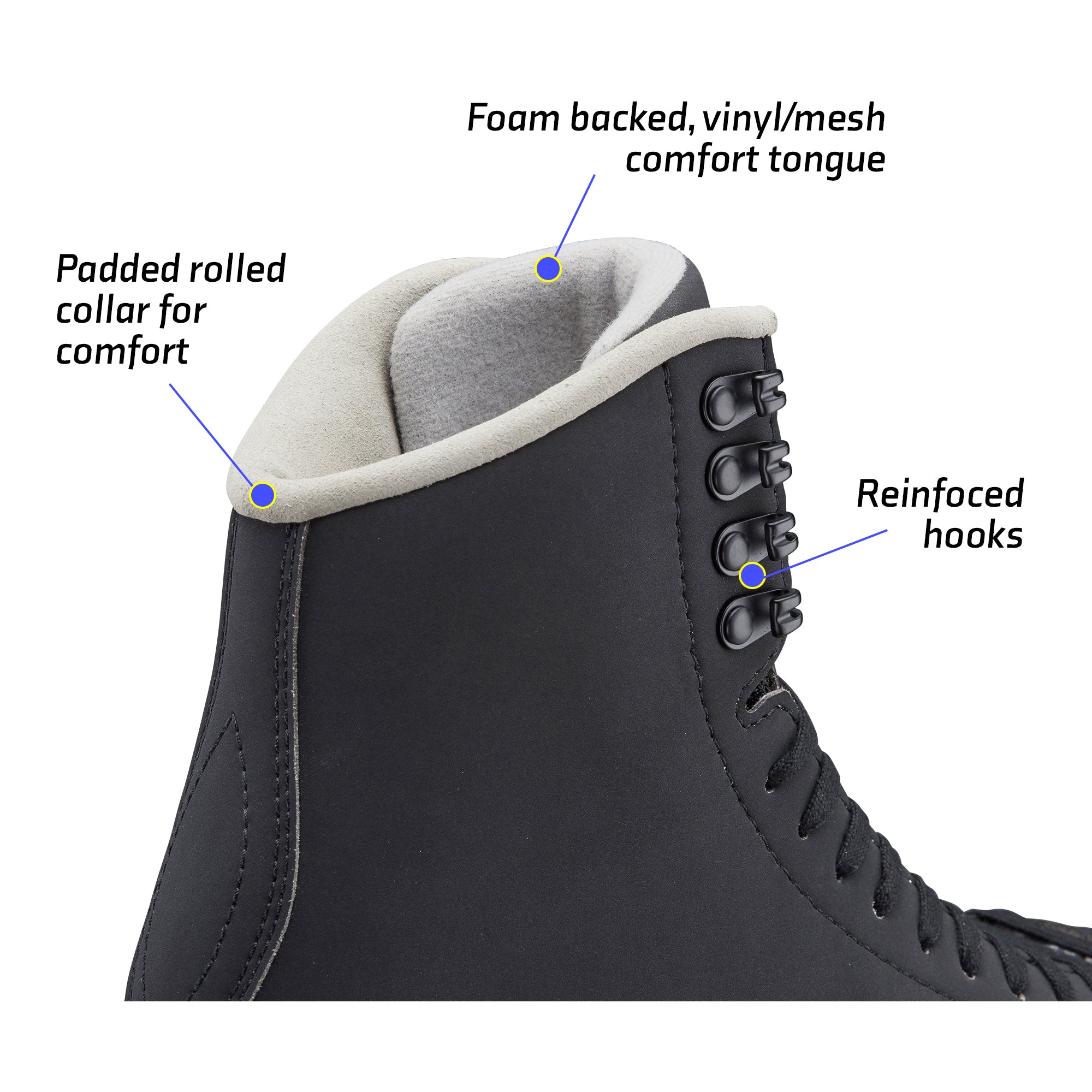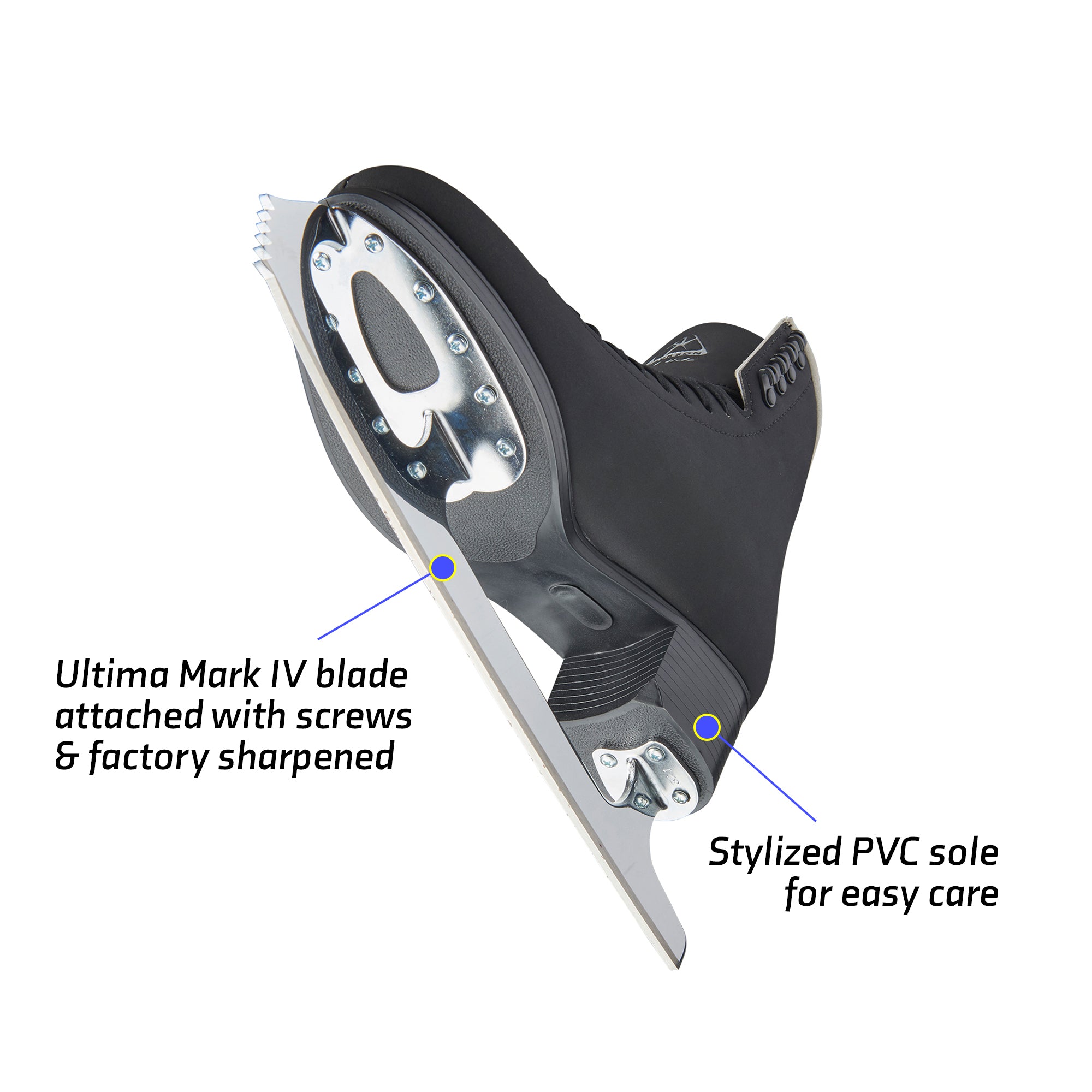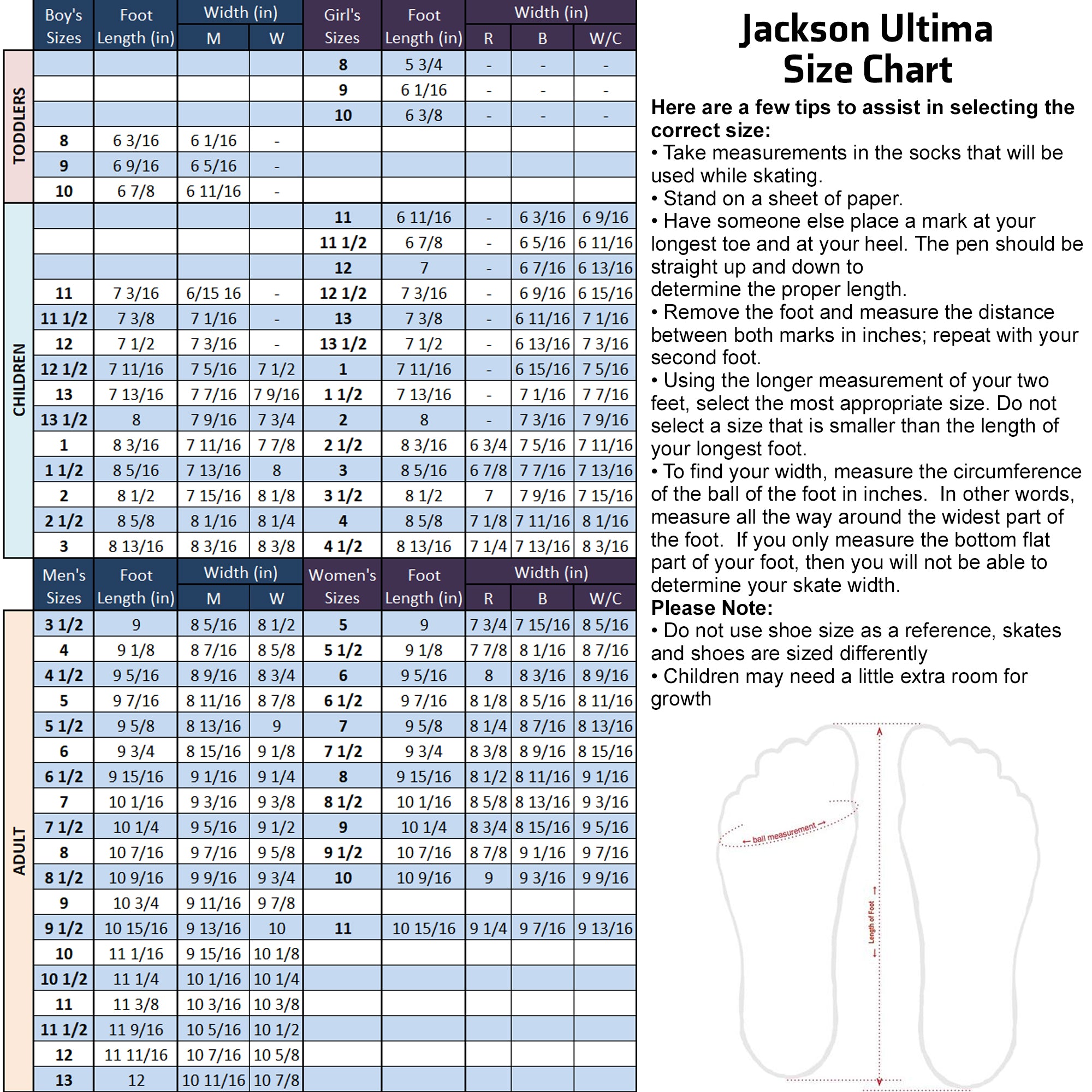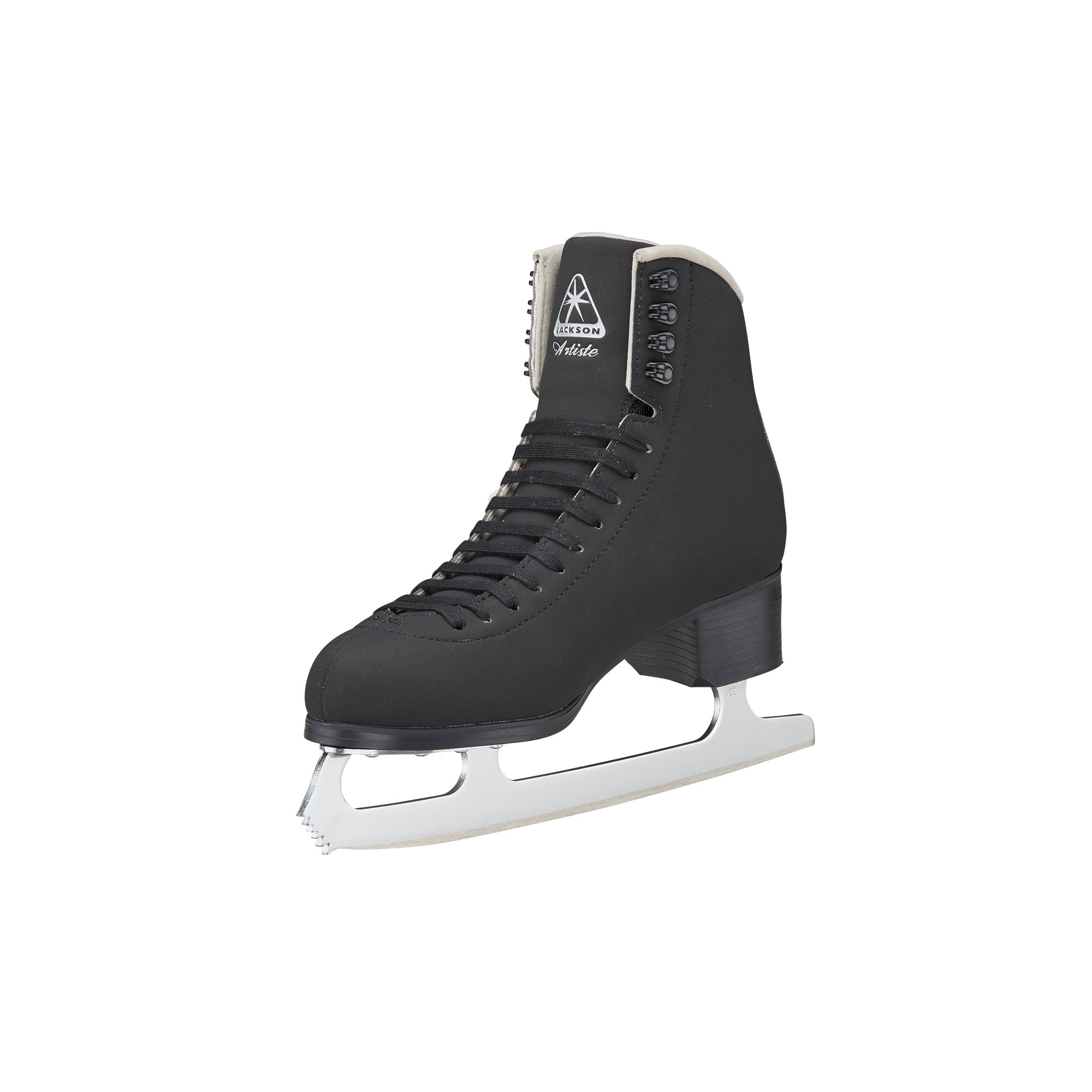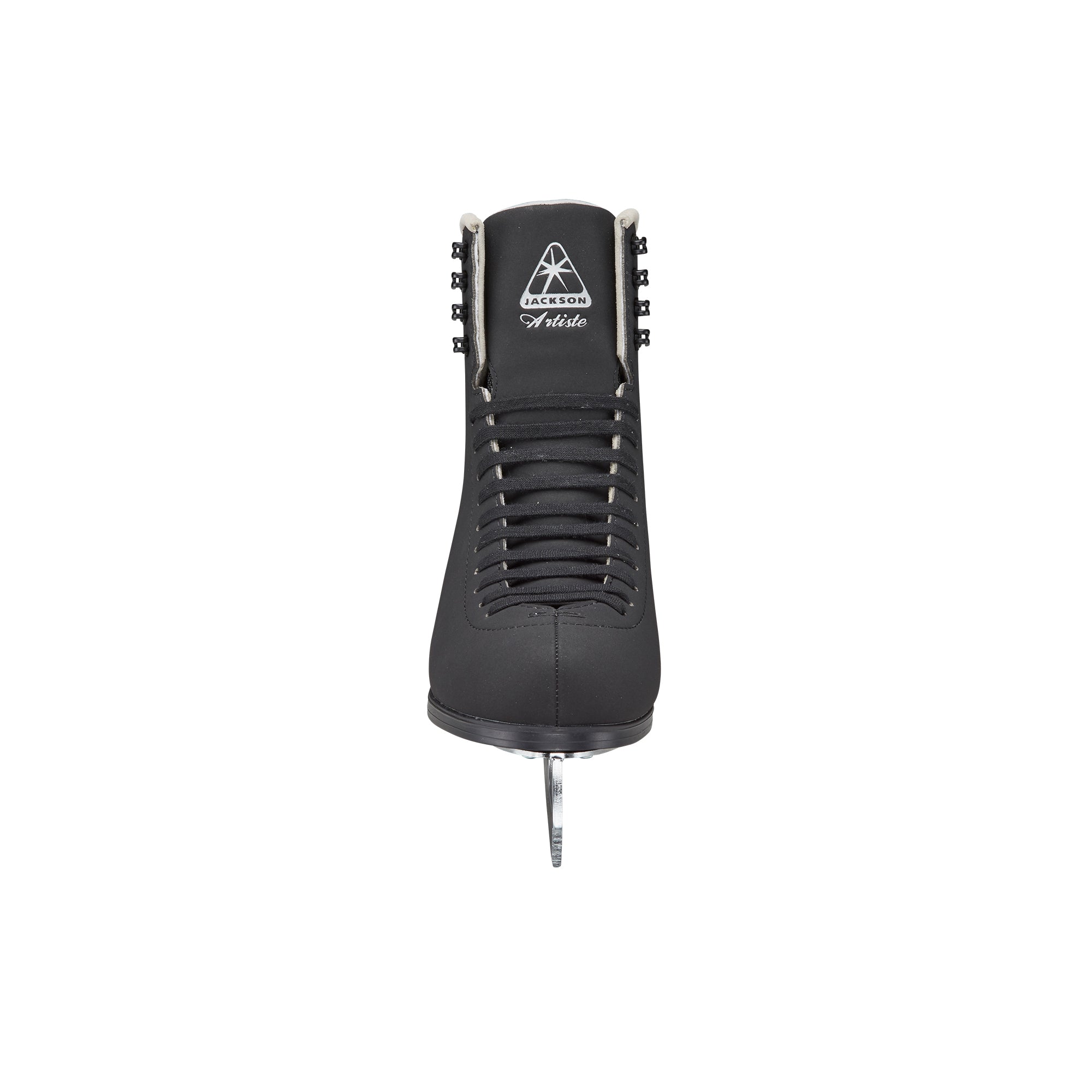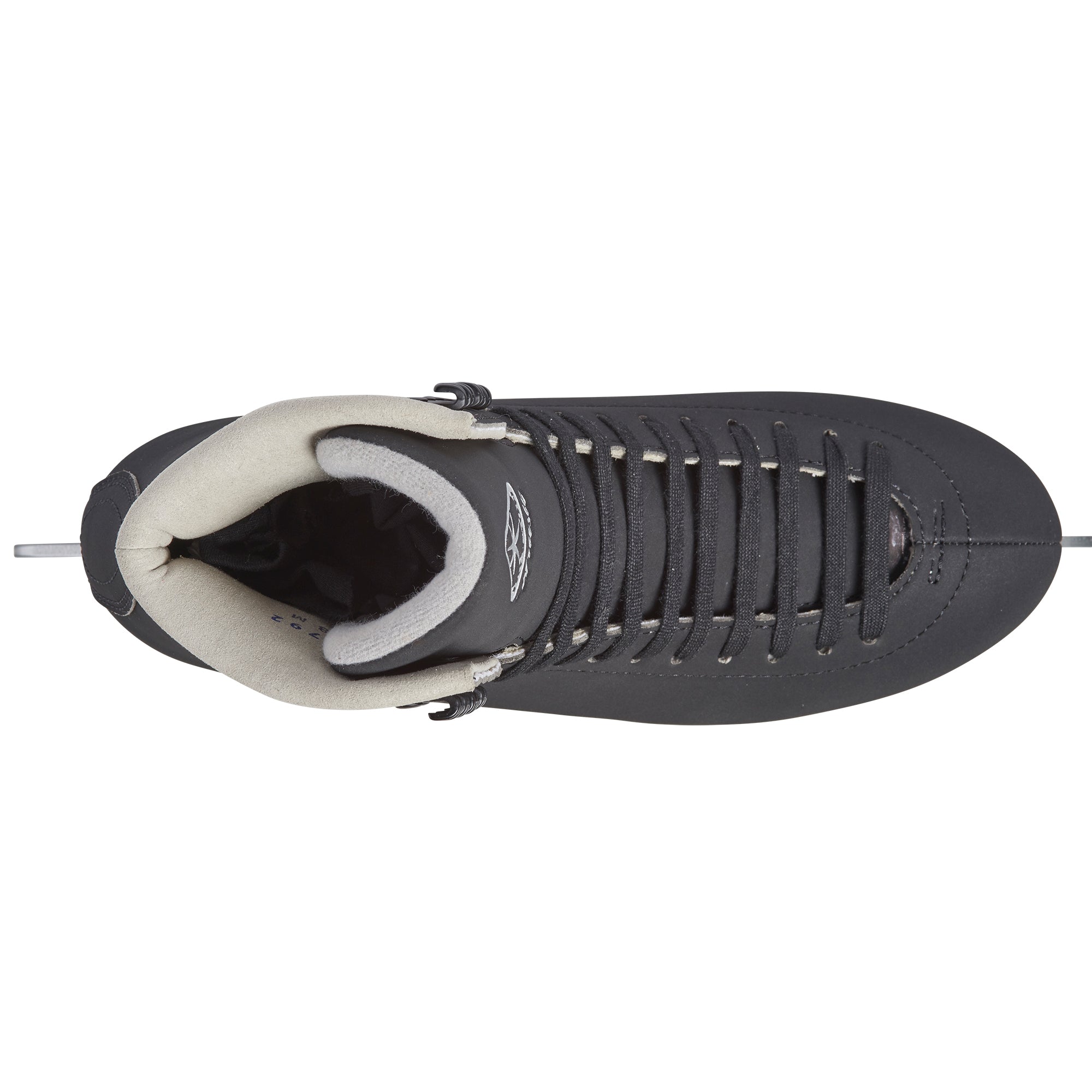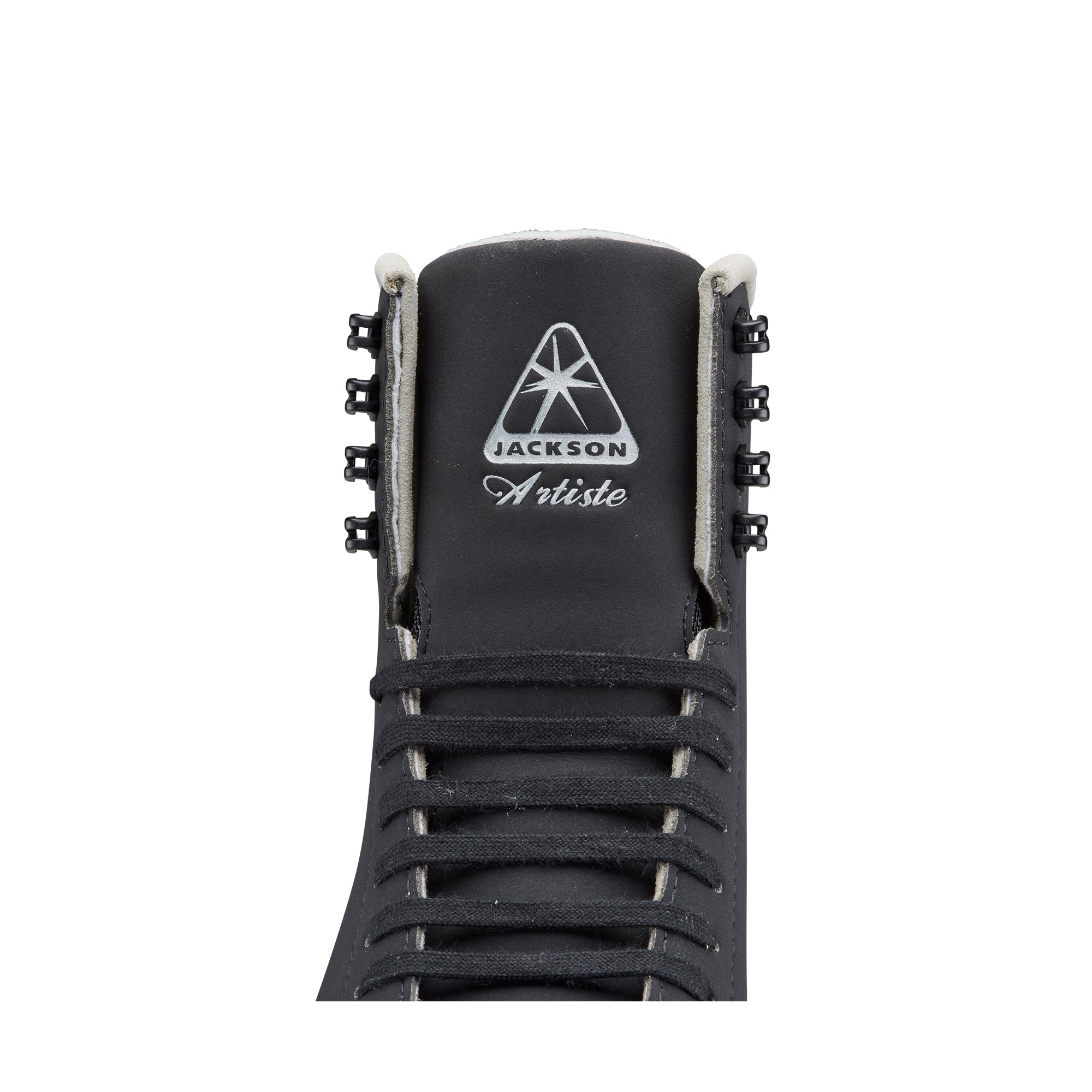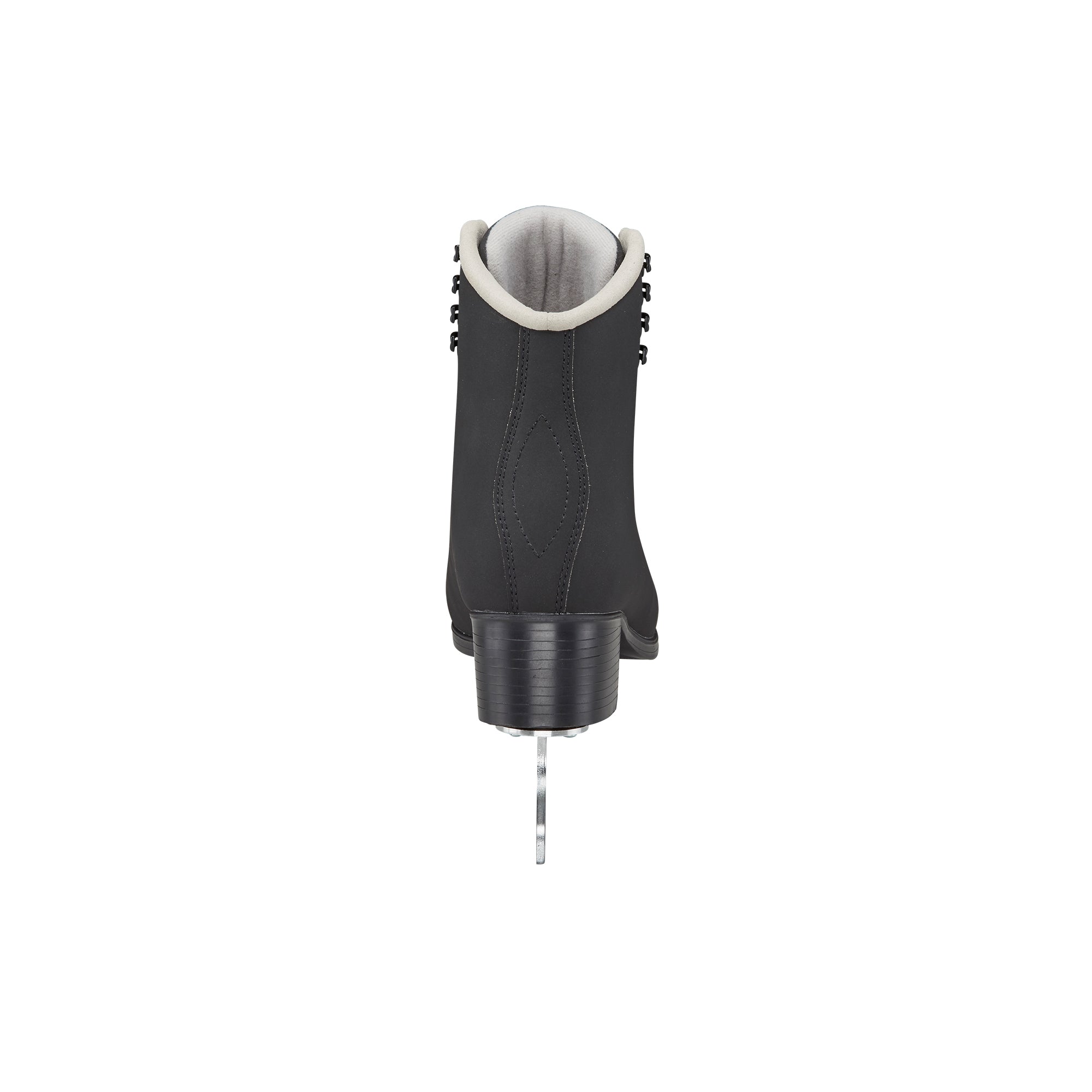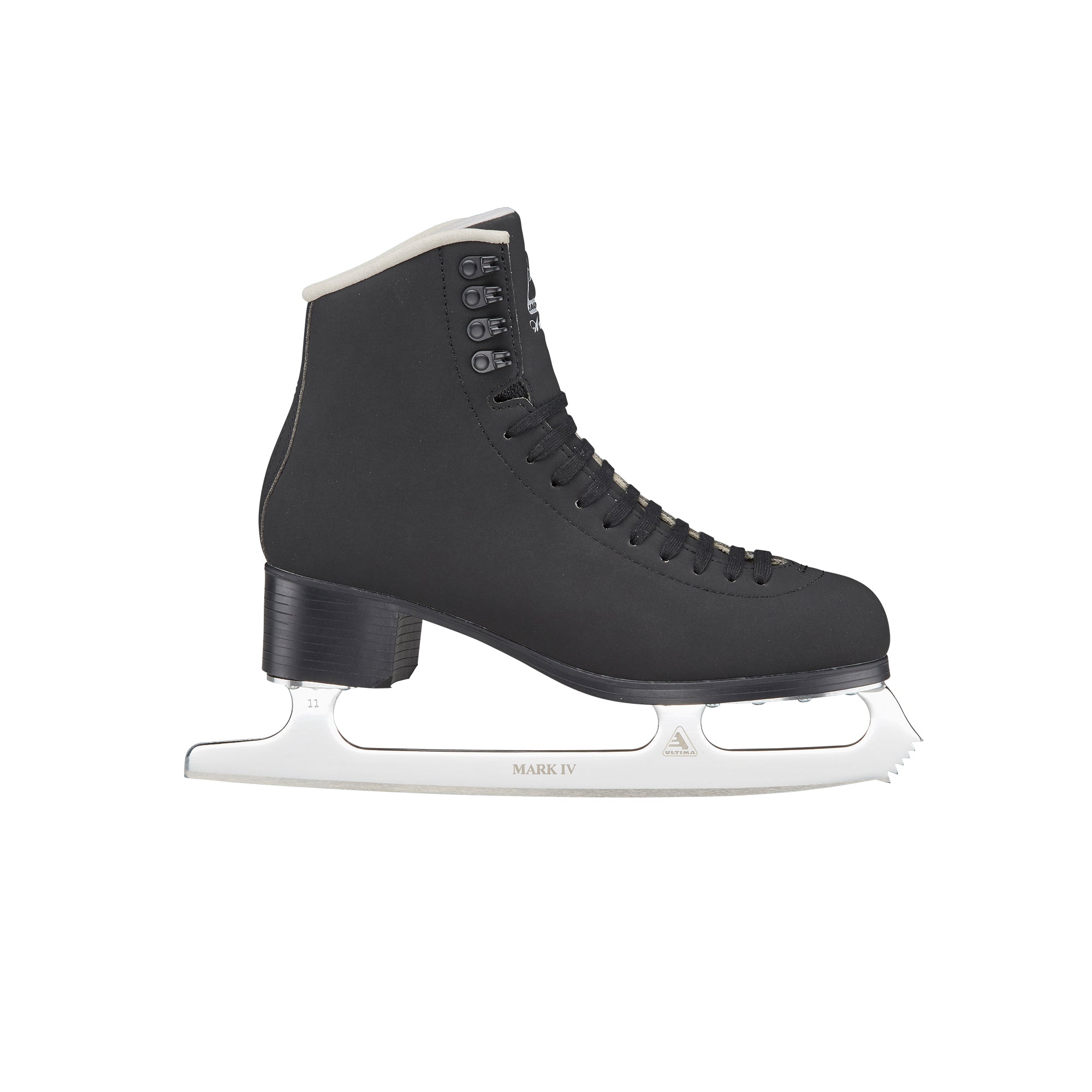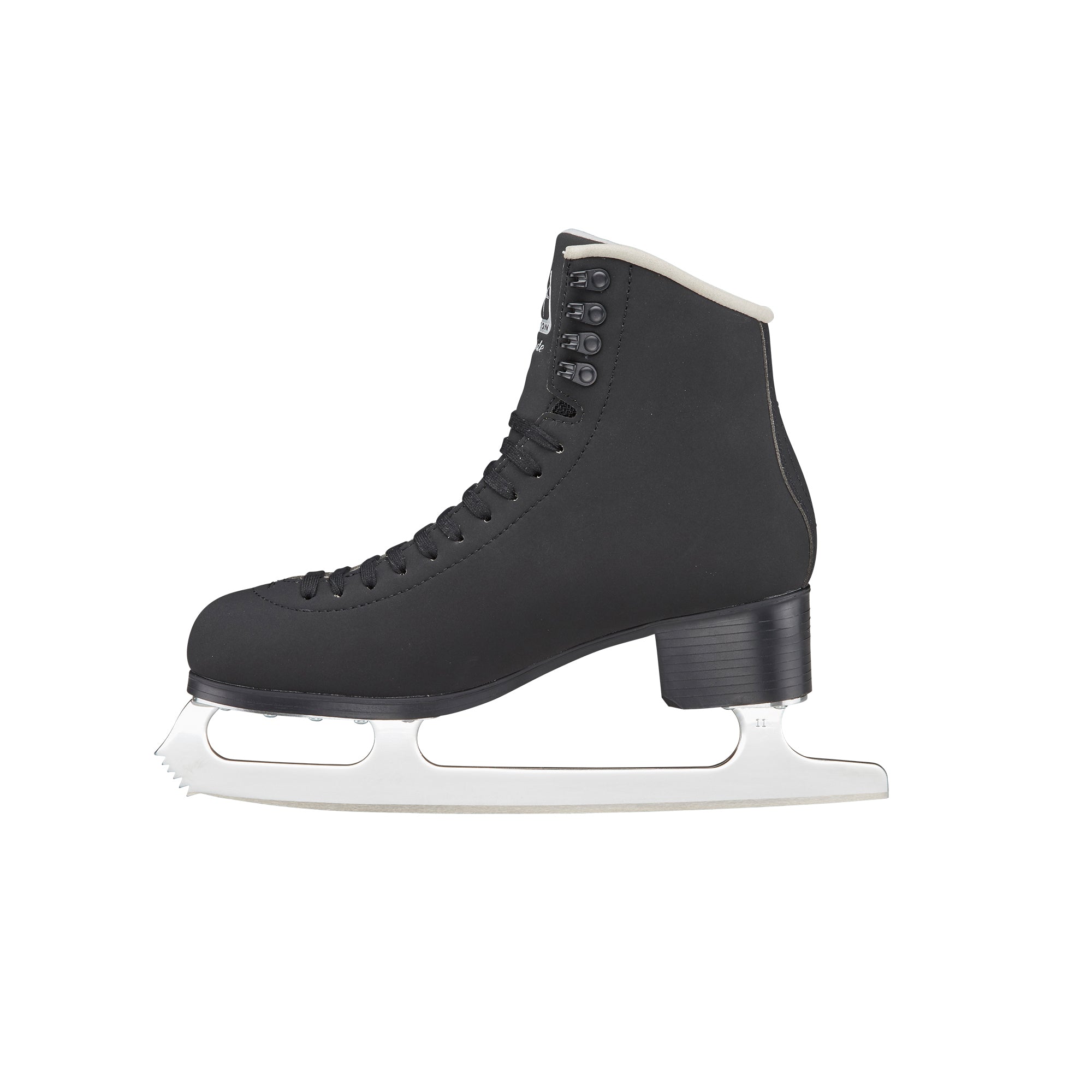 MYSTIQUE 1490
$189.95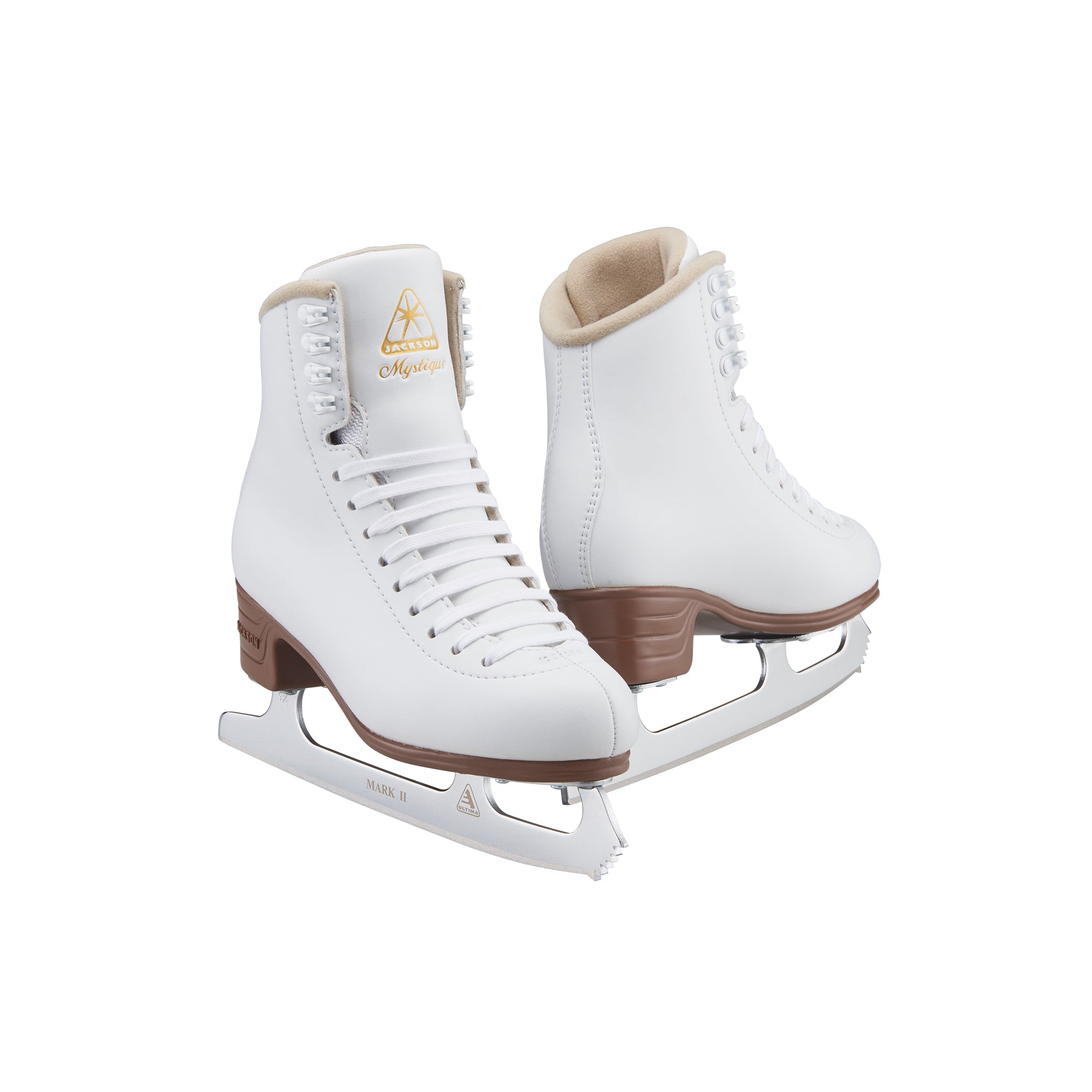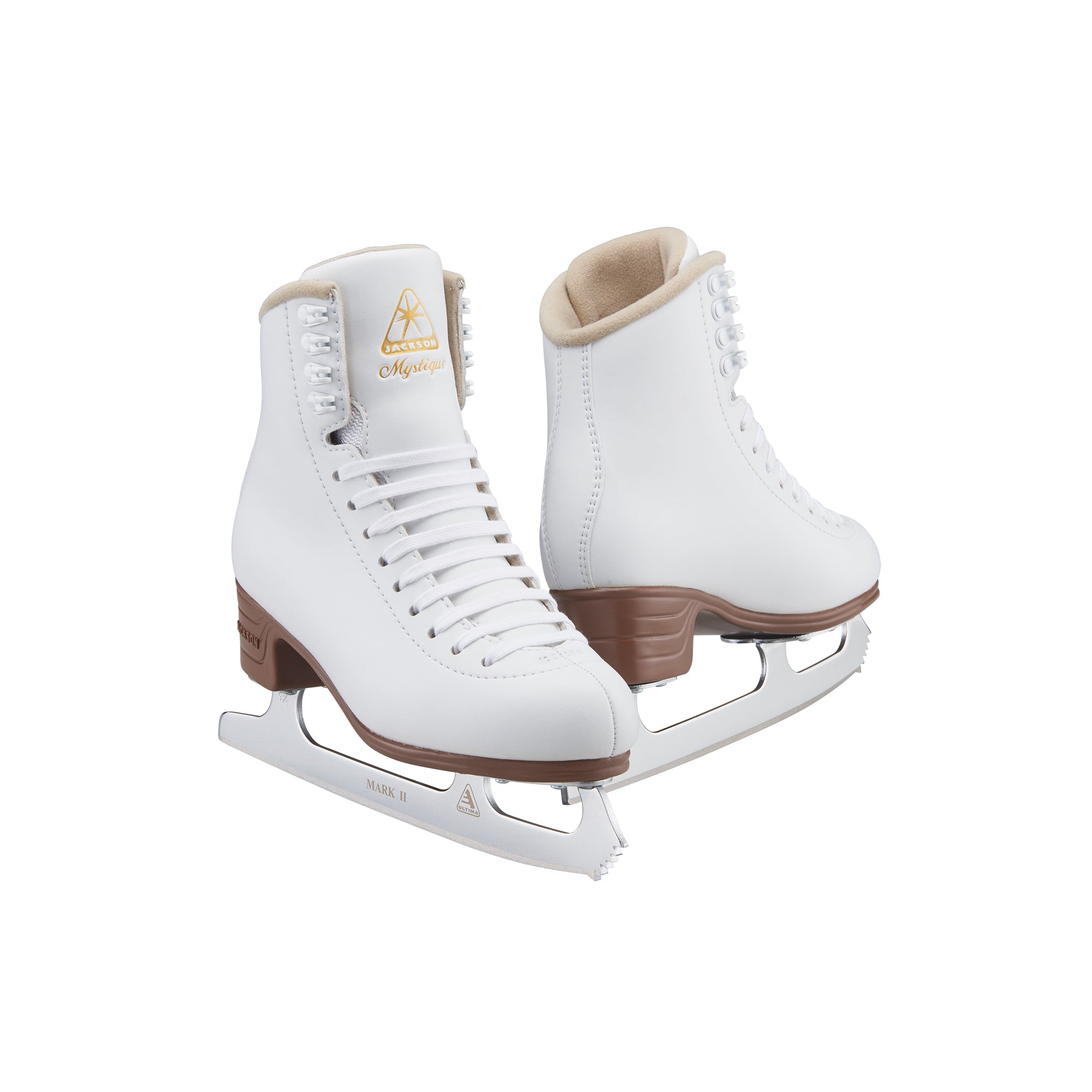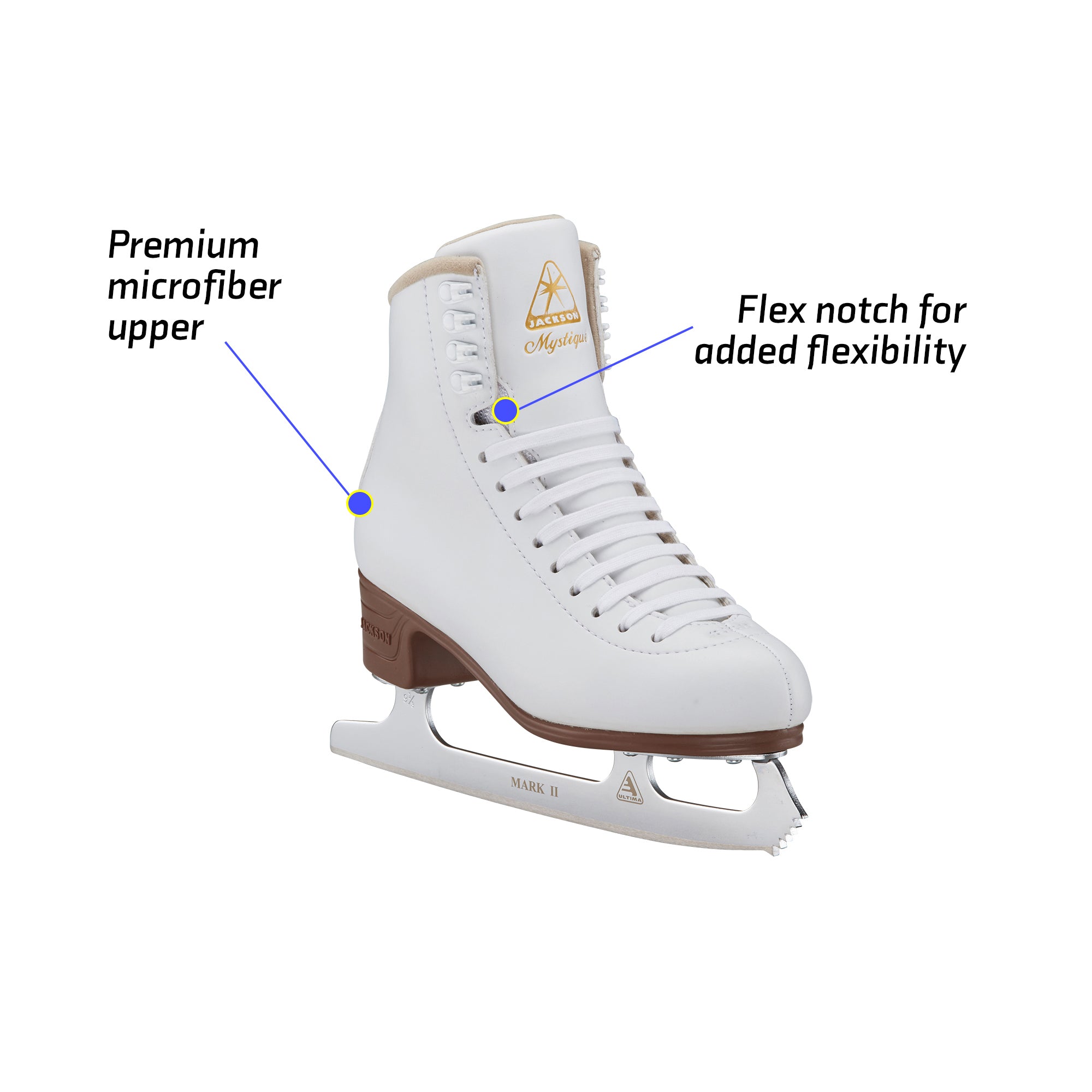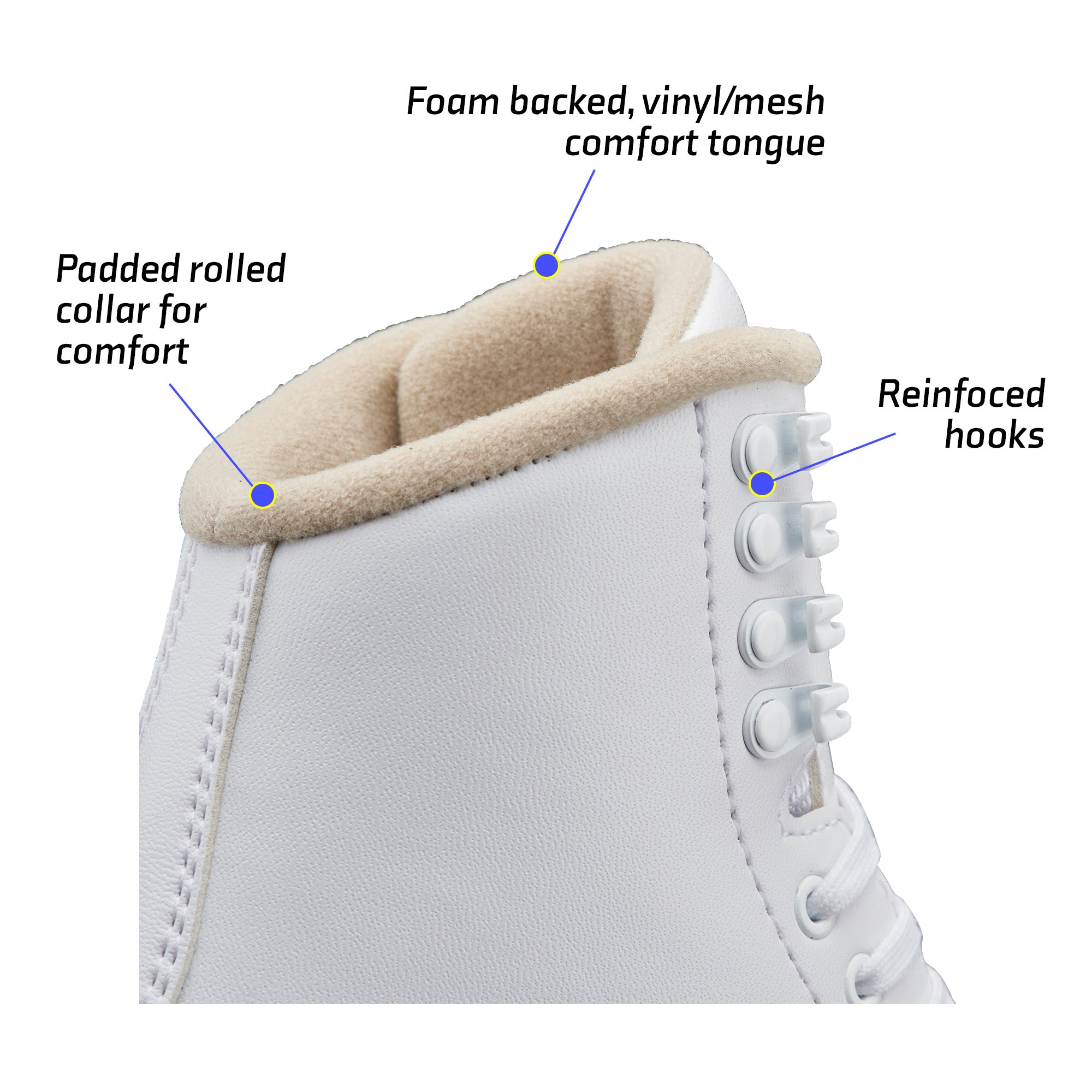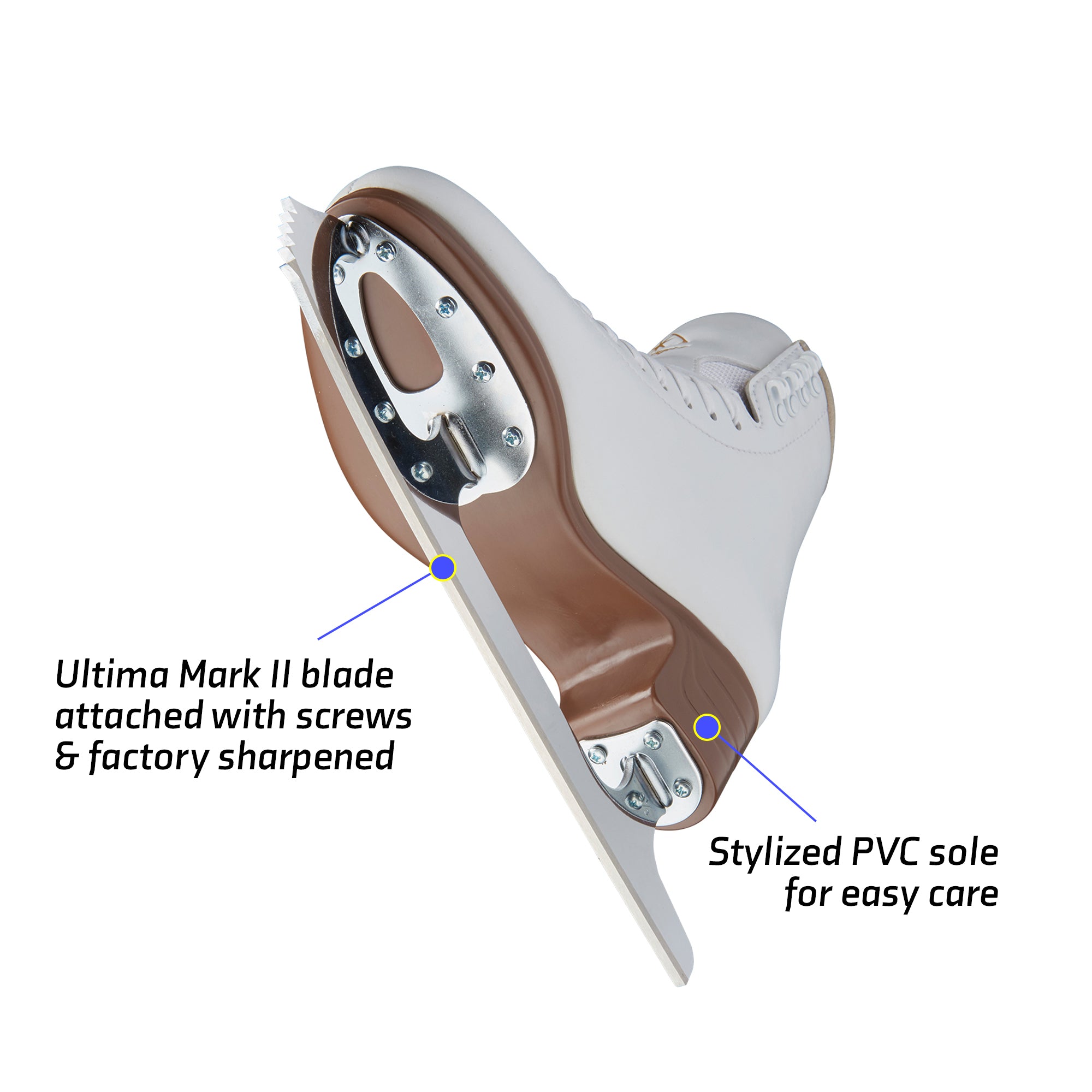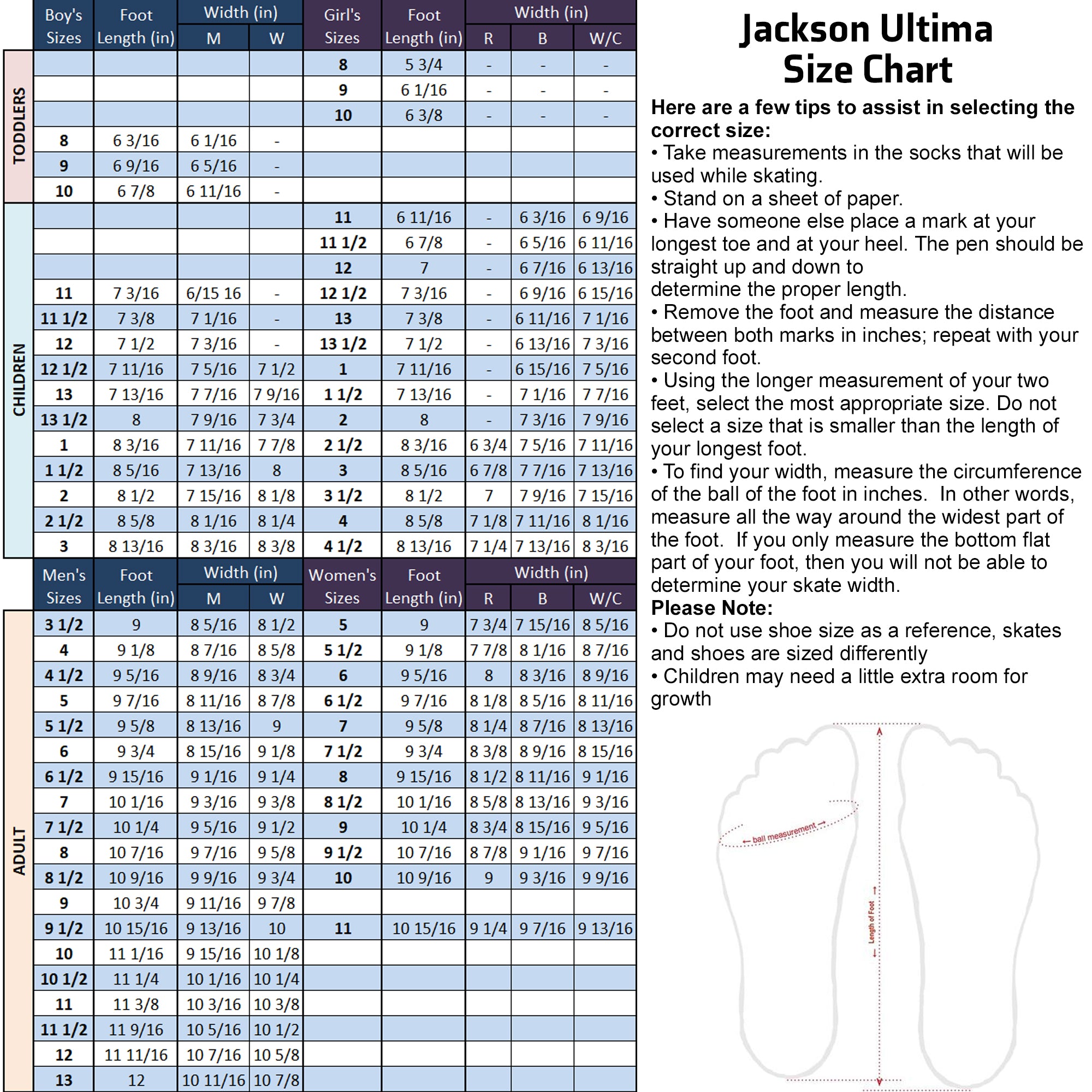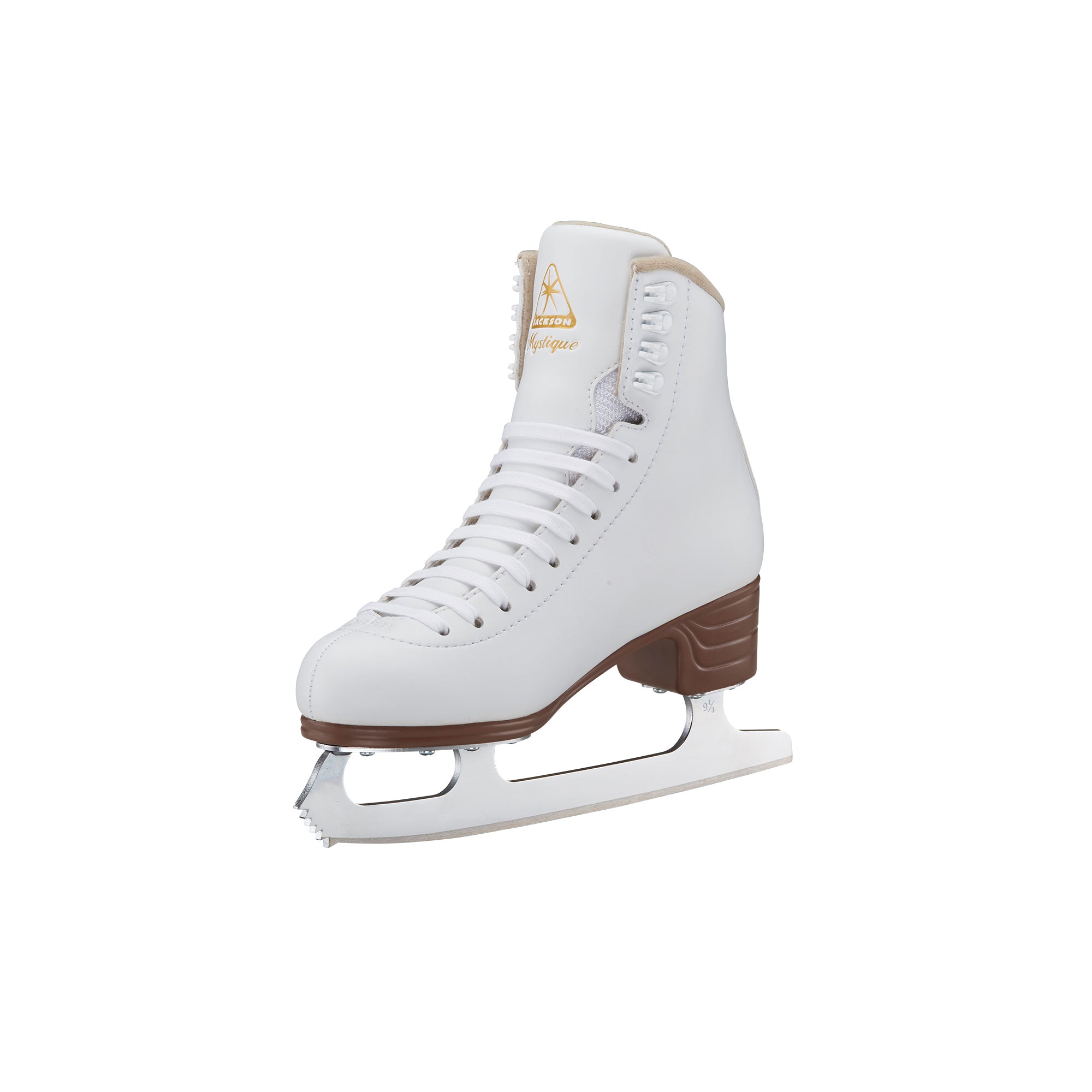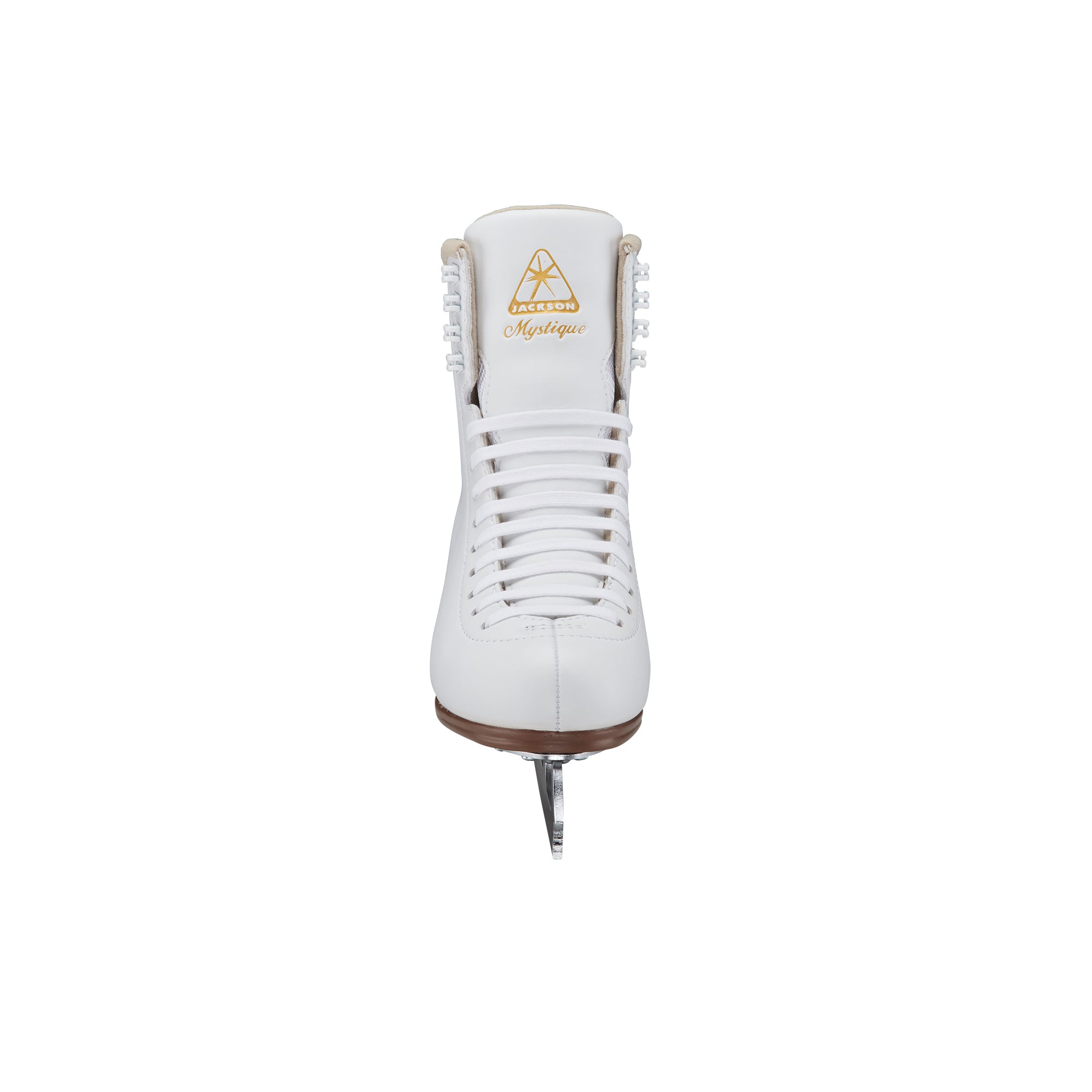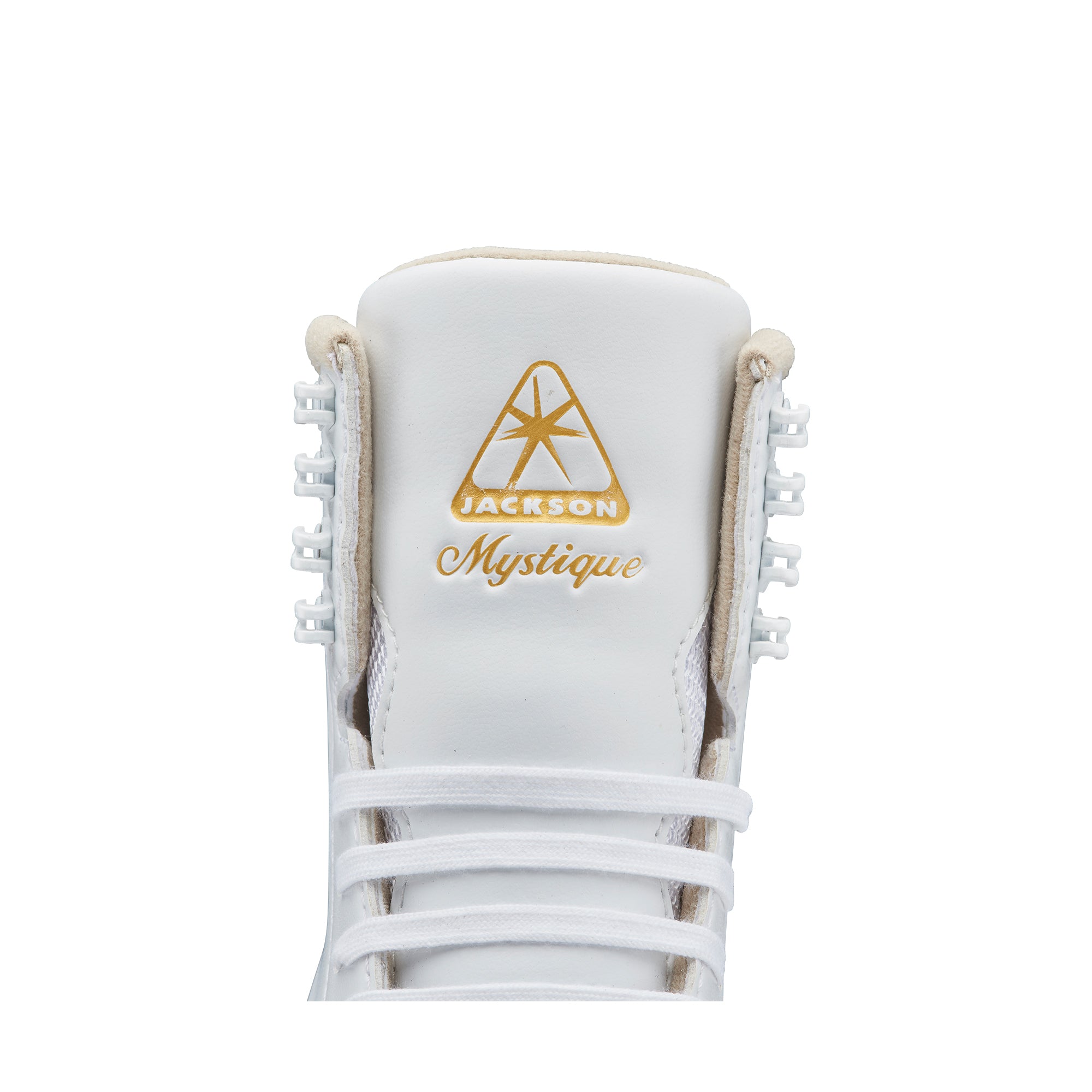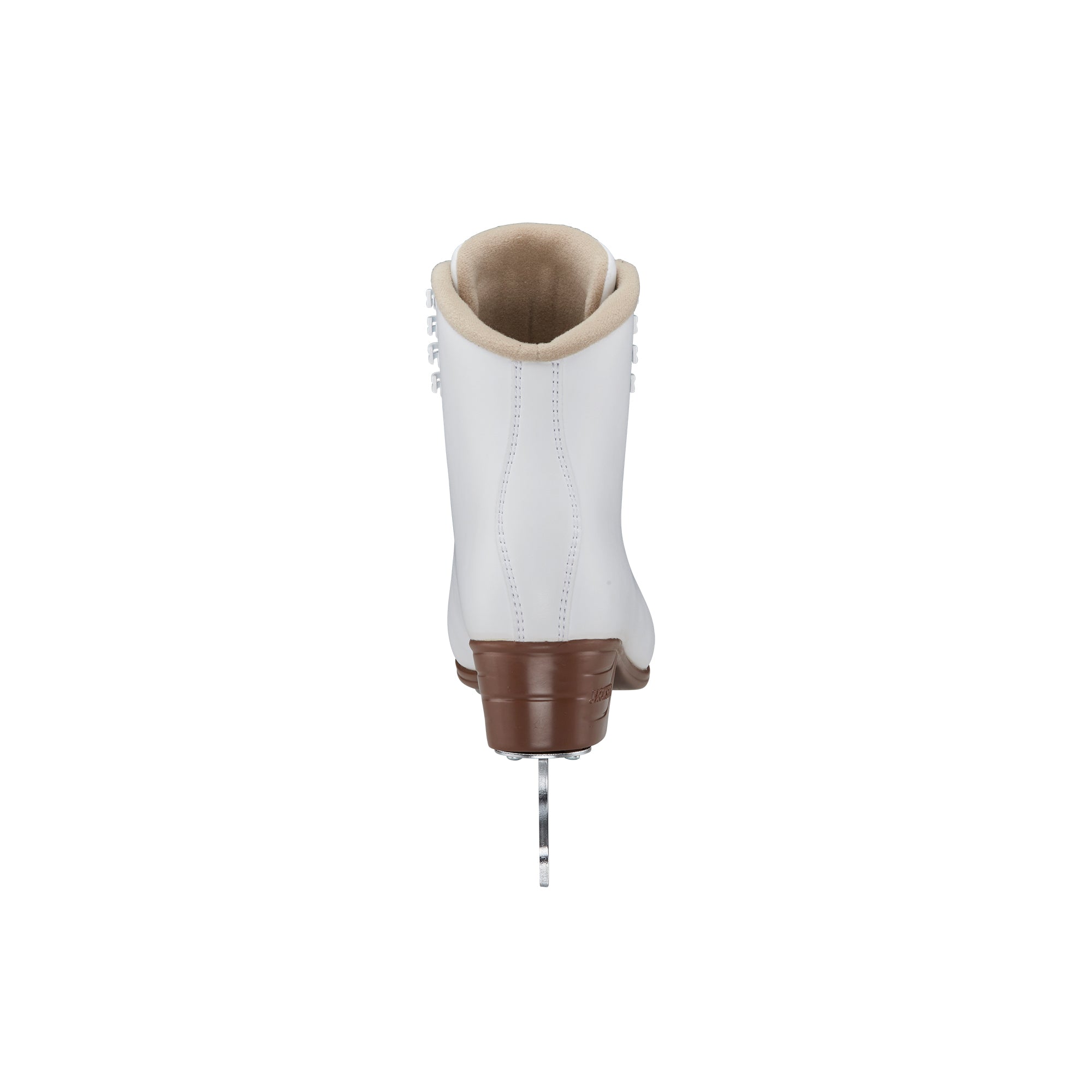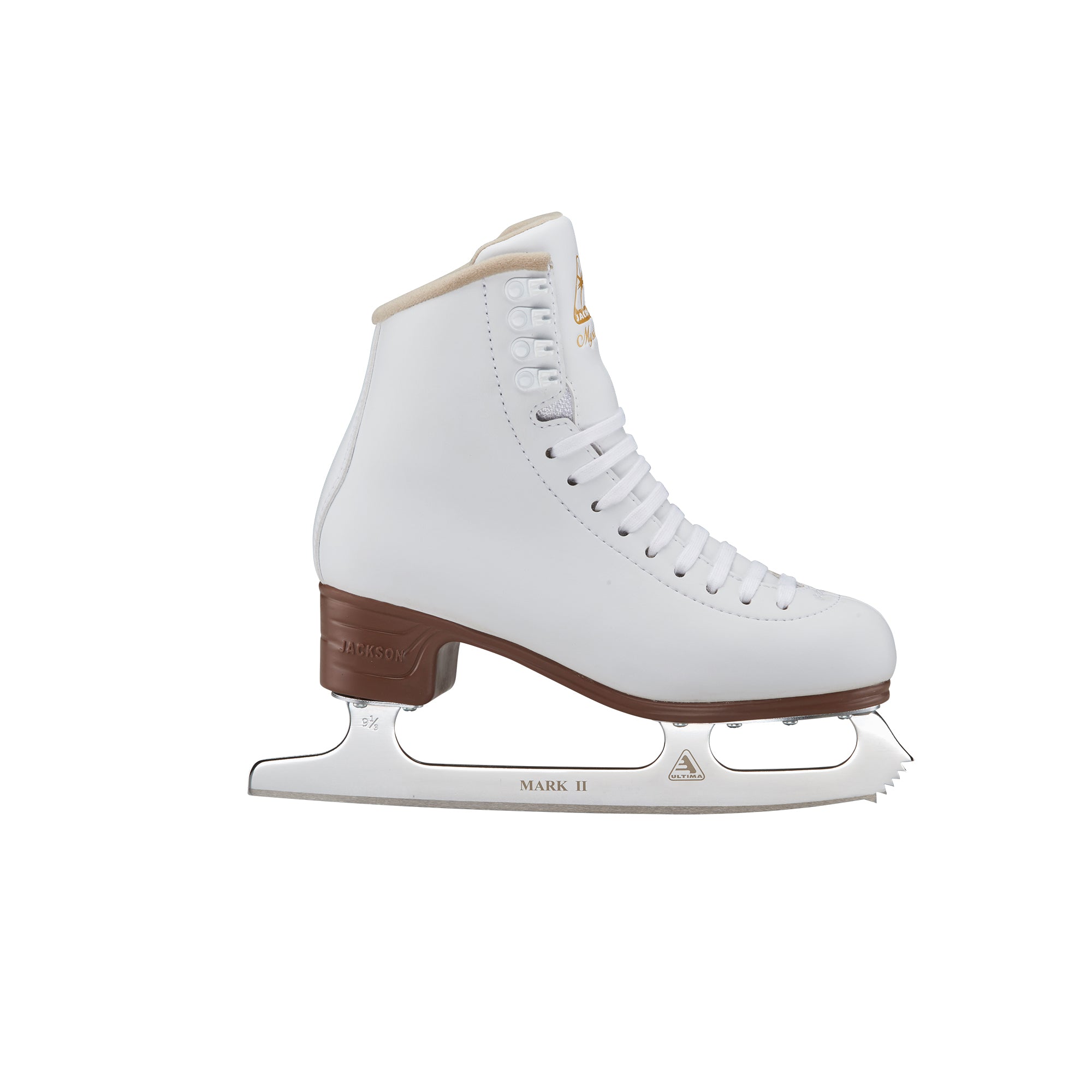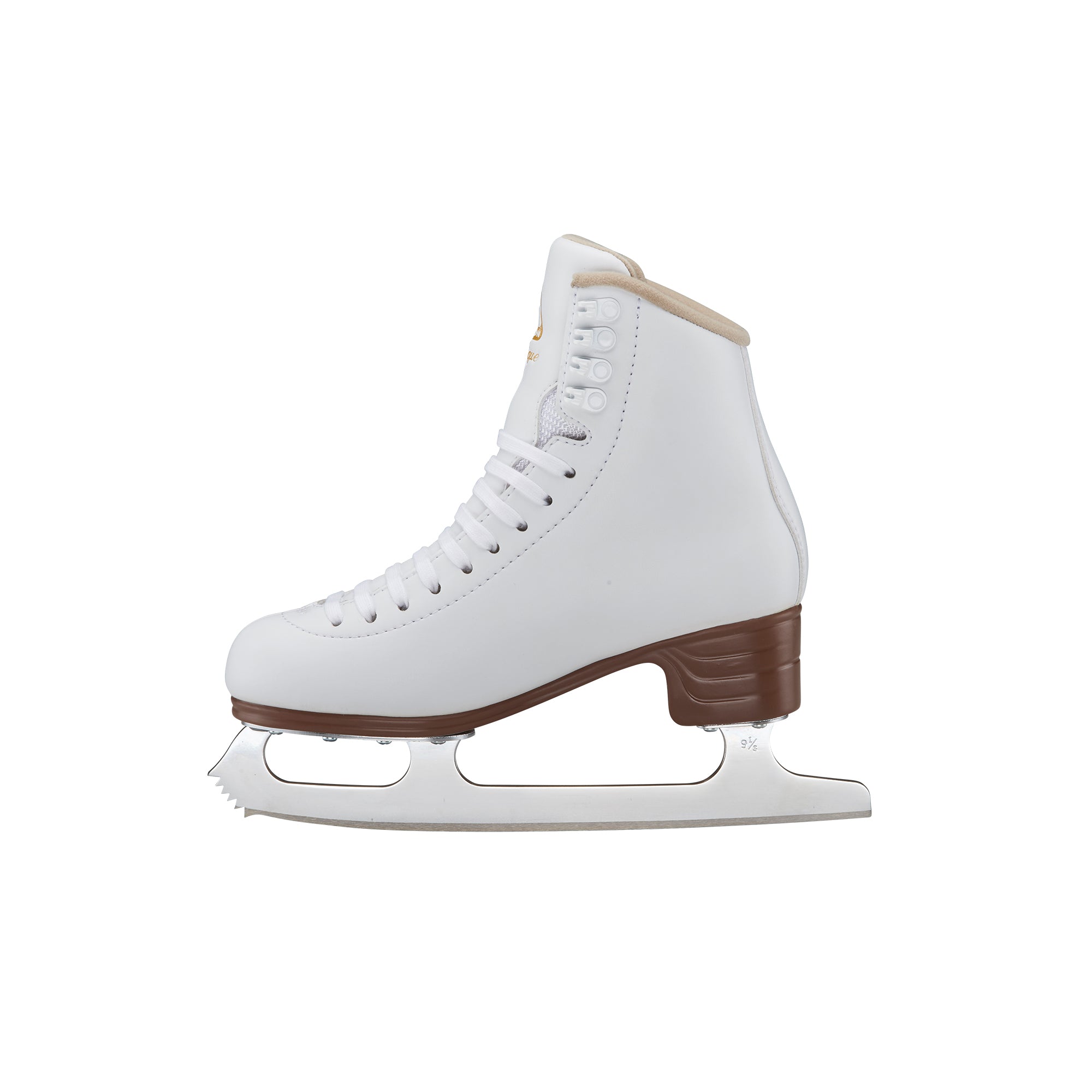 MYSTIQUE 1592
$219.95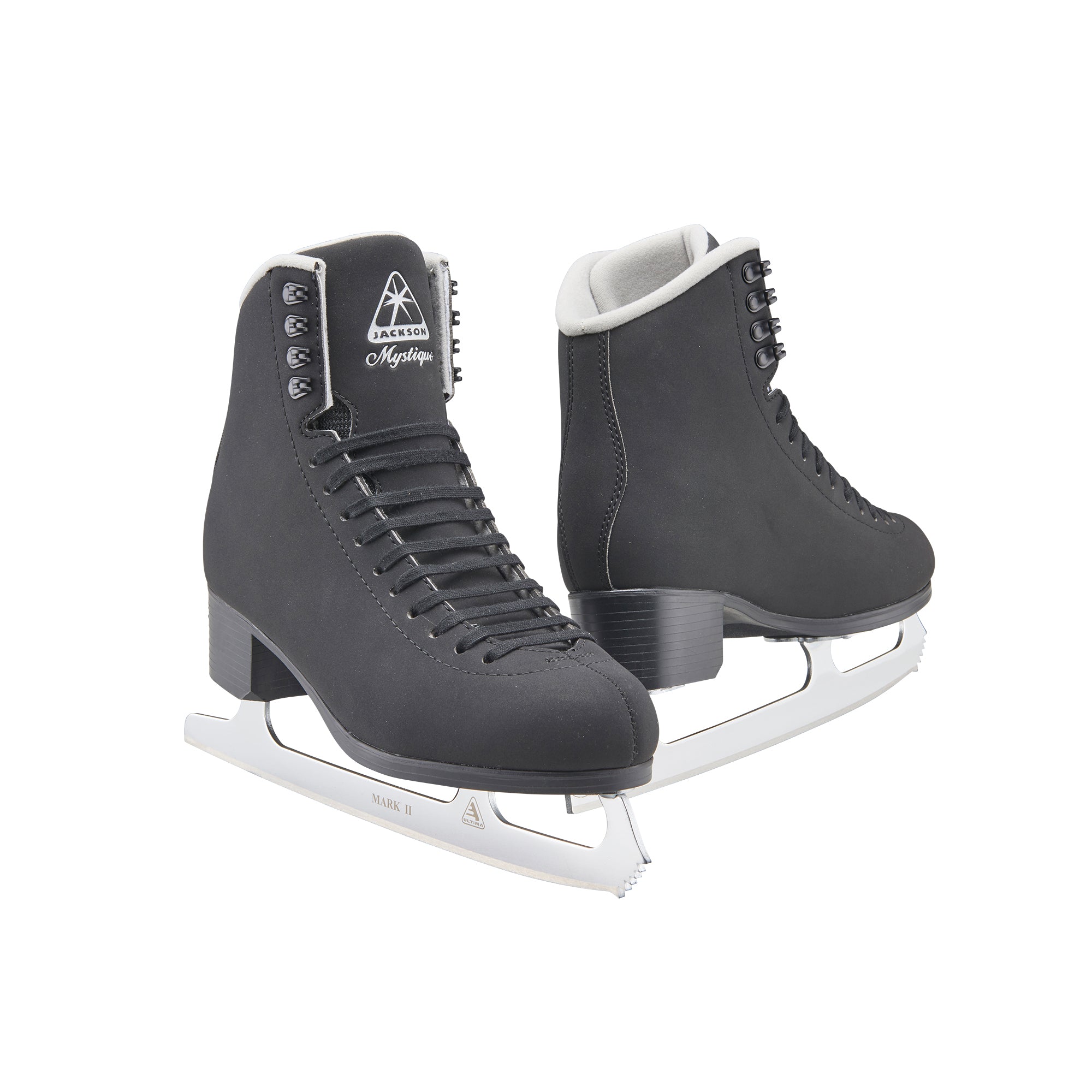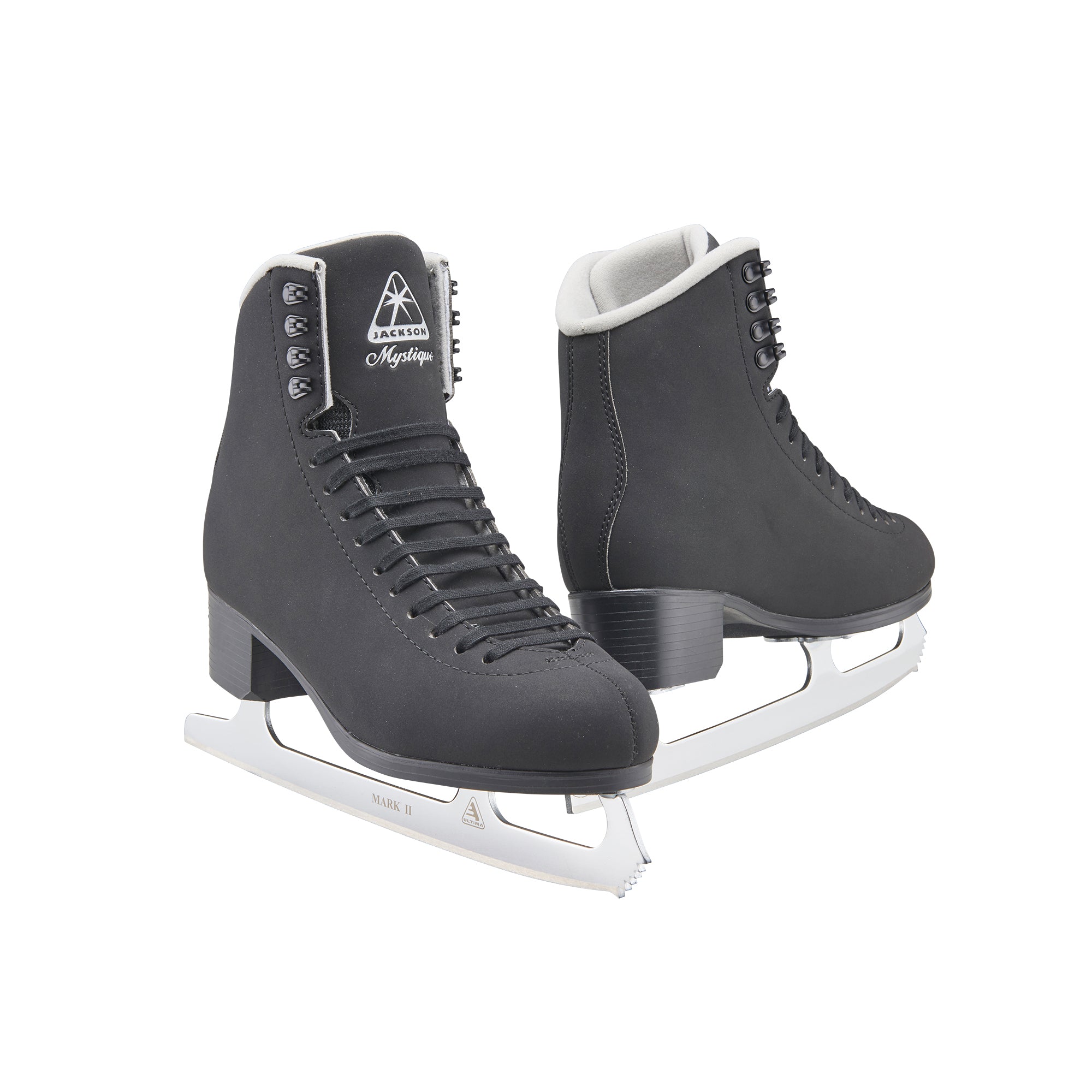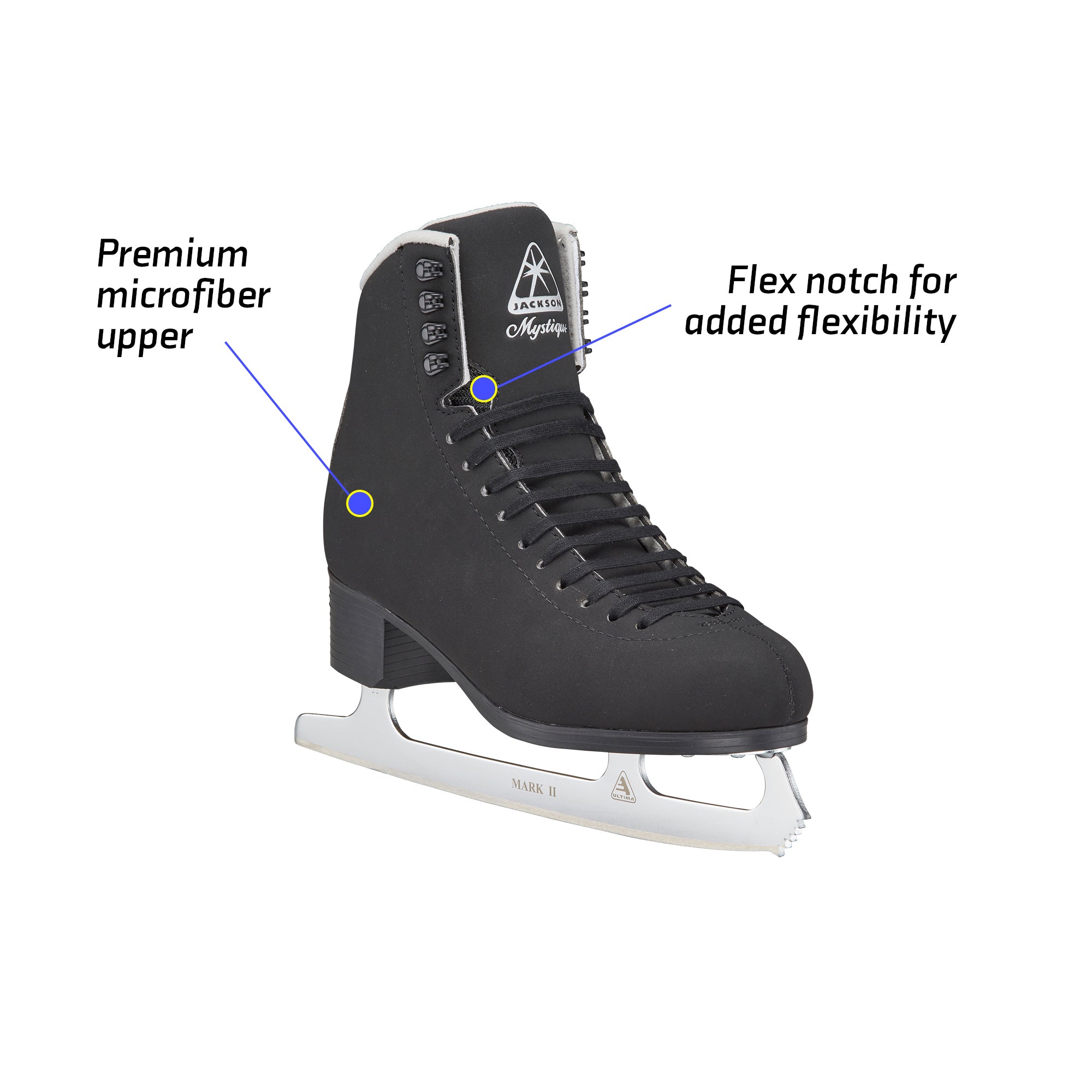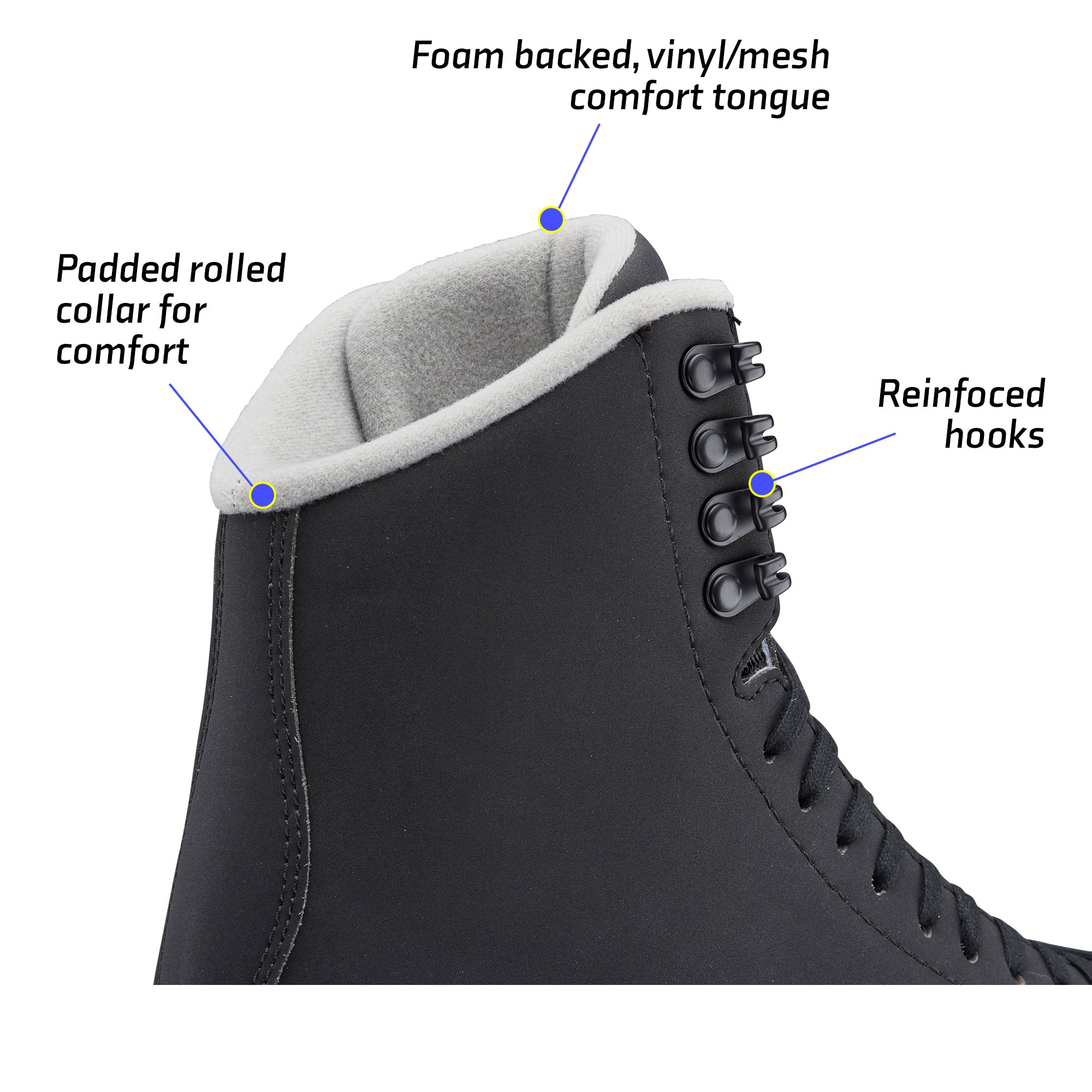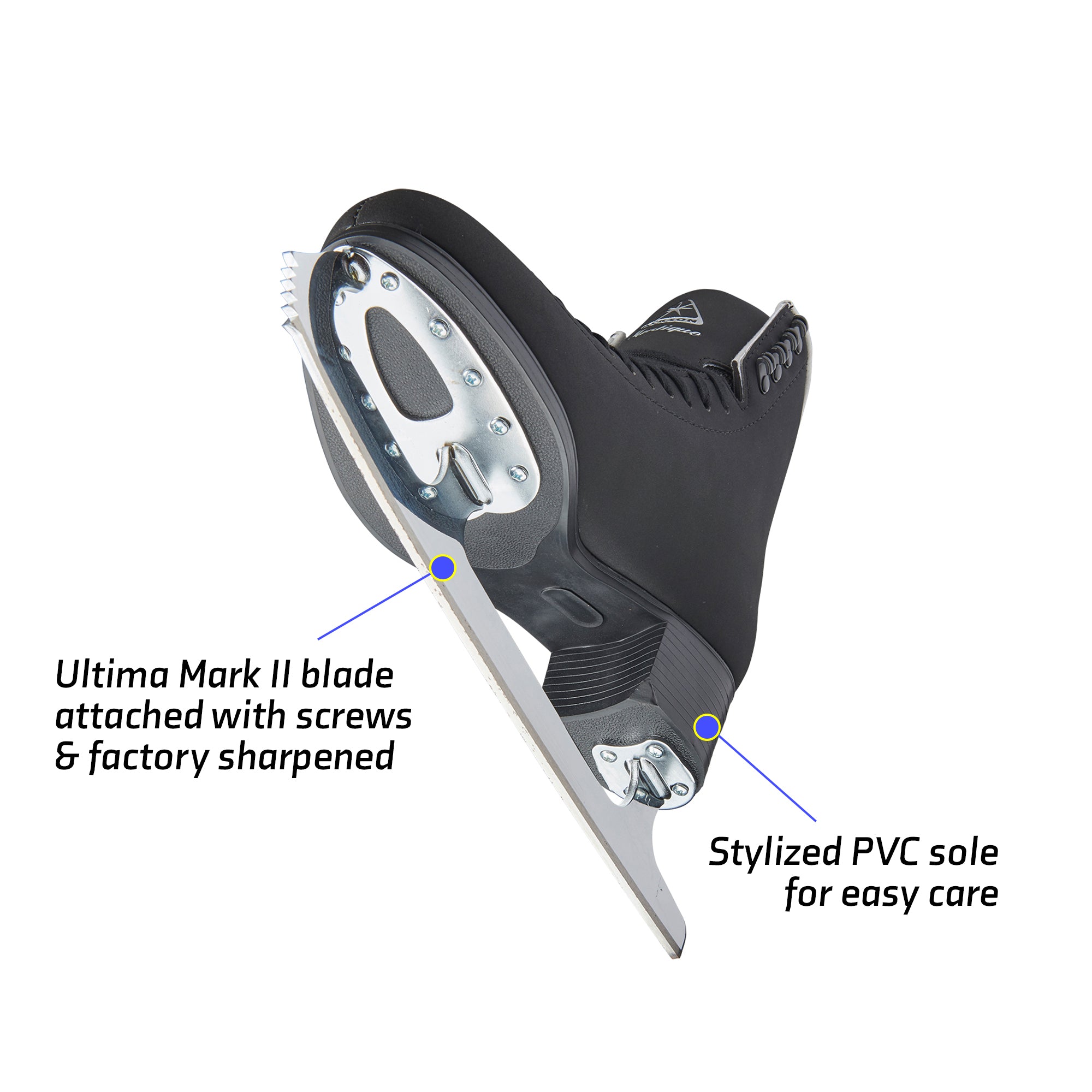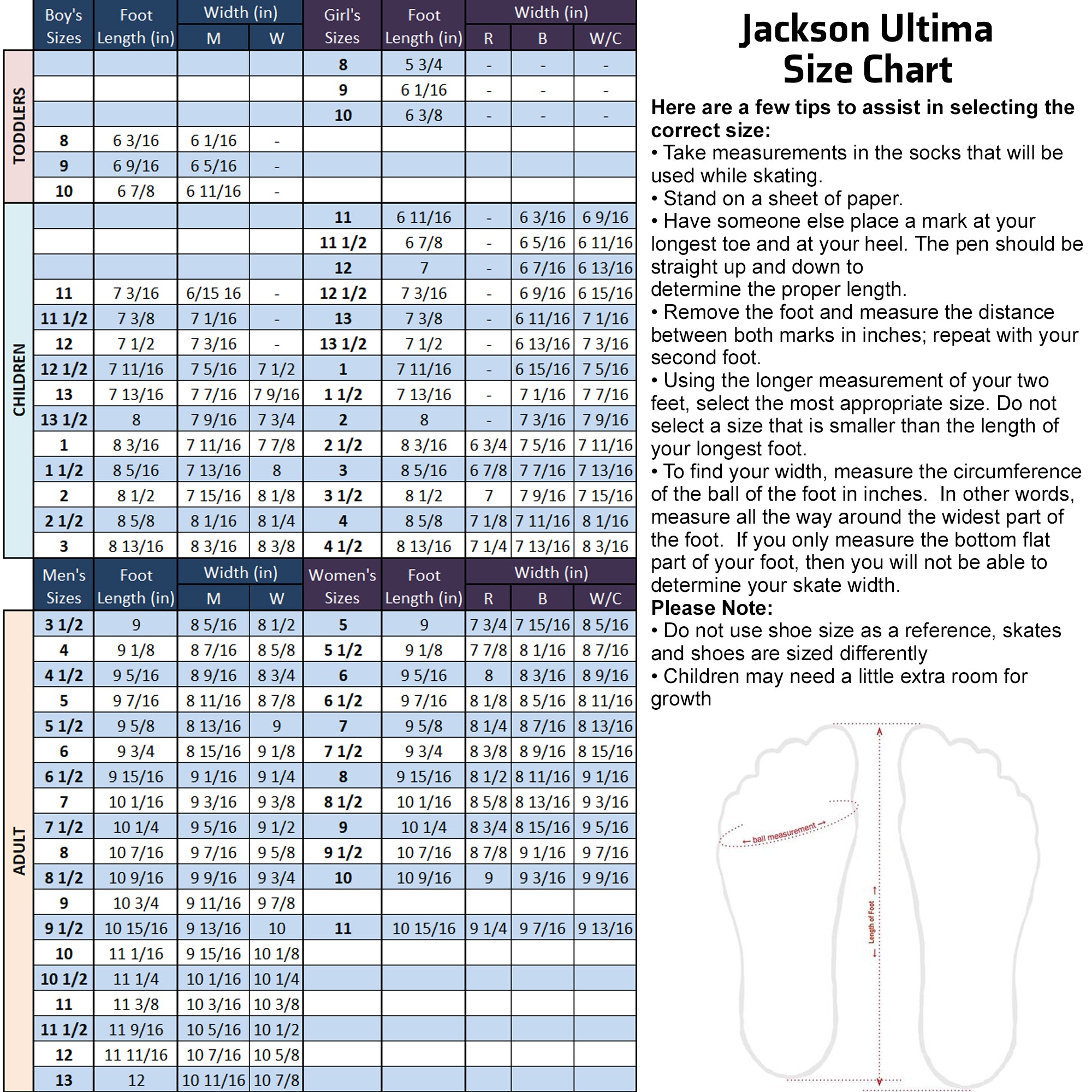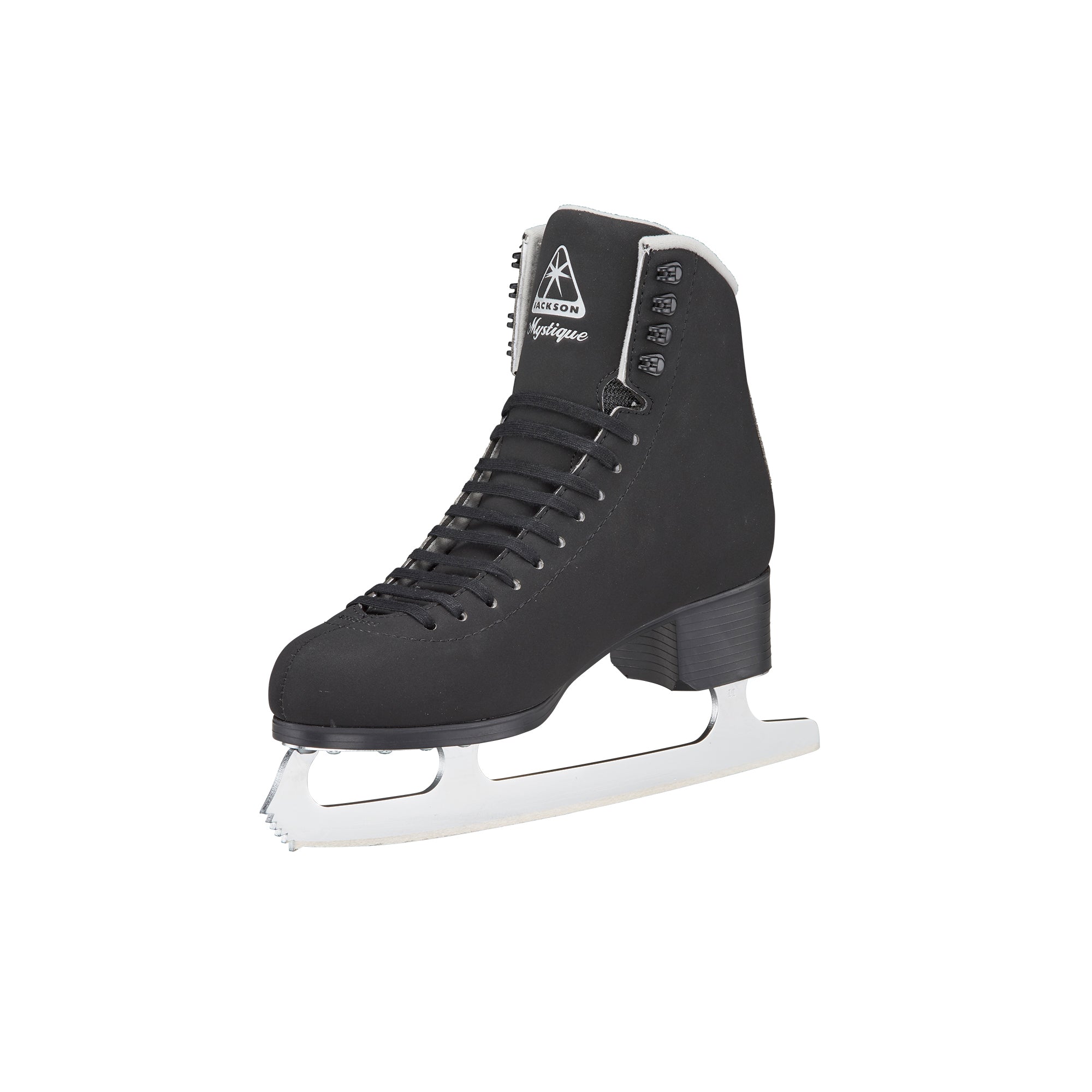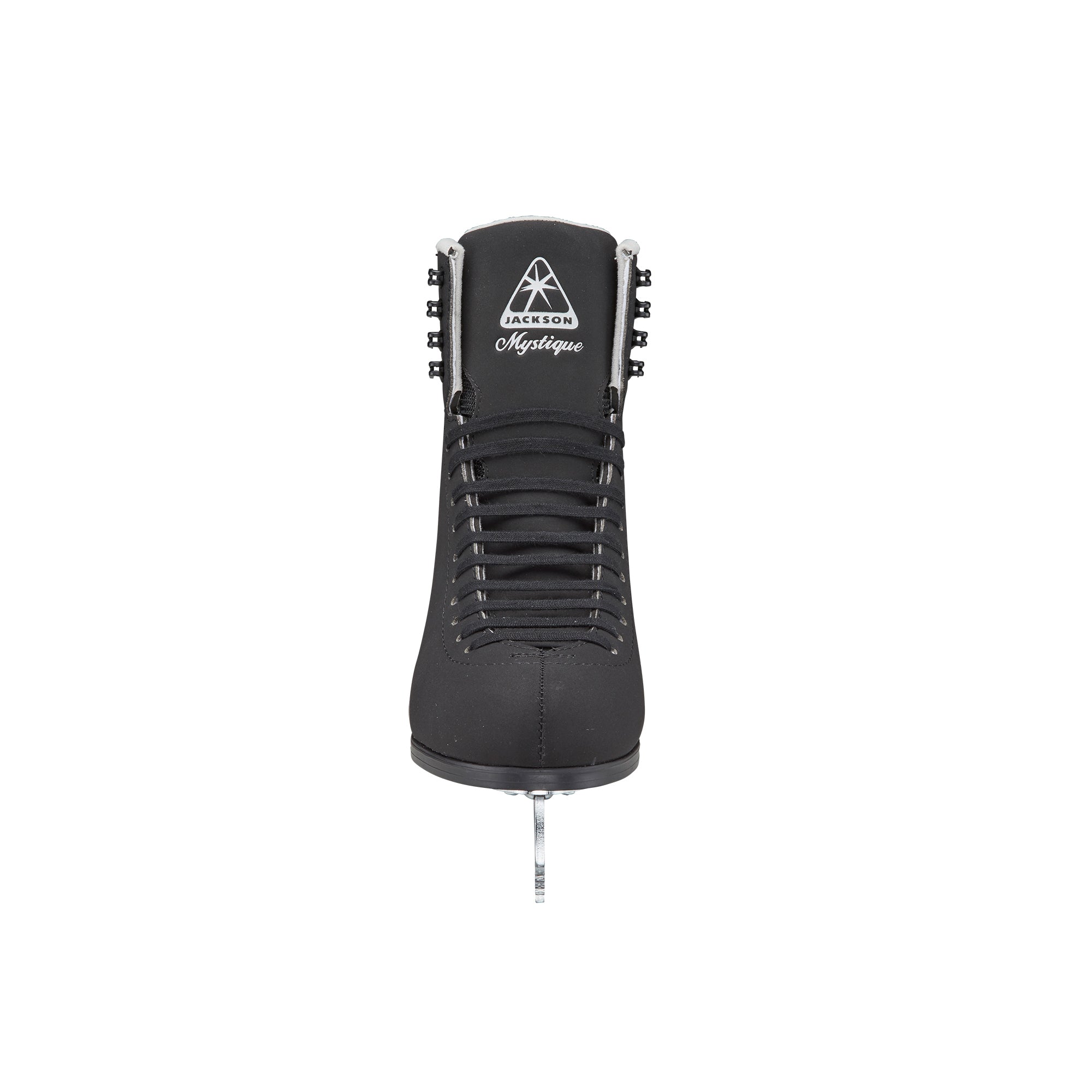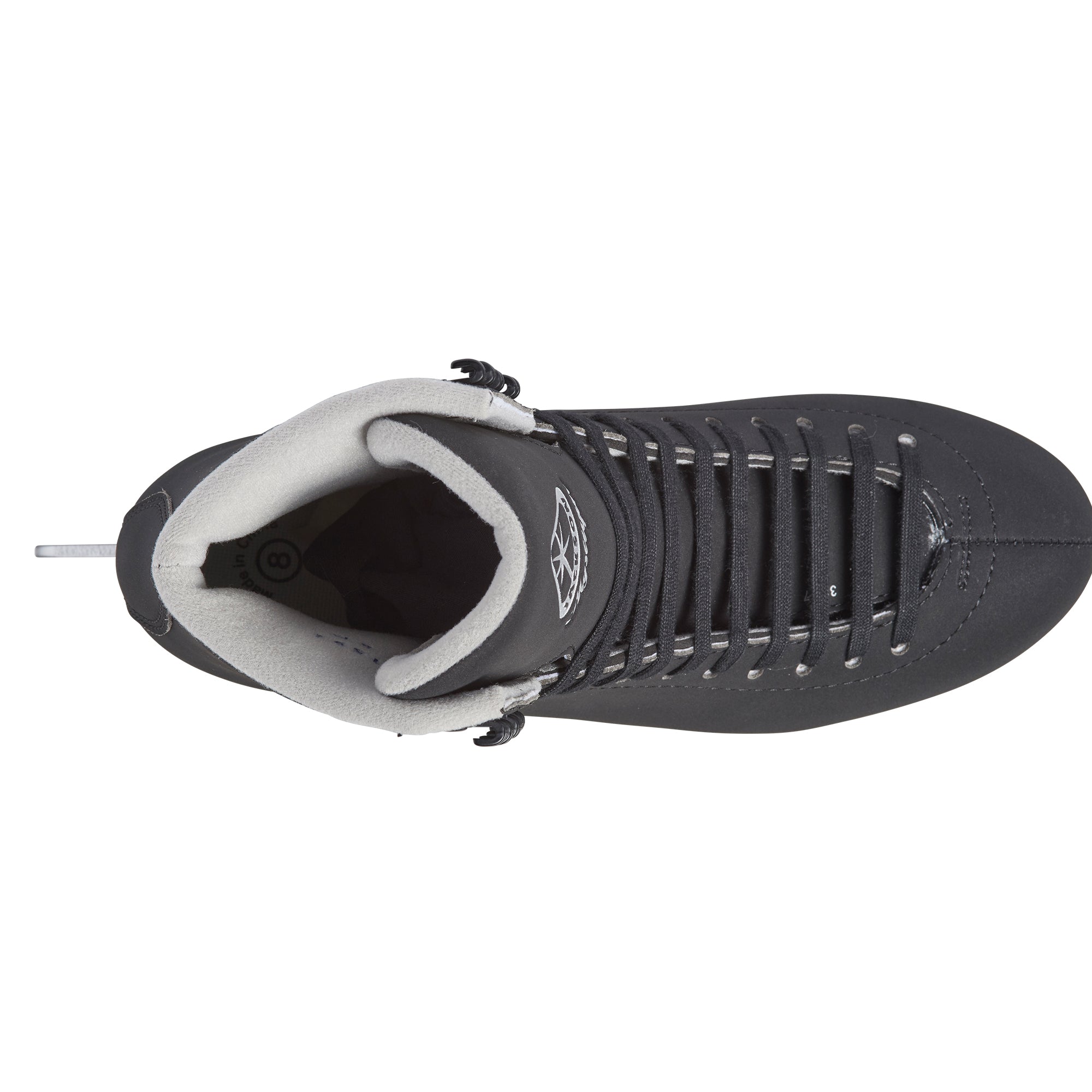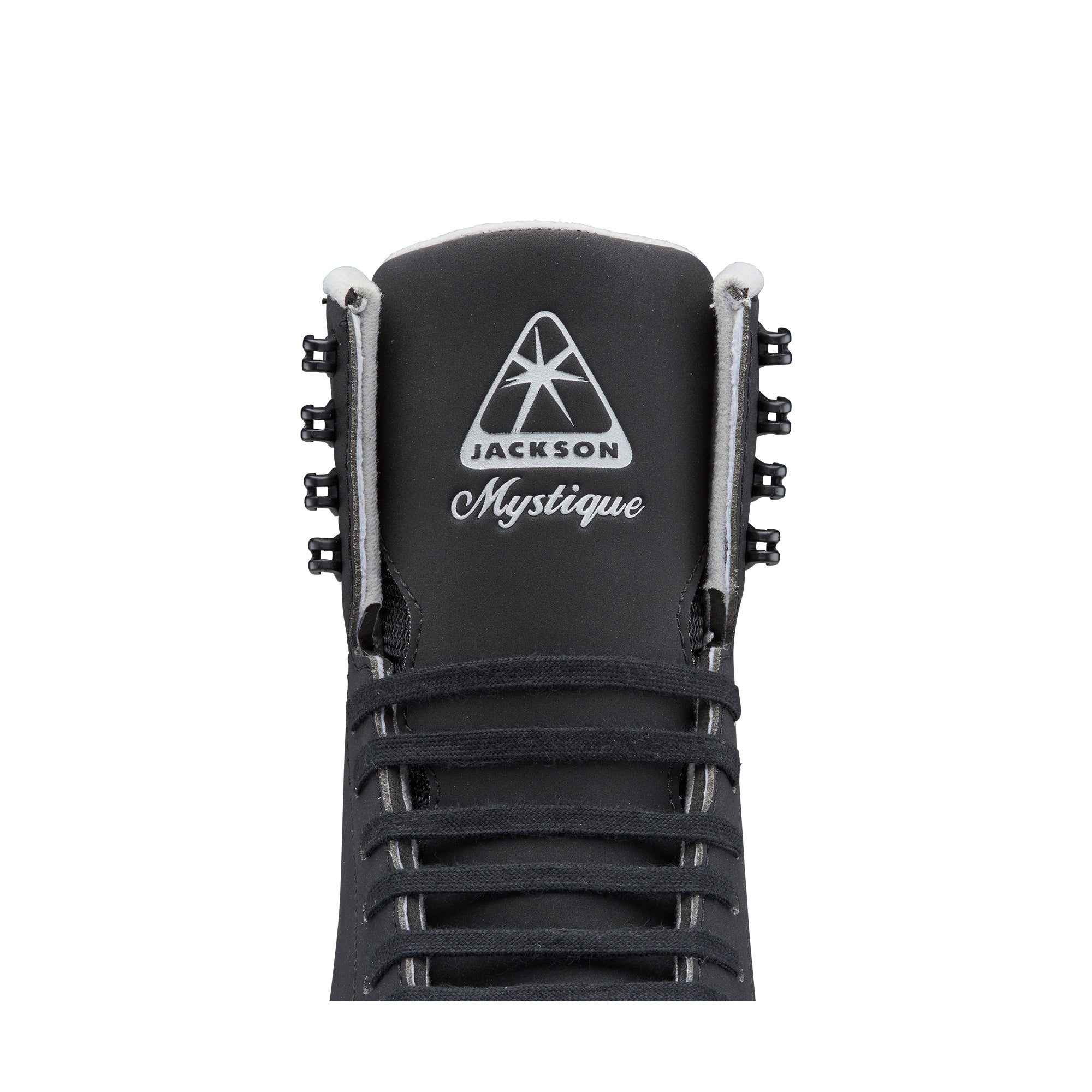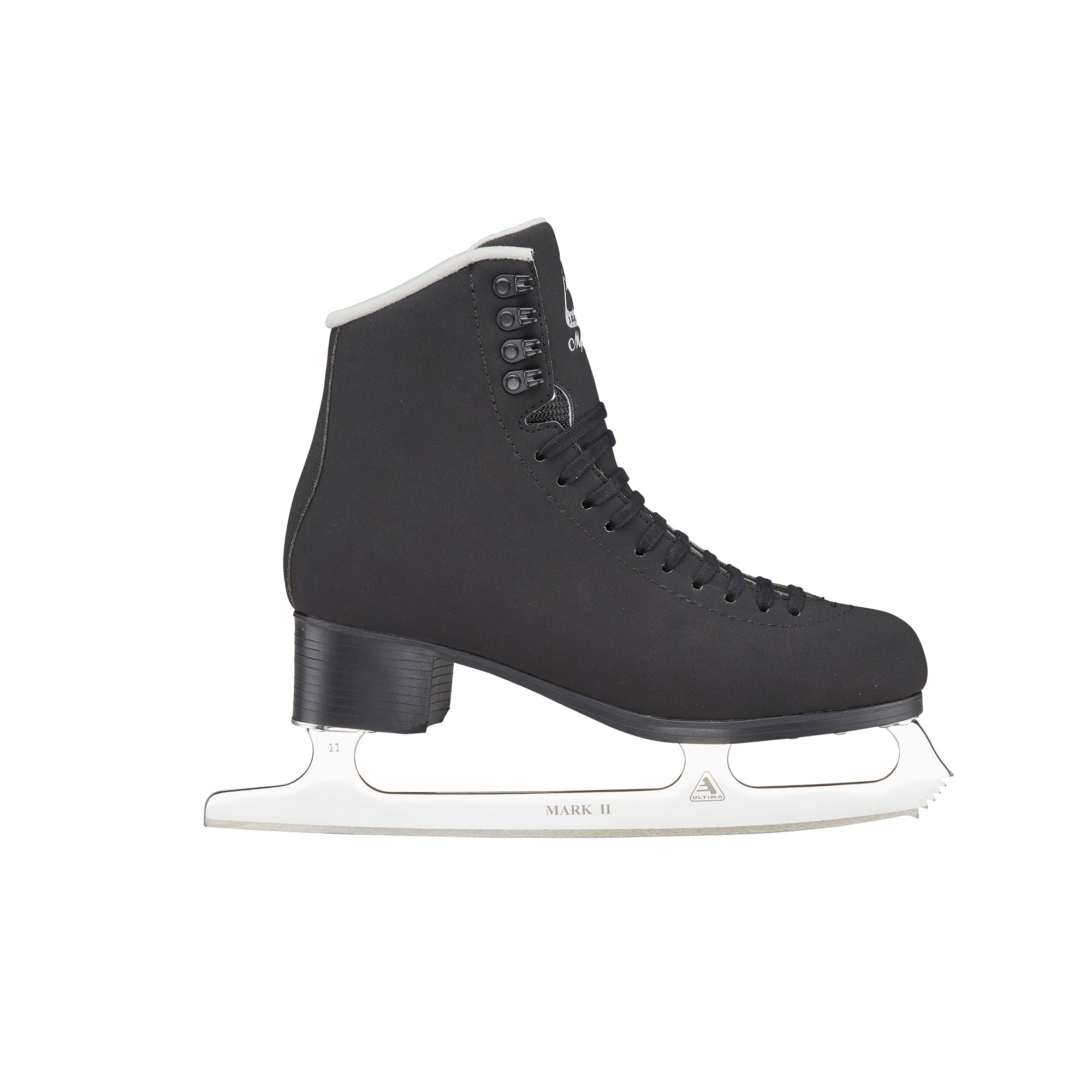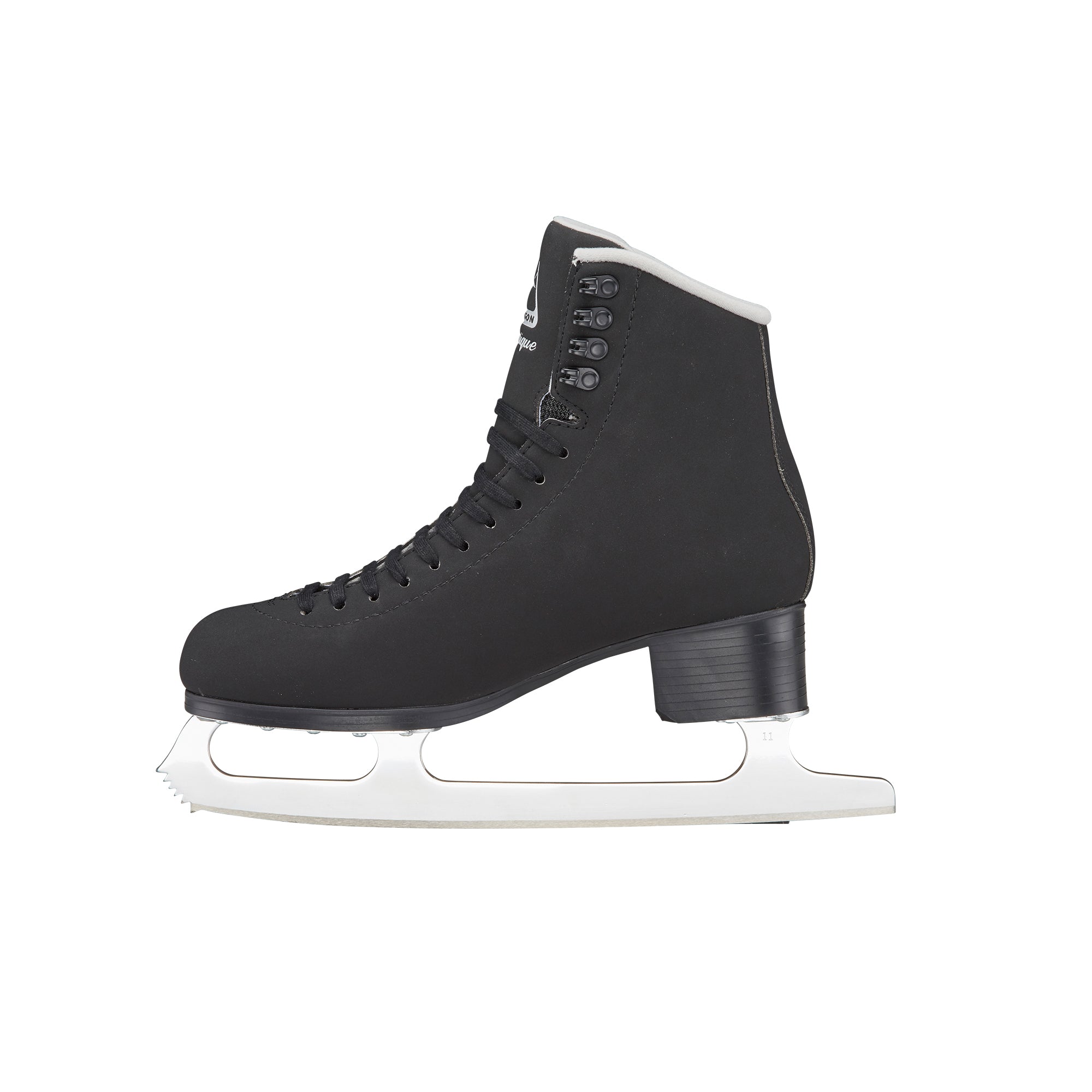 EXCEL 1290
$169.95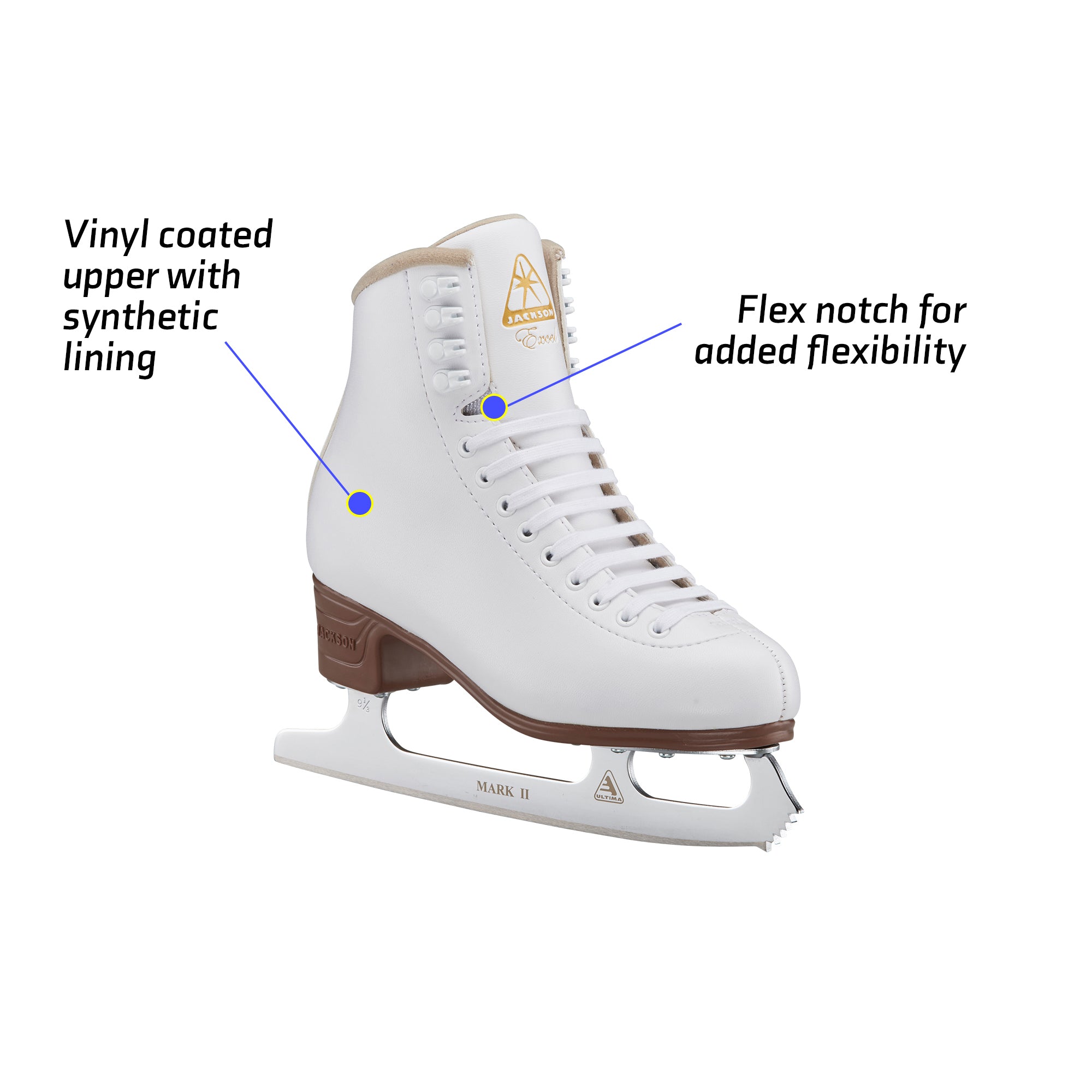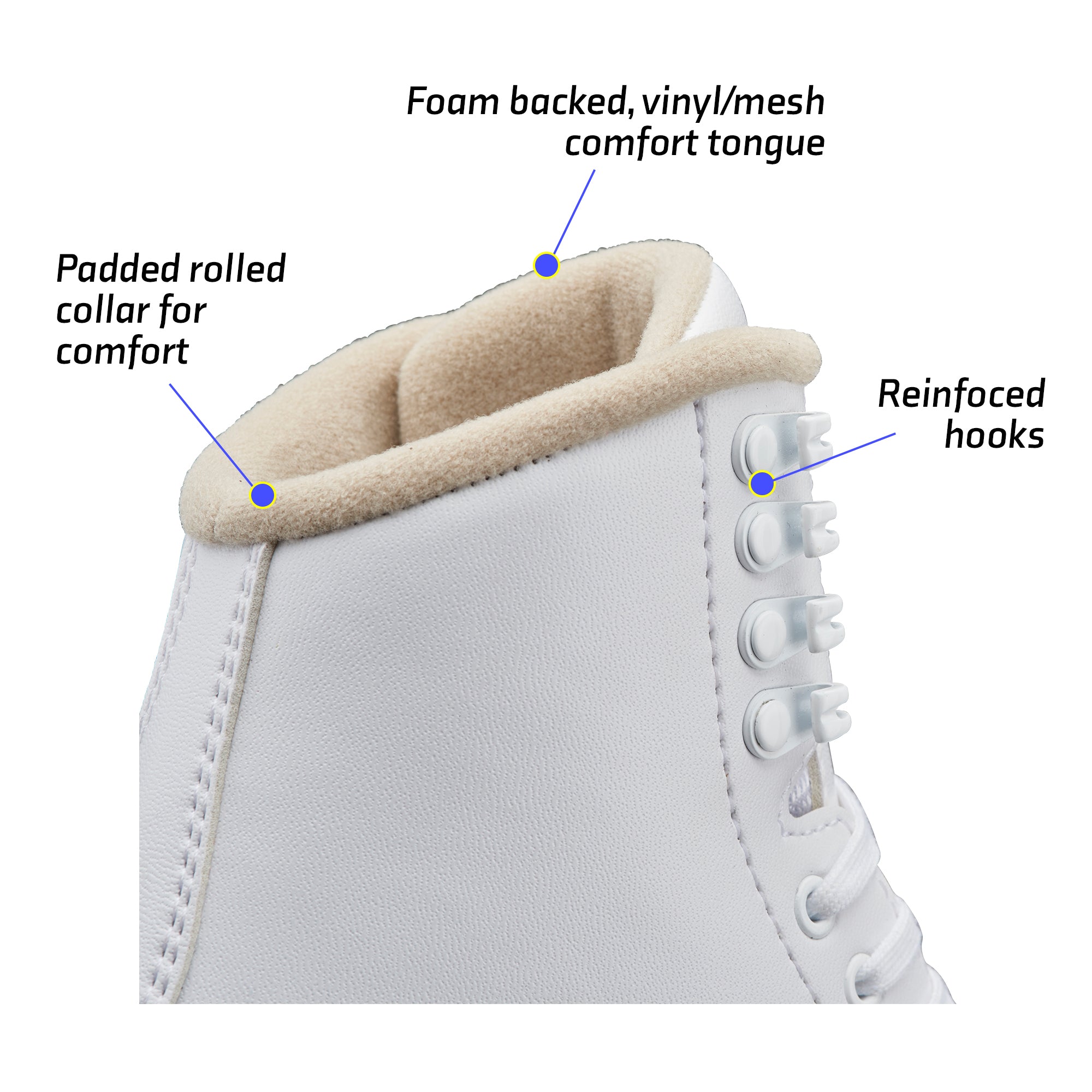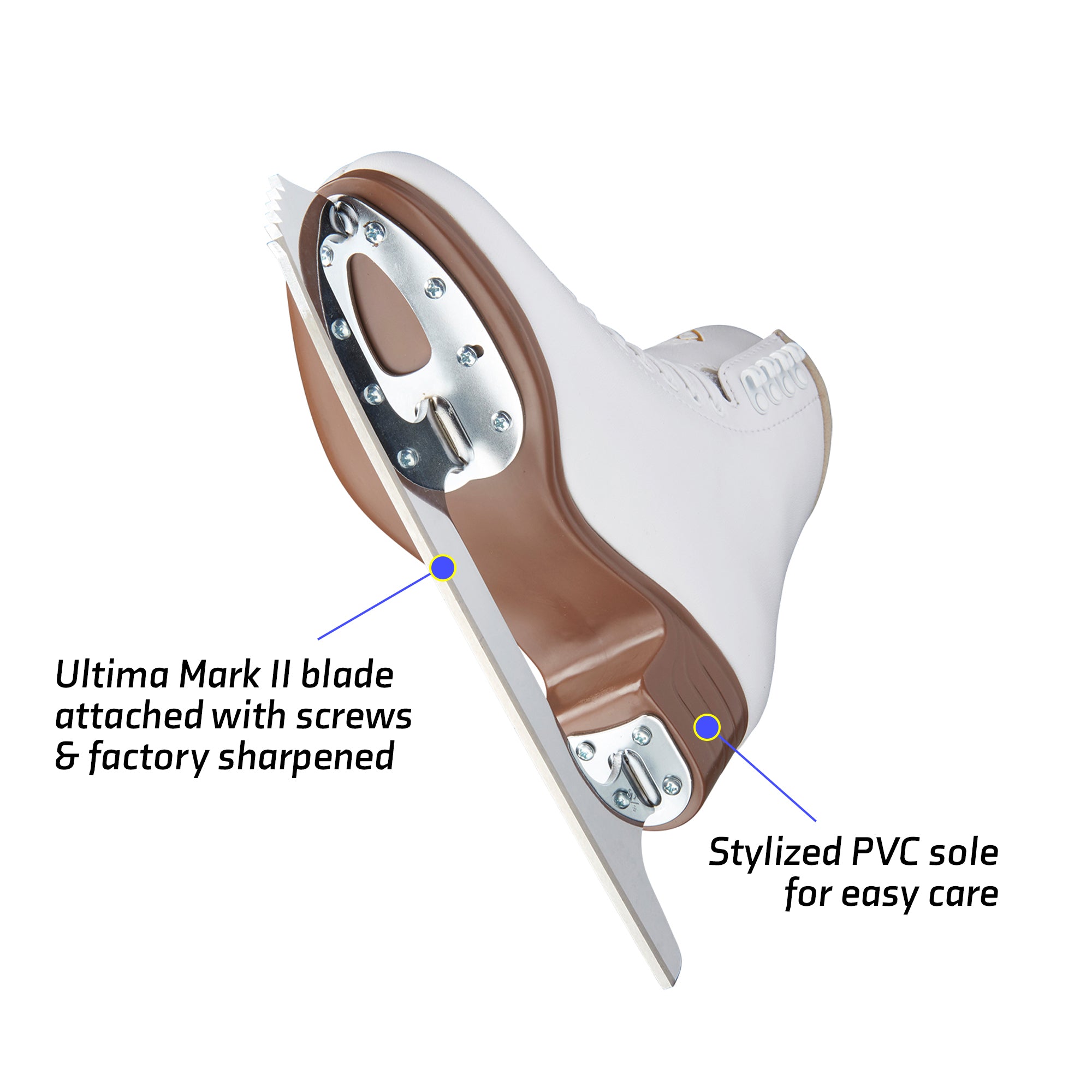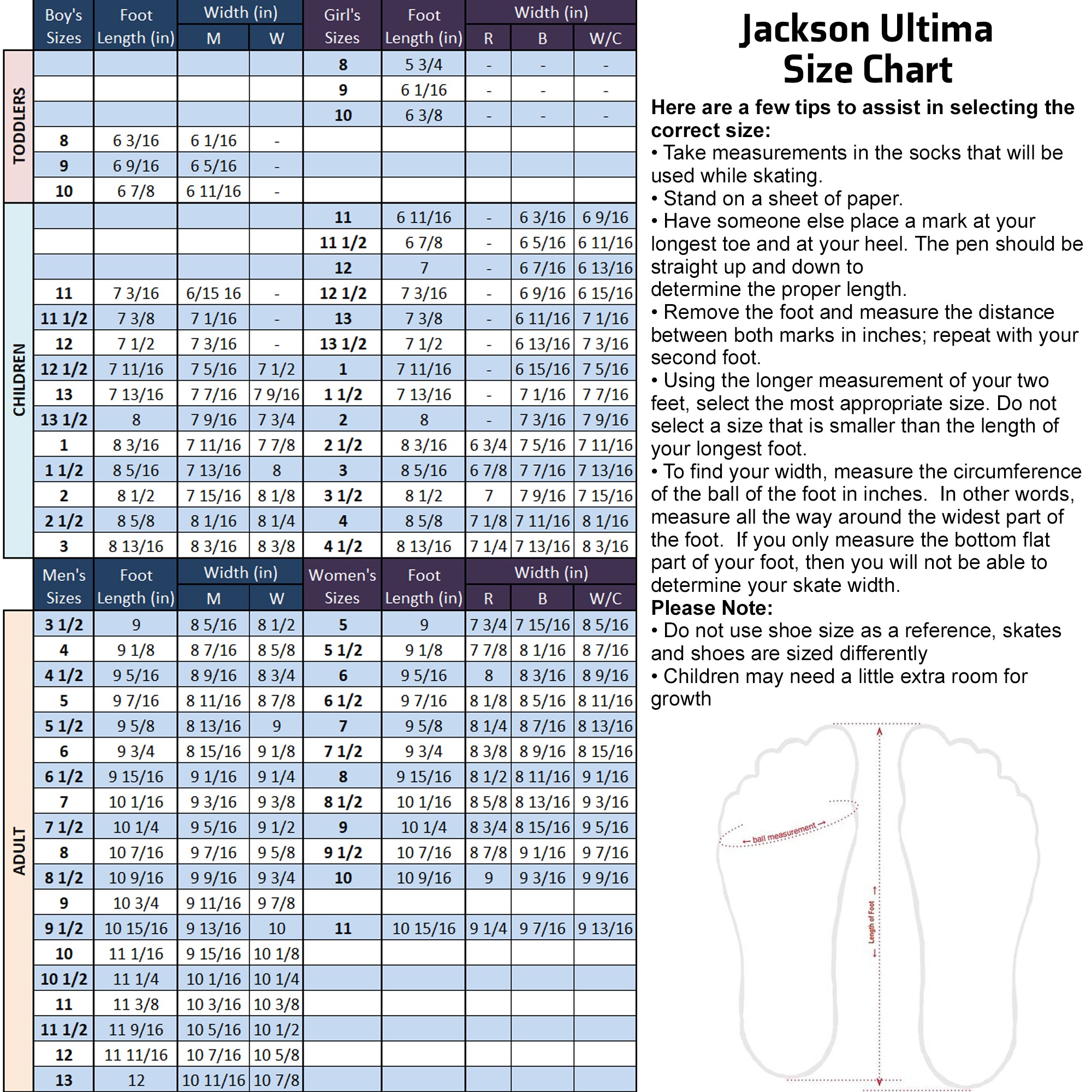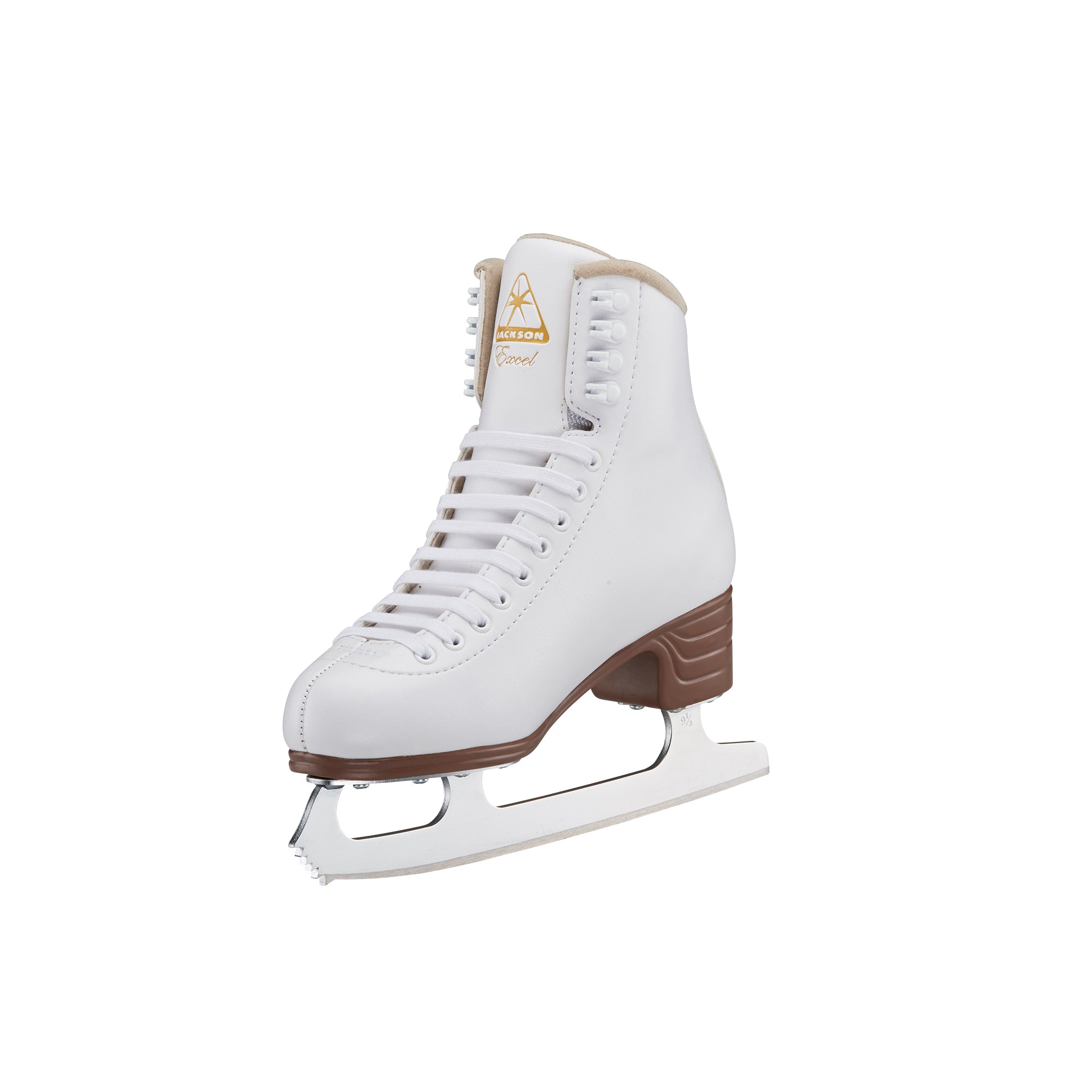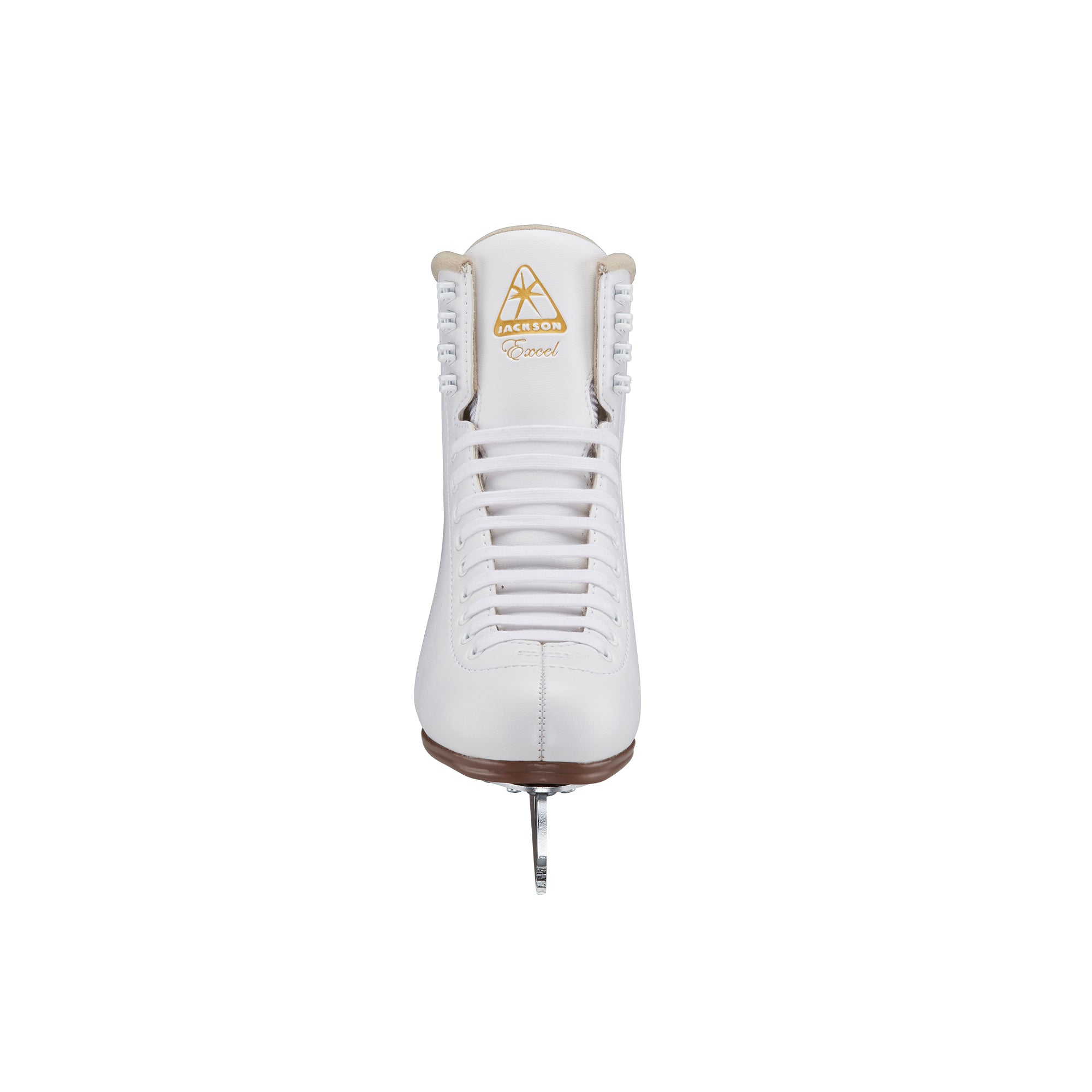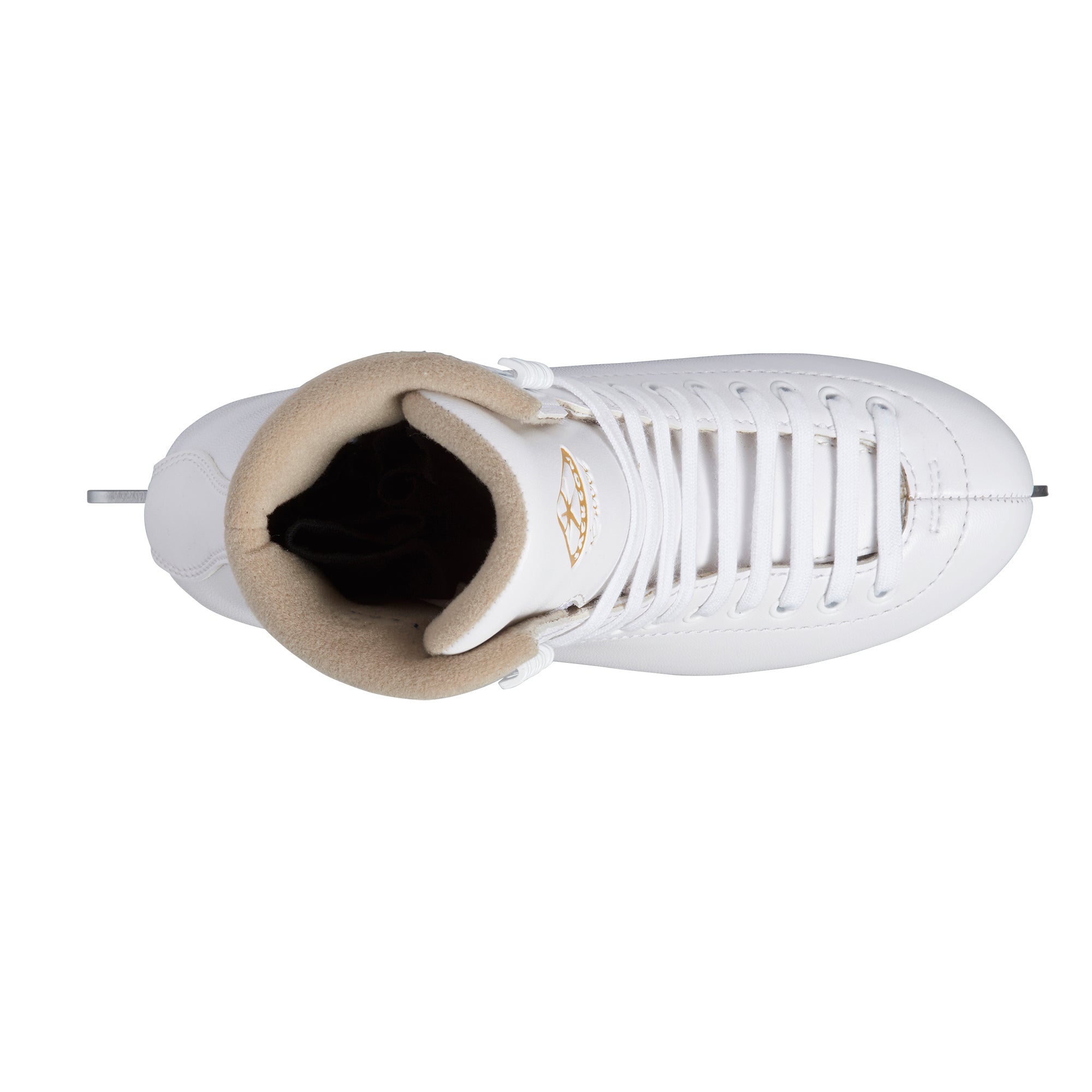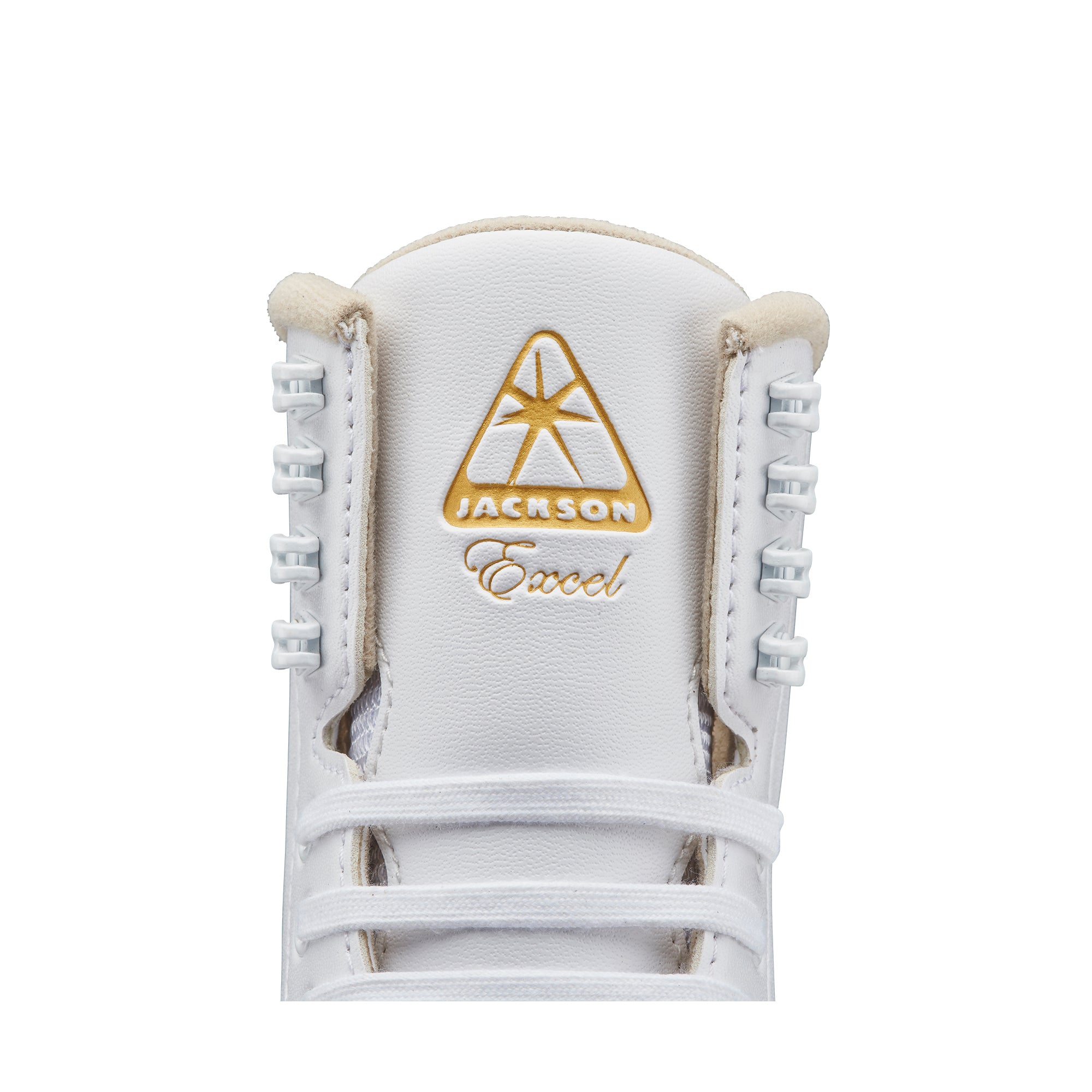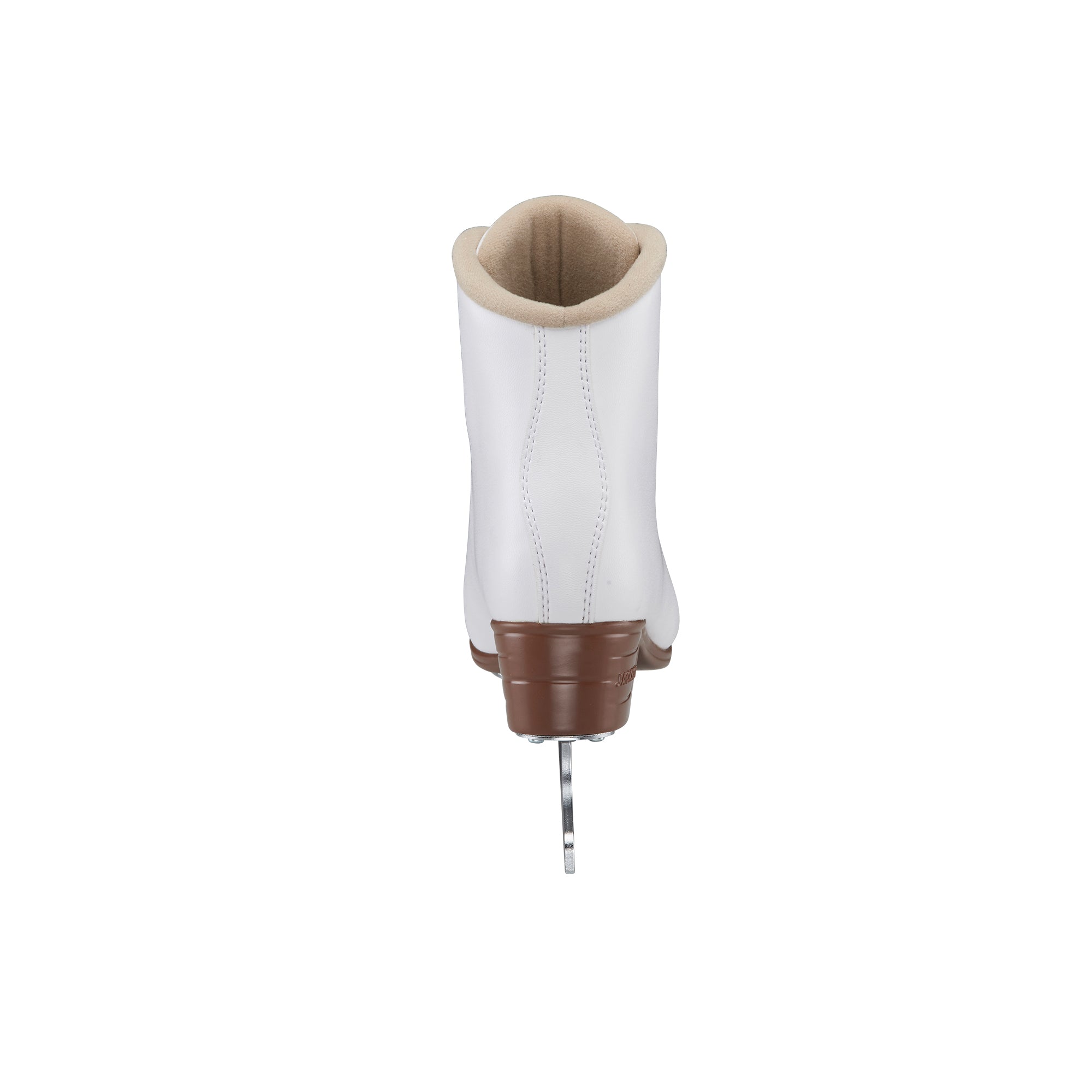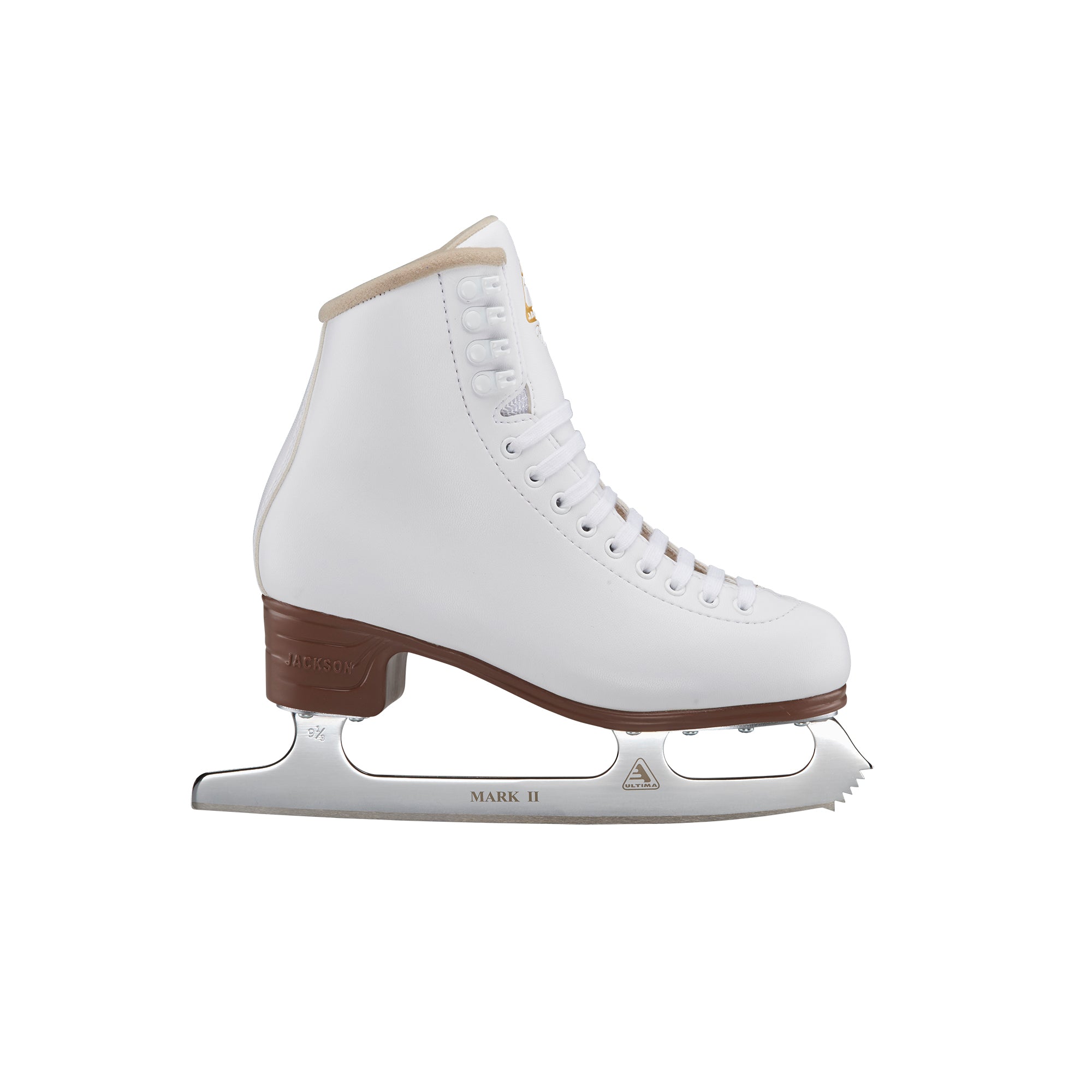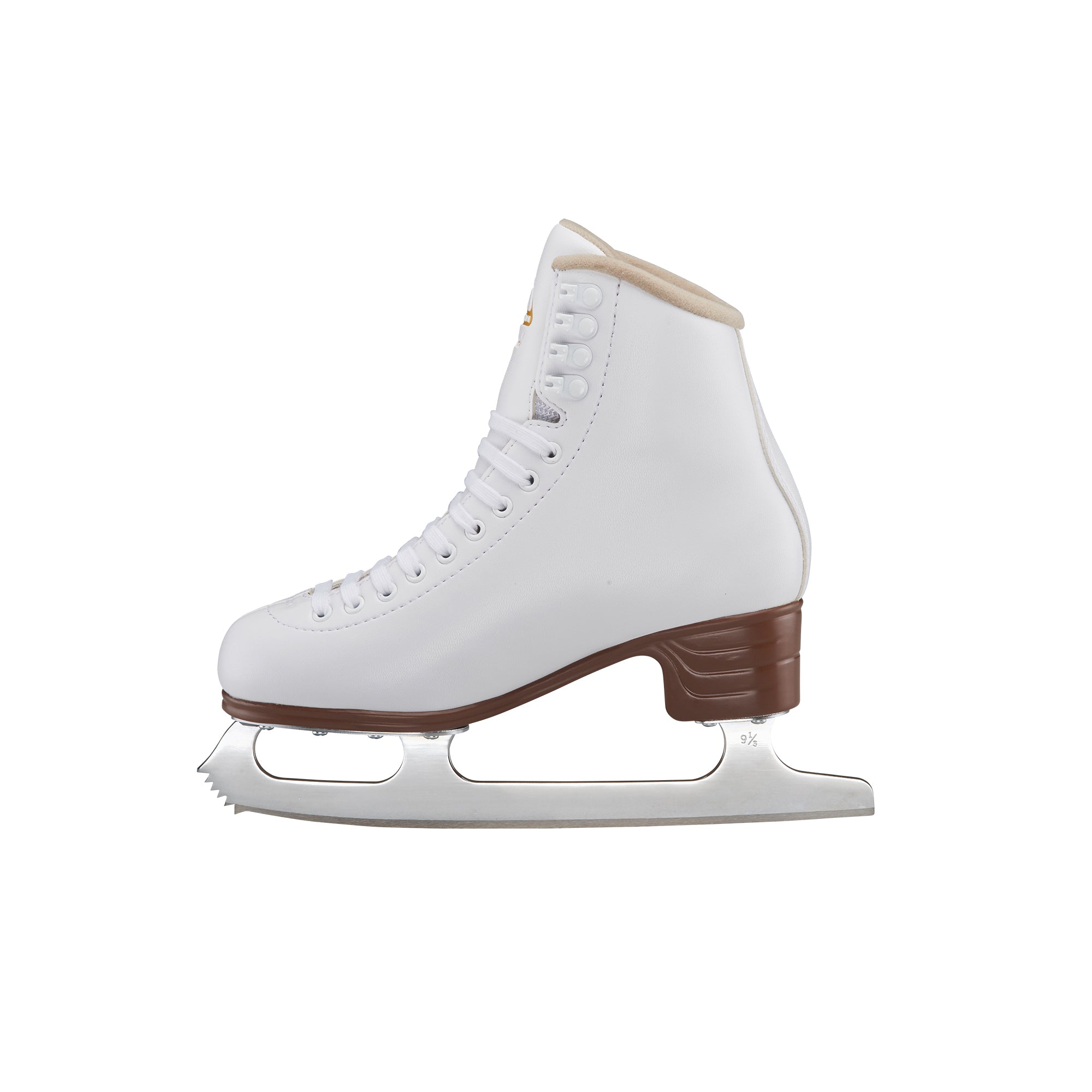 The medium and light recreational support in a traditional white skate design is perfect for beginner skaters thinking about advancing into lessons!
CLASSIC 500
$149.95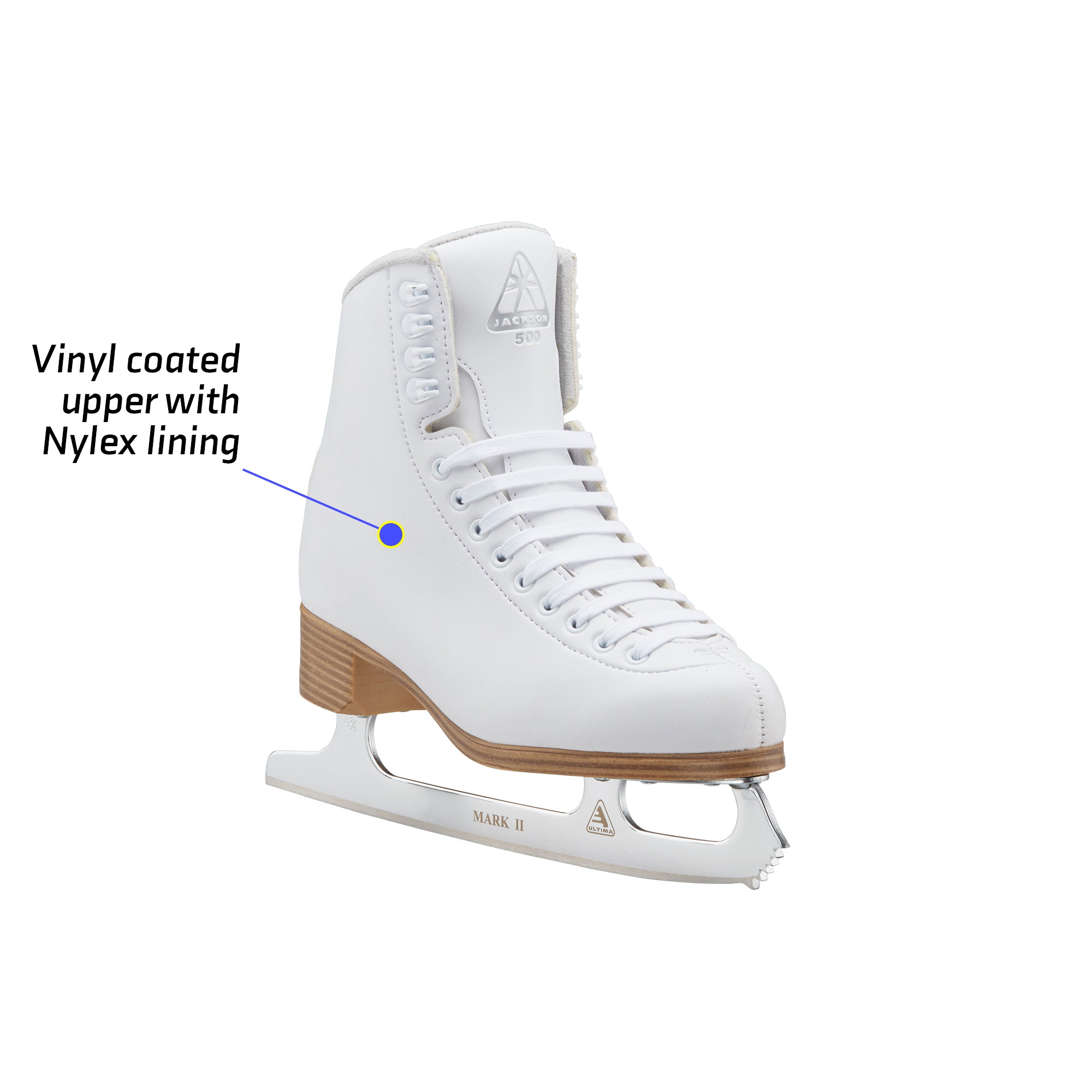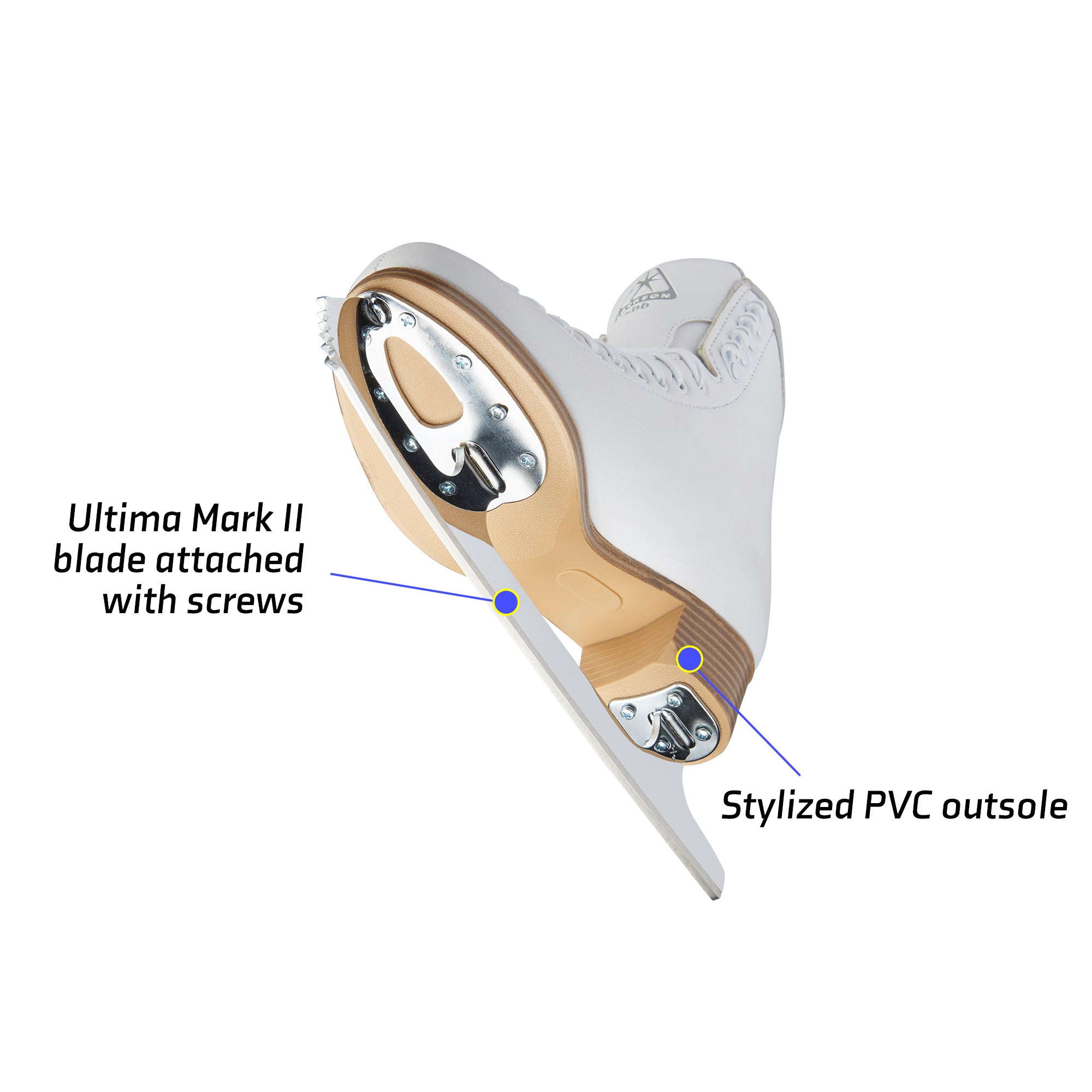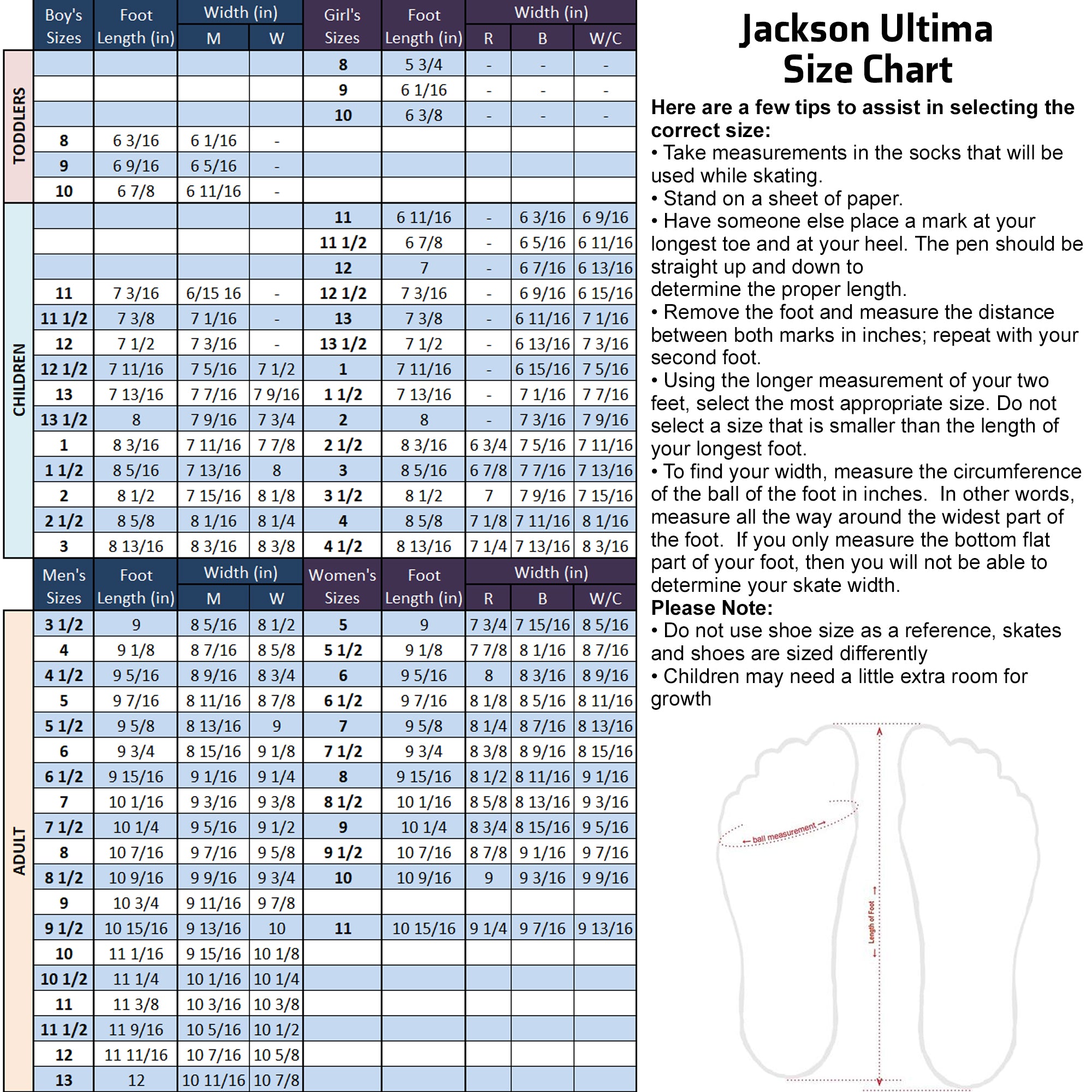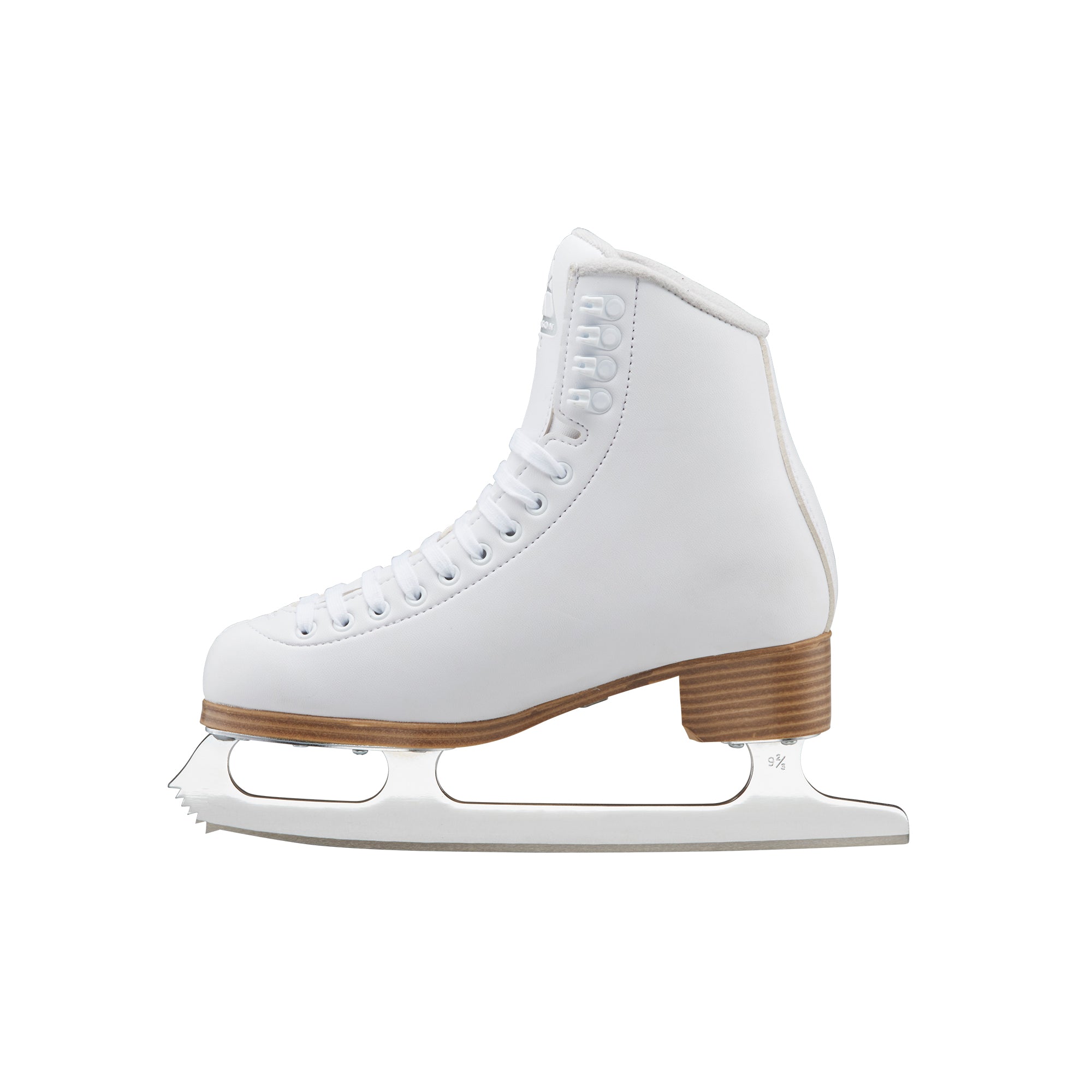 CLASSIC 552
$159.95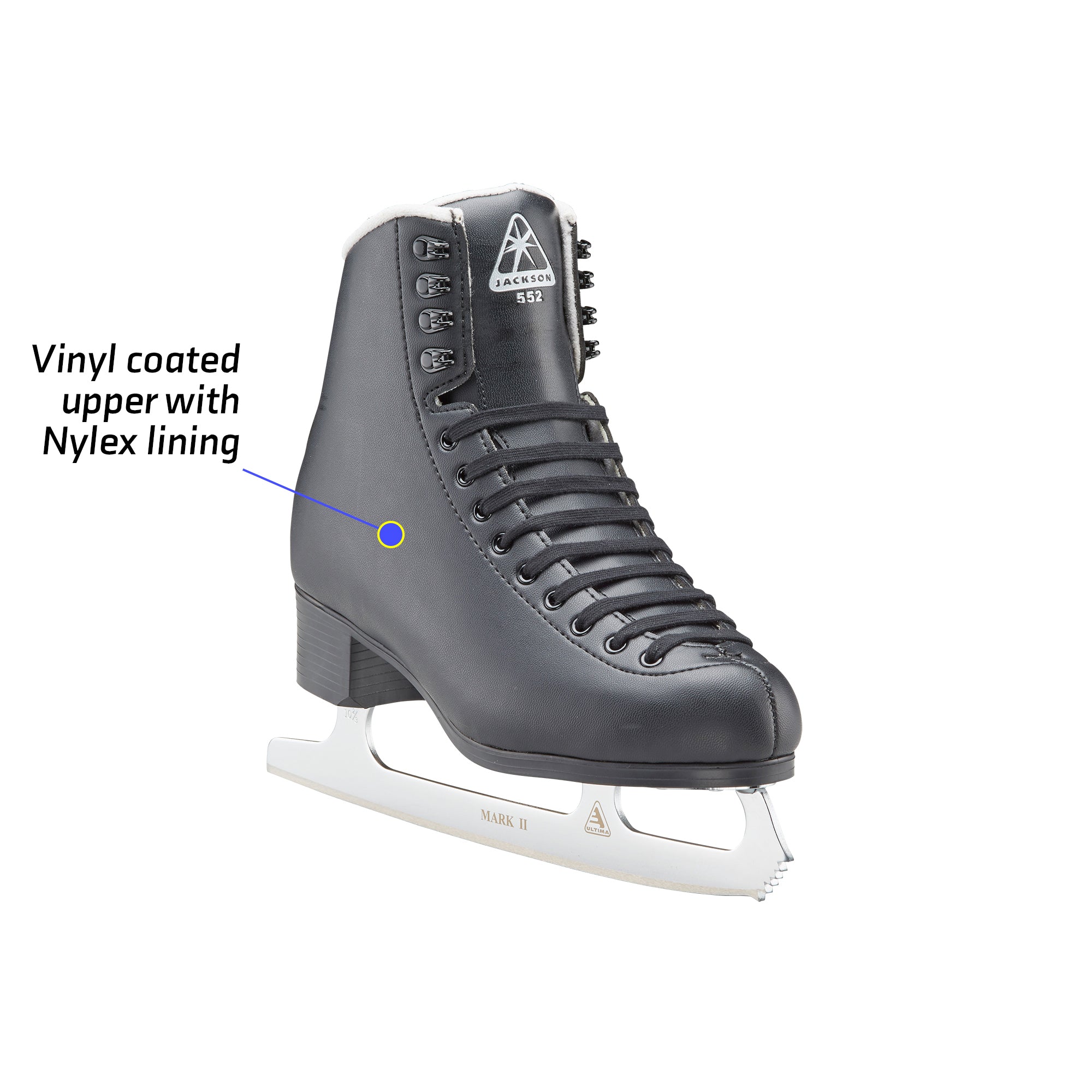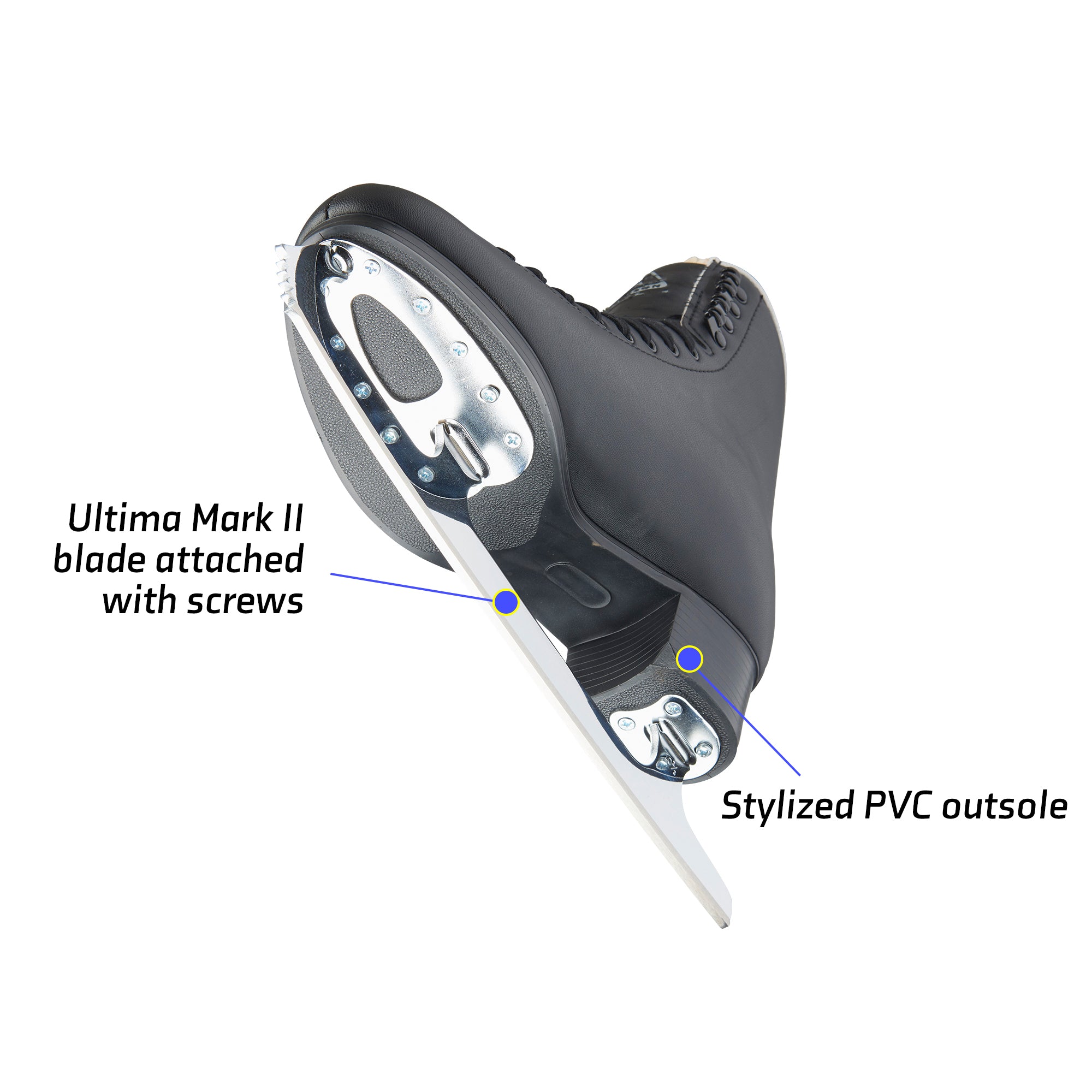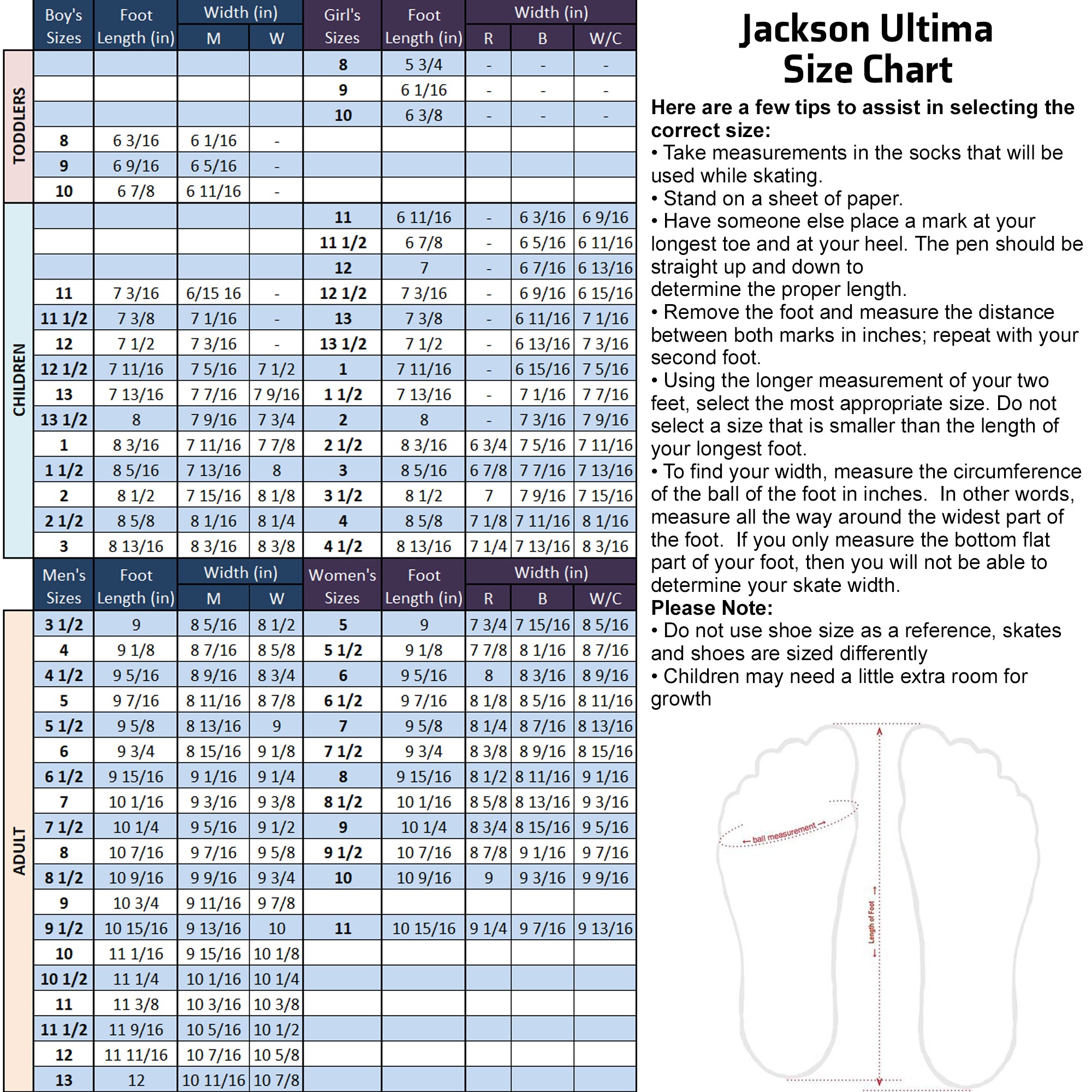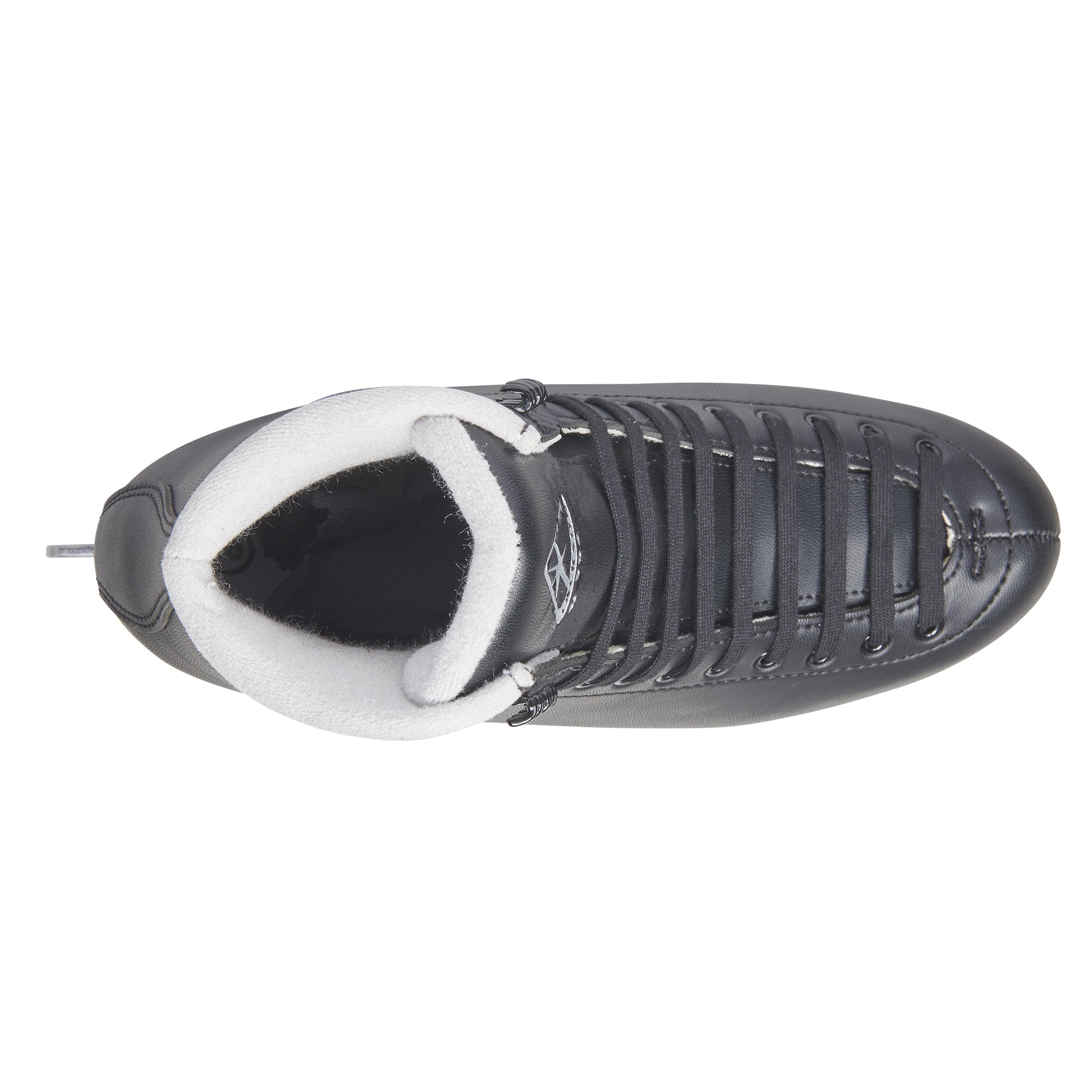 CLASSIC 200
$109.95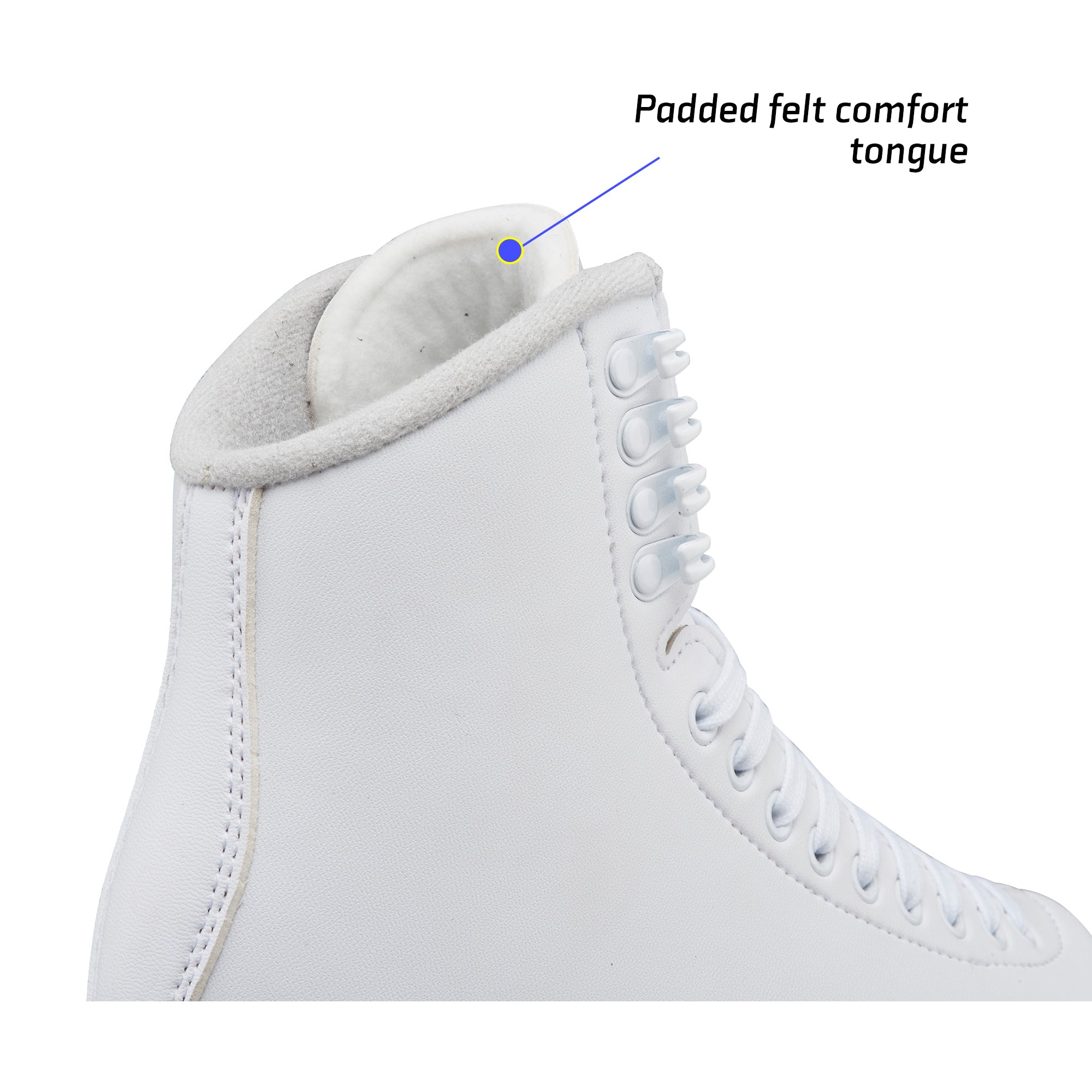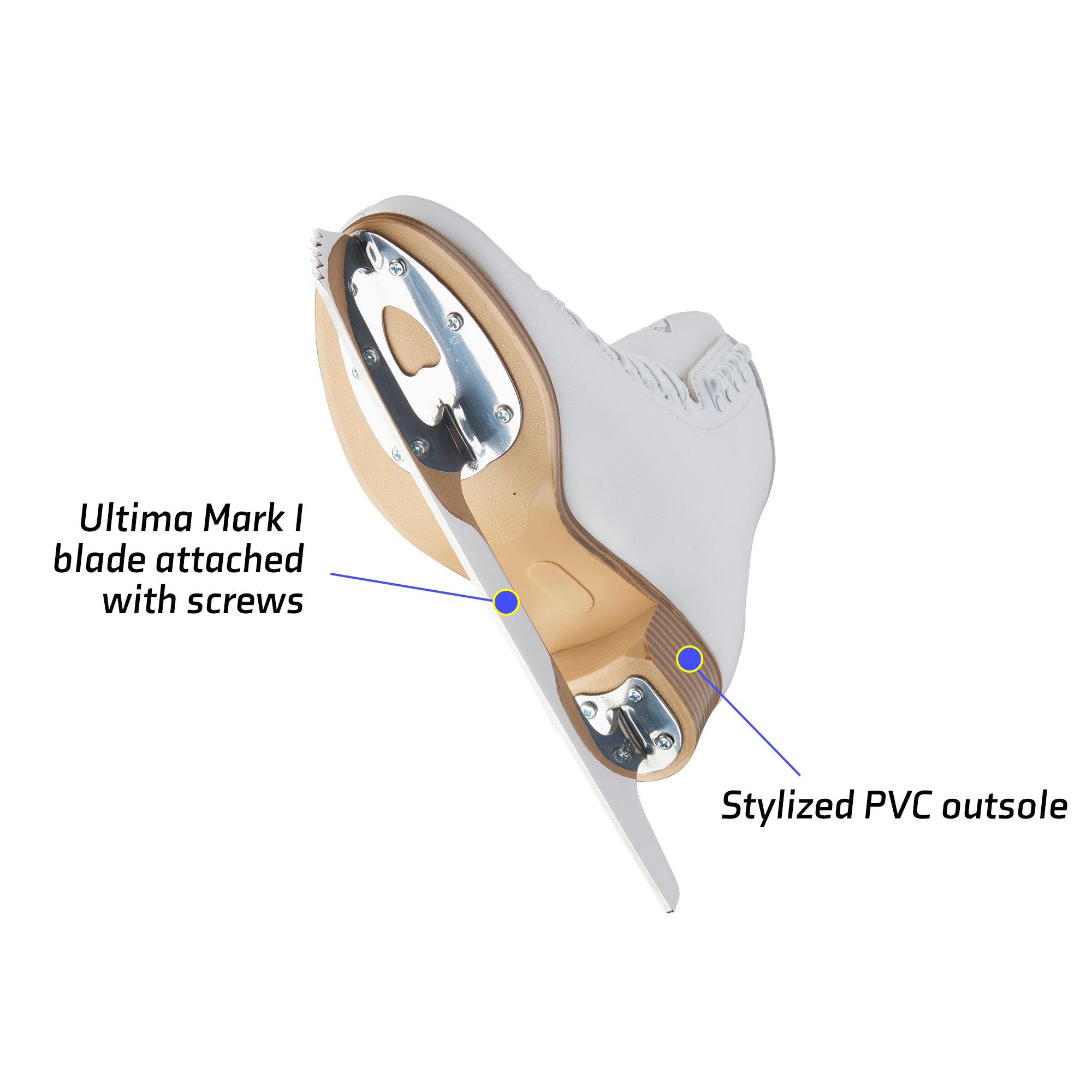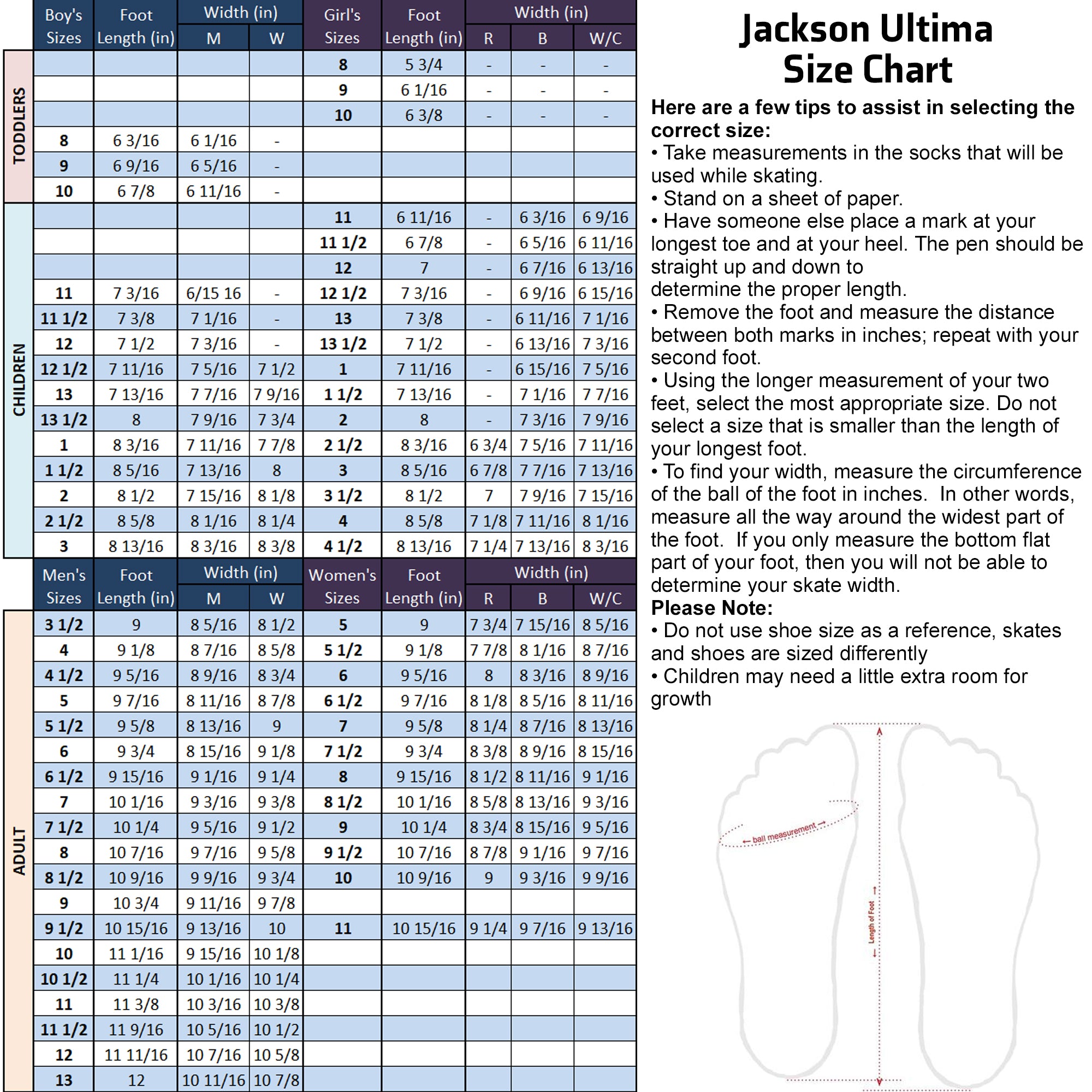 The Jackson Finesse Series is constructed from reinforced vinyl coated uppers to provide strength, support, and durability. Padded felt covered tongues deliver comfort and support, reinforced eyelets ensure durability. A stylish, maintenance free PVC sole with riveted Mark I blades for added security.
JS450
$144.95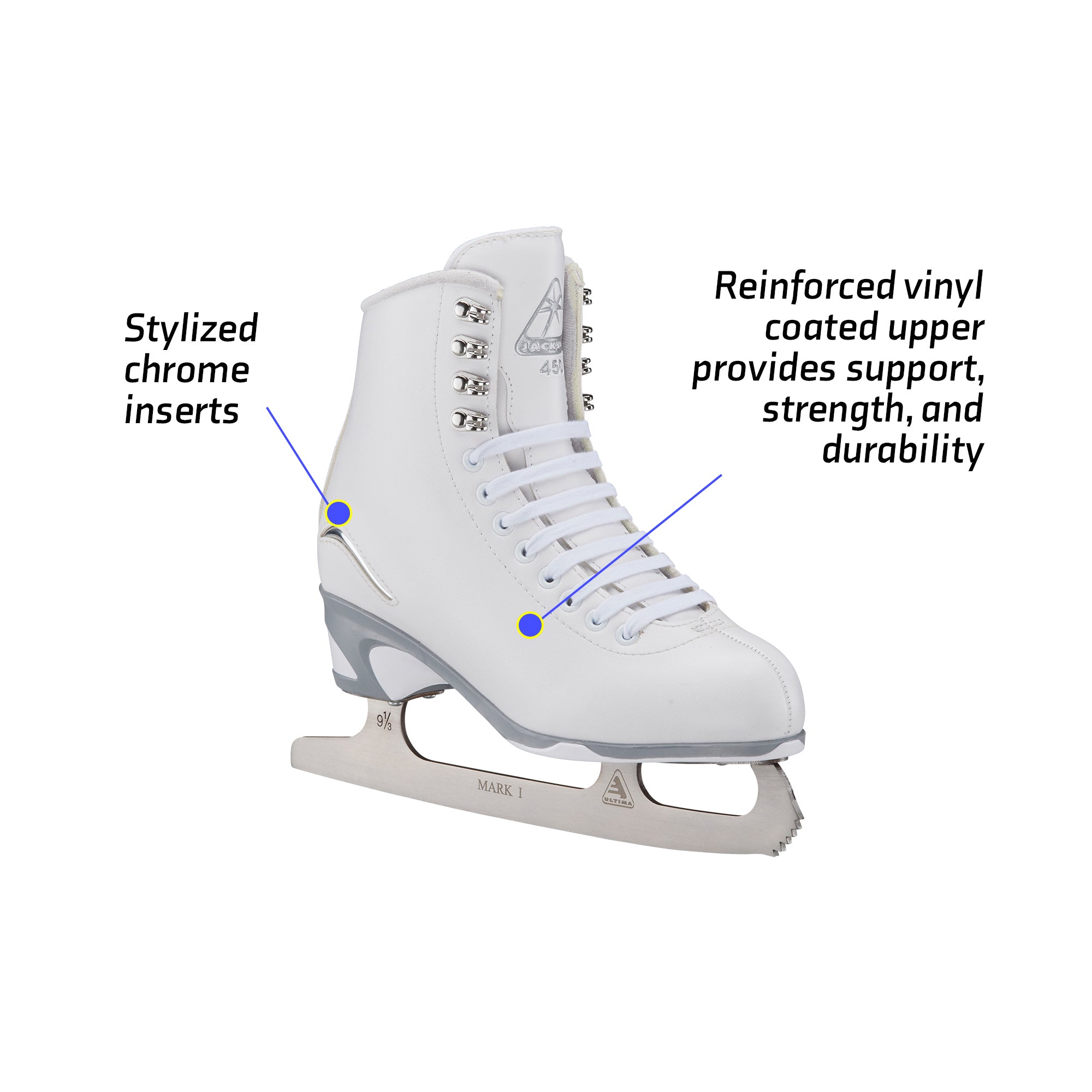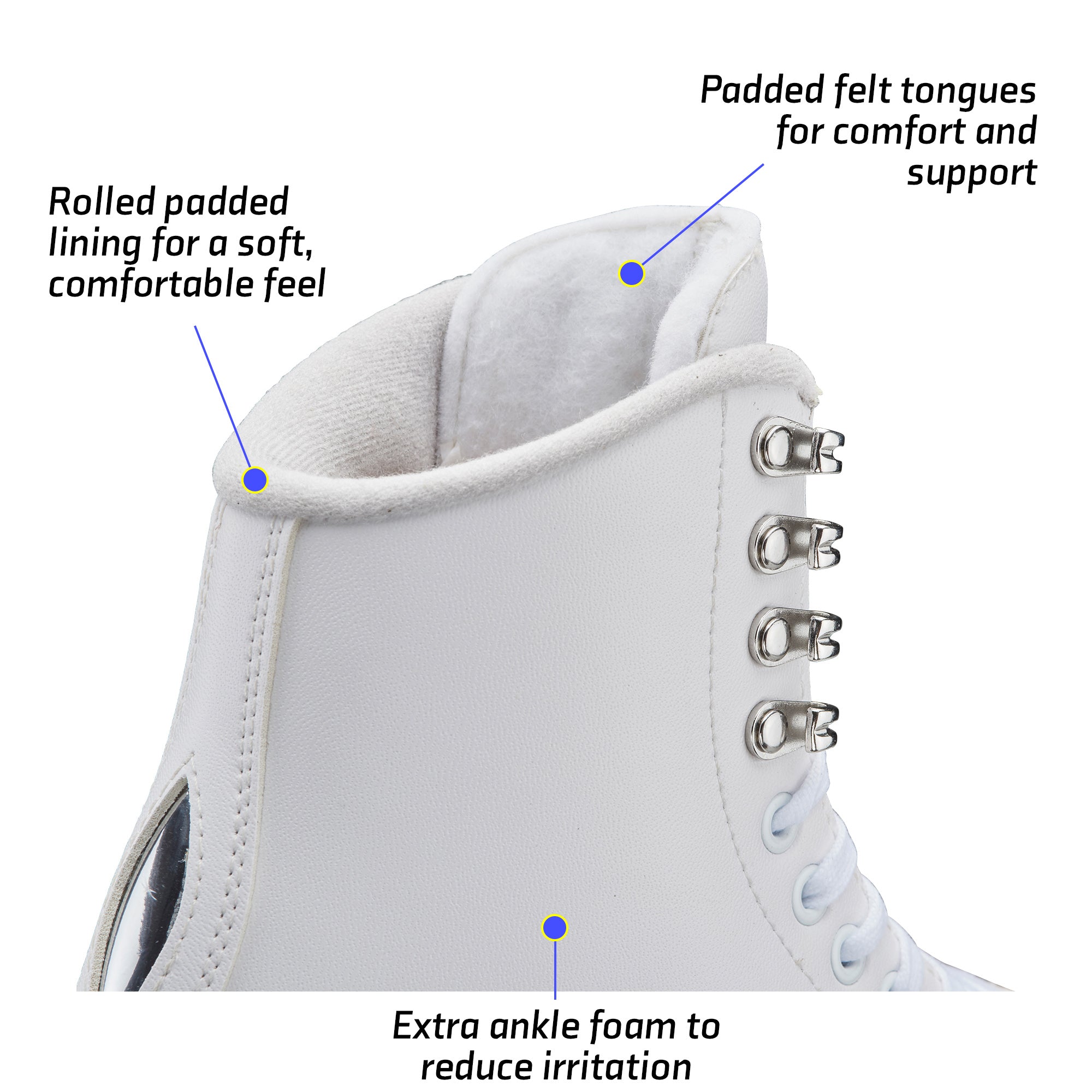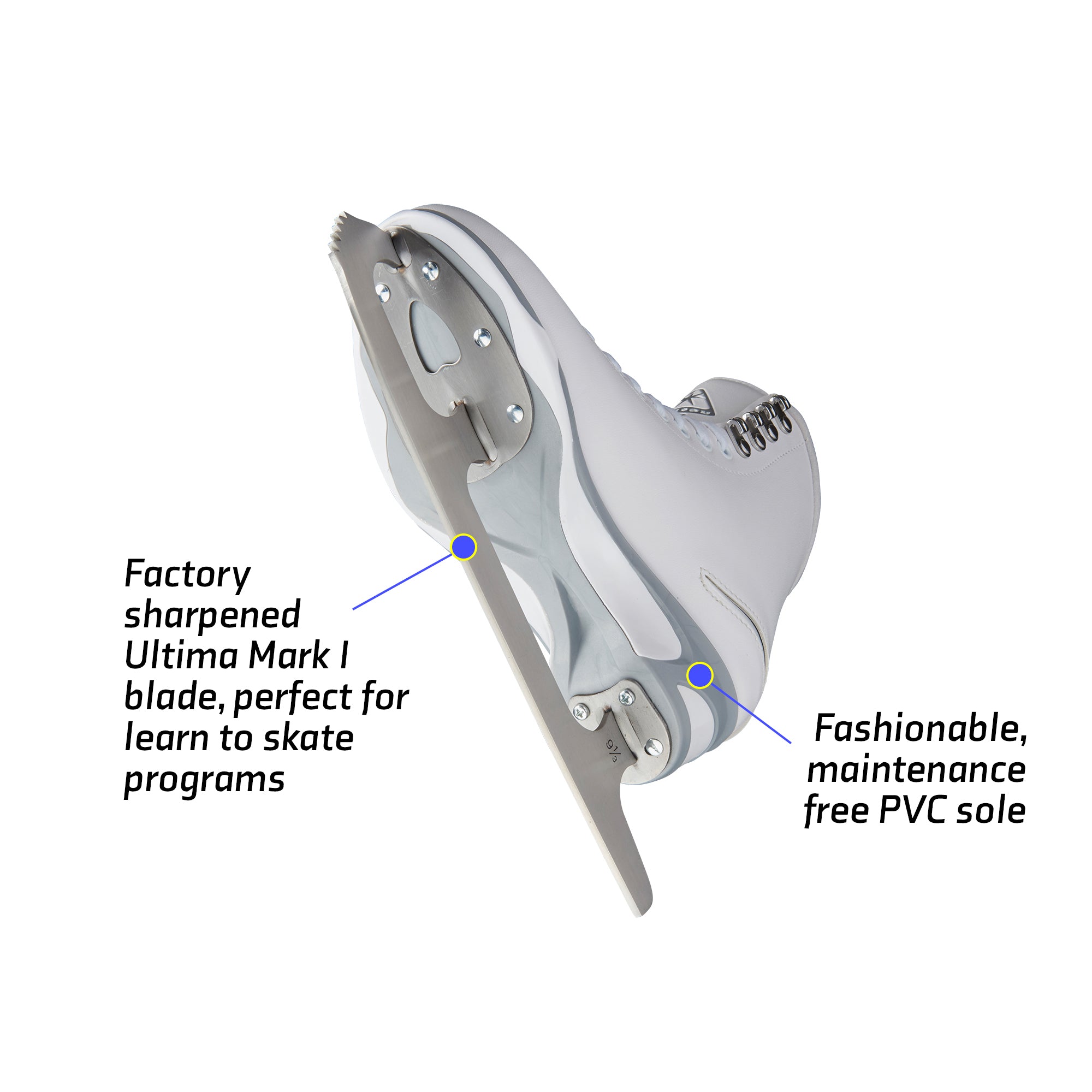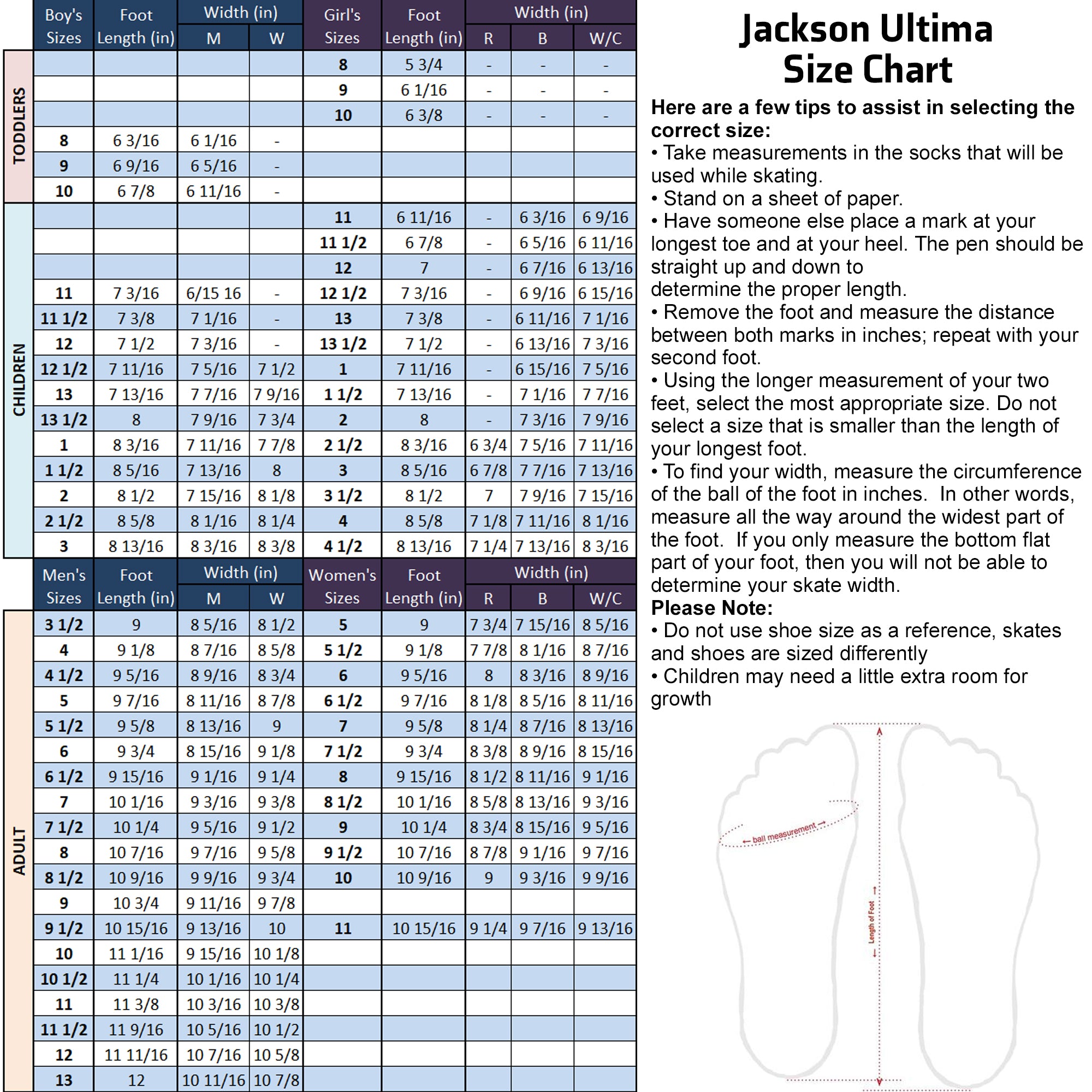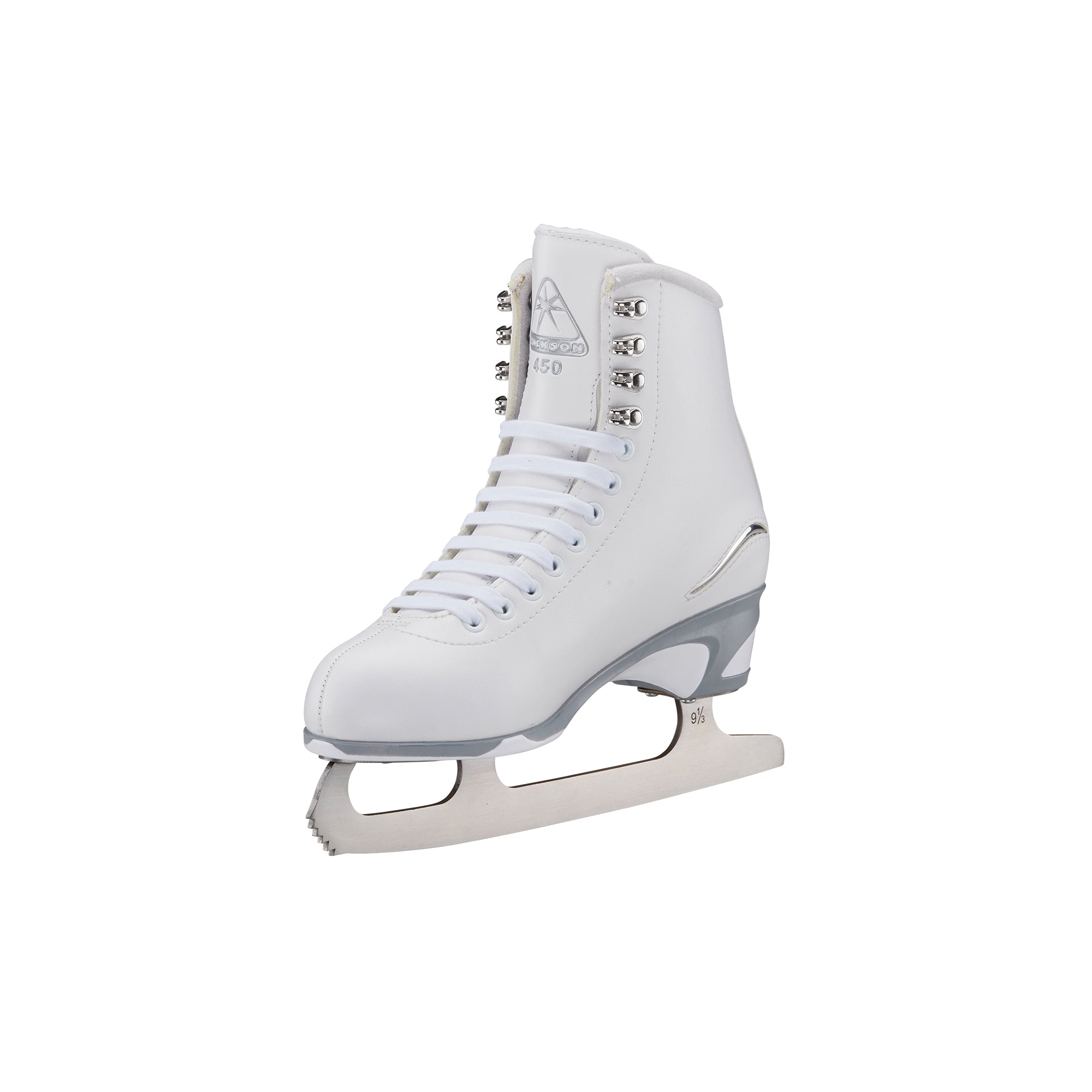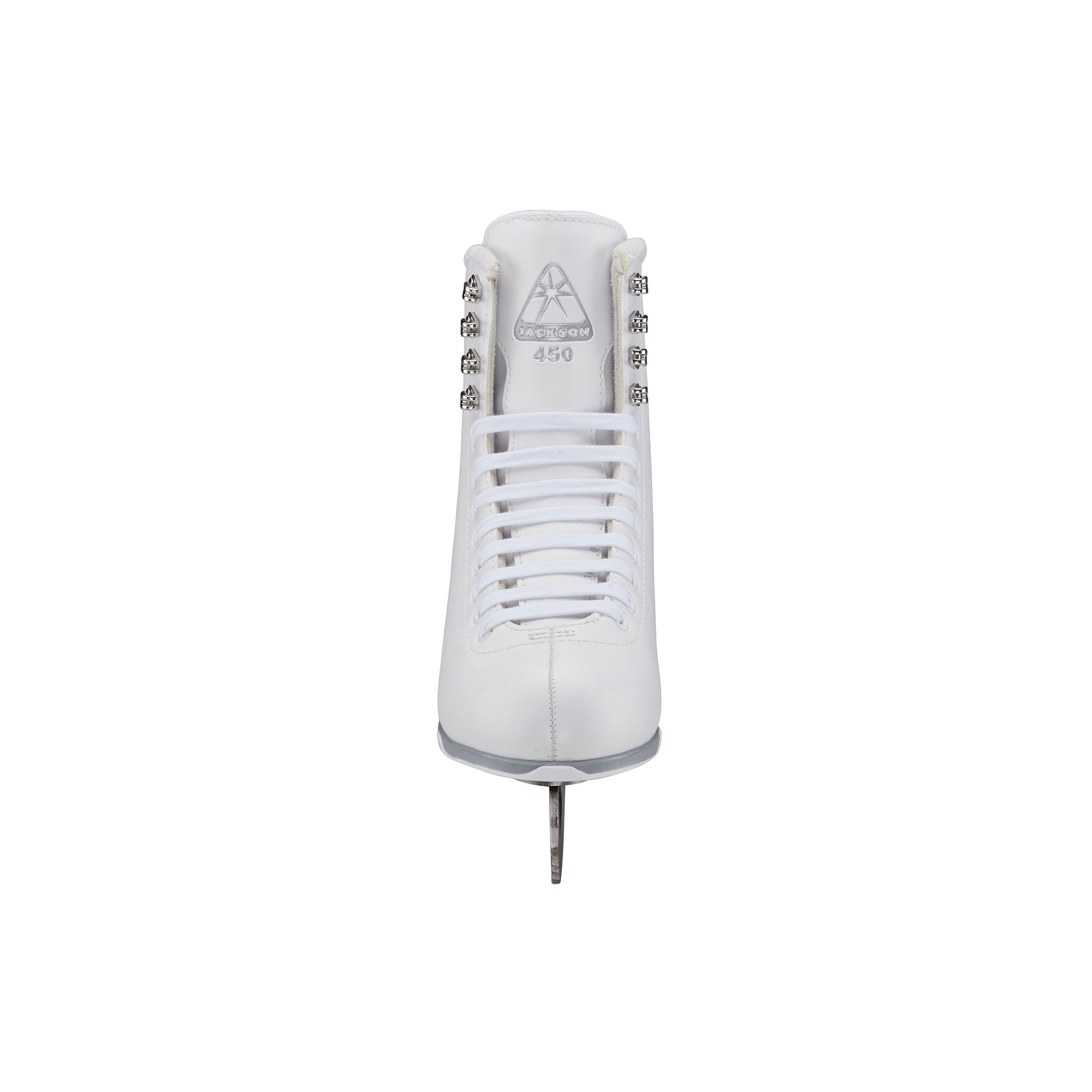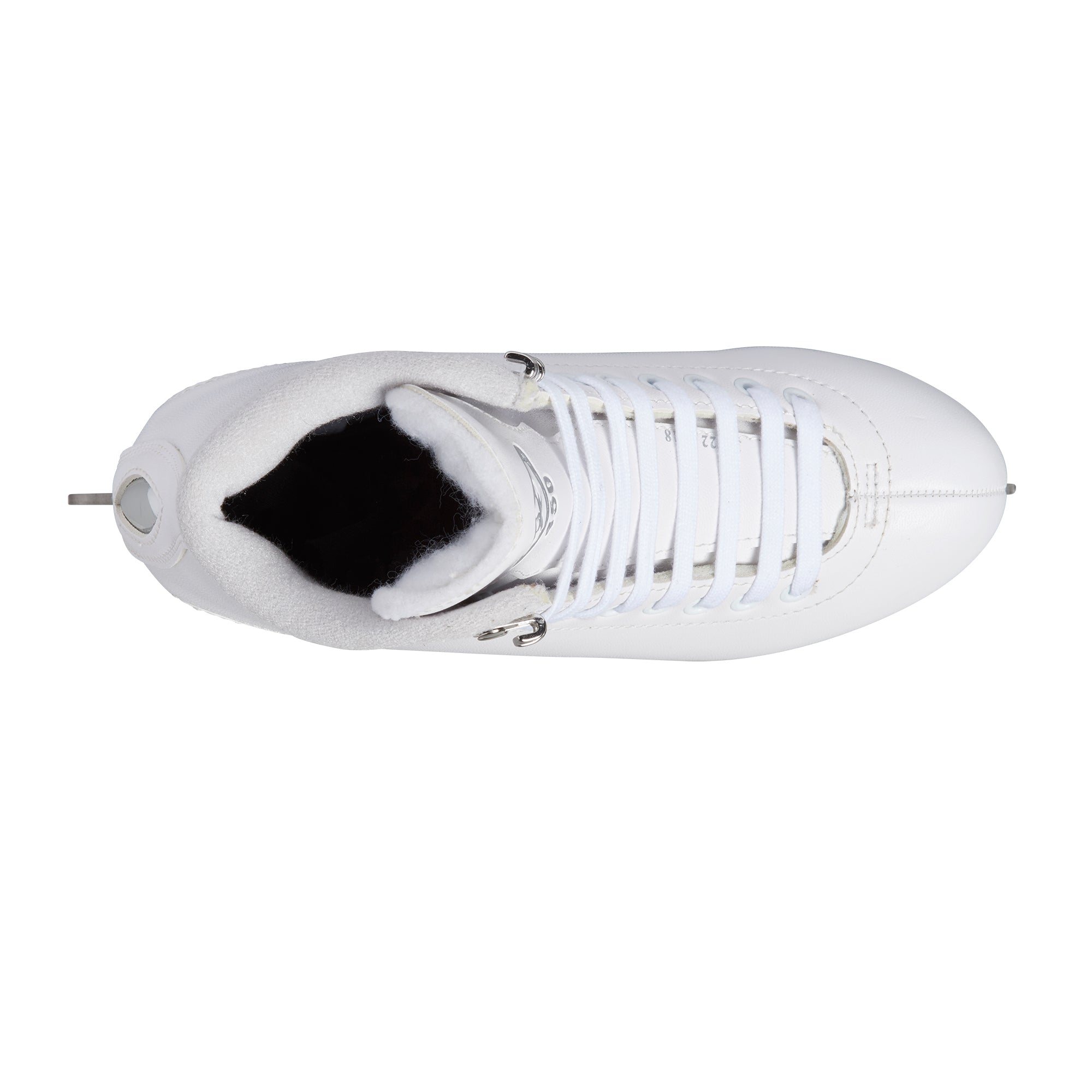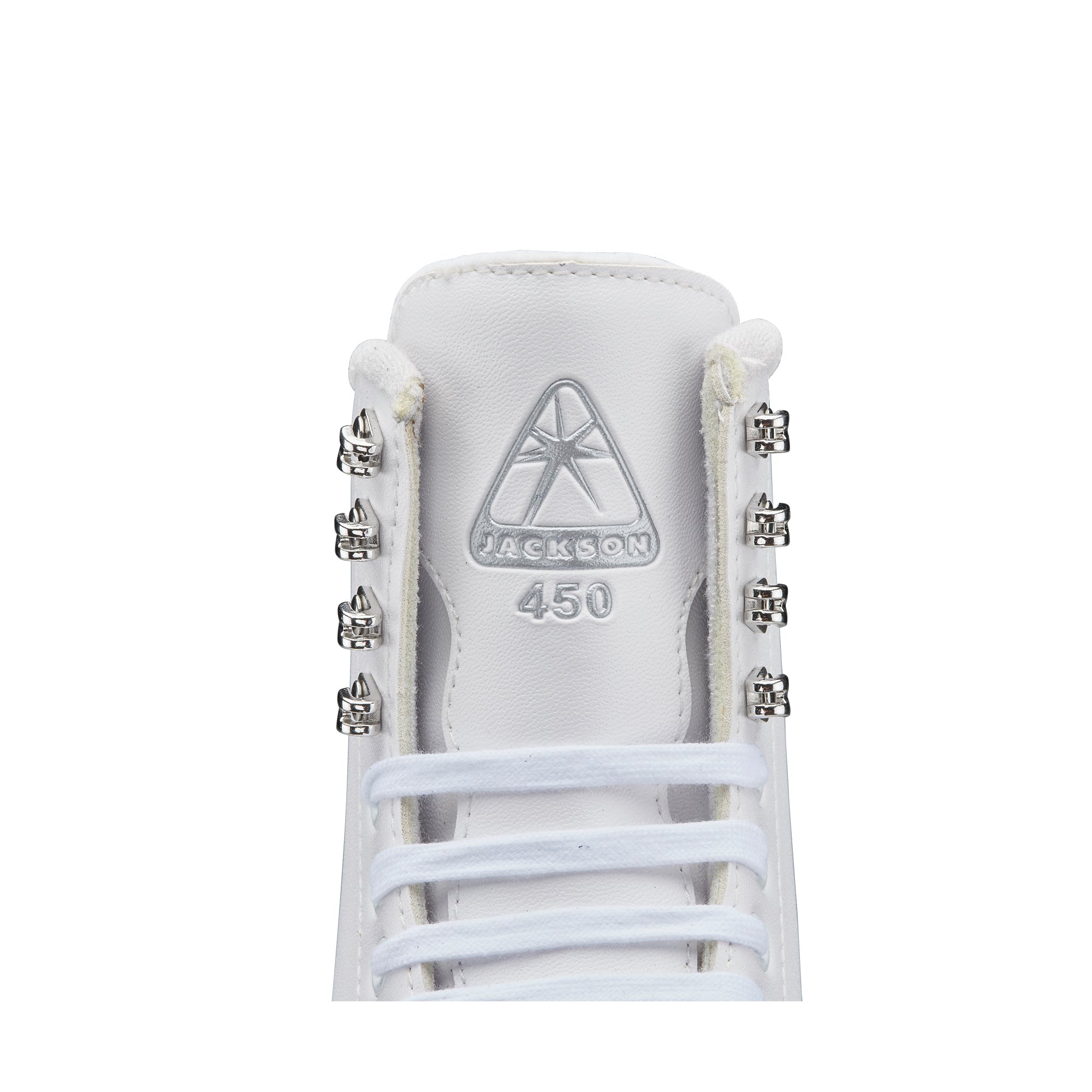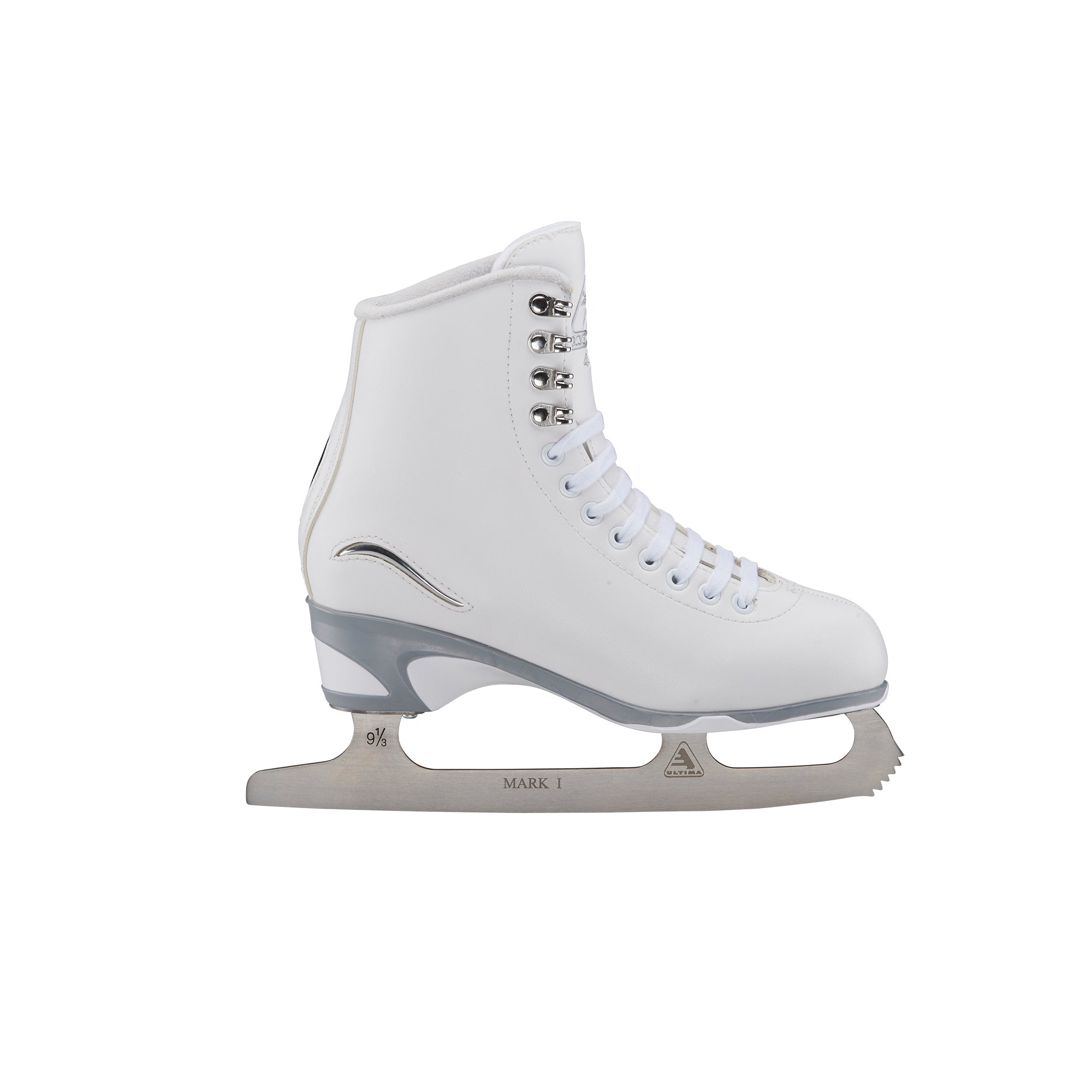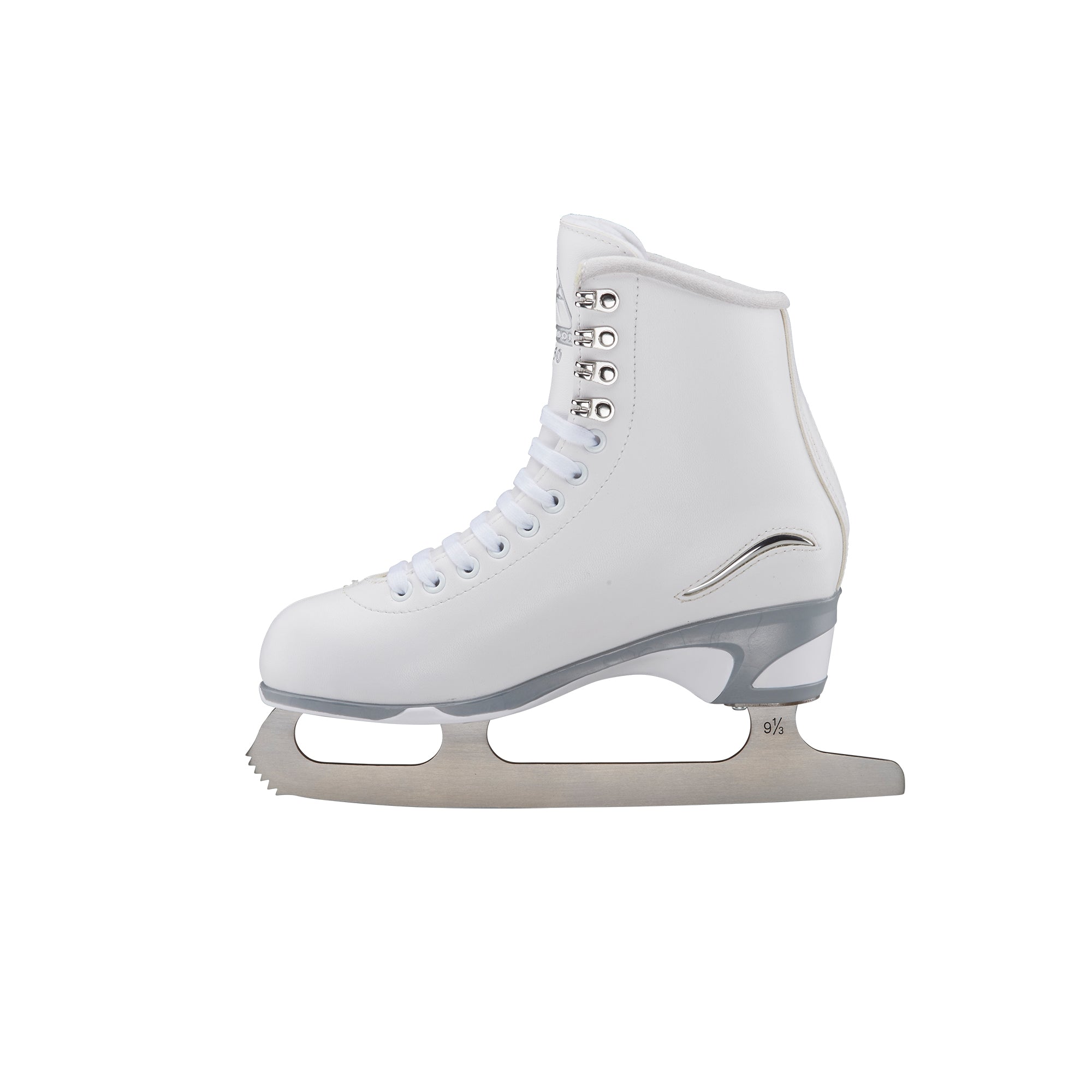 JS452
$149.95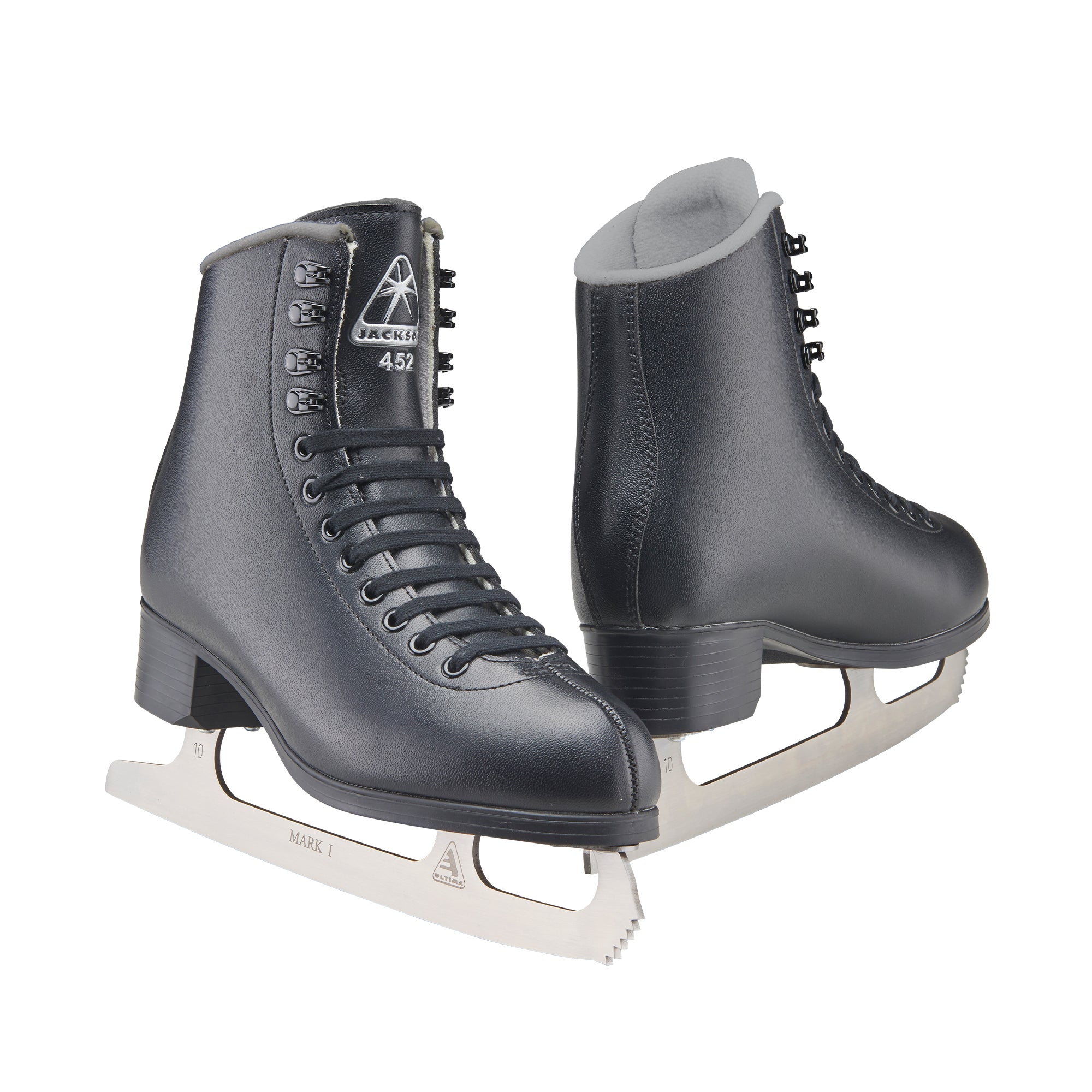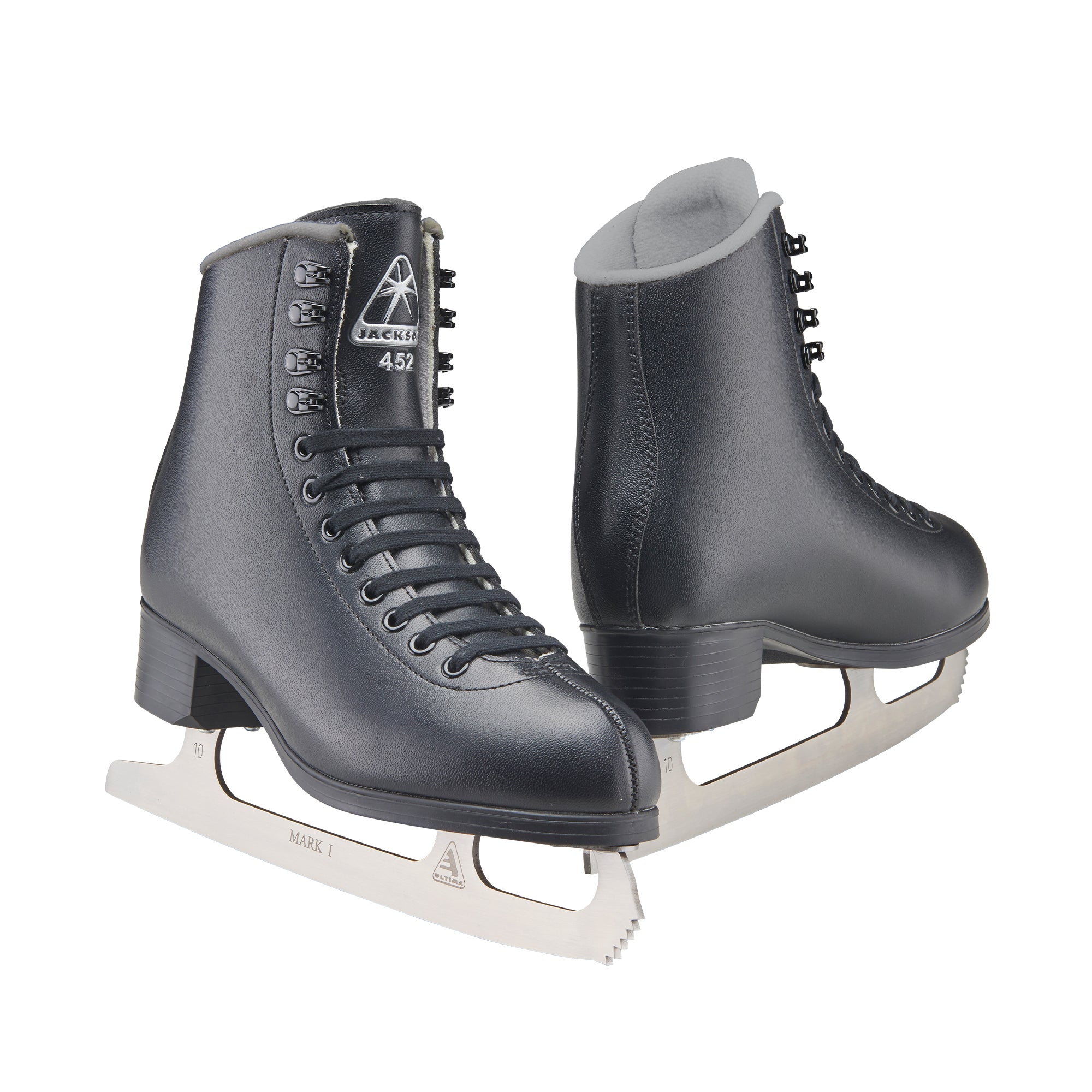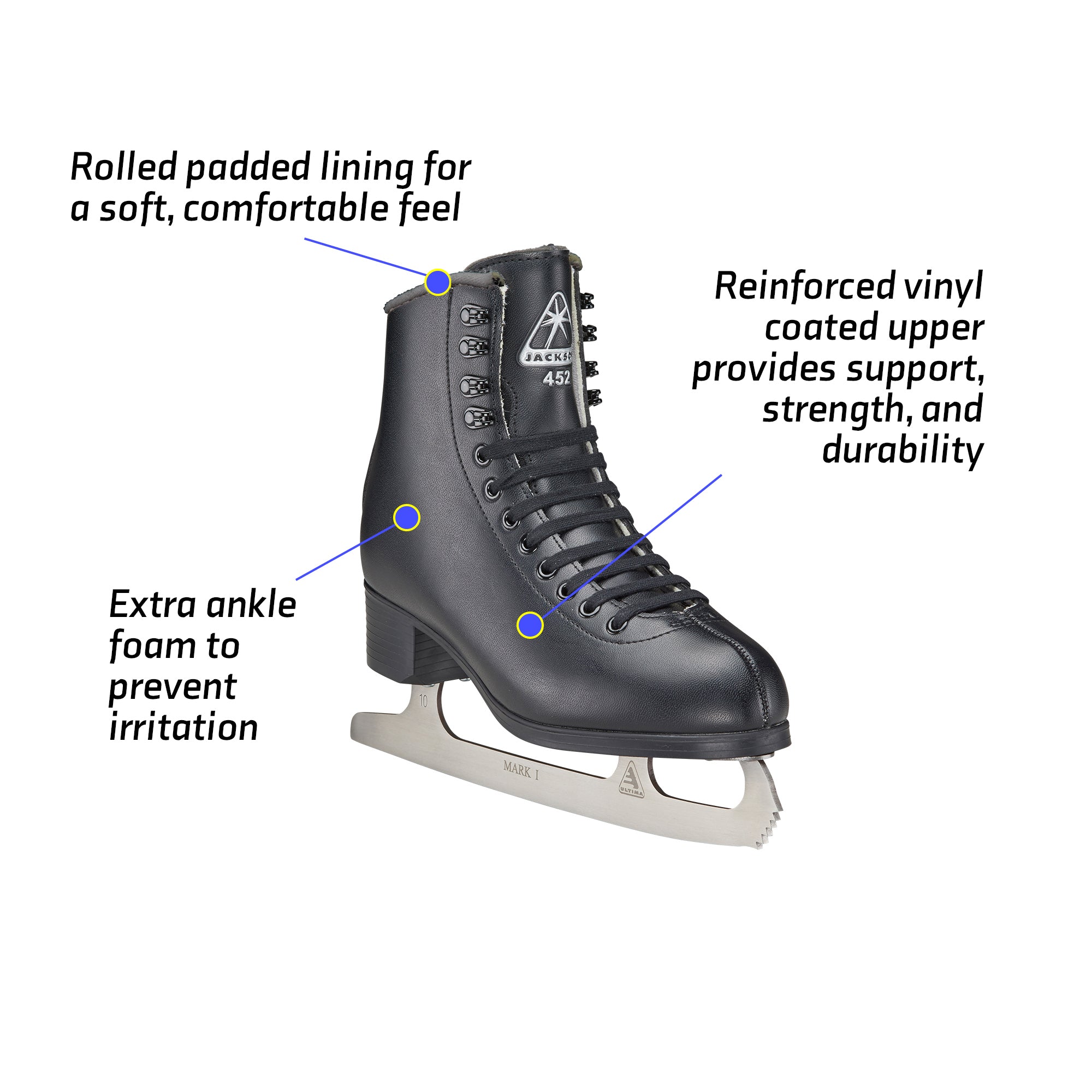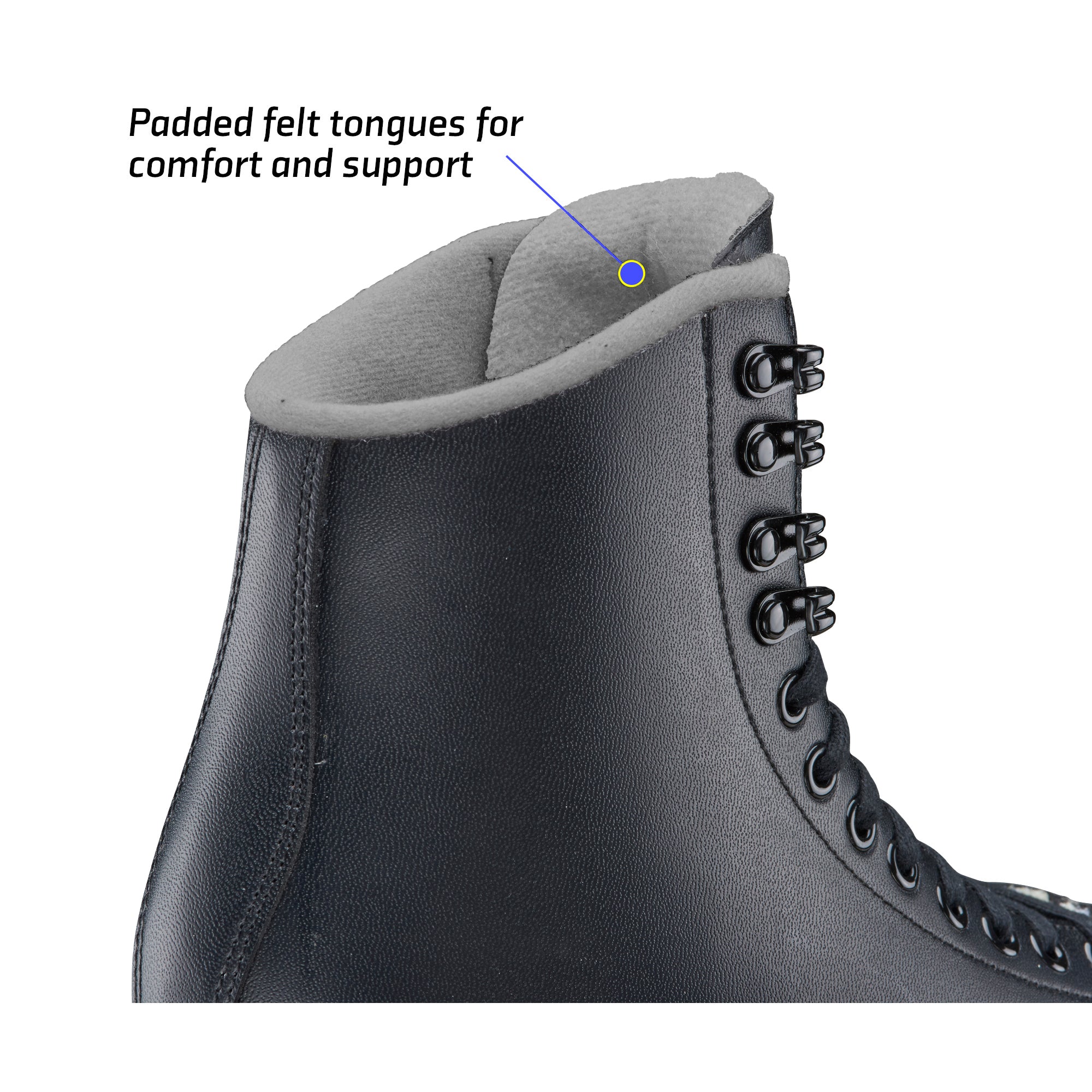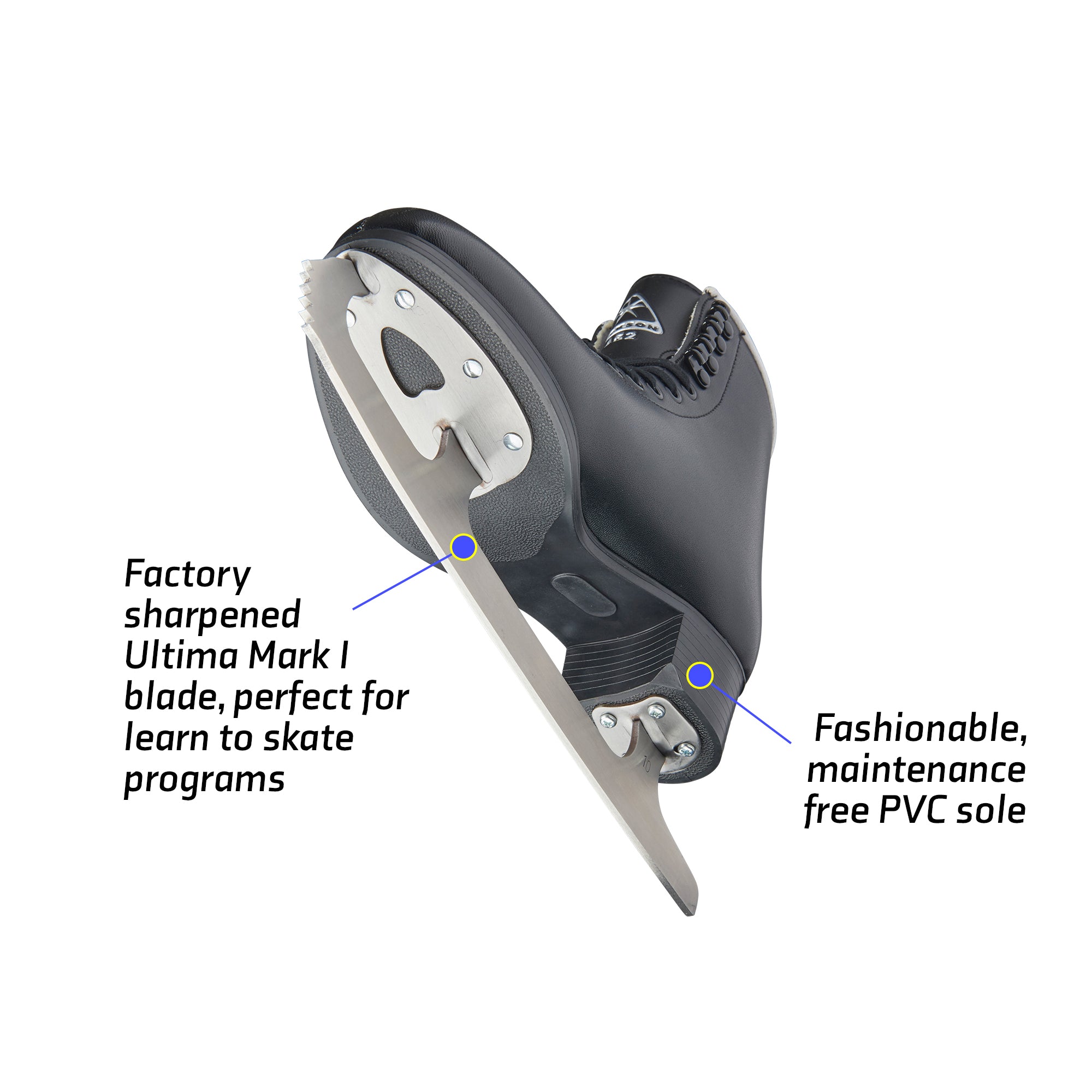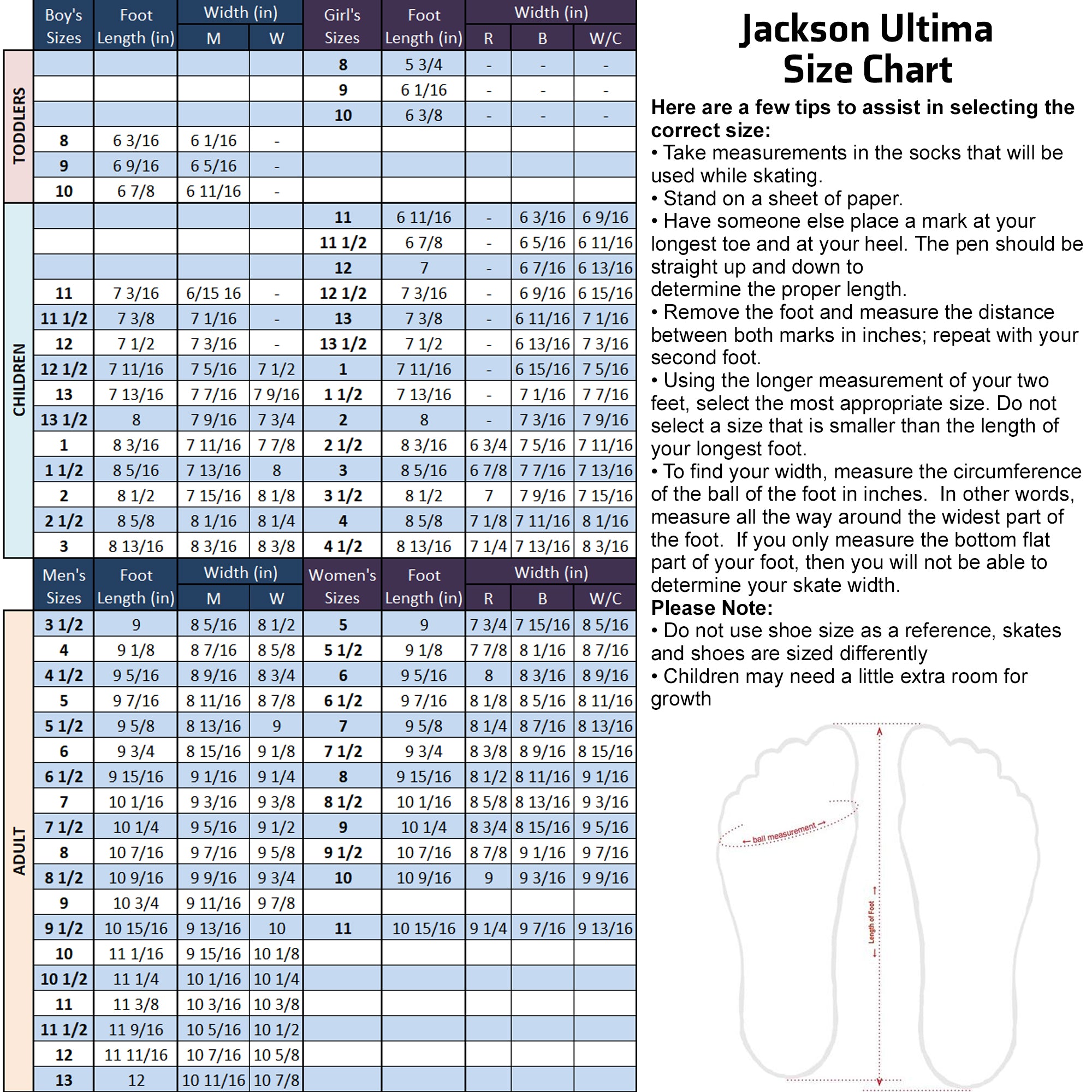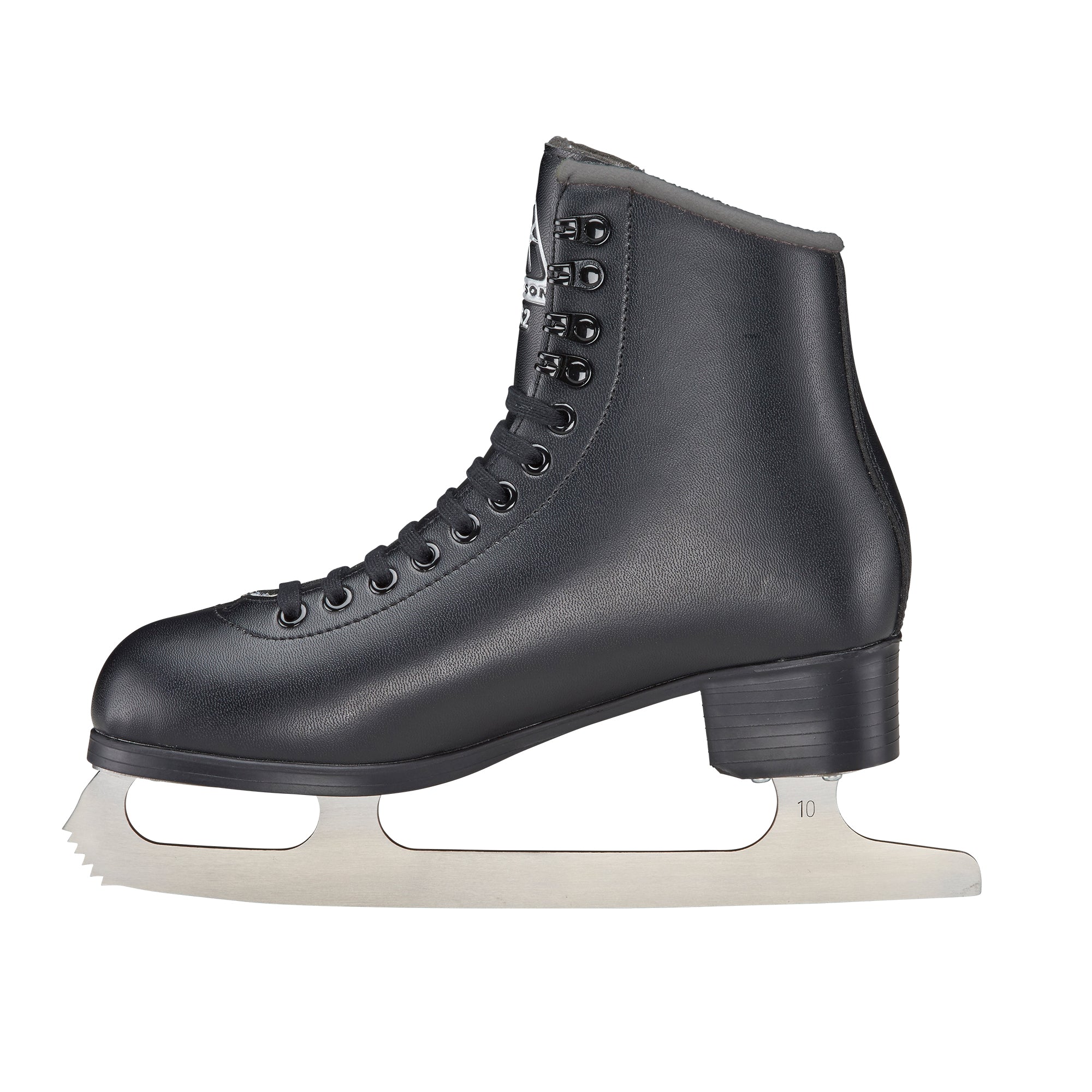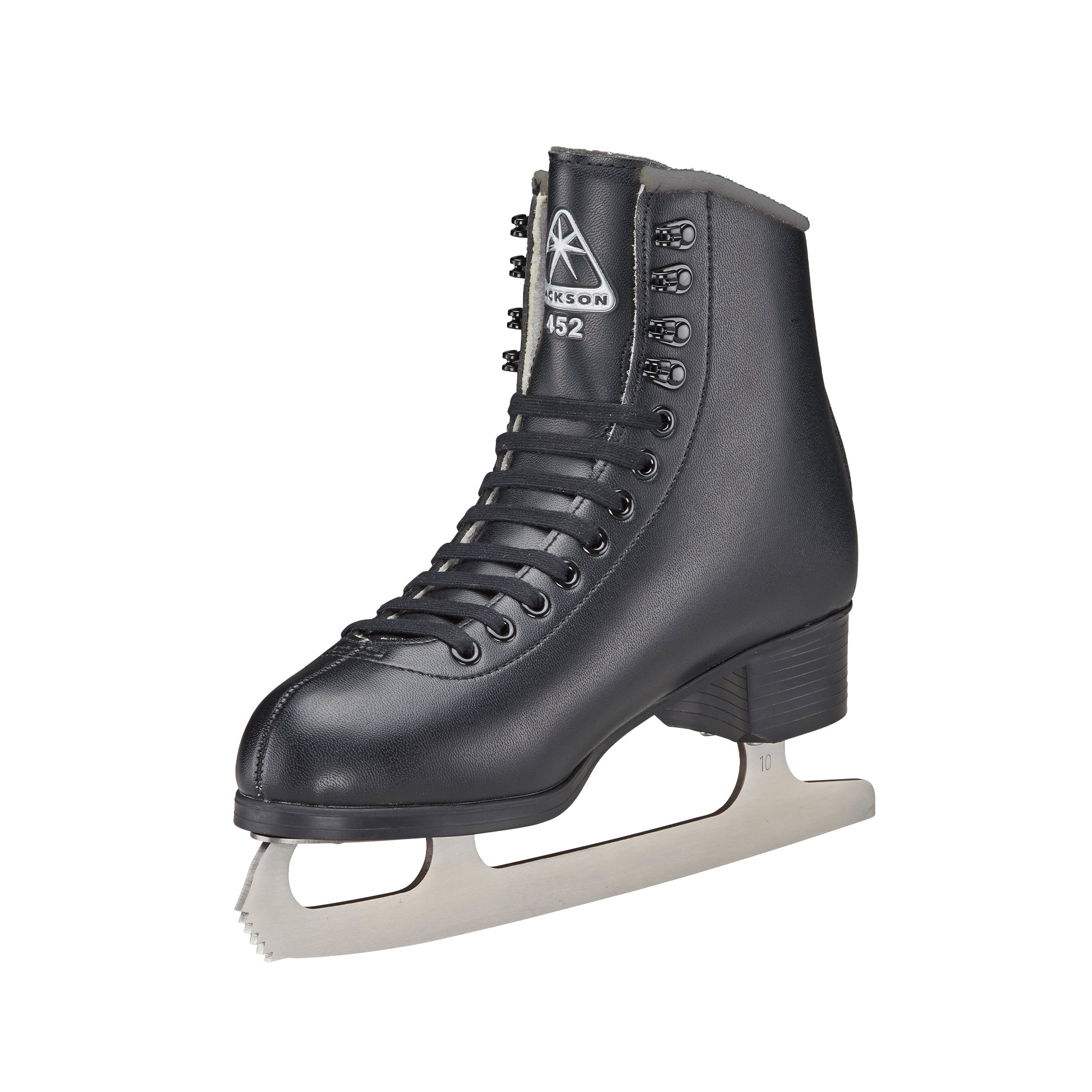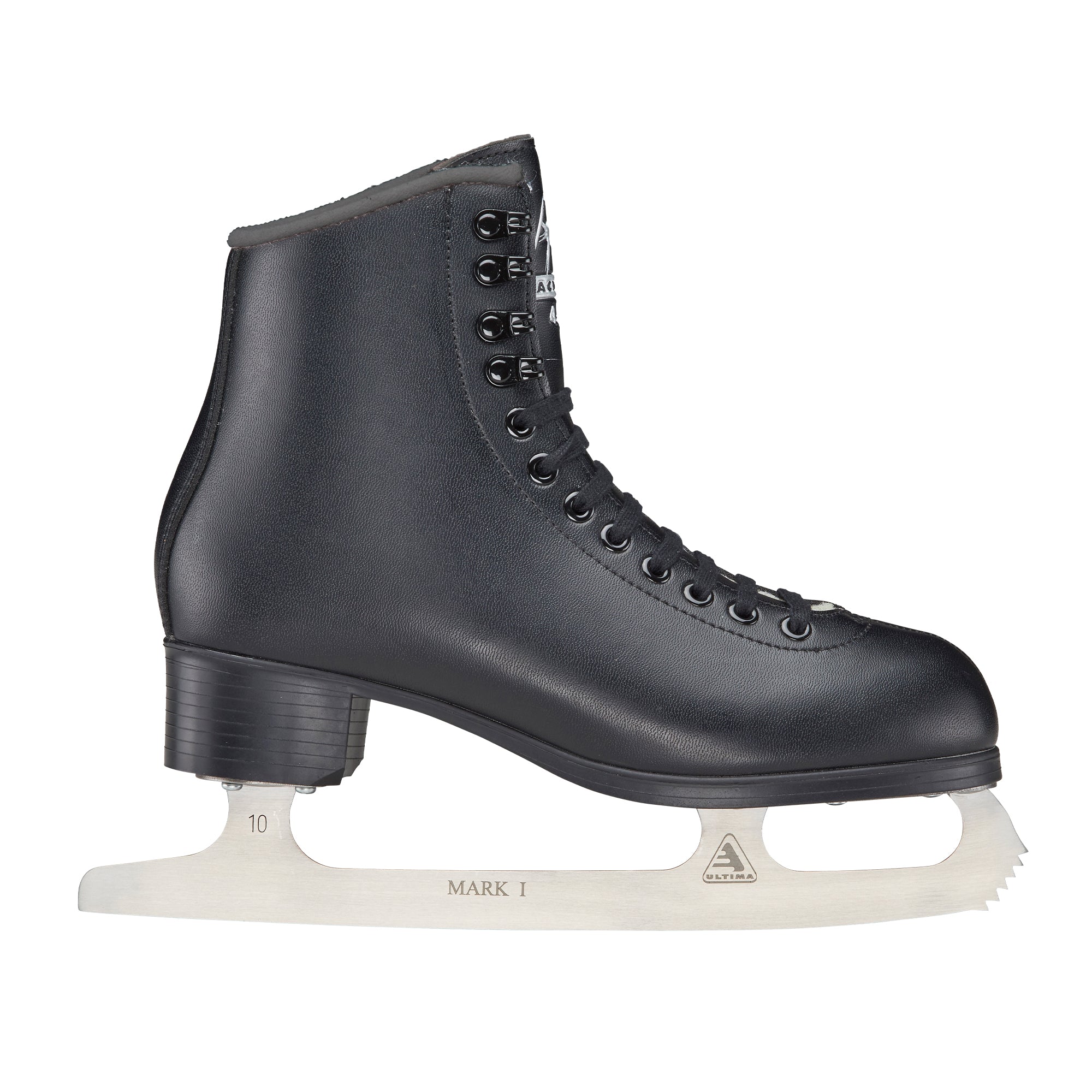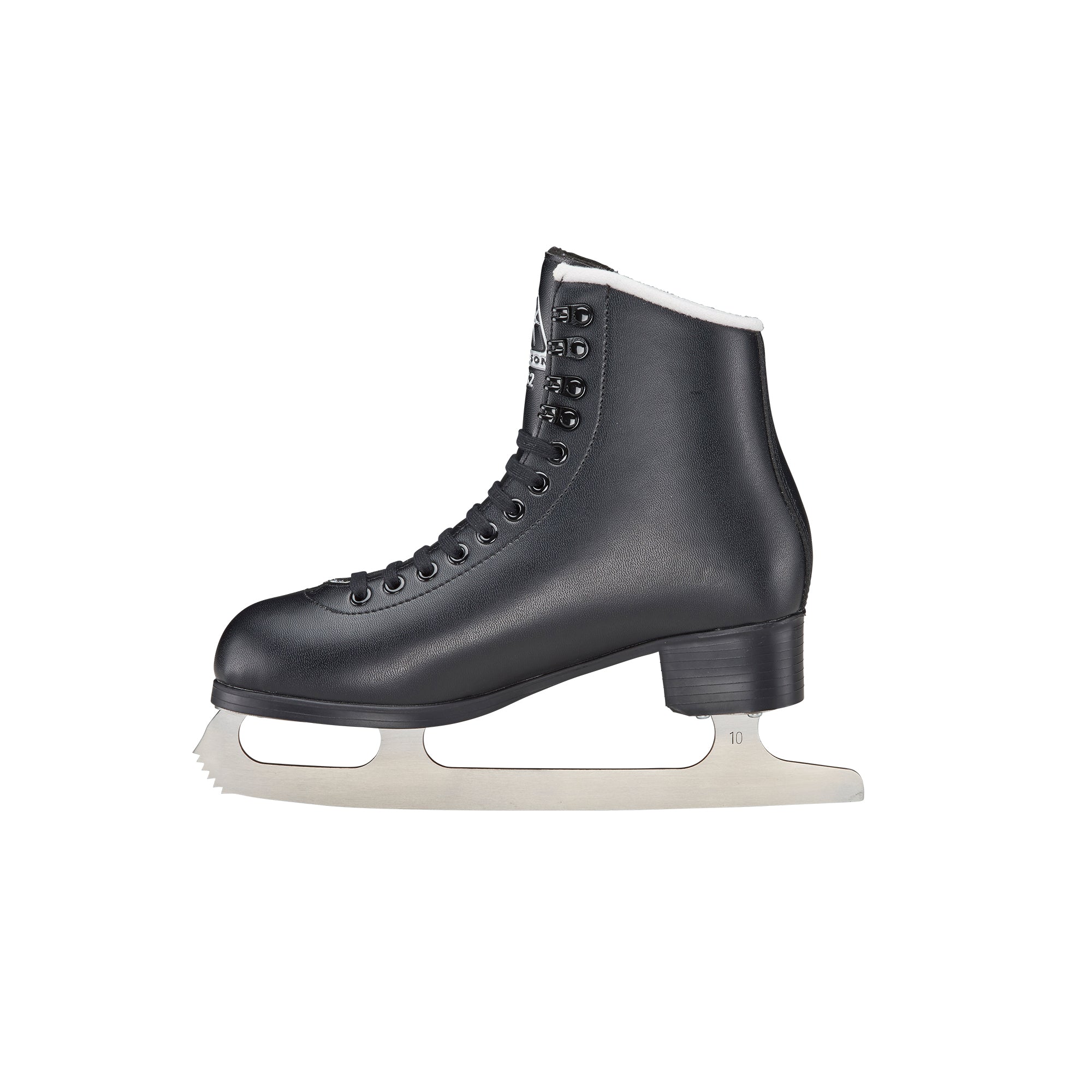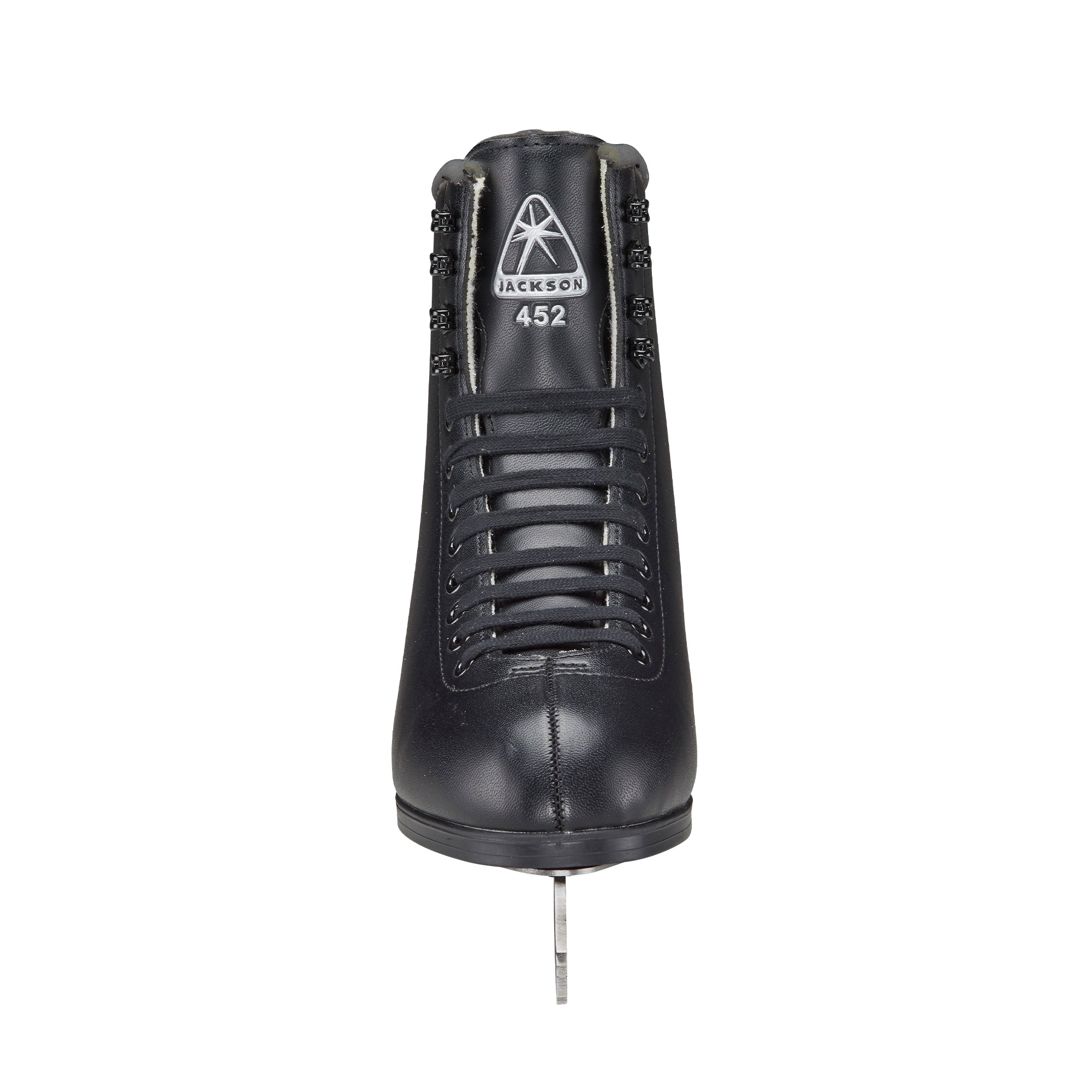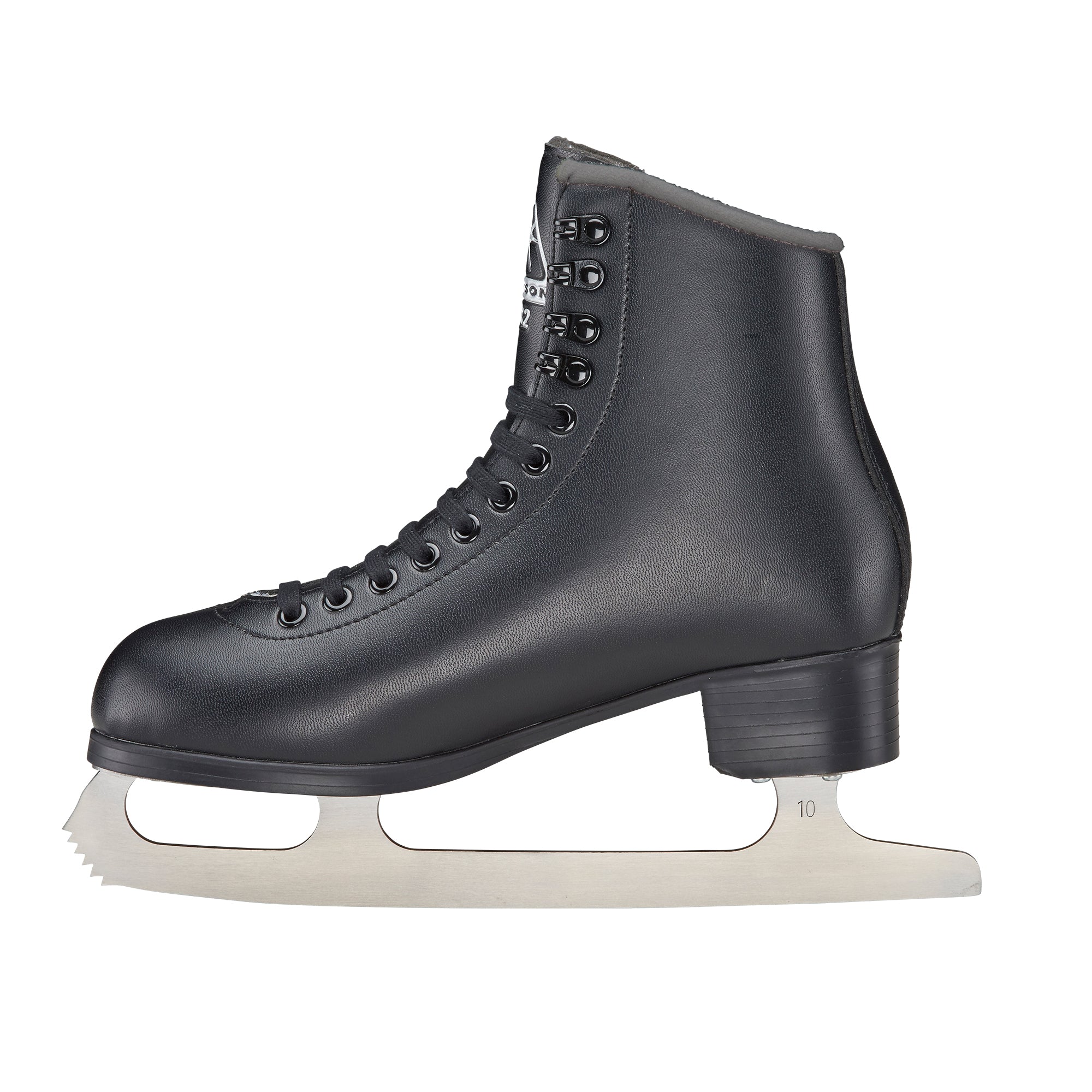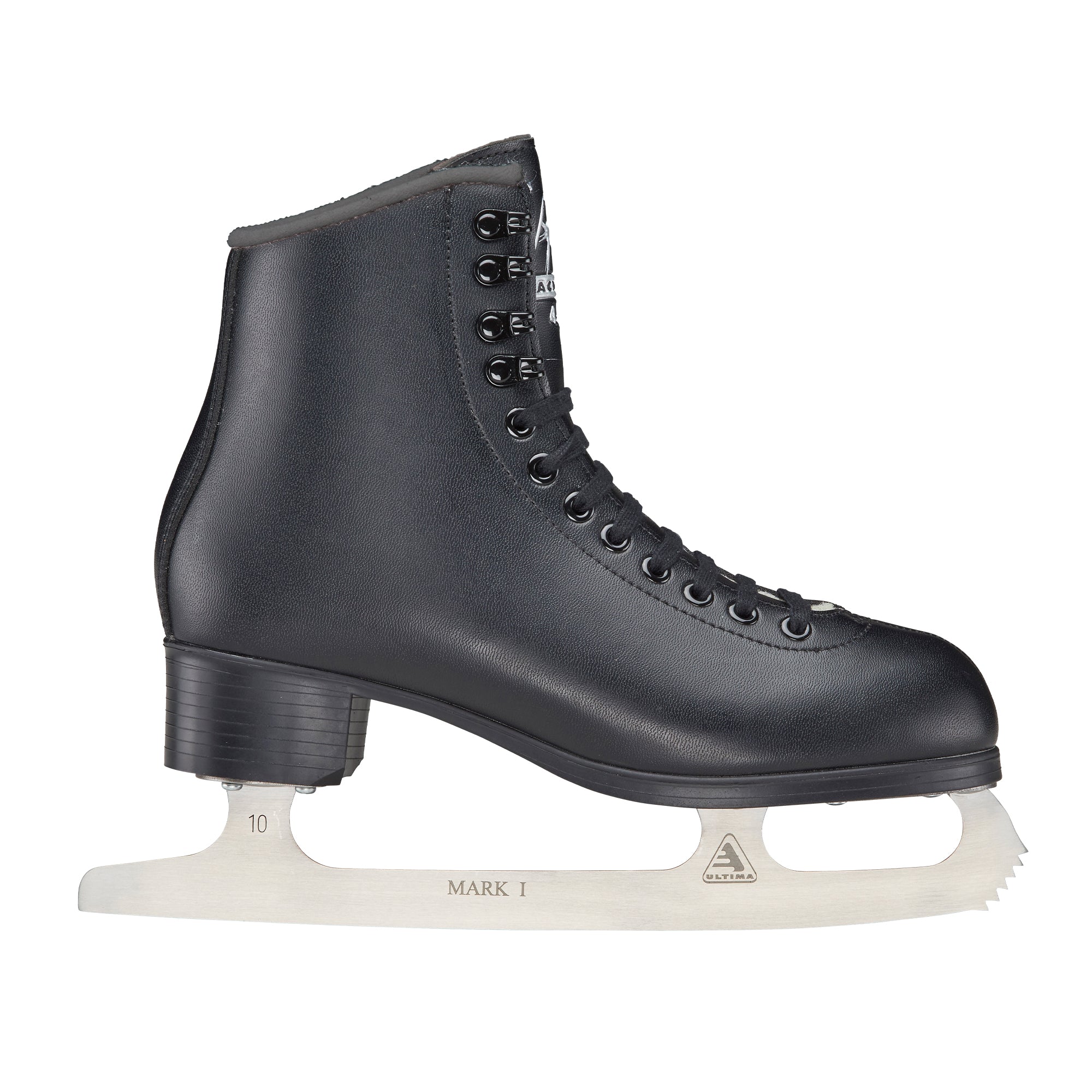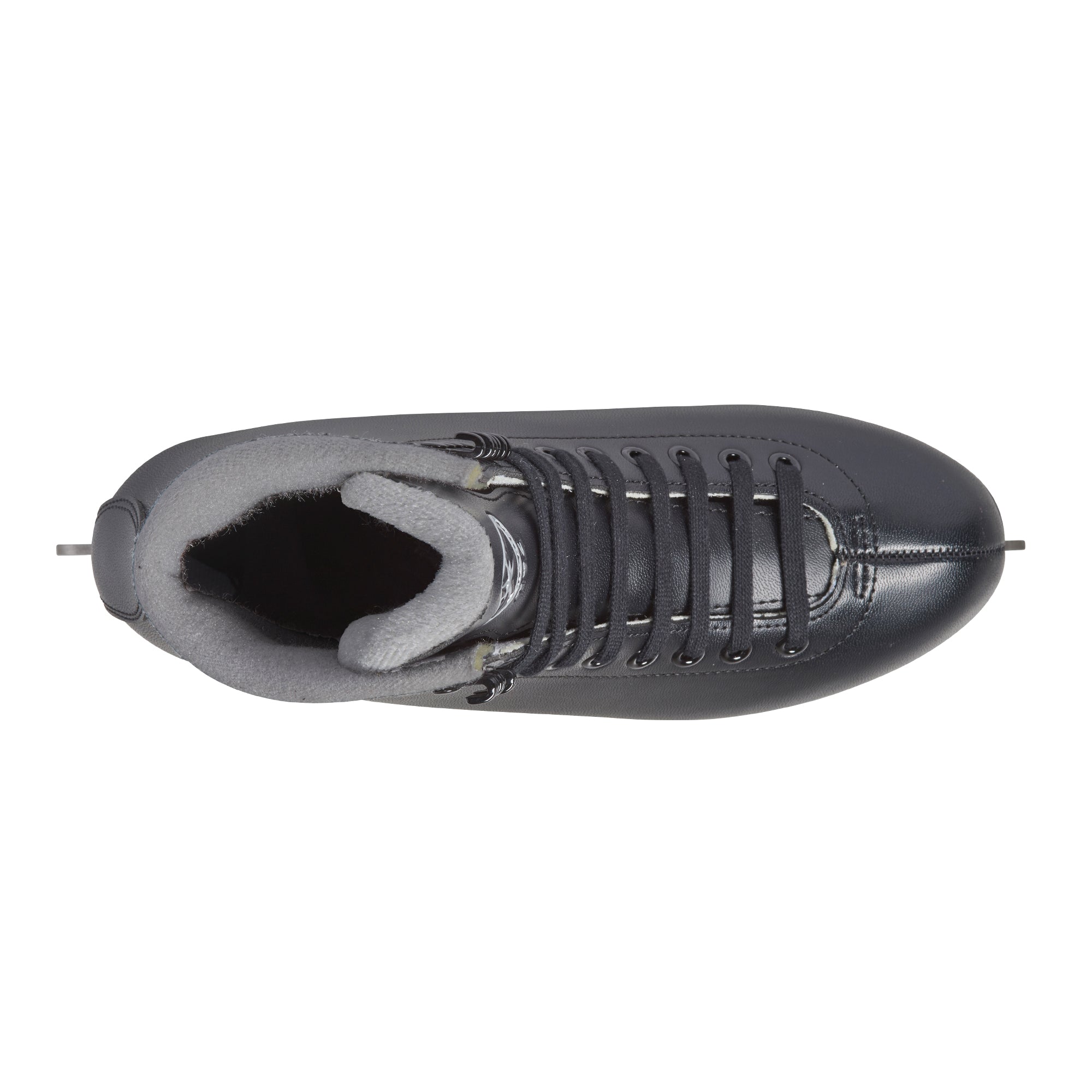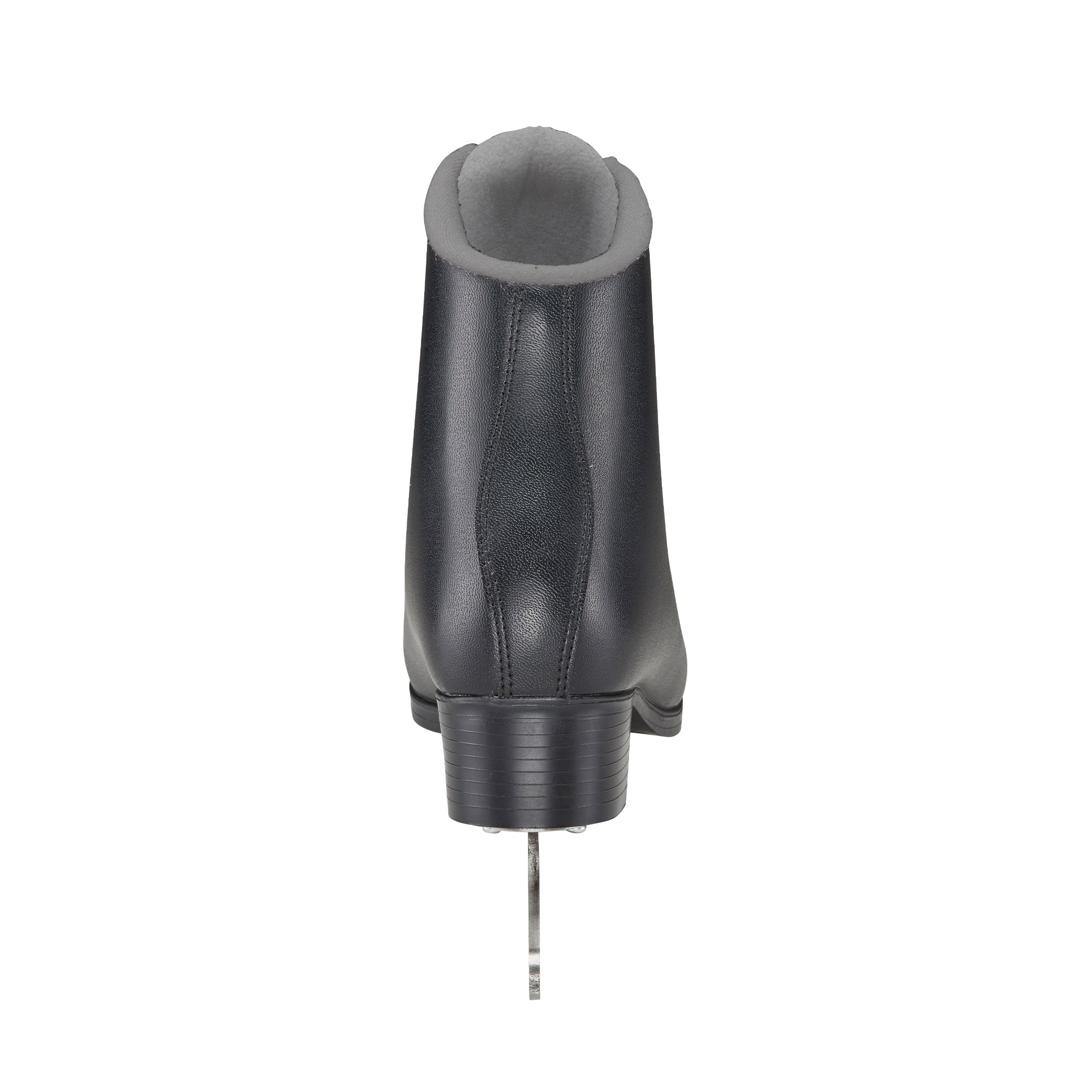 JS150
$114.95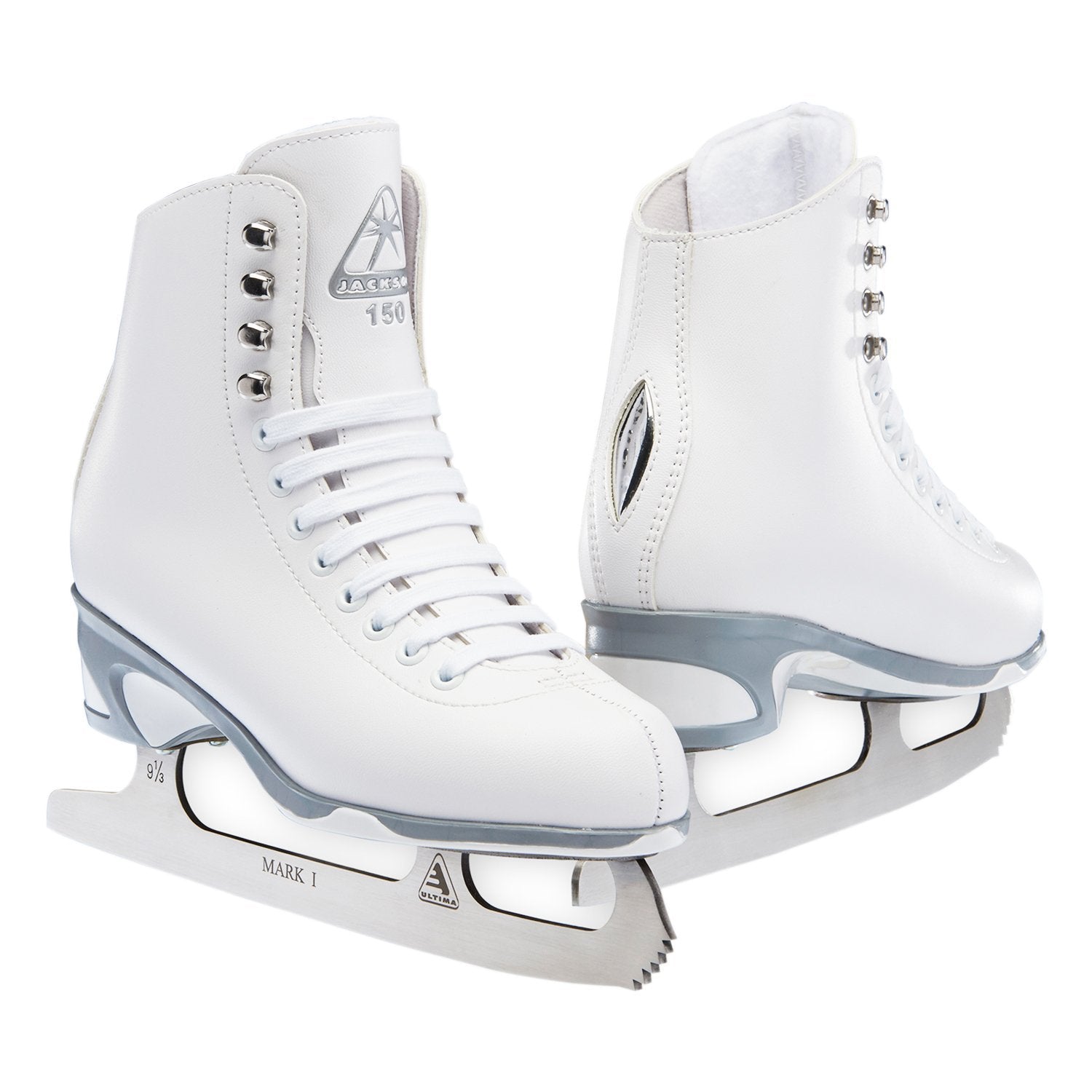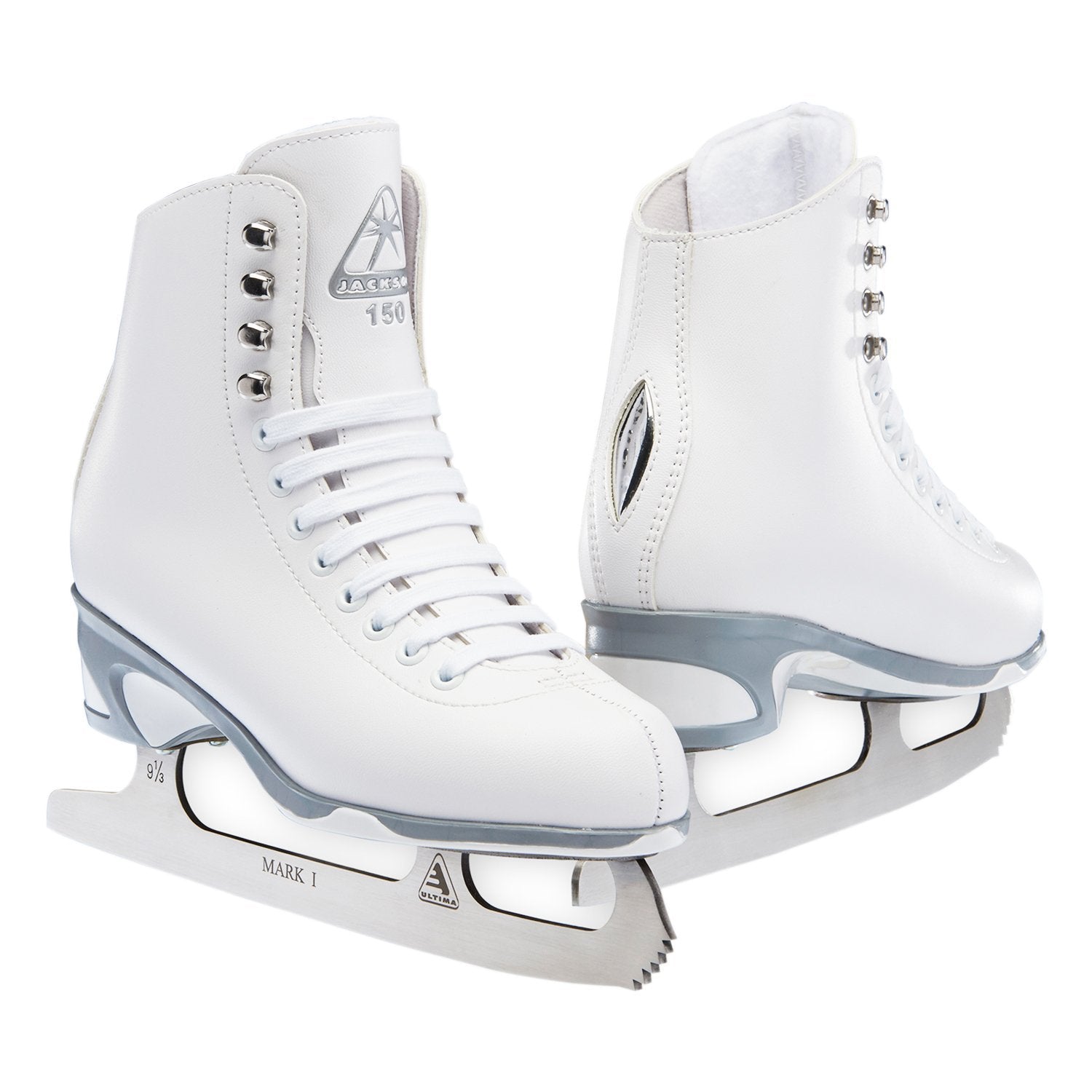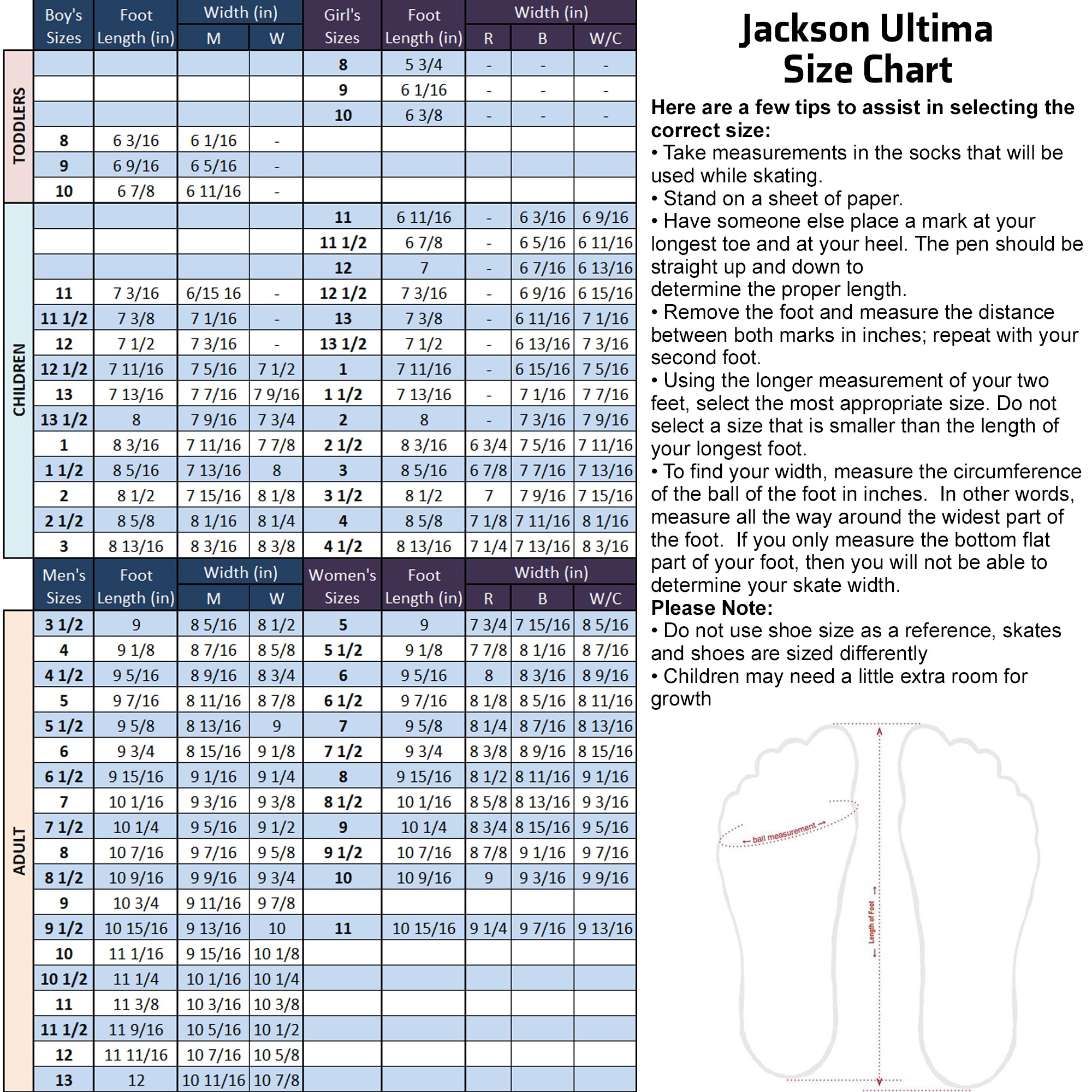 JS160
$49.95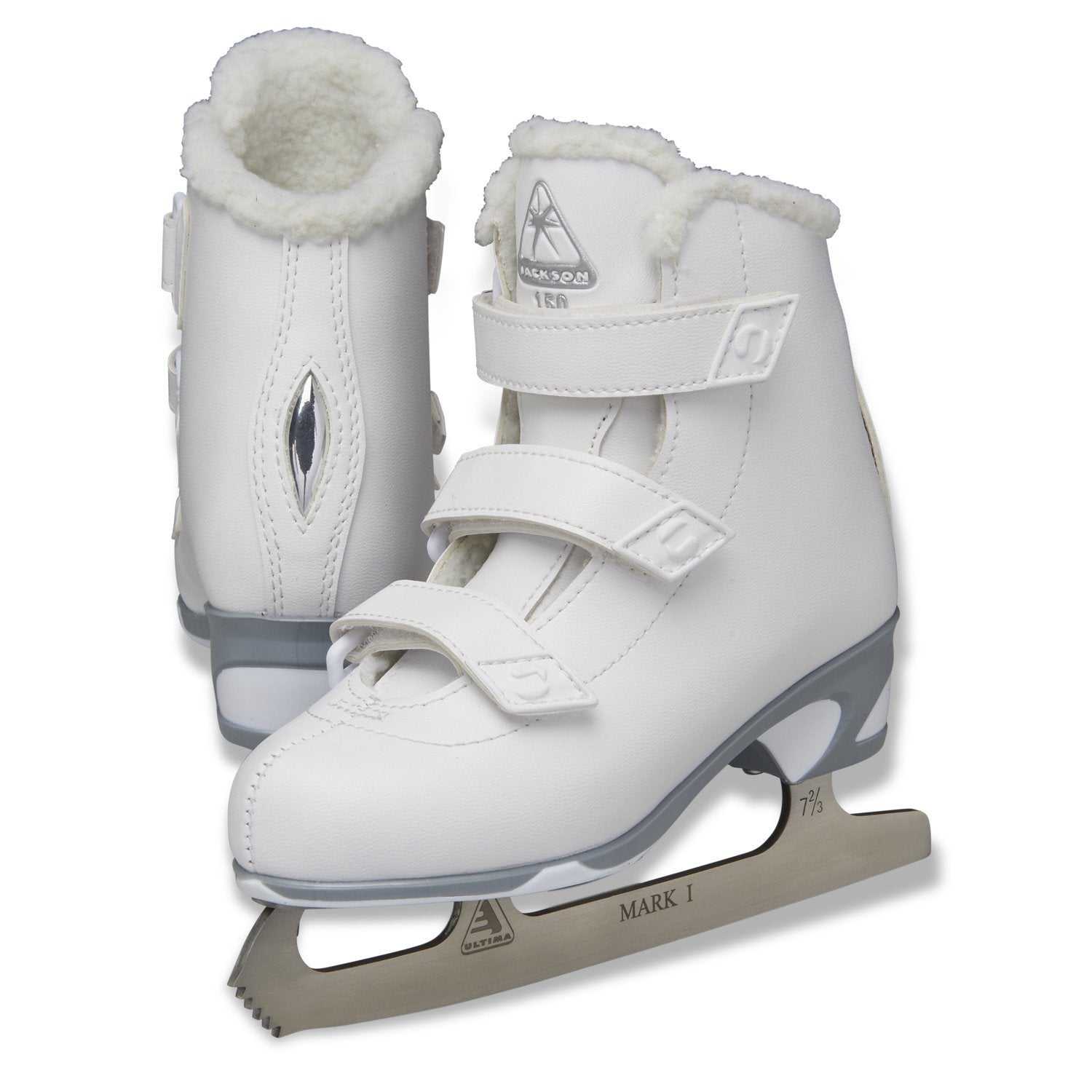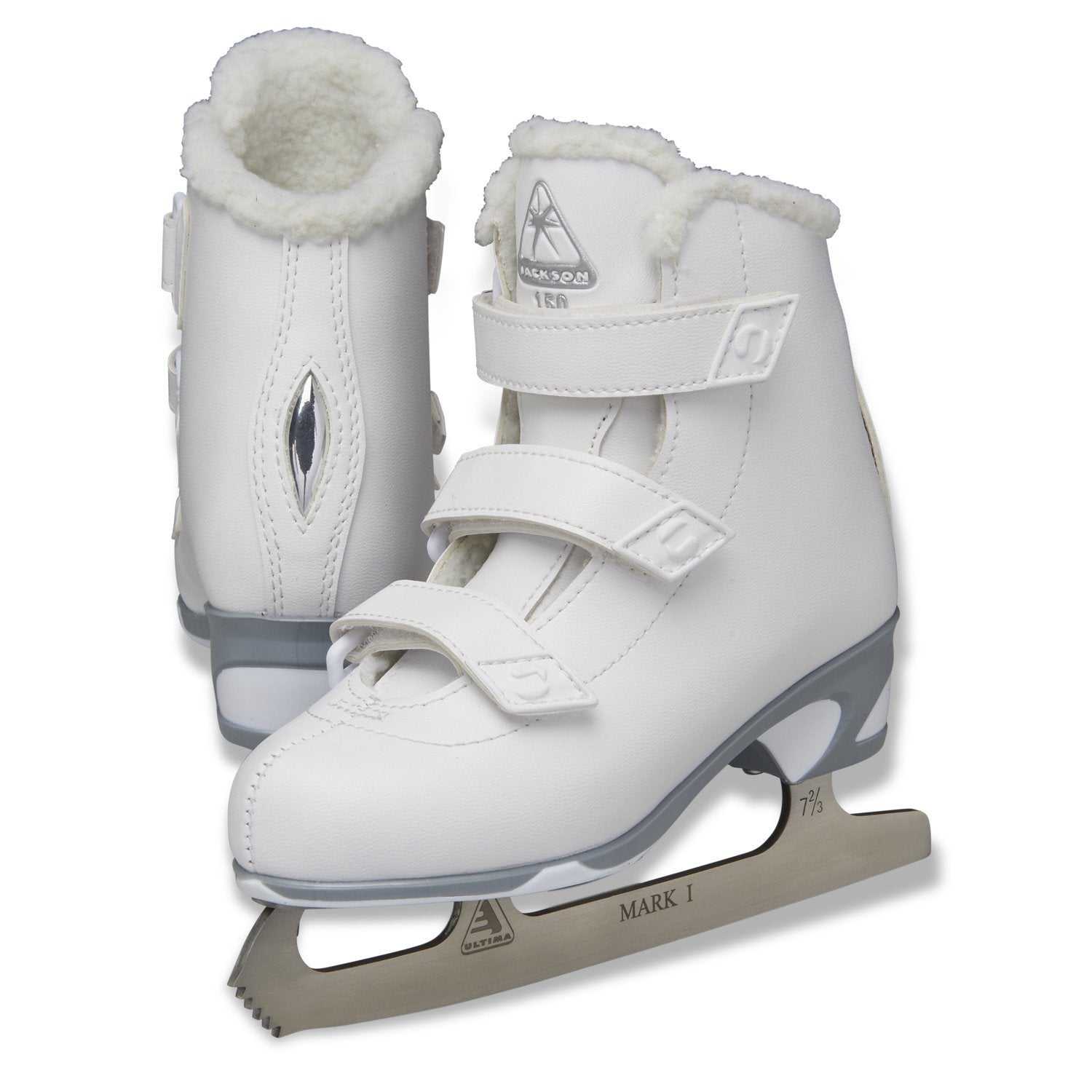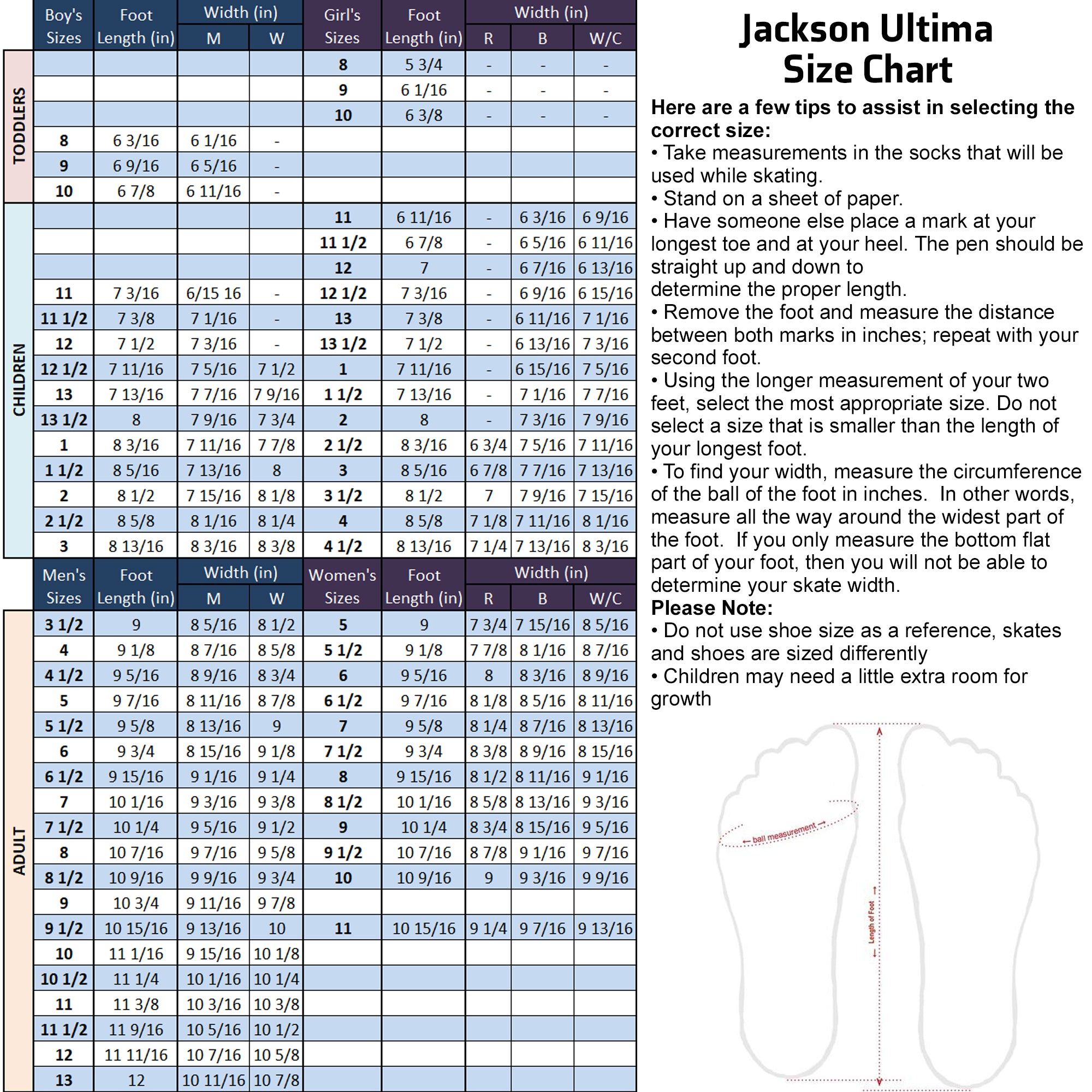 SOFTSKATE
• Synthetic upper and tongue, fully lined with cushy foam padding for comfort
• Available in choice of colours
• Ultima Mark I Figure Blade attached